After operating at Colpetty for a year, Holybelly has now relocated to the suburbs of Thalawathugoda with a new name as "Rush by Holybelly" with a lot more space and a cosy setup. Located opposite to the Austasia Sports Complex, it has both indoor and outdoor seating. They are planning to add an upstairs to the restaurant as well. They have dine-in, takeaway and delivery options that you can choose from.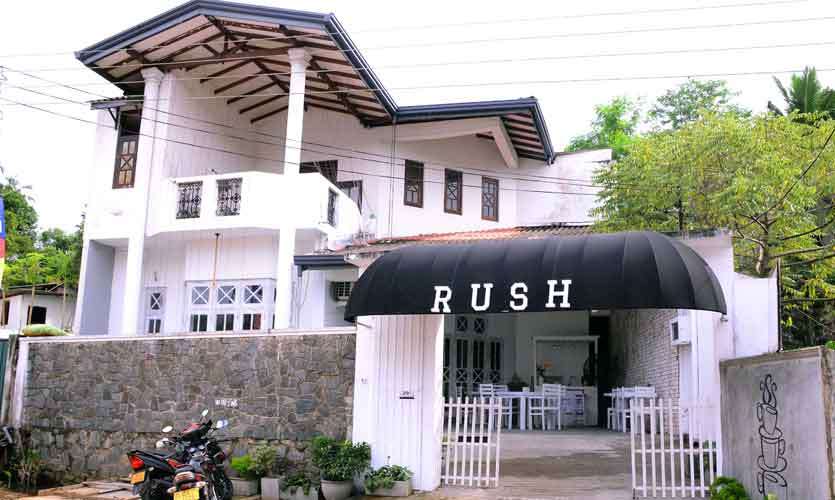 Food
Drinks- 3/5
Watermelon Juice
The Watermelon Juice (Rs. 470) was not that palatable. It seemed like the fruit had stayed in the fridge for quite some. The flavour was a bit stale and tasted a little bit plastic, I don't know how else to put it. For a juice like that Rs. 470 is a bit too much in my opinion.
Passion Juice
Their Passion Juice (Rs. 470) tasted amazing. The tartness and the sweetness of passion fruit was well balanced and tasted incredibly fresh! And the juice was quite thick as well. This is well suited for a sunny day.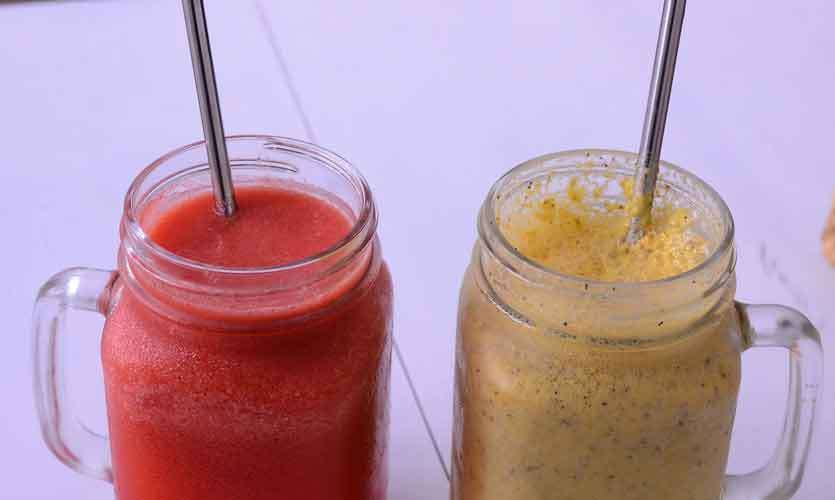 Food – 4/5
Starters
Hot Butter Cuttlefish
We decided to try out their infamous Hot Butter Cuttlefish (Rs. 820) once again. This time around, it wasn't that spicy as customers had asked them to reduce the level of spiciness a bit. It was quite creamy unlike the HBC we are used to, but it did not take away its crunchiness. The spiciness, creaminess and crunchiness made it the perfect dish. I can't wait to try this again!!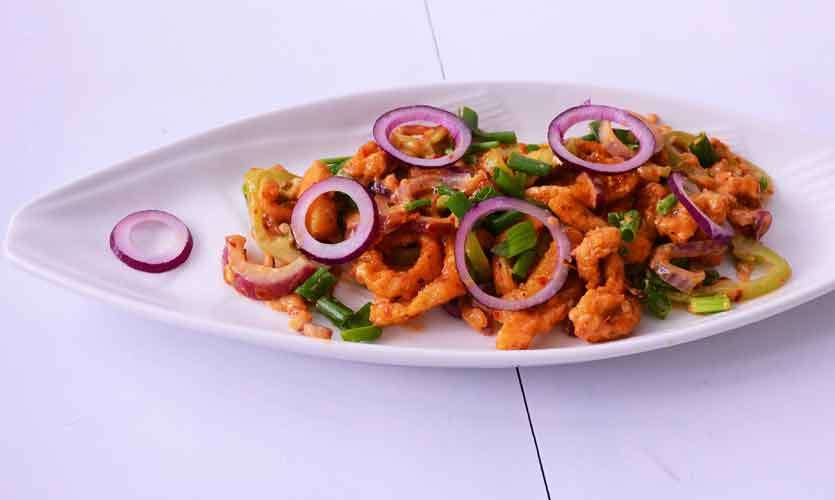 Mains
Curry Chicken Pasta
The Curry Chicken Pasta (Rs. 590) was a fusion between Sri Lankan chicken curry and the Italian flavours of the pasta. We would have liked the curry flavour to be prominent instead of the cheesy flavour, as that made it feel like a normal pasta dish. The chicken was fried before cooking, which I think even though improves the flavour of the chicken, does not bind the whole dish together as a normal chicken curry would. But all in all this tasted pretty good!
Juicy Herb Chicken
The Juicy Herb Chicken (Rs. 850) comes with a portion of herbed chicken, mashed potatoes and boiled veggies. The chicken was succulent and perfectly cooked retaining a lot of flavour. It tasted amazing. The mashed potatoes also tasted good and they had added cheese powder to enhance the taste. The veggies were a bit bland; it could use a little bit more seasoning. This is your classic chicken and mashed potatoes and would definitely do you good if this is up your alley.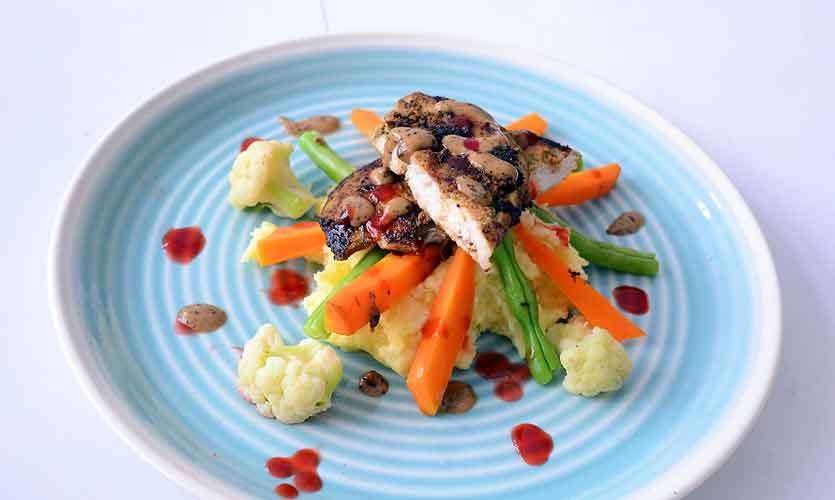 Desserts
Chocolate Mess
The Chocolate Mess (Rs. 850) comes with a stack of fluffy pancakes lathered with chocolate sauce, Nutella and Marie biscuit pieces between each layer and drizzled with orange sauce. The pancakes were fluffy and melted in my mouth, they were perfectly cooked. I would have liked a bit more chocolate in between but it tasted like an adaptation of chocolate biscuit pudding more or less. The orange sauce really tied the whole dish up cutting through the sweetness and the fat with the acidity. This was a perfect dessert to have on a rainy day.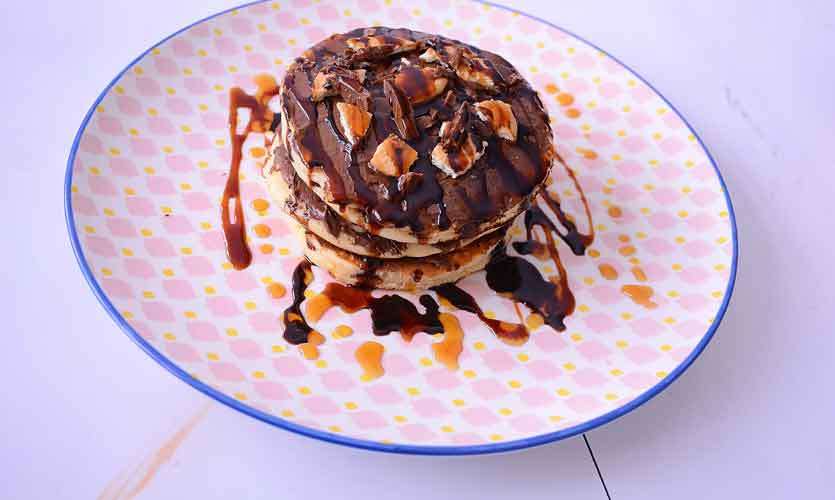 What we recommend: We recommend the Chocolate Mess and the Hot Butter Cuttlefish. Definitely try them out the next time you visit Holybelly.
Service: 5/5
Parking facilities: 4/5
Toilets: 5/5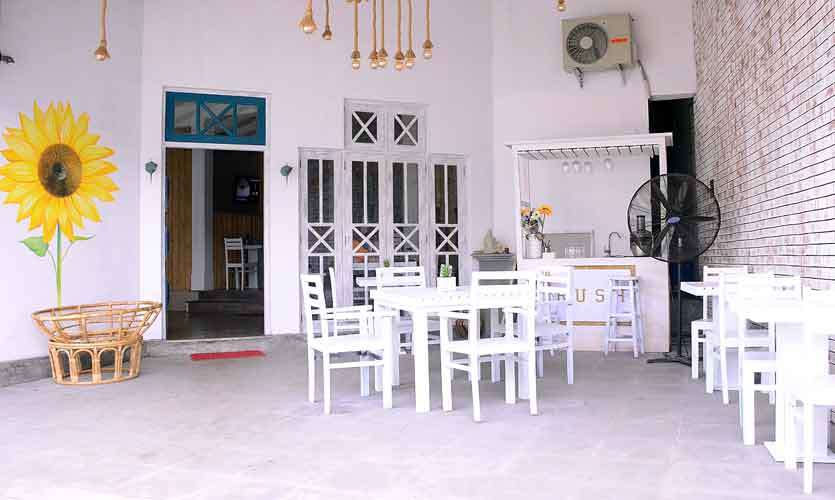 Would we go again?
As they have very recently started out at the new location, we can't wait to see what fun stuff they will be coming up with next. So we can't wait to visit there again!
Photographer – Waruna Wanniarachchi