Overall rating: 4.5 stars
Tucked away in busy Thalawatugoda is the cosy Aussie style cafe, Wayne's Junction. A relatively unlikely place for a cafe to pop up, but it seems the place is quite busy thanks to the tasty food
they serve.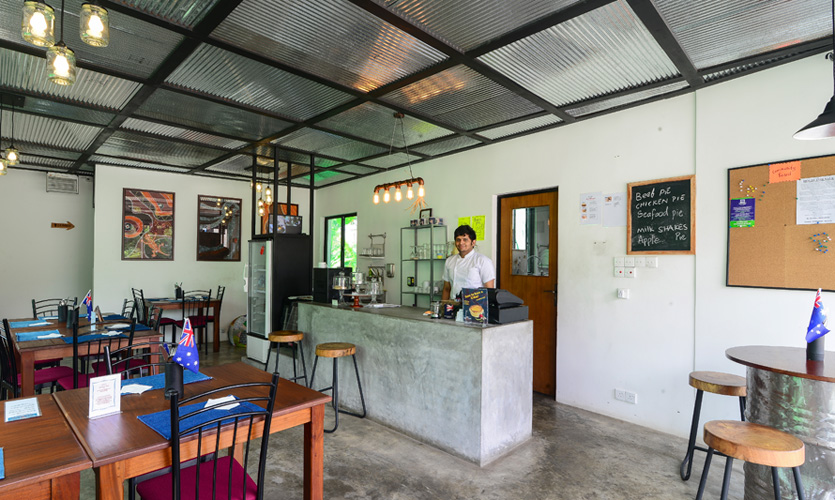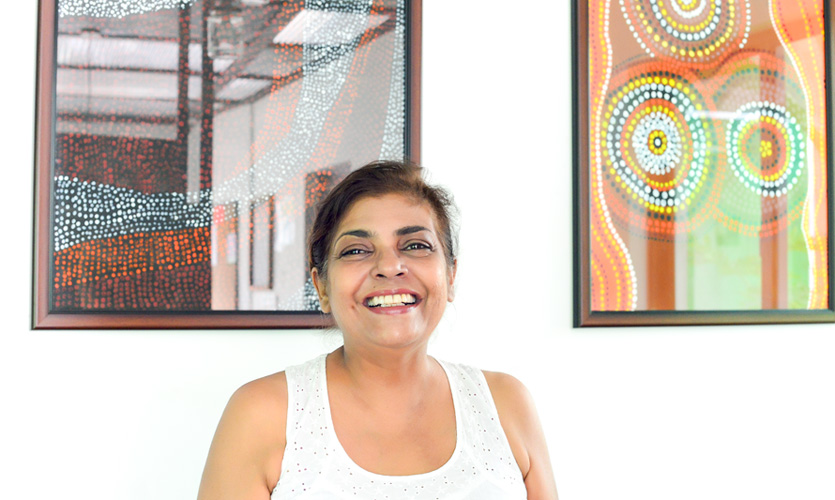 Owned and operated by Mala Singleton, the cafe which opened its doors on December 31, 2016 is known for their scrumptious Aussie Pies – the Beef Pie in particular, while Mala also dishes up (to order) International Low Carb Meals. Check out their Facebook and Instagram pages for details on the varied programmes like the barbecue night and even story time for kids.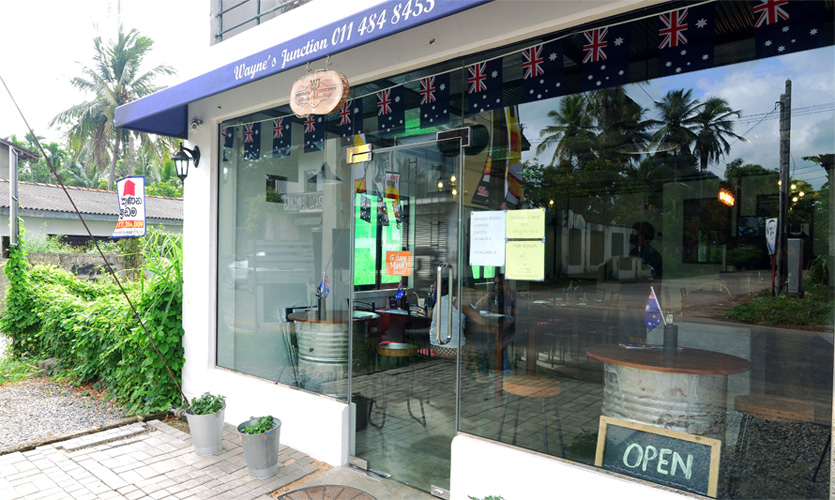 Taste and value for money (Beverages) – 4 stars
Their simple beverages were impressive, namely Ms Moffit (Rs 280) which was made with black currant syrup, topped with soda and mint – Ideal to freshen you up on a balmy afternoon.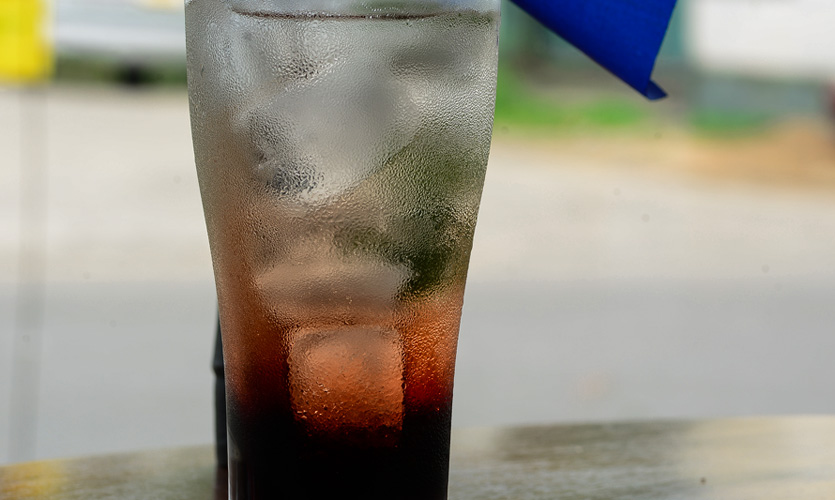 The Buff Chocolate Malt Shake (Rs 350) was a more dessert-like thick milkshake. Chocolate ice cream blended with Malt is a perfect match and this in particular, made for a fine milkshake.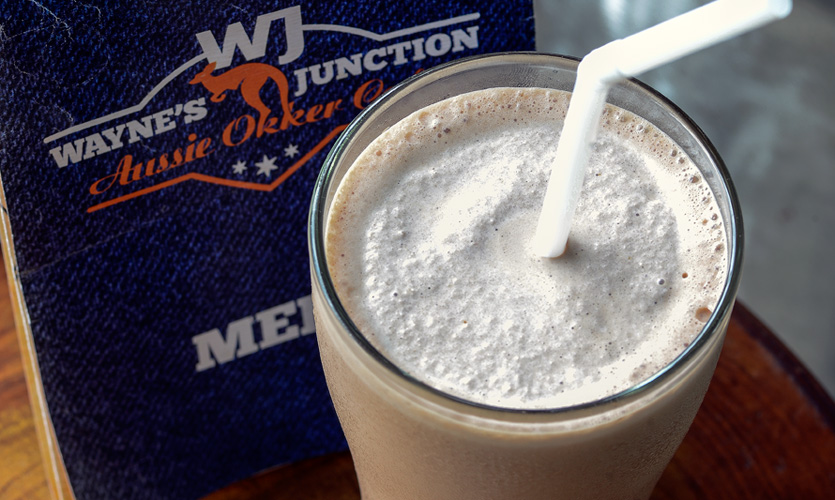 Taste and value for money (Starters) – 5 stars
Both starters we tried, the Chilli Cheese Fries (Rs 350) and Fried Mushrooms with Sauce (Rs 450) were fantastic. The wedges are made in house and topped with cheese and a healthy sprinkling of chilli while what stood out in the wedges were the salty crunch on the outside and creamy potato on the inside.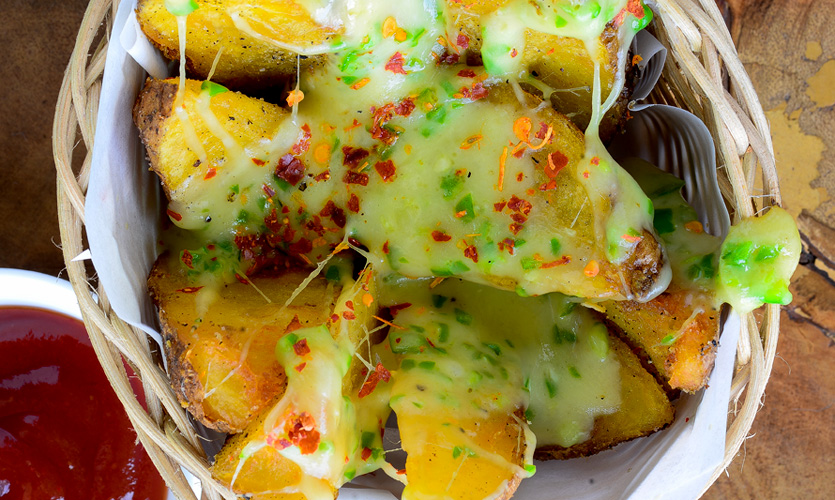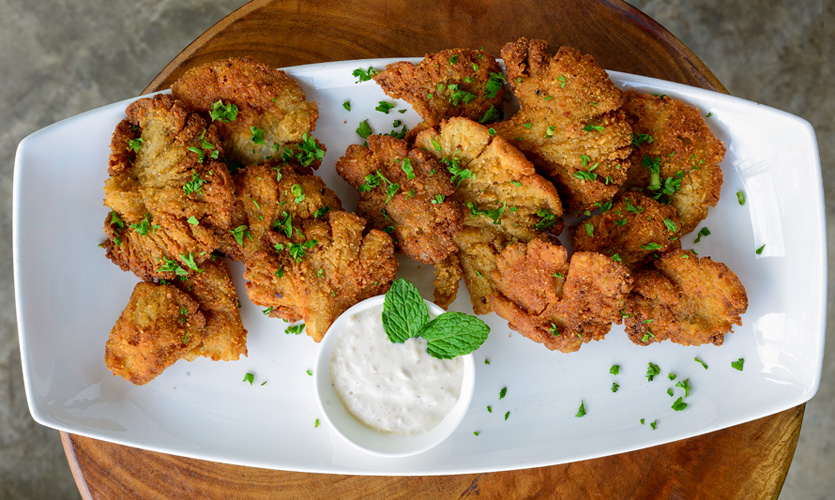 You can opt to have the mushrooms batter fried of crumb fried but I'd say go with it crumbed as it makes for a super texture. You can opt for a Horseradish or Sour Cream Sauce. I liked both but the Horseradish Sauce made for a more refined and refreshing taste.
Taste and value for money (Wing Pies) – 5 stars
The Wing Pies at Wayne's Junction are really good. There's nothing more than needs to be said, really. The perfectly cubed, soft pieces of beef coupled with the cubed vegetables resulted in an amazing Beef Pie (Rs 380). While the Seafood Pie (Rs 420) which was a lighter option in that sense, was also flavourful and filling. The addition of Maalu Miris instead of Bell Peppers gave it a strong hit which balanced off the mellow flavours from the seafood.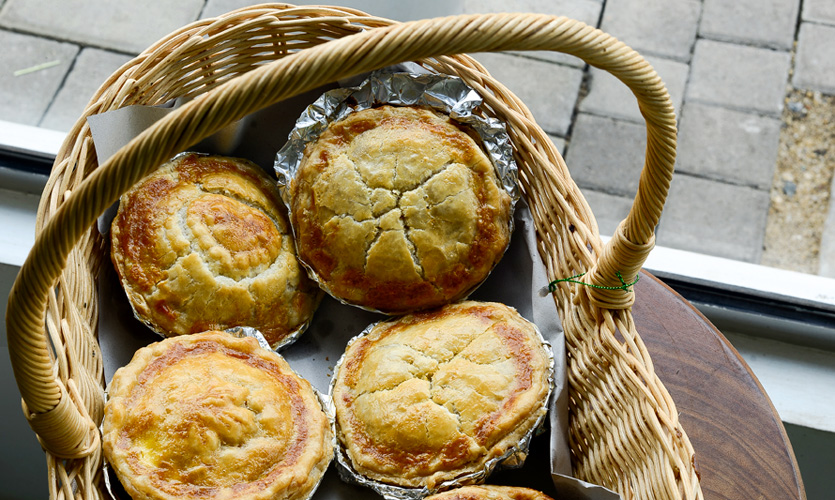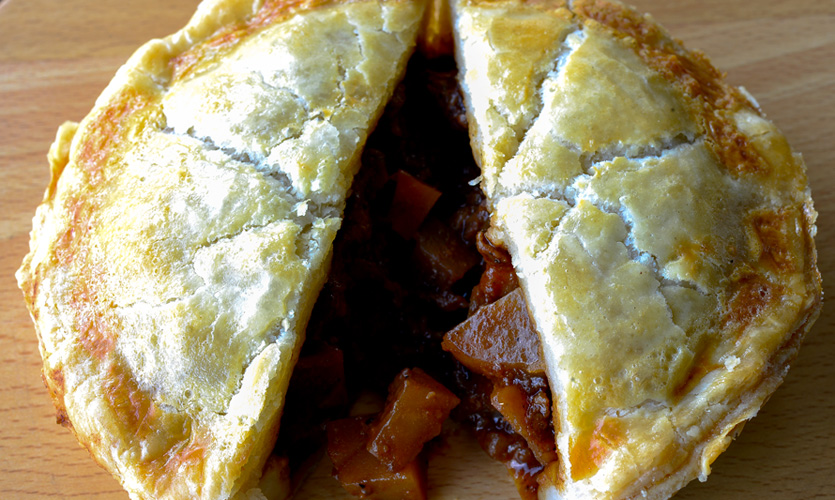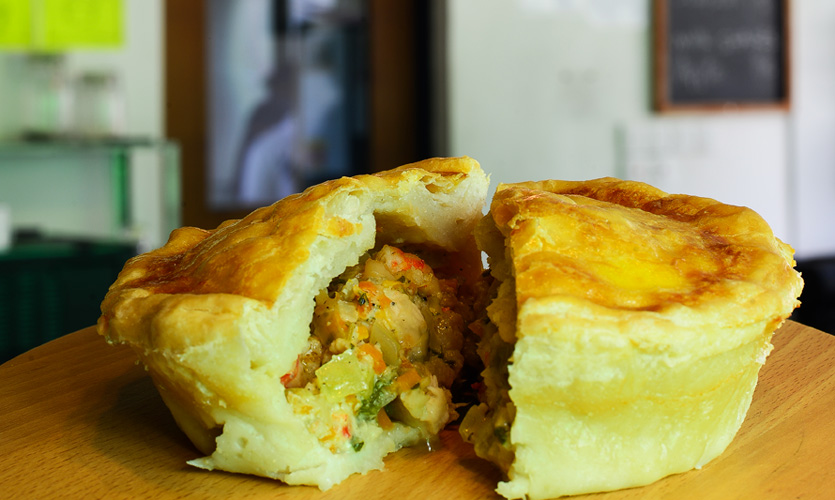 Taste and value for money (Wraps and Sandwiches) – 4.5 stars
Both the Chicken Fajita (Rs 700) and the Fish Taco (Rs 600) had fresh notes coming through with the salsa that accompanied both wraps, while the Sour Cream Aioli packed in a tangy punch.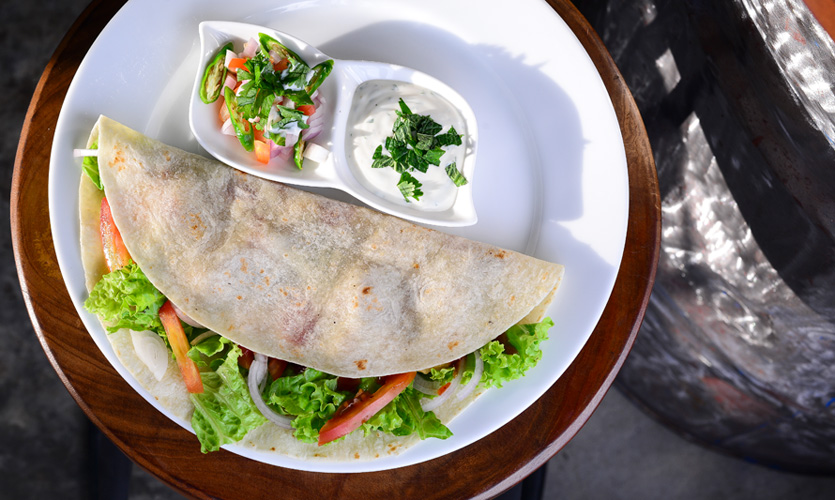 The simple yet delicious Sizzle Beef (Rs 550) was loaded with flavour thanks to soft strips of sizzling beef, a scrumptious mustard sauce, tomatoes, lettuce and caramelised onions sandwiched in a lightly toasted Ciabatta.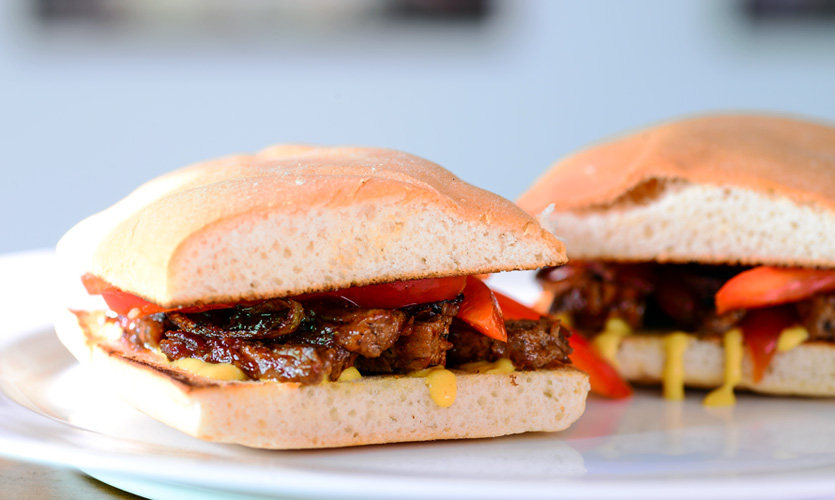 Taste and value for money (Desserts) – 4.5 stars
You cannot leave Wayne's Junction without trying out their soft and gooey Chocolate Cake (Rs 250 – Half/Rs 500 – Full). Words don't do justice to this simple, rustic chocolate cake that will leave you wanting more.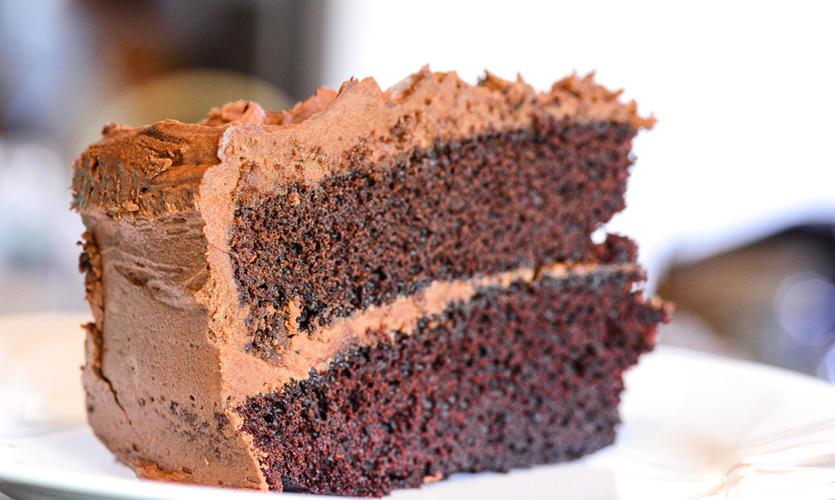 The Mazi (Rs 400) – Two mini deep fried Mars bars with vanilla ice cream and chocolate sauce was a decent dessert. However a slightly crispier batter and a creamier ice cream may take this Scottish dessert to a higher note!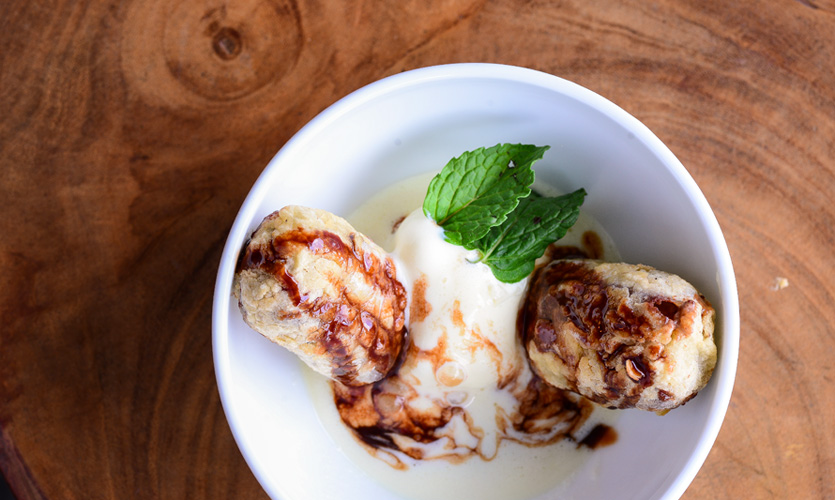 Friendly staff – 4.5 stars
The staff are friendly and helpful.
Cleanliness (Restaurant and Toilet) – 5 stars
The restaurant and toilets are spotless.
There are a few spots to park at the cafe but there is plenty of parking on the wide road opposite the cafe as well.
Tel: 011-484-8455
Hours of operation: 10am to 10om (Monday to Sunday)
Address:
304/4 Hokandara Road, Thalawathugida
Prices are inclusive of 10% Service Charge and 15% Vat
The cafe does not serve pork but you can call ahead and place orders for Pork Pies, Pulled Pork Sandwiches, Rustic Pork Roast with Crackling and Pork Smore
Pictures by Kanishke Ganewatte