The Waffle Café first opened its doors in March last year and at the time they served up some fabulous Belgian waffles as well as my favourite the Liege waffle. They've unfortunately taken the chewy Liege waffle off their menu and they've moved to Perahera Mawatha where they now serve up their waffles in a quaint little café.
Ambience: The chilled atmosphere and tiny space make for a clean, cosy set up.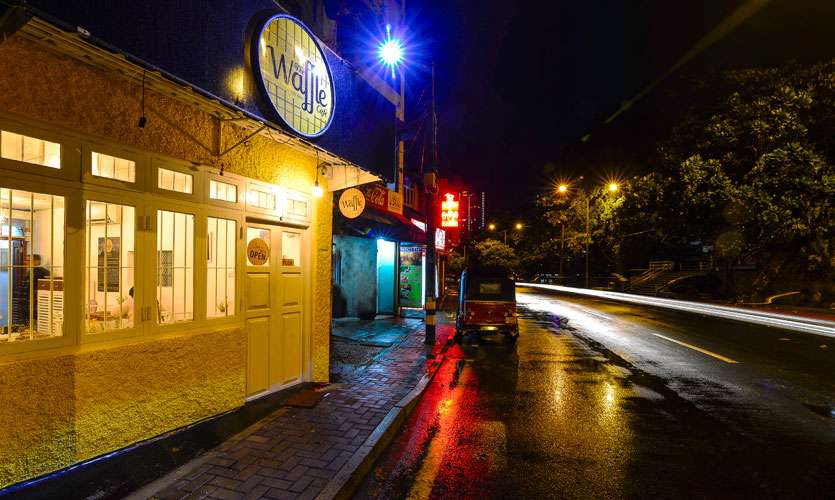 Food
Waffles aside they also serve soup, salads, fries, wedges and garlic bread but it is their waffles that are worth talking about as they are perfectly crisp on the outside and soft on inside with large holes to help absorb all those toppings.
Food (4 stars)
Savoury: The All Day Breakfast – Sausage with Fried Egg (Rs 900) was quite a filling meal with a side of salad while the sweet, sour and spicy Shanghai Shrimp (Rs 950) which had oodles of flavour was a decent dish which also comes with a side of salad.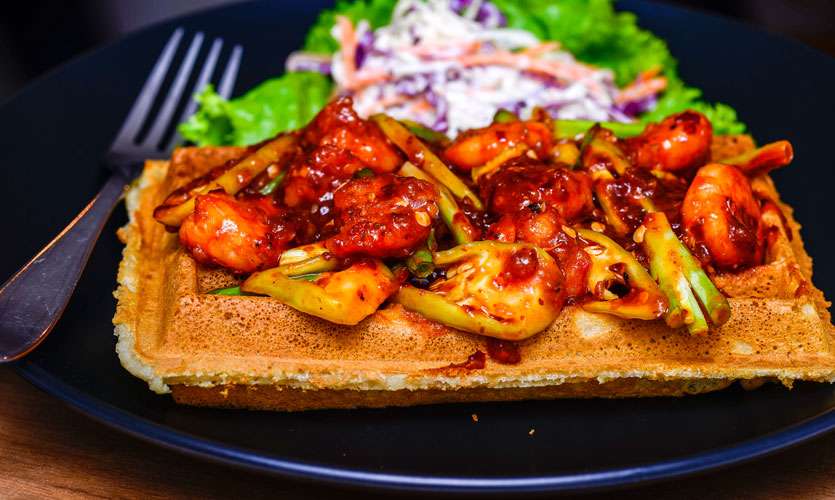 Sweet: They've introduced two new sweet options to their menu – Nutella and Banana (Rs 650) and Fresh Strawberry Waffle with Ice Cream (Rs 570). The former comes loaded with Nutella. The latter with the sour notes of the fresh strawberries and the sweet and cold ice cream was a good dessert option. I would have loved both (minus the banana of course as I am allergic to bananas) with the Liege waffle and I sure hope they bring it back on their menu.
What we recommend: Even though we didn't try it out when we visited last their Farmers Fowl is a delicious waffle as it comes with a creamy chicken and mushroom sauce
Service: 3 stars
Parking facilities: 2 stars
Toilets: 4 stars
Would we go again? Yes
Tips/notes by author
The prices are inclusive of taxes
You can opt for one or two waffles
Pix by Kanishke Ganewatte