The newest addition to Waters Edge, the 'Tea Lounge at the Edge' embraces the Dilmah Tea revolution in offering the finest Ceylon tea to the tea connoisseur of Sri Lanka. The beautifully designed and tastefully decorated lounge is the ideal place to hang out, relax and have a snack.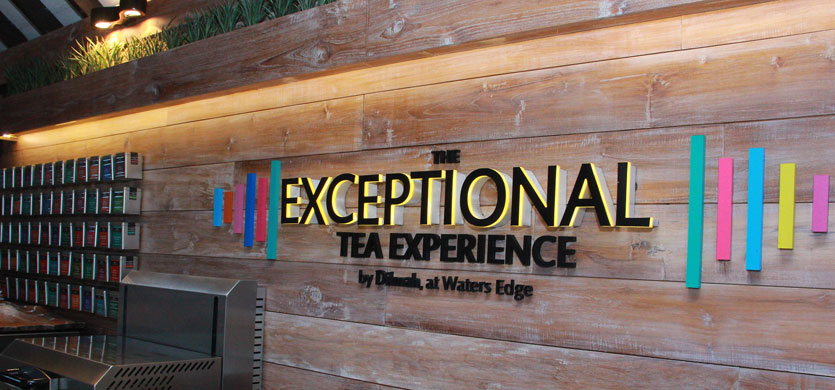 Here's our take on this cosy lounge.
Food & Drinks
Along with the freshly brewed Dilmah Exceptional tea, are tea shakes, iced teas, tea mocktails, and tea cocktails. Among their range of snacks are salads, bruschettas, wraps, burgers, toasties, spicy crêpes and waffles. For dessert, the lounge dishes out specially prepared green tea ice-cream, Earl's Grey macaroons, Ice-tea, cakes, sweet waffles and T-Misu, a tea twist on the traditional tiramisu.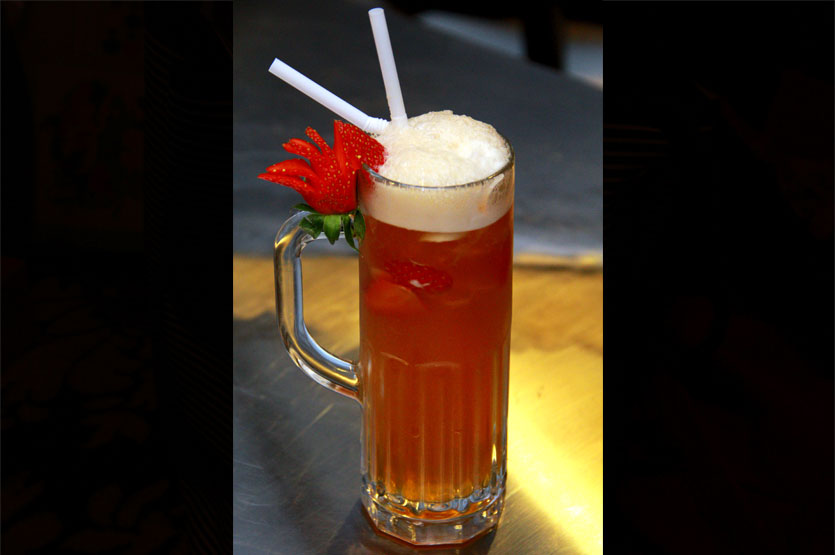 We started off the evening with an iced tea. The 'Rose with French Vanilla' (Rs. 550) was what we picked from the list. It was a light tea garnished with slices of strawberry and was so refreshing and light - a real thirst quencher.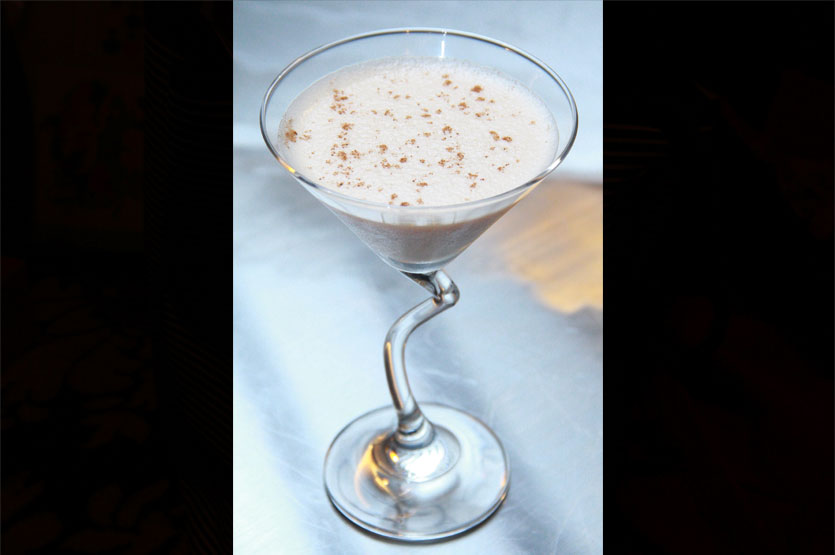 Next we tried out a tea cocktail called 'Queen of Tea' which included Hennessy, Baileys and cinnamon. It was delicious.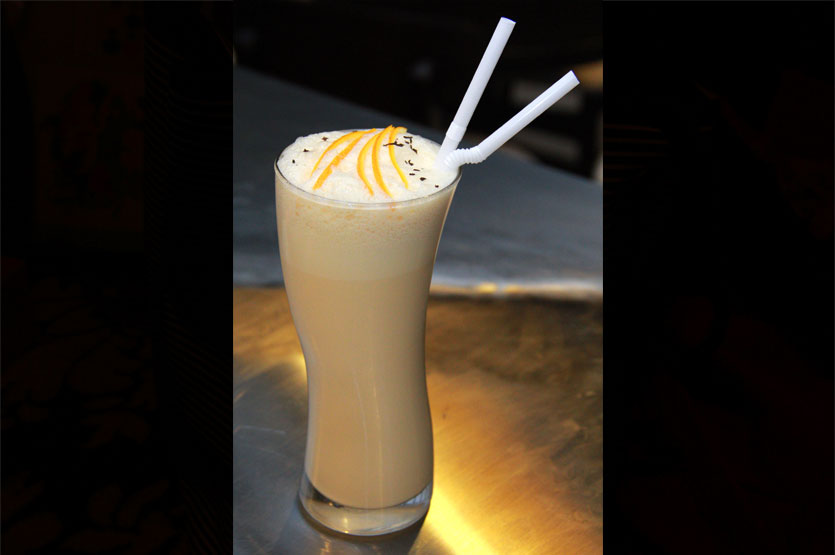 Then we had to try out the other type of beverage which was a shake and this time we picked the 'Lively lime and orange fusion' (Rs. 390). It had three scoops of ice cream, orange peel and chocolate chips. This was a heavy drink and very creamy and rich, so we made sure that we had only a couple of sips, as we had a long way to go with the tasting. All the beverages were infused with different flavours of tea. So depending on your mood, you can pick something.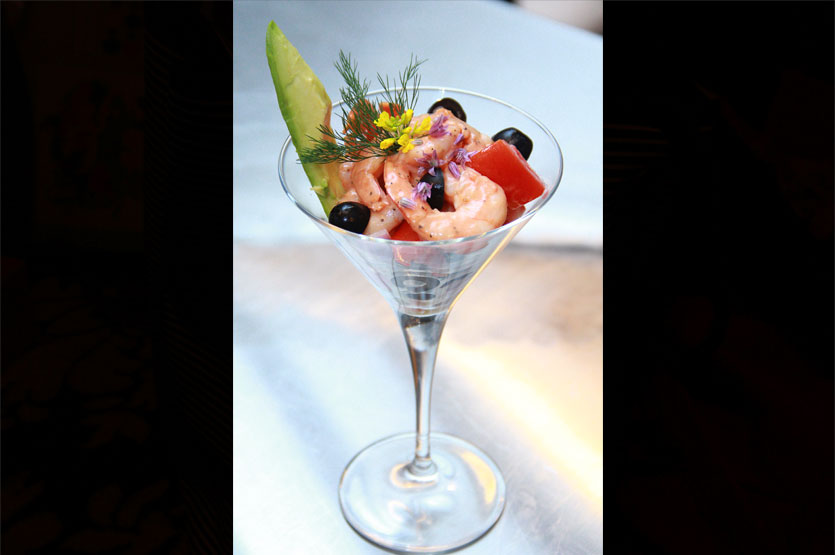 Next was the mouthwatering salad - poached lagoon prawn with avocado (Rs. 1300). This came in a cocktail glass with large prawns, avocado, tomato, cucumber, olives and it was topped with a tangy cocktail sauce.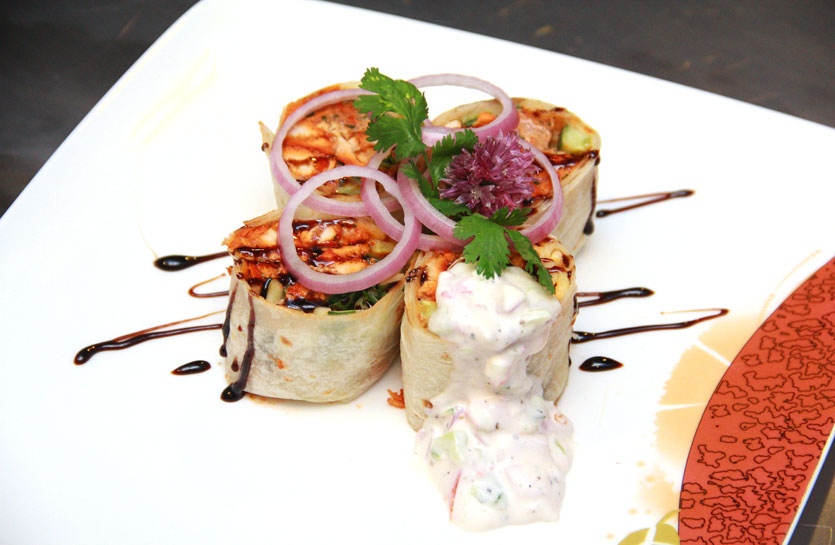 Then we tried out a few of the mains and I must say that the portions were generous. The chunks of chicken in the Tandoori Chicken Wrap (Rs. 850) was well marinated and delicious.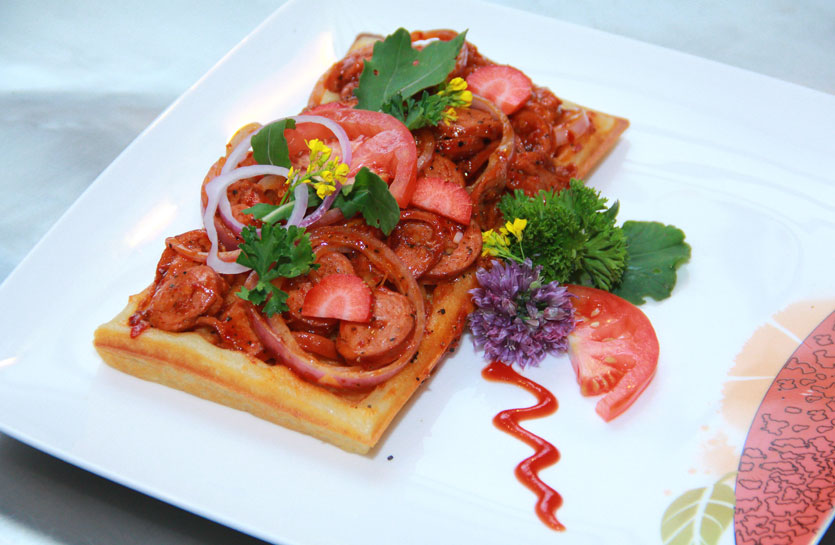 The Spicy Chicken Bratwurst (Rs. 650) was the winner. The filling which was on a bed of crispy waffle had loads of onions and it was spicy and chillie hot with a sweet aftertaste.
The delectable Tuna Rock Salad (Rs. 900)had cubes of tuna, feta cheese and black olives.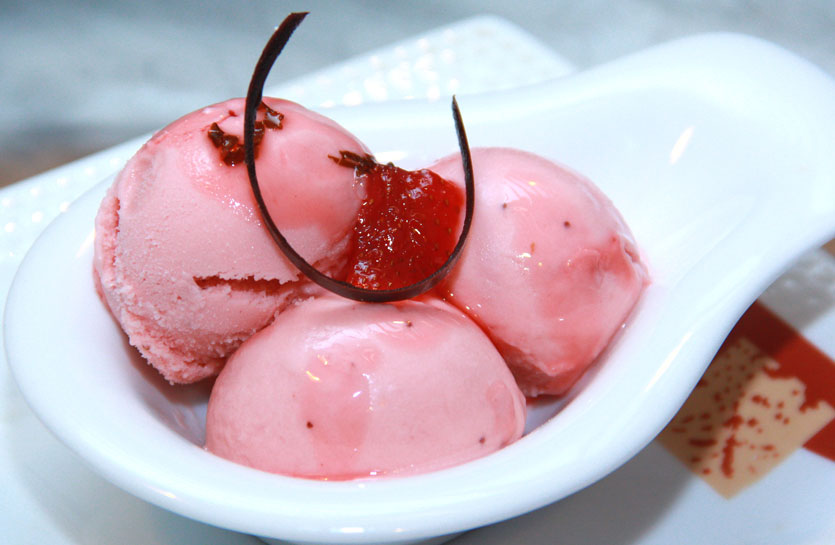 For sweet items they have a few flavours of tea infused ice creams (all priced at Rs. 300), cakes and other delicacies. We tried out the Strawberry Swirl - a strawberry tea infused ice cream garnished with a slice of white chocolate. The texture was super and uniquely gooey in the middle. With every spoonful, you could taste little cubes of jaggery. I loved it. You really need to try this one out.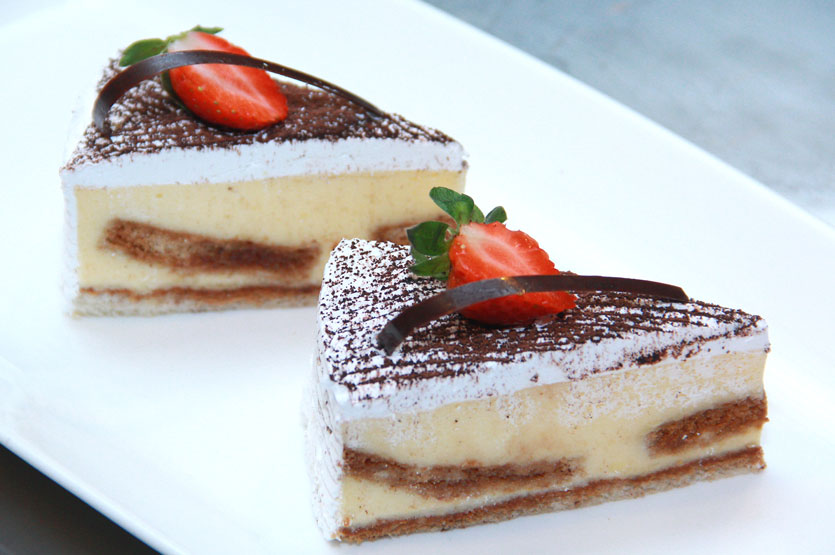 Then they have a dessert called T-misu (Rs. 300) which is similar to tiramisu but tea infused. What I liked about it was that the flavour of tea was not too strong and it was light.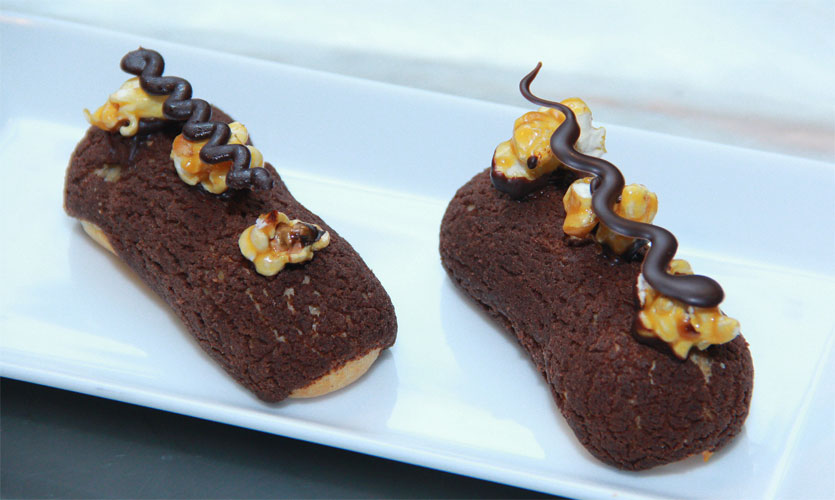 The Spicy Walnut (Rs. 300) is a cake infused with 'Spicy Chai' tea and this was also tasty.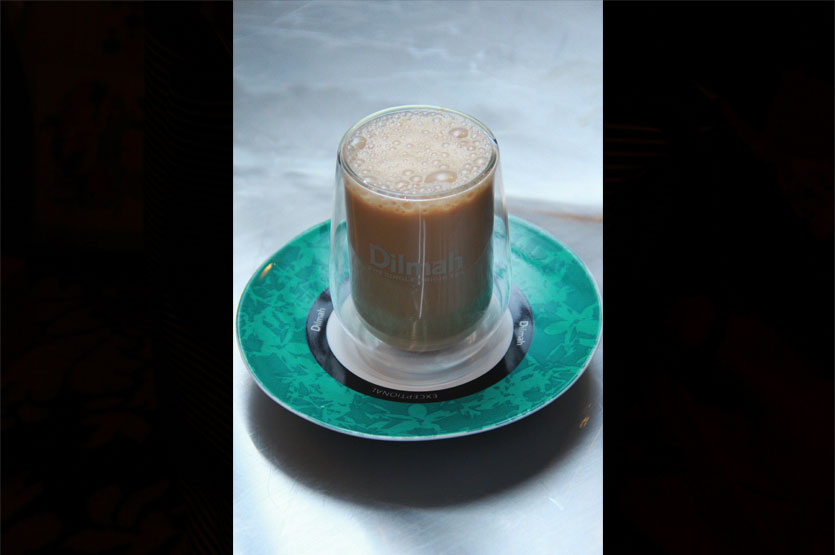 From the range of hot beverages we tasted the T Kisch (Rs. 550) which is a speciality of theirs. It's the regular Yara Thé but comes with cinnamon or cardamoms whichever you prefer.
We ended the evening with a Mint Green Tea (Rs. 395) which was so welcome after all the eating we had done.
Service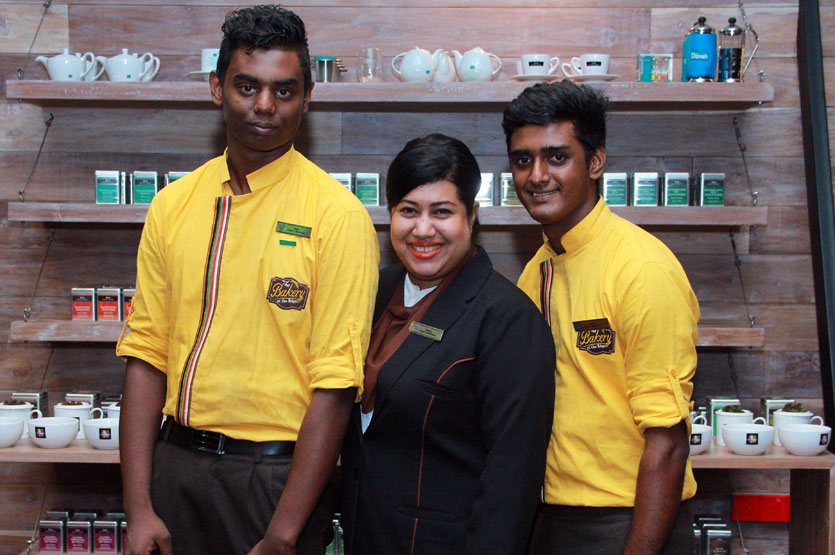 The service was excellent as always. Bubbly Rasika who manages the Lounge goes out of her way to make the guests feel comfortable and make sure they want to come another time. With her teammates Aqueel, Hashan and Sajith, she made sure that the food arrived fast and we were well looked after.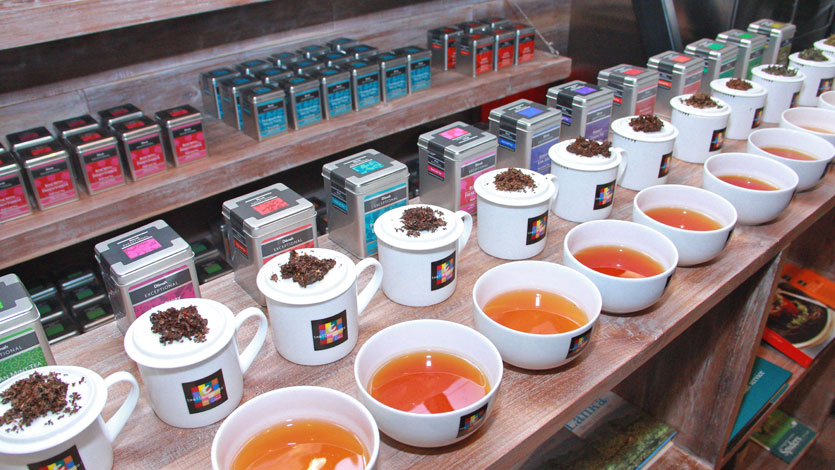 Address: 316, Polduwa Rd, Sri Jayawardenepura Kotte
Contact details: (011) 2 863863
Facebook: www.facebook.com/WatersEdgeSL
---
PHOTOGRAPHS by Damith Wickremasinghe