Roots is a well-known name in the food and beverage industry in Sri Lanka as you could say they were one of the first places to exclusively offer freshly made juices and smoothies. The business in itself is two decades old.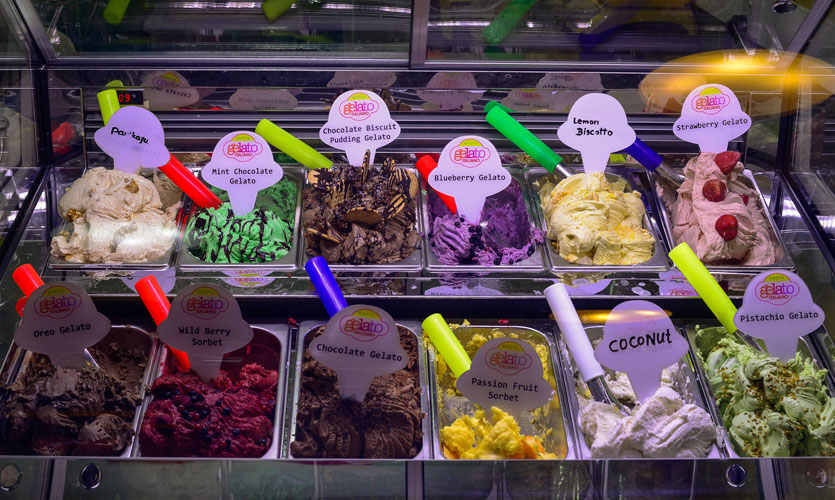 They also serve sundaes and milkshakes and this was where the management decided they should make their ice creams in-house. It was a gradual evolution from this to making their own gelato.
We met Javan Fernando, Gelato Manager, Roots who went to Italy and underwent a course at the Carpigiani Gelato University. With a background in hospitality, it was a decision he made with his father Rienzie Fernando the proprietor of Roots to have their own range of gelato at an affordable price.
Ambience
The gelateria we visited was at the Majestic City Food Court but they've also got one at the Crescat Food Court (part of Roots itself) while the third outlet will be opening soon at Colombo City Centre.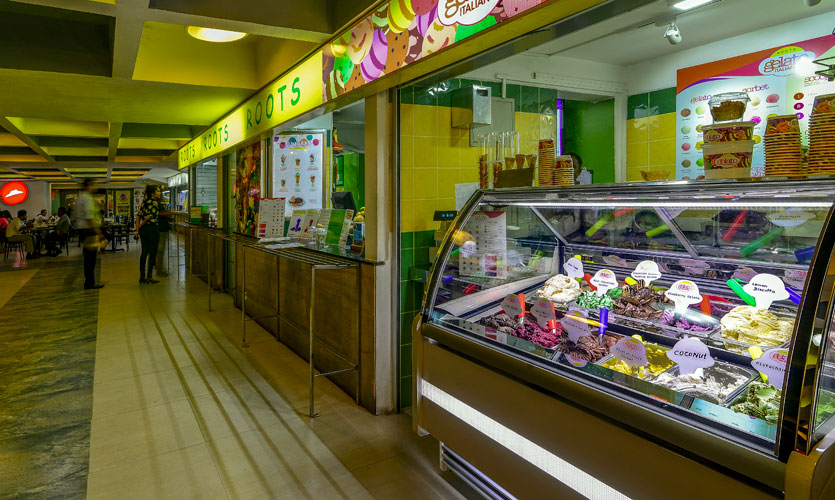 So the set up is pretty much a food court type atmosphere where you go up to the counter, pick from the 12 flavours and indulge.

Food (5 stars)
It is literally all about gelato and sorbets and we tried out eight of the 12 flavours that were on display at the Majestic City outlet.
They have between 24 to 25 flavours which rotate depending on the availability of fruits, nuts and other ingredients most of which are imported from Italy.
We found the Pistachio Gelato (Rs 280) to be quite amazing. Javan explained that they take a lot of effort to make sure their Pistachio Gelato is up to the mark because he was taught that the quality of the gelato is based on how good the Pistachio is. The gelato is flavoured with pistachio extract imported from Italy and incorporates chopped pistachios in it.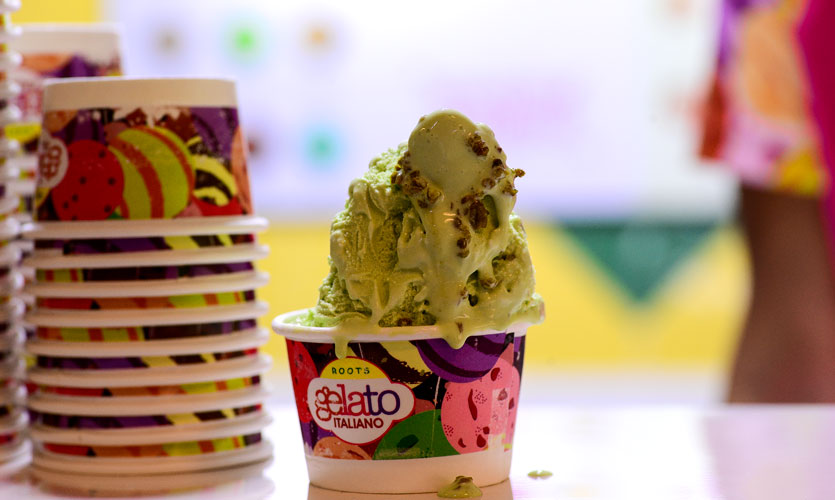 The Blueberry Pana Cotta Gelato (Rs 300) actually tasted like a Pana cotta turned into a gelato with its smooth texture. They don't generally top it with frozen blueberries but they are more than willing to oblige.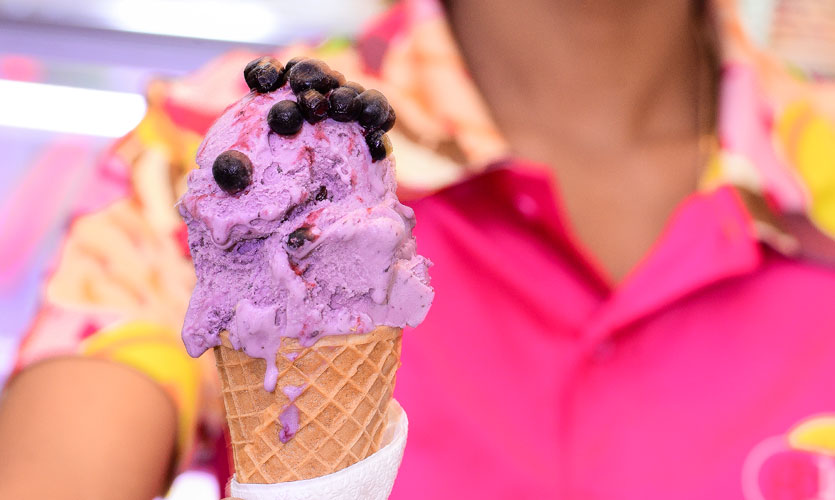 We also enjoyed the simplicity of the dense Chocolate Gelato (Rs 300) while the Coconut Gelato (Rs 300) made with coconut cream gives you a real tropical feel as does the Passion Fruit Sorbet (Rs 300) which has a hint of mandarin in it. You can also tell it is made with fresh passion fruit and not with flavouring.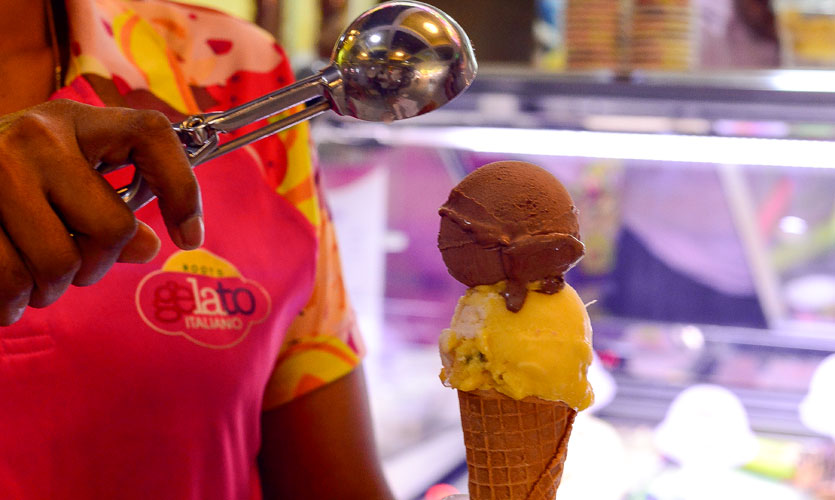 They've added a local twist to this otherwise Italian treat with Pani Kadju Gelato (Rs 280), Lemon Biscotto Gelato (Rs 280) and Chocolate Biscuit Pudding Gelato (Rs 350) and before you think, what does a Lemon Biscotto Gelato and a local twist have in common? Well, the base of this gelato is that of the timeless Sri Lankan favourite, Lemon Puff. Javan layers the gelato with crushed Lemon Puff while it is also incorporated into the gelato too.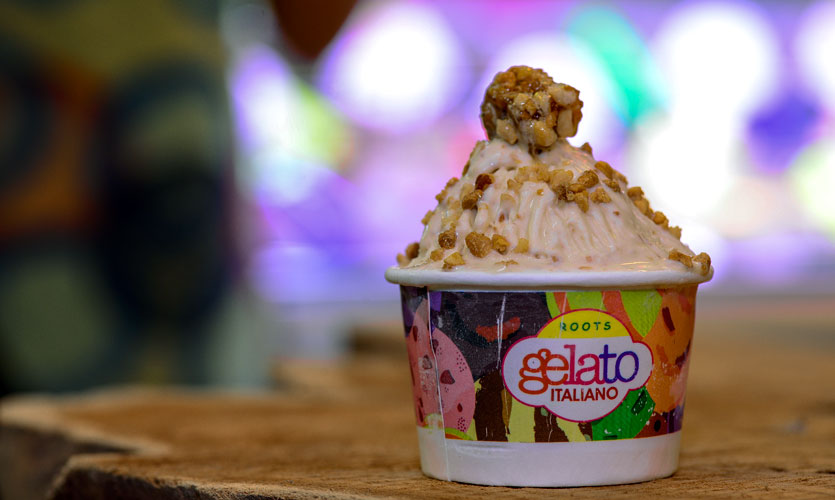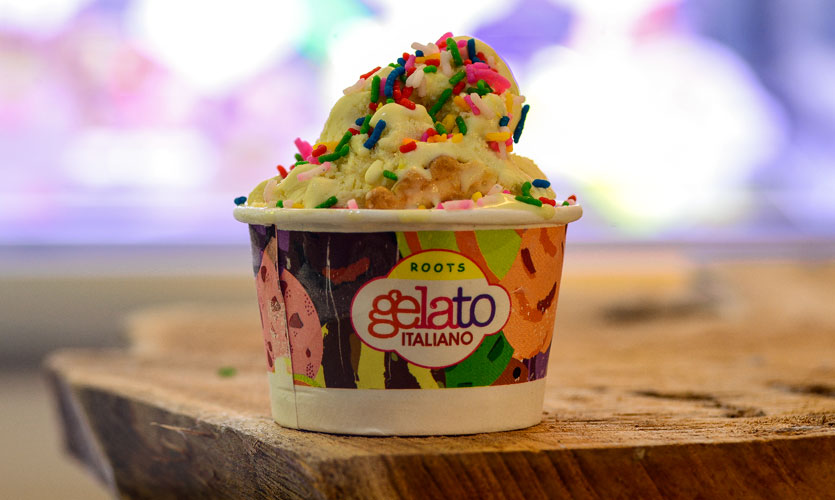 The honey used for the Pani Kadju Gelato is fermented with Ra or fermented coconut water which can be quite potent when indulged on its own and this hint of Ra really come through when you dig in, which is pretty cool.
That unmistakably familiar Sri Lankan dessert Chocolate Biscuit Pudding is also a timeless one and there are many debates as to who makes the best one! When you take that first bite into the Chocolate Biscuit Pudding Gelato you feel as though you are eating Chocolate Biscuit Pudding to find it is actually gelato! Just like the Lemon Biscotto this gelato as chocolate biscuit pudding in it while crushed Marie Biscuits are incorporated into it as well.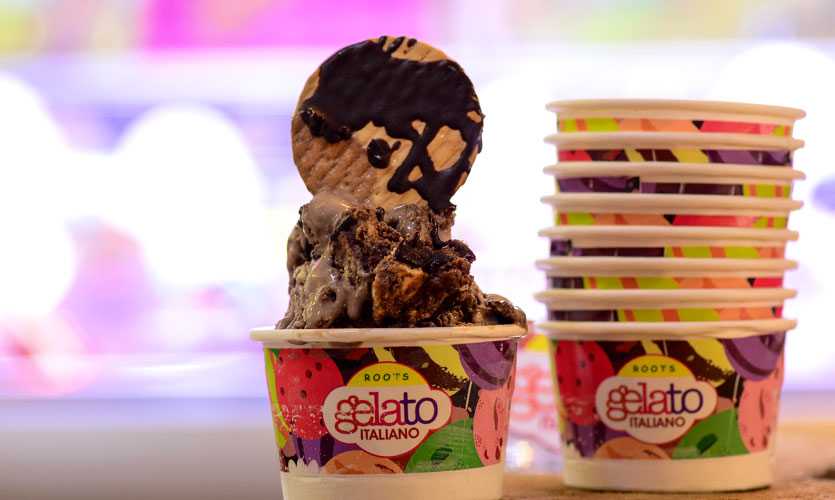 What we recommend: The Pistachio was our pick while the Chocolate Biscuit Pudding also tugs at our heartstrings!
Service (5 stars): The service is excellent owing to the friendly staff.
Parking facilities (4 stars): The basement parking has quite a lot of space, therefore, parking wasn't an issue for us.
Toilets: We didn't visit the toilets.
Would we go again? Yes! Absolutely!
Tips/notes by author: Gelato is made using more fresh ingredients than ice cream and has a higher content of cream. While ice cream has a more anesthetising affect due to the temperature it is stored in (-18⁰C to -16⁰C) where is gelato is stored at -14⁰C to -16⁰C, which means it is softer and melts faster than ice cream so, dig in quickly!
Since both gelaterias are located in food courts it is an extremely causal set up.
Pix by Kanishke Ganewatte