While Colombo is rife with a plethora of juice spots, Kurumba sets itself apart by ensuring that its namesake forms the base of all the juices and fruit bowls available here. In addition, they don't add any sugar or artificial flavourings to amp up the taste of their offerings. Neither do they add any water. Super excited by the prospect, we headed over to Kurumba to check it out.
Kurumba is easily found thanks to their signature logo on prominent display, and you're unlikely to miss it while driving or walking on Elvitigala Mawatha. Once inside, you're welcomed by quite large space that's fun and vibrant, and make for great photo backdrops for the inner Instagrammer in you!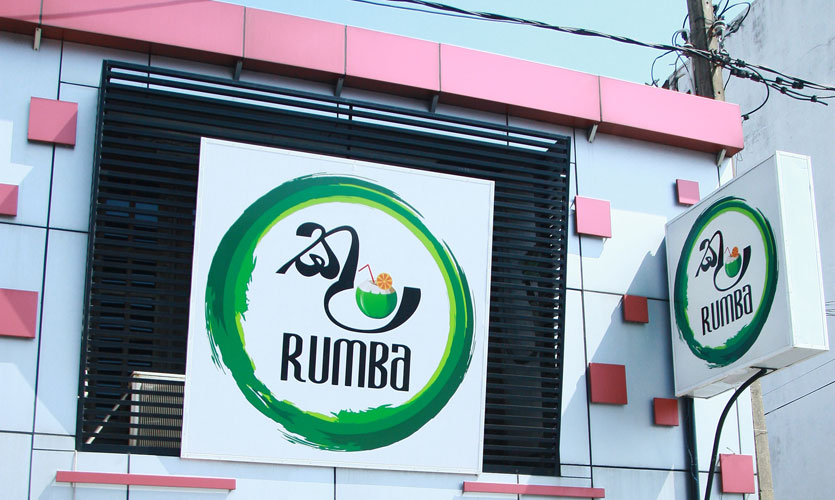 The guys at the counter were friendly and helpful, explaining to us what they had on the menu as well as their BYOB (build your own bowl) concept, which we thought was pretty cool.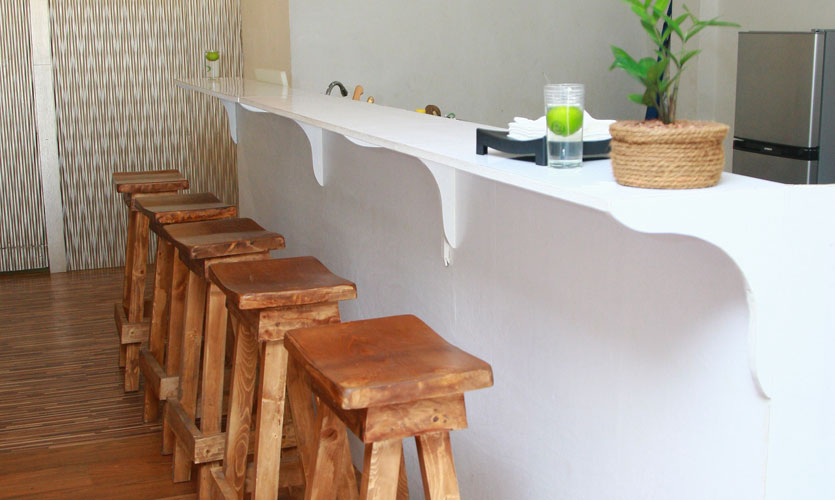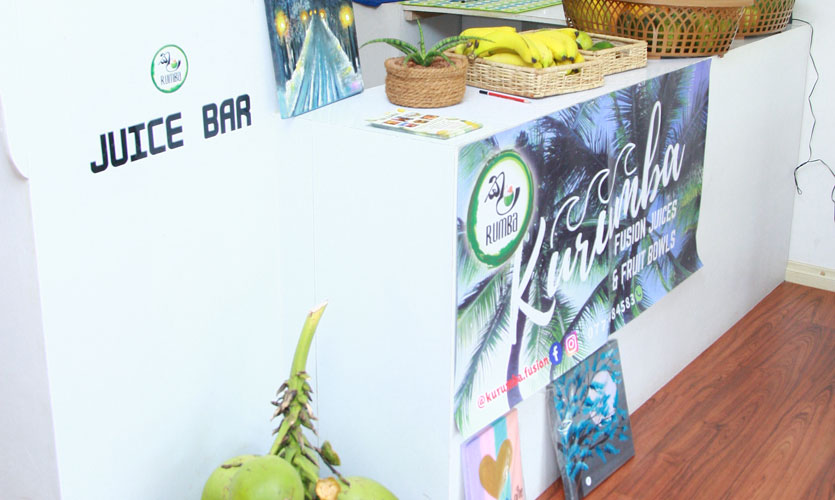 We tried two of their juices Tropical Melon (Rs. 200) which comprised watermelon, lime and kurumba, as well as the Citrus Mistress (Rs. 220) which contained orange, nelli, lemon and kurumba. To be honest we went in expecting the Citrus Mistress especially to drown any semblance of kurumba, only to be proved wrong. The kurumba certainly held its own, not allowing itself to be dominated by any of the other fruit flavours, and ended up being a great substitute for water. Both juices managed to be sweet enough to satisfy even those who prefer their juices lead to a saccharine induced coma.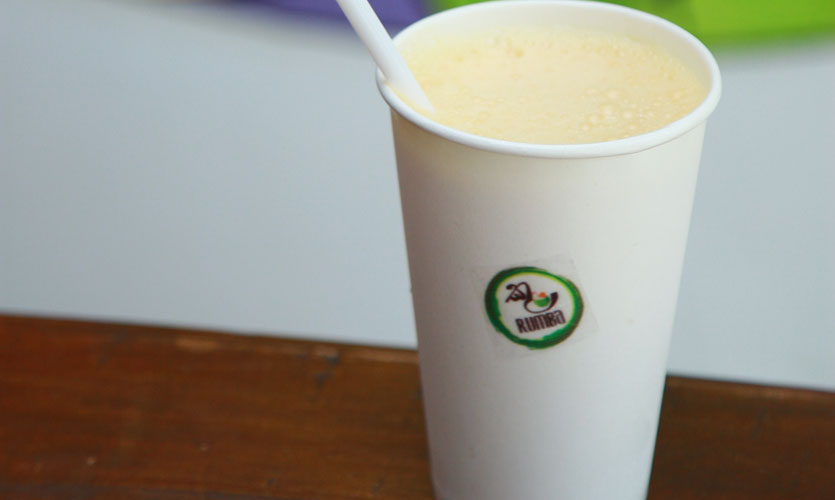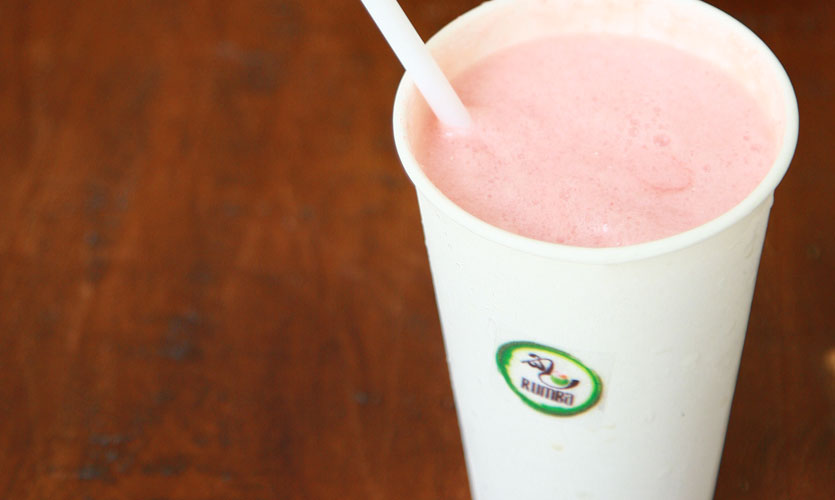 The BYOB is a very straightforward concept - you're given a tiny paper with options to pick from. Step 1 is the Base, where you pick one of three available fruit options that will, as the name suggests, form the base of your bowl. Step 2 is the Heavy Load; here, you can pick two options. Finally, Step 3, which is the Light Load allows you to pick three fruits which are on the lighter side such as grapes and pomegranate.
The bowl we built off the list came in a kurumba, along with a wooden spoon. We picked Mango as our base, which essentially was pureed mango and served as a "sauce" to our salad, and was poured quite generously over our fruit bowl. The heavy load fruits were cut up into sizeable chunks and the light load fruit sprinkled in abundance. While it definitely made for a pretty picture, it made for great eating too. We also loved the idea of the base and it brought the ingredients in the bowl together perfectly.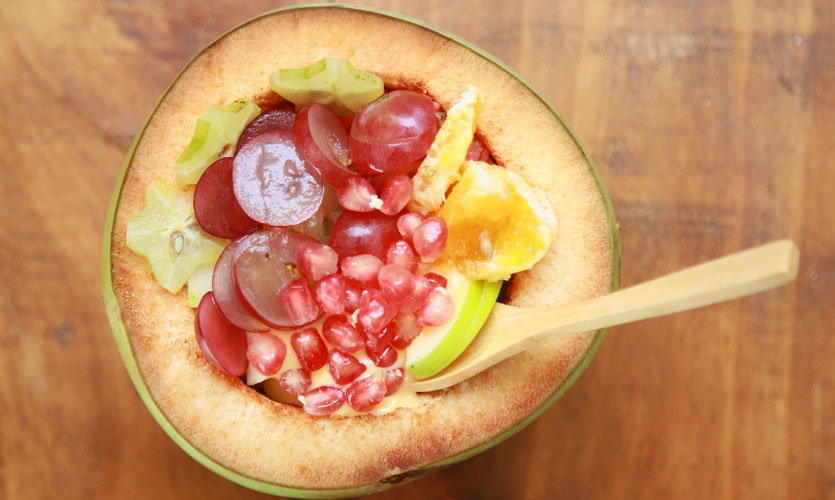 All in all, Kurumba is a great place to grab a drink or a bowl by yourself or with a group since they have plenty of seating available. What's more, the prices certainly don't hurt your wallet.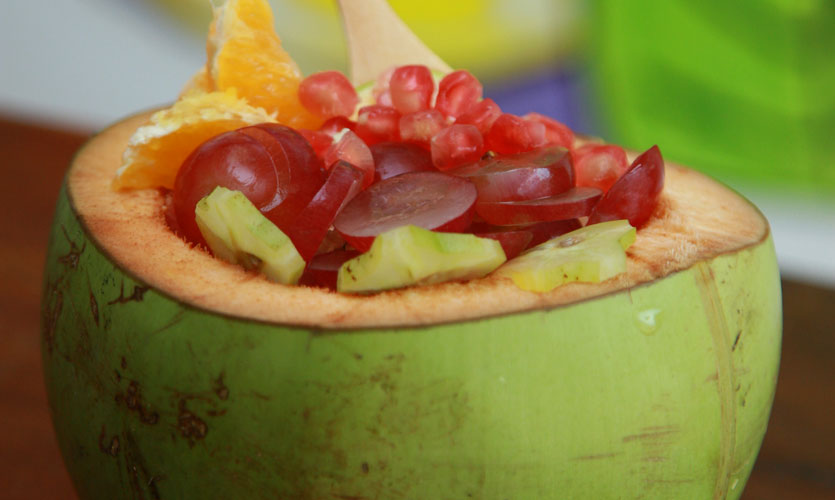 Kurumba was unmistakable
7.30am – 7pm
No. 427, Elvitigala Mawatha, Narahenpita, Colombo 5
facebook.com/kurumba.fusion
Pics Damith Wickramasinghe