Greenfield Farm Organic Life is 100% certified organic with their primary focus being organic (of course), ethical, fair and sustainable products, therefore the teas, fruit, spices, coconut and nuts that come out of their farms are in their purest and most natural form. And once you get used to their teas and other products it is honestly tough to go back to the mass-produced, non-organic stuff.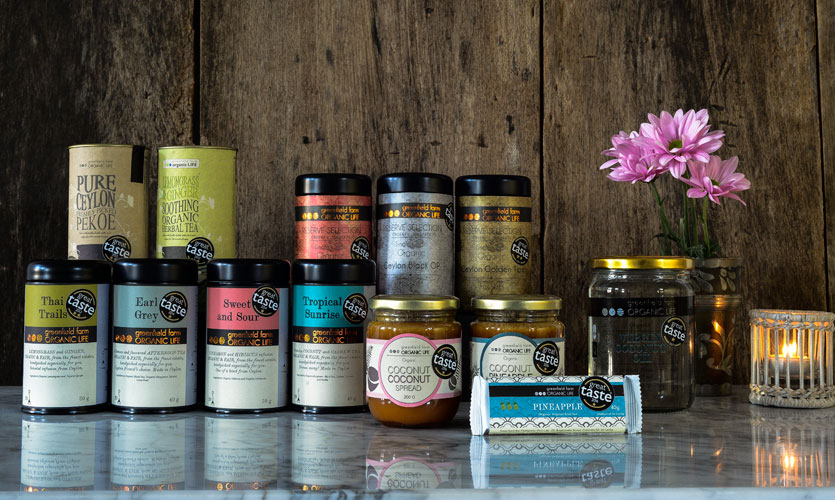 I have been a big fan of their products, their teas in particular, for a number of years but it was just recently that I was able to convince them to let others know what they are up to and what they offer so this week we take a glimpse of their range of organic certified products.
They currently don't have a store but their products can be purchased from their head office while a number of places in and around the city sell them too.
Food
This week we reviewed a few of their teas, coconut based products, dried fruits and nuts and we have nothing but positives to talk about. Here goes...
Drinks (5 stars)
The Hibiscus and Cinnamon Organic Herbal Tea (Rs 300 – Rs 420)is my all time favourite. It is perfect hot or cold and ideal with a dash of bee's honey, brown sugar or with their Organic Coconut Sugar (Rs 200 – Rs 1,488.50). This tea with its beautiful reddish colour contains hibiscus petals and cinnamon pieces and is soothing and relaxing and I find it a great way to start my day.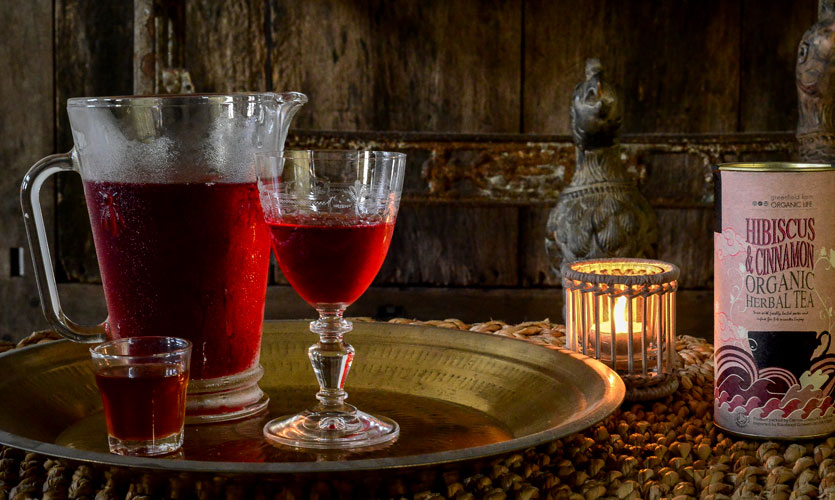 Another tea that can be consumed either hot or cold is the Lemongrass and Ginger Tea (Rs 210 – Rs 420), which has fun and light flavour notes while their Minty Green Tea (Rs 275 – Rs 420) which contains Peppermint is good for your overall wellbeing while it is said to aid weight loss.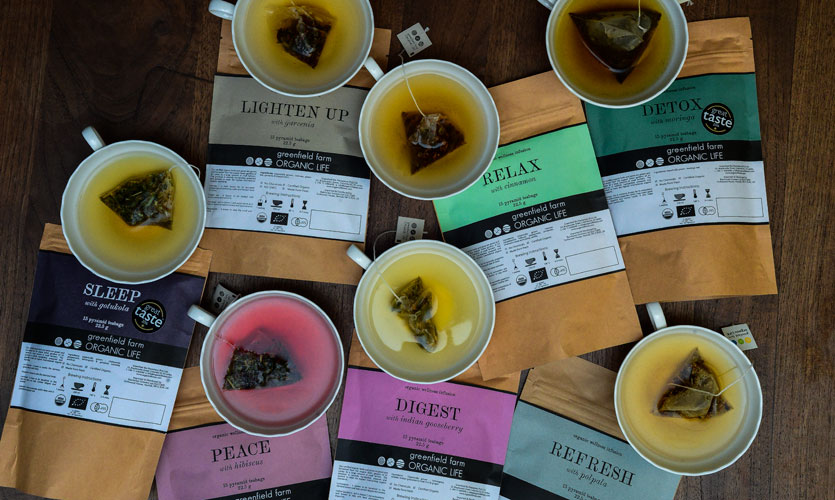 The ingredients that go into their teas are married together with health benefits in mind, so look out for their Peace, Sleep, Relax, Night and Diabetic teas which come under their Wellness Range (Rs 300). They also have a delicious Coconut and Cashew Tea (Rs 275 – Rs 420) which has a black tea base and infused with cashew, coconut and vanilla pieces and I recommend having it as an iced tea.
Among their Reserve Selection is the Emperor's Treasure (Rs 2,000) which is a whole leaf loose tea and worth trying out if you appreciate the good stuff.
Food (5 stars)
My kids love their Coconut Based Spreads/Jams (Rs 400) of which the Coconut Cinnamon and the Coconut Cacao are a hit in our home. The spreads are work so well with oatmeal or as a substitute for jam or even as a sweet dip for fruits and they also come in Coconut Ginger, Coconut Coconut and Coconut Pineapple.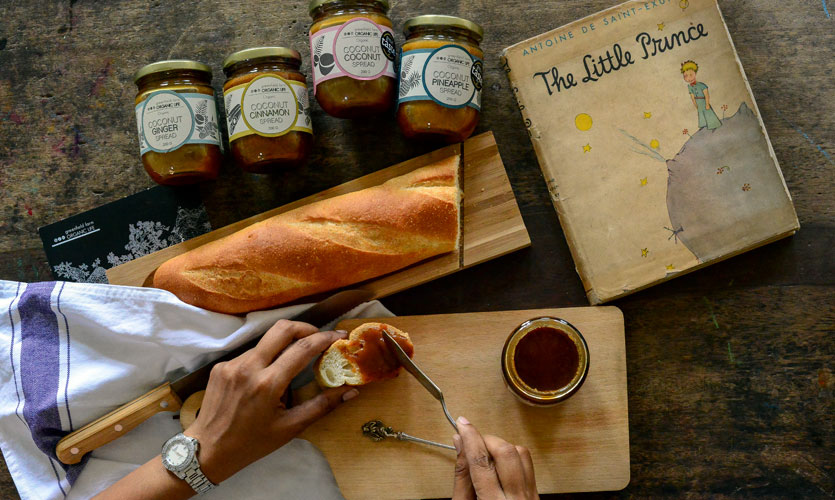 Greenfield Farm Organic Life also manufacture Fruit Bars (Rs 145 – Rs 165) of which my favourites are the Cacao and the Fruit and Nut. They also come in Pineapple, Mango, Banana and Mango Tamarind and contain a combination of tropical fruits, nuts, coconut syrup and puffed rice and are delicious, convenient and healthy.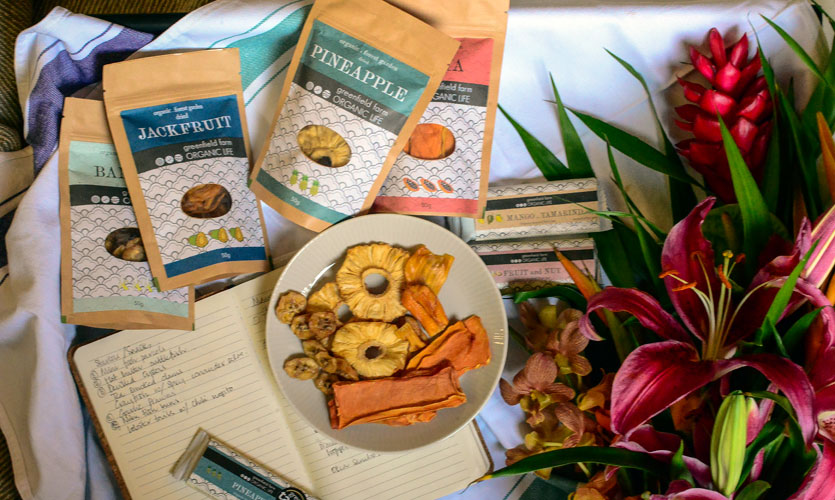 You have got to try their dried Jack Fruit (Rs 240.50) which is just the bomb while their dried Pineapple (Rs 322) and Papaya (Rs 220) are awesome too. They also have dried Banana (Rs 200) and Mango (Rs 275) all of which can be had as a snack or incorporated into meals.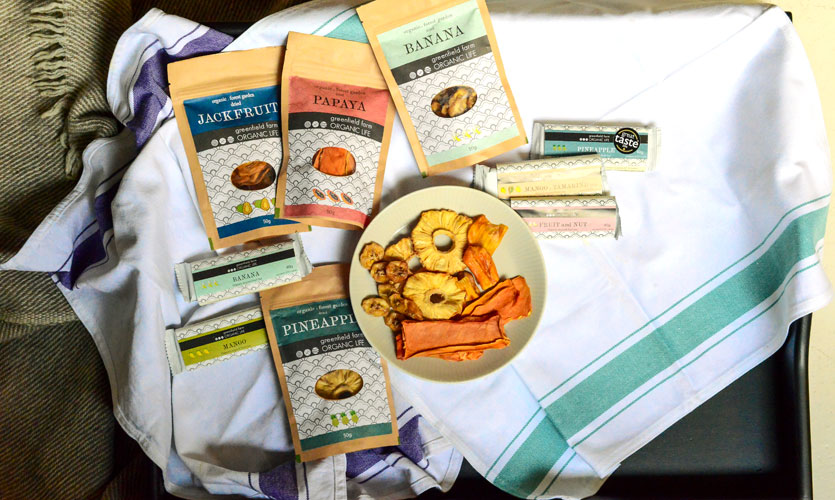 They also have a range of coconut based products which include Coconut Flour (Rs 367.50 - Rs 682.50), Virgin Coconut Oil (Rs 395.00 – Rs 1,260) and Coconut Cream (Rs 225). I have used their Virgin Coconut Oil in my cooking in pancakes and waffles in particular, and it is excellent. I am yet to try out the other products in this range.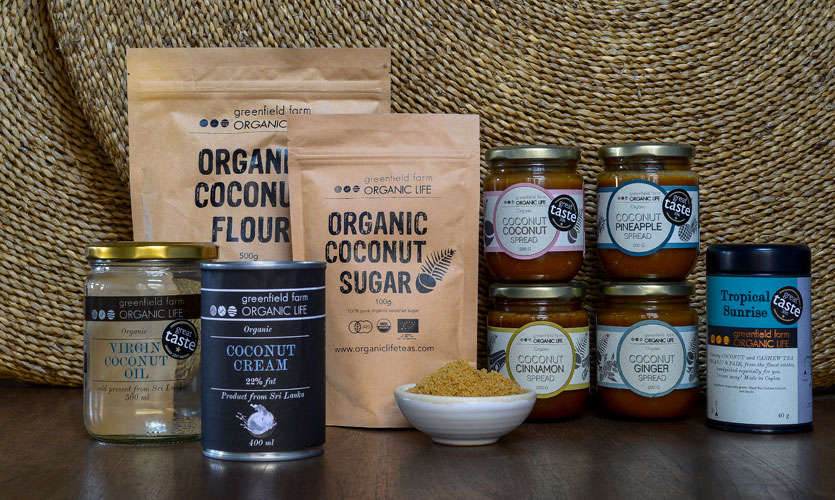 What we recommend: Hibiscus and Cinnamon Organic Herbal
Yes, what they offer is a little pricey compared to the average products in the market but keep in mind that these are all wholesome and good for you and will, in the long run, aid you to lead a healthier life.
Pix by Kanishke Ganewatte