Of the 8 branches, we stepped into the Fresheez juicery at Jawatte Road recently. So they're no longer 'Juiceez'? Before I get there, let me say Colombo is forever thrown in the sun, sweat and more sweat, so stopping over for a tulip glass full of freshly blended therapy is never a no-no.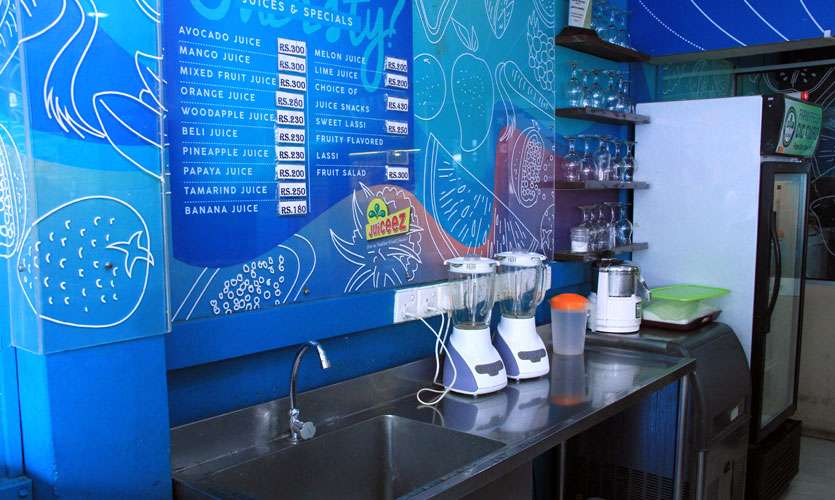 Operating under the CIC Agri Businesses logo, in support of local growers, it was somewhere in 2016 when Juiceez realised their calling for a healthier expansion while continuing as one of the leading fresh juice retailers in Sri Lanka since 2004. Today it is likely better positioned for any customised demand than the other local juiceries in the area. Hence 'Fresheez'.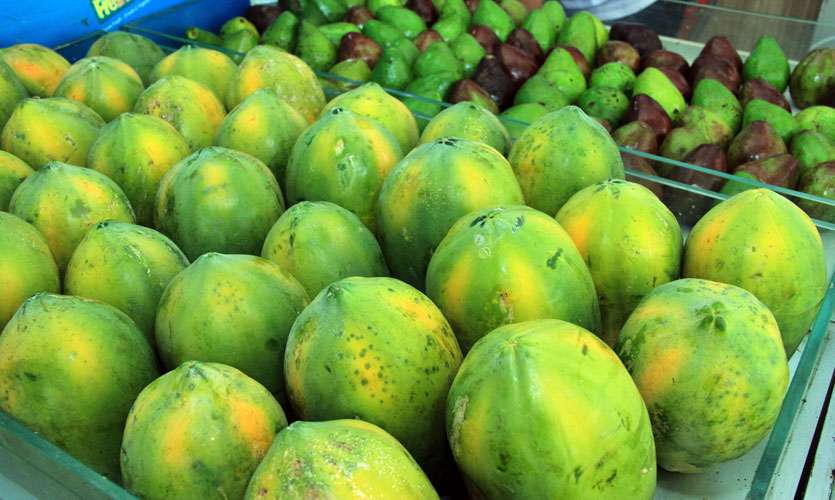 The ambience is a bustling hive especially during peak hours which are 12 PM- 3 PM. Fresheez sits on a sky-blue furnished juice bar next to a fruits and vegetable market as well as a healthy snack deli. A smattering of bar stools, walk no further and a fridge stands stocked with their dairy produce. You can point at your favourite for the day from their menu displayed on the wall and one of the hand-gloved staff at the counter is sure to serve you with integrity and commitment. At this point, your taste buds get tantalised, your tired body melts into a peaceful stance because what's being crafted before you is willingly done with care. It's a plant-strong ideation, the kind of earthy wholesomeness to be graduated in a blender.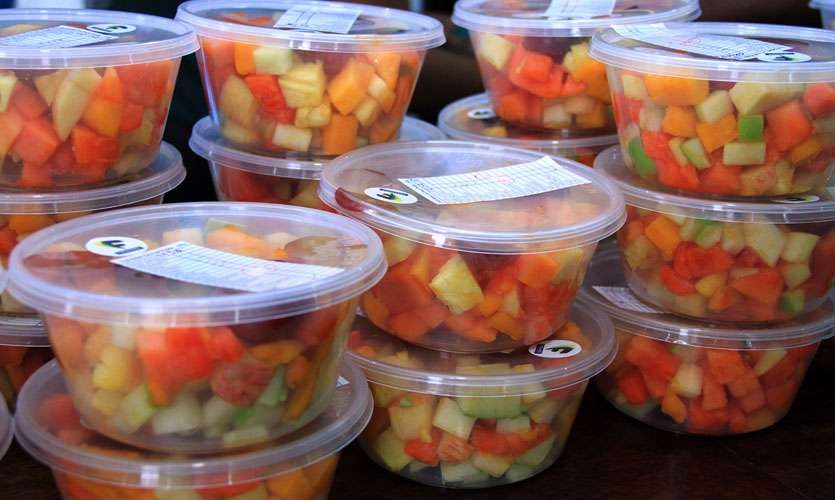 "This is how it's run throughout the year,"
says Assistant General Manager, Hashantha Fernando, while we order a Tamarind Juice (Rs. 250) and a Mango Juice (Rs. 300).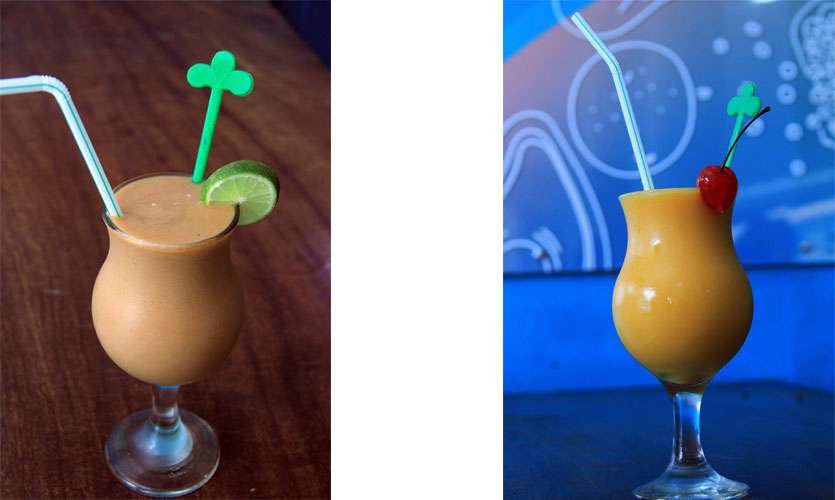 "The fruits you see displayed here jump straight into your glass – we provide multitudes sticking to a preservative-free experience for optimum health."
I'm asked if I want a spoonful of honey or sugar flung into my juice. That's the other good thing about Fresheez. It's all about what you want so no fuss, just relax, straw it slow and indulge in some naturally flavourful fibre.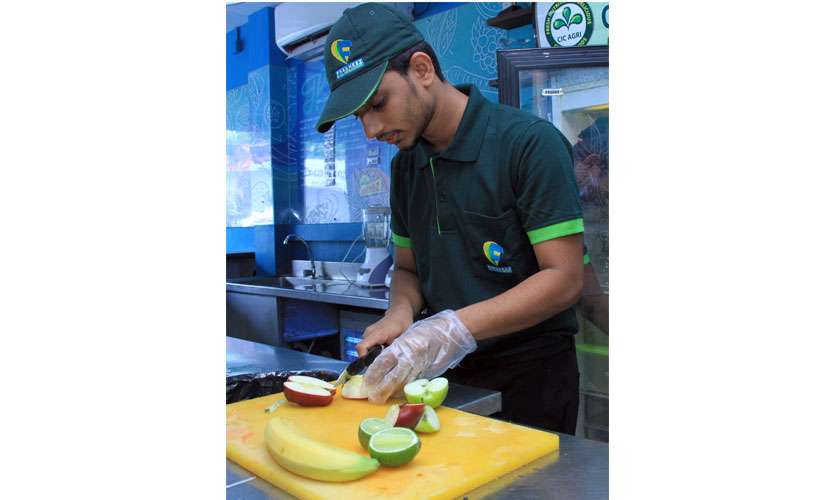 More so, not all going in the blender goes in the bill. You are free to settle with a mélange of solids available at reasonable prices: brown bread salads/sandwiches infused with kurukkan, fruit/vegetable salads, Egg o Gram (tempered chickpeas with scrambled egg), herbal porridge, cream soups, mouth-watering pickles, cut fruits, fruit baskets, punnet (a mixture of fruits packed together for special occasions), low GI rice packs and smoothies inclusive of nuts.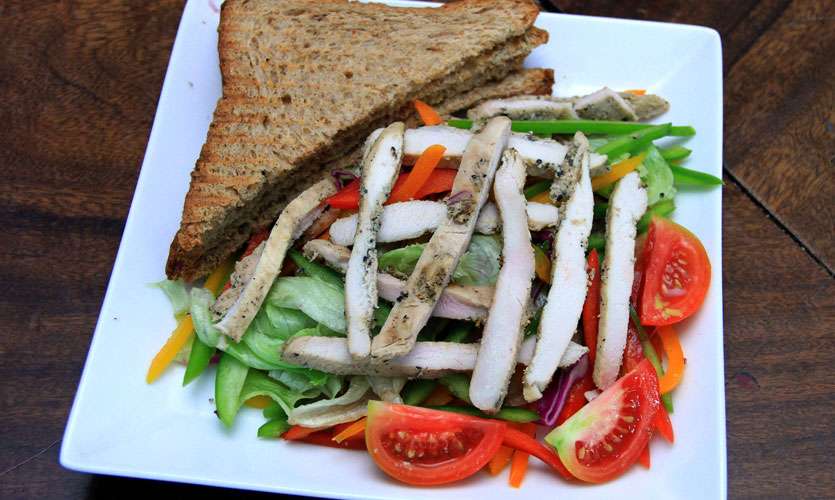 They have also developed the concept of hydroponic vegetable produces that are labelled on the shelves under two types: 'Iceberg' and 'Romaine'. Mr. Hashantha insists I try the Spicy Grilled Sweet Corn (Rs. 230) and I'm glad I did so. Lightly dressed in powdered chilly, the sunny cobs carry a lovely smoky flavour imparted by the grill.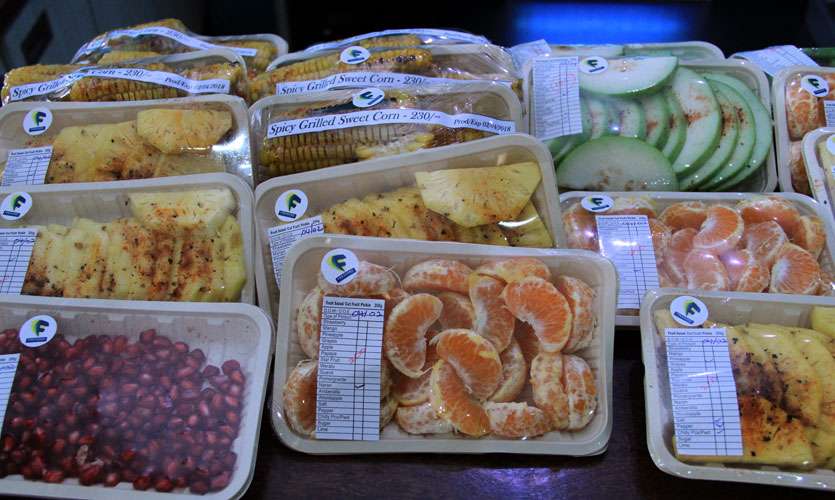 Indeed, Fresheez keeps the delectable in diet rich, nudging you grasp the greens a little tighter when fast food is king everywhere else.
Overall: Fresheez is a friendly place to go for some fresh and clean juices or fruit snacks made with locally sourced ingredients, that appeals to anyone without having to omit your obligatory marketing at the same time.
What we recommend: Brown Bread Chicken Salad
Parking facilities: Yes
Would we go again? To beat a scorching weather, yes.
Tips/notes: Delivery is available for bill values over LKR 3000 - within Colombo city limits. Call/Email for more info on: 0772473262/ hashantha@cicagri.com