Taco Bell recently hosted the media at an exclusive sneak peek event. Brought down by Gamma Pizzakraft Lanka (Pvt) Ltd., the country's very first Taco Bell joins the company's successful fellow franchisees Pizza Hut and Delifrance.
Taco Bell is a subsidiary of the Yum! Brands, Inc. specialising in made-to-order and customisable burritos, tacos and a host of other specialities on their menu. Unsurprisingly, Taco Bell's popularity among the masses has resulted in a wide spread expansion drive in strategic locations around the world.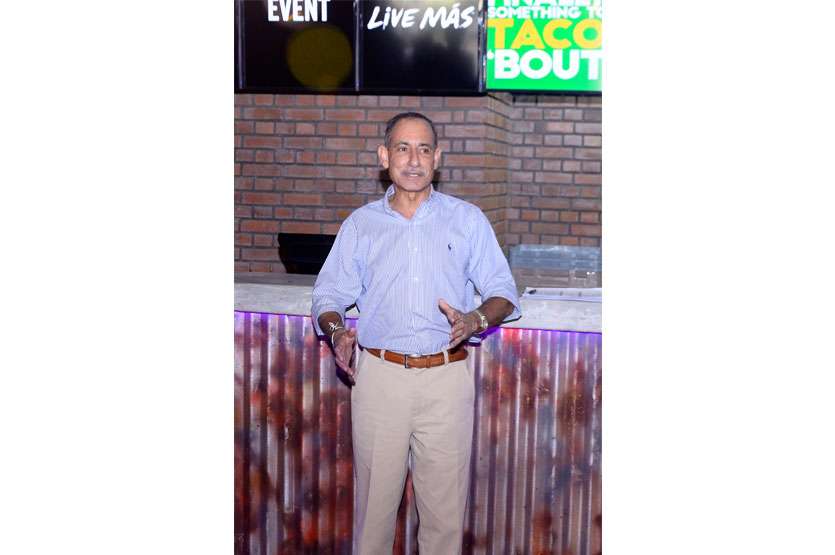 Speaking at the event, Managing Director of Gamma Pizzakraft Lanka Private Limited, Amar Raj Singh said,
"We're very proud and excited to bring Taco Bell to Sri Lanka. This is the first outlet in Sri Lanka. One of the things that were very proud to have done here is that we have spent a lot of time and energy training our people. And as Gamma does with each and every one of these businesses, we have a great amount of investment in our people. And we're very proud to say that this great team here has got stalwarts and newcomers... all of them are a great team to deliver a fantastic experience and great food to the Sri Lankan foodies."
Elaborating further on opening an outlet in Sri Lanka, Singh stated that there were several reasons to do so. "Let me start by saying that this has been one of the most exciting markets that I have seen. The hallmark of our sri lankan consumer is that first of all he is a great experimenter. Secondly, he is a great foodie... Not only are they (the consumer) very very conscious about quality, but they also know the difference between what is value and what is cheap."
In order to cater to the requirements of the discerning consumer, Singh stated that they consider the consumer to be a part and parcel of the experience; a feat they hope to achieve thanks to their open design, the interactive screens and the freedom for the consumer to order the food, the fillings and the sauces in combinations of their choice. Singh also spoke of their aspirations to be exciting, not boring, something that's clearly visible in Taco Bell's funky, fresh and fun space that makes for a great ambience. Taco Bell Sri Lanka will also feature dishes that have been developed specifically for the local consumer. Among them are Crispy Fish, Rice Bowls and Passion Fruit Mojito.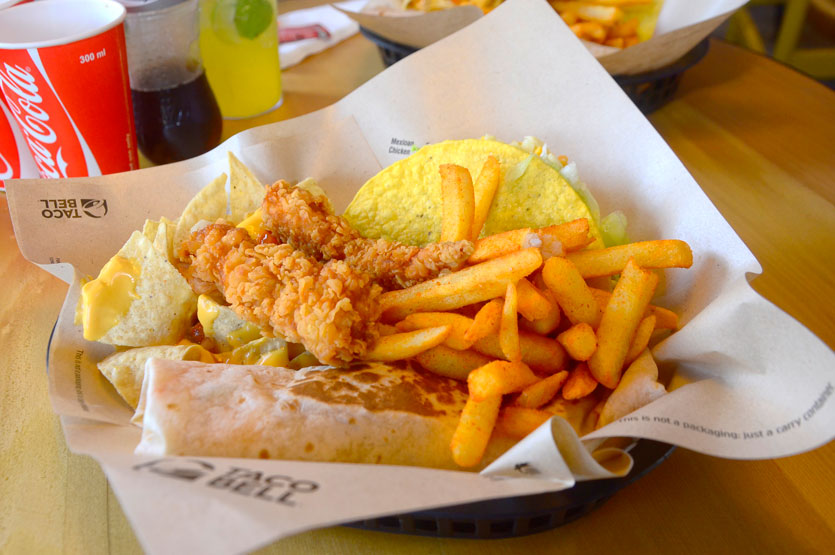 At the conclusion of the introductions and the speeches, we were given a sampling of items off their menu which included an assortment that comprised Crunchy Tacos, Burritos, Crispy Chicken, Nachos with Salsa and Mexican Fries, with packets of their hot sauces. Taco Bell serves tex mex fare, which is essentially a fusion of Americanised Mexican food. Despite the american influence, Taco Bell's food has always been flavourful, with their hot sauces providing additional spiciness to the food which is sure to be a hit with the locals. The samples we tasted were packed full of flavour with plenty of texture and, in true tex mex style, included plenty of cheese! Taco Bell will also begin their drive thru operations in due course.
Taco Bell is located at 36, Horton Place, Colombo 7. For more information, visit their website www.tacobell.lk or their Facebook page.
More pics here.
---
PHOTOGRAPHS by Waruna Wanniarachchi & Kushan Pathiraja