Park Street Mew's sought-after tapas restaurant and bar, Curve, unveiled its new look recently. A brand-new layout of the restaurant now offers a more laid back and roomy space for customers. A long bar with marble top and their signature deep purple backdrop wall now occupies a large space of the room.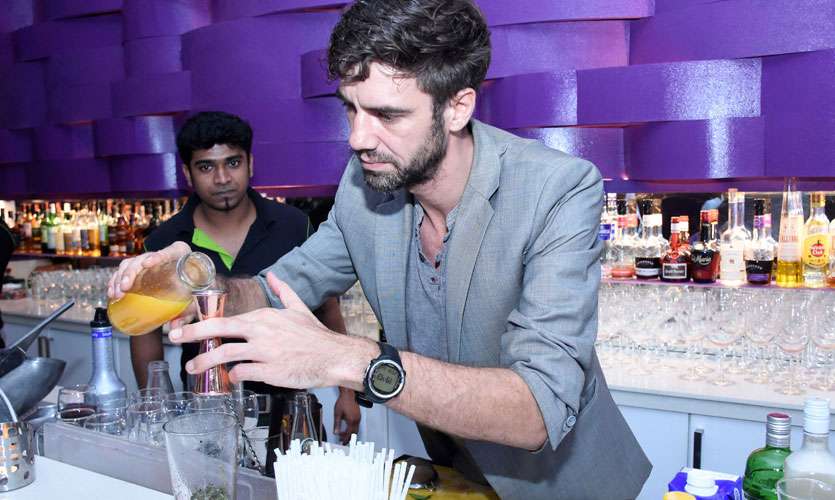 A new look calls for a new menu and Curve certainly didn't disappoint! Chef Rohan has introduced a wide range of tapas that will satisfy any diners tastes with its eclectic mix of Western and Asian dishes. From Crispy Fried Crab Croquets in a spicy wasabi-mayo sauce to juicy Pork Belly Bites, the new tapas menu is mouthwatering!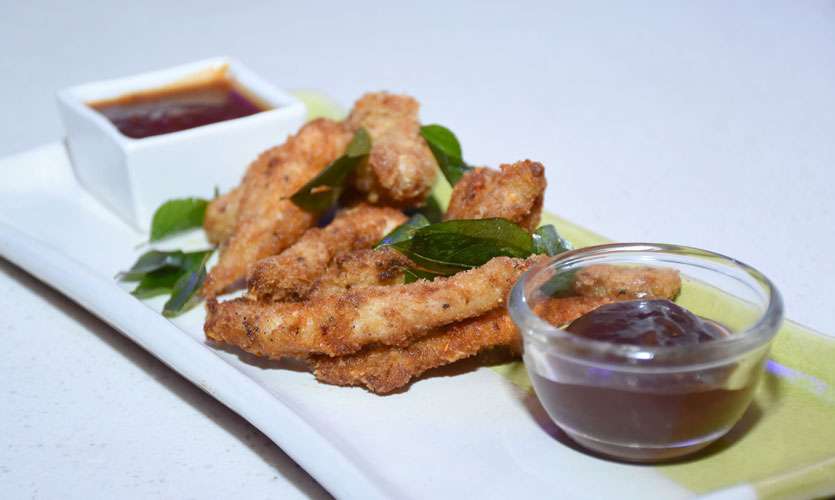 At the opening, we tried many of their new dishes. Our favourites were the Vietnamese Roll served with a Chili Dip which was soft and tender, their Batter Fried Prawn with a dip which was crispy and flavoursome and their Smoked Salmon and Cream Cheese on brown bread where the smokiness of the salmon was perfectly offset by the sharpness of the cream cheese.
Curve also announced a range of healthy fruit and vegetable juices for the health-conscious ranging from Rs. 550 – 600. Our favourites were the Almond Booster which was a concoction of almonds, dates, bananas and fresh milk and Gingerade which mixed ginger, lime, mint and honey into a delicious drink.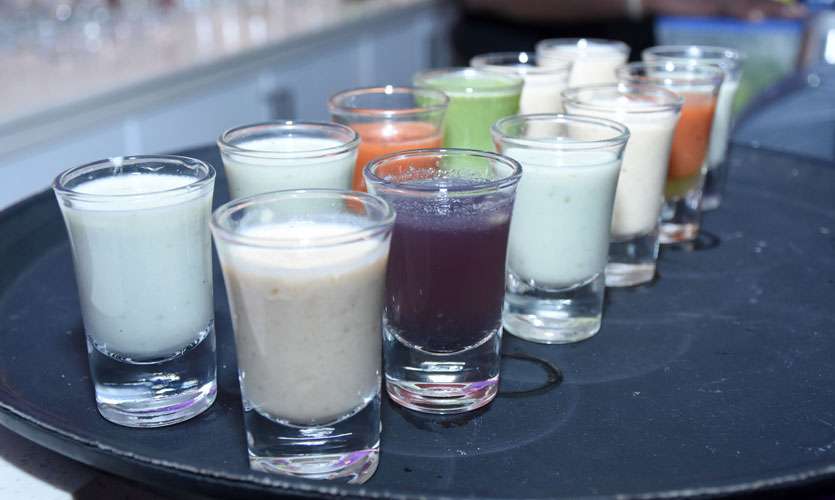 Recognizing the demand for a quick light lunch, Curve also introduced a light Tapas Lunch Deal for Rs. 950. The Lunch Deal includes the choice of 3 Tapas Deals (Crispy Hash Brown with Mushroom and Thyme Cream/ Spicy Masala Prawn with Coriander/ Mutton Kofta with Mint Yogurt OR Fresh Veggie Vietnamese Pepper Roll with Feta Cheese and Chill Soy Dipping /Asian Spicy Seafood Cake with Peri Peri Sauce / Pasta with Chicken, Garlic, Tomato and Basil OR Asparagus Feta, Avocado and Jalapeno Pepper Bruschetta/ Crispy Fried Crab Croquets with Wasabi Sauce/ Lemongrass Marinated Chicken Skewer with Sweet Chili Dipping) and a healthy juice.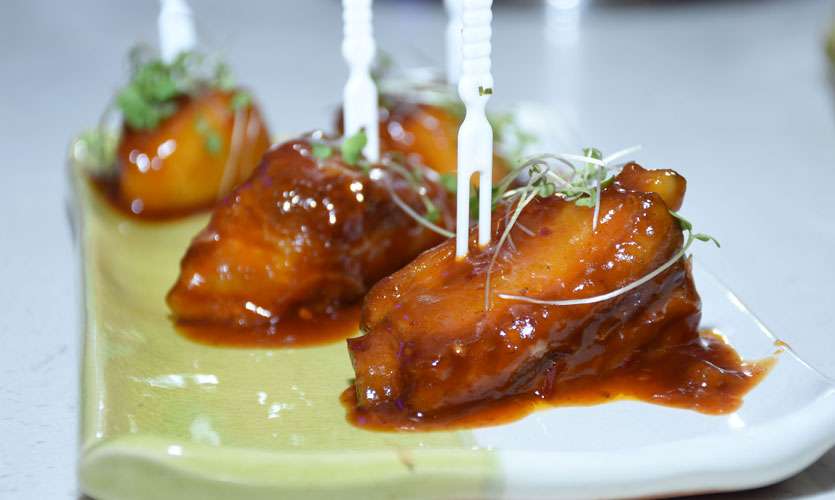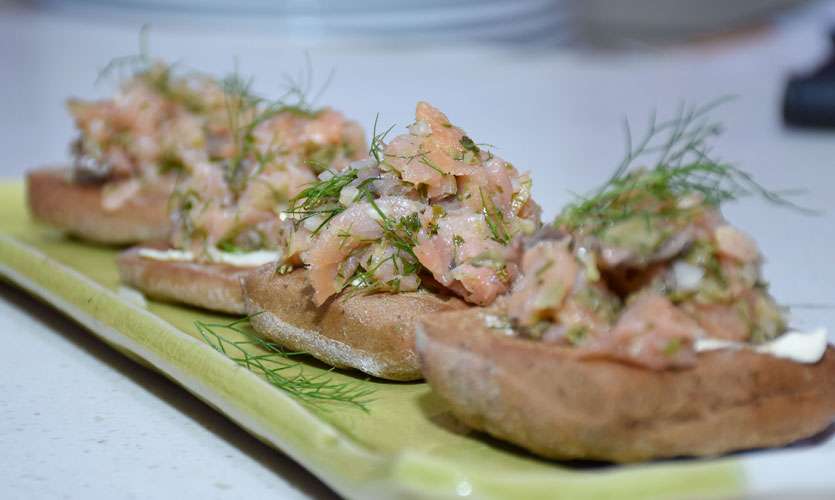 Don't forget to try their signature range of homemade ice creams like the Burnt Caramel and Chai Tea for the complete dine-in experience!
The Curve Restaurant and Bar has always been a go-to location for meetups and hangouts. They offer a relaxed ambience at day and a vibrant atmosphere at night. With their new, revamped look and menu, Curve now offers customers so much more!