If you've been to India, then you've most probably helped yourself to chaat at one of the roadside food carts. And if you haven't, you definitely should! Chaat, a catch-all term for India's street food, is best enjoyed at roadside stalls - and it's one of those things you need to experience when visiting India. But since that is out of the question for those of us in Sri Lanka, our next best option is the Chaat Festival currently taking place at the Mango Tree.
The Mango Tree may be one of many Indian restaurants in Colombo, however, they have left an indelible mark in the local food scene and continue to be among the top spots for a good Indian meal. And in a move their loyal customers have now come to expect and enjoy, the Mango Tree frequently hosts curated Indian food based festivals, bringing down specialty chefs to prepare mainstay dishes from various regions for a given duration. Their recent Hyderabadi festival enjoyed an encore, and their current Chaat Festival is already in full swing, having been extended for an additional week.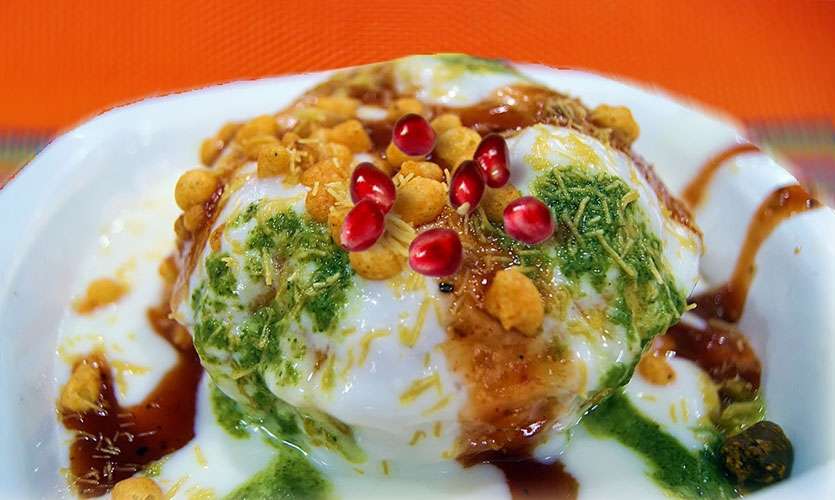 The Chaat
In view of the Chaat Festival, the Mango Tree has put up a chaat stall in their outdoor space with a designated chef to prepare a variety of chaat for the diners. There's also seating by the stall, but you are free to sit inside in the air conditioned area if you please. Either way, the chaat is freshly prepared and brought to your table.
The Chaat menu comprised Bhel Puri, Papdi Chaat, Pani Puri, Dahi Puri, Samosa, Samosa with Chole, Vada, Vada Pav, Raj Kachori, Pavbhaji and Jalebi, including Chef's Specials - Masala Cone and Bread Pakoda Chaat, and were priced between Rs. 250 - 600. Picking from these can be a daunting task, so having picked out the well-known chaat staple - pani puri - we decided to get help picking the rest of the choices. The Raj Kachori and the Masala came highly recommended.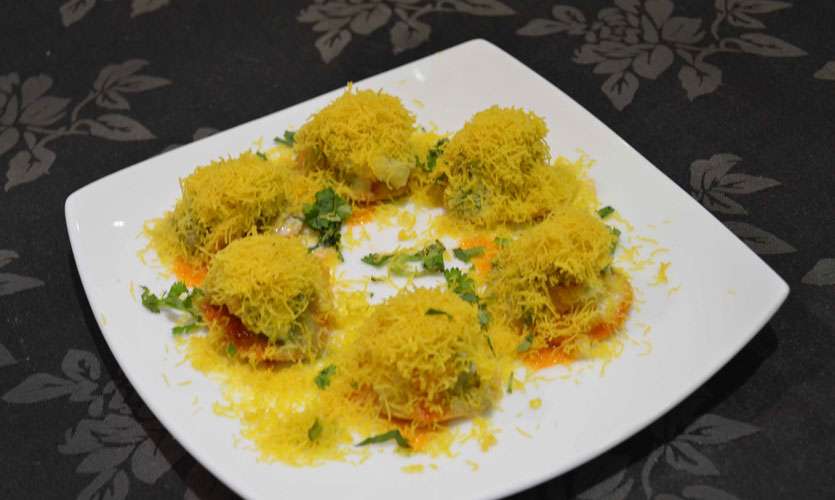 Chaat variants are generally based on fried dough, differentiated only by the rest of the ingredients that make it either spicy, tangy, sweet, or a combination of the three. Our first pick, the Pani Puri, perhaps the most well known of all chaat, comprised spherical fried crispy dough filled with potatoes, mint, kochchi and Indian spices and served with a side of "flavoured water" - tamarind. When eating it, you spoon a bit of the tamarind sauce into the center of the pani puri and pop the entire thing into the mouth. This is often not as unglamorous as it sounds, considering the pani puri is bite sized. It would actually be pretty unwise to take a bite out of it since you're bound to make a mess thanks to the copious amount of watery sauce you added to it.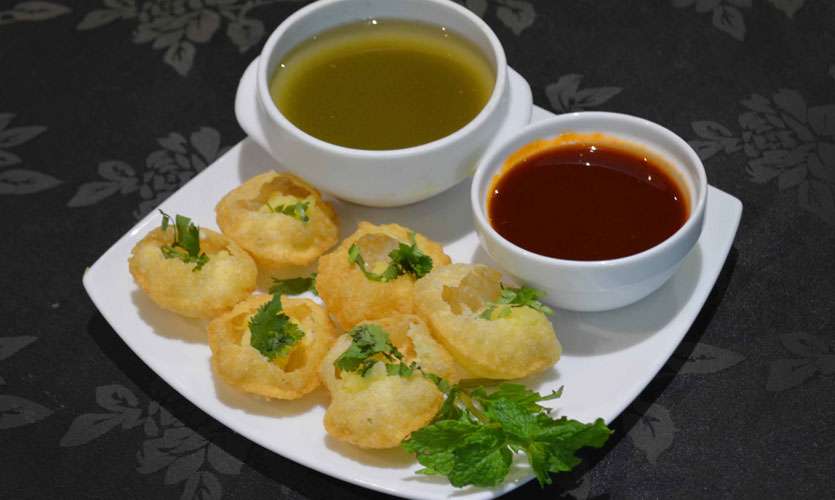 The Raj Kachori that we tried next thought was a revelation. Unsure of what to expect in terms of taste, we dug into the Raj Kachori to find it's filling was entirely liquid. A sweeter variant of chaat choices available here, we absolutely loved the combined flavours of the sweet curd, the fresh coriander and Indian spices. This is one of those things that you will definitely want seconds of, even if you're stuffed. It was that good!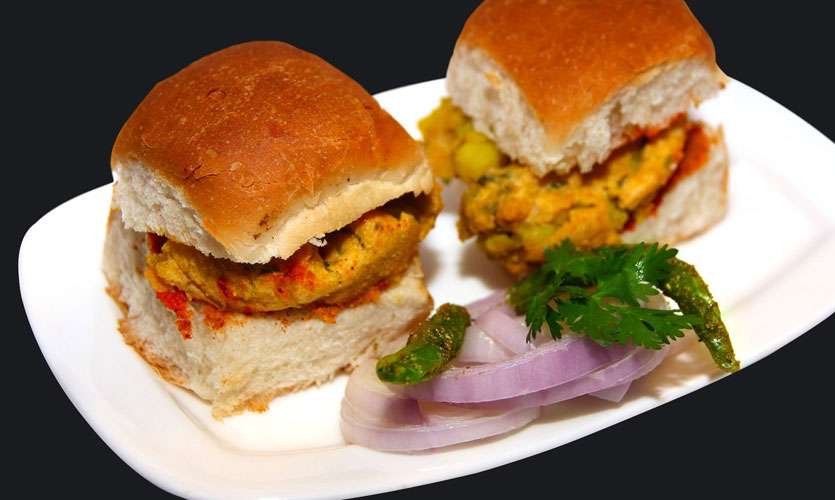 Also ticking all the right boxes was the Chef's Special Masala Cone. Possible the least messy item off the chaat menu from what we ordered, the masala cone, as its name implies is a crispy cone filled with spiced potato and peanuts. The masala cone was spicy, slightly tangy and sweet, the tamarind sauce having been incorporated into it. The most texturally vibrant of the three, the masala cone definitely joins the Raj Kachori as must haves. We also had their Jalebi, which was also freshly prepared. Doused in sugar syrup, its bound to leave you with a sugar rush! But if you're a sweet lover, then you'd definitely refuse to call it a day without trying it.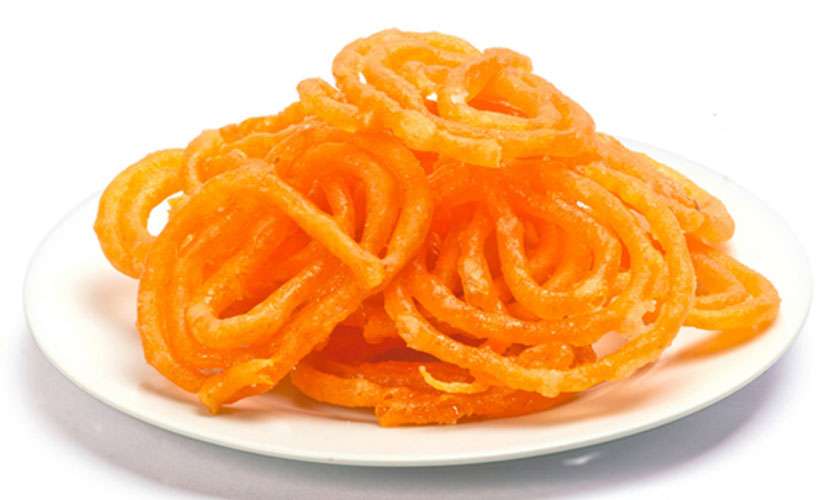 The Chaat Festival has been extended until the 22nd of July by popular demand! So don't miss out on a chance to grab some great chaat!
What you need to know:
The Chaat Festival gets crowded, especially during the weekends. So it's best you make a reservation.
The prices mentioned above are subject to 10% service charge and government taxes.
If you're a vegetarian, then you definitely will have an entire menu to pick from because there is no meat based chaat.
What we recommend: The Raj Kachori was fantastic and was our favourite! The flavours and textures worked like a match made in foodie heaven, which make it a definite must have. We'd also recommend you try the Masala Cone which was also very tasty!
Pic courtesy The Mango Tree