Calorie Counter made its much-awaited return to its place of origin, Havelock Town, Colombo 5 on the 12th of July. The new restaurant seats 30 and sports the signature Calorie Counter cozy, comfy interior and ambience, and like its many other outlets, serves food prepared with state-of-the-art equipment, ensuring the highest quality in every dish.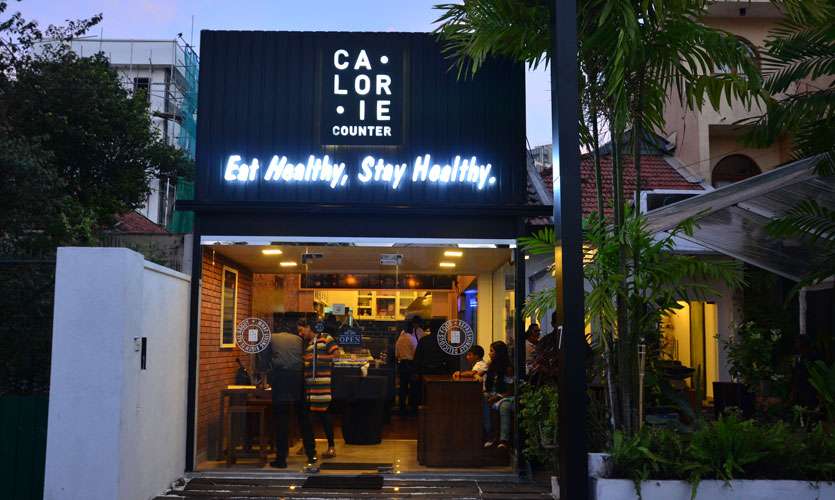 Calorie Counter is Sri Lanka's first authentic health food restaurant chain, offering a calorie count on all food ordered, helping customers track their daily calorie intake. Each ingredient incorporated has a purpose and is built on the three nutrients (fats, proteins, and carbohydrates) our body needs. The Colombo 5 Calorie Counter provides customers with a range of choices to select from including an energizing breakfast menu, light snacks, healthy sandwiches, juices, smoothies,and desserts.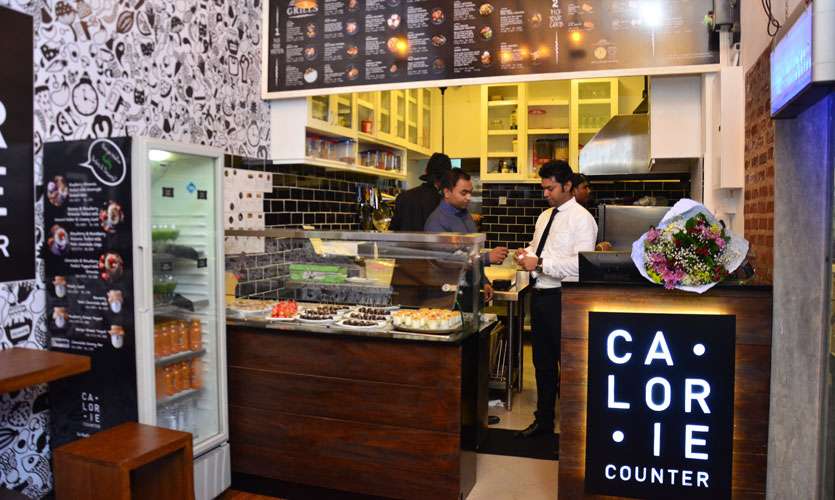 We at Daily Mirror can attest to the claim made by Calorie Counter that healthy food can also be tasty food as we were given the opportunity to try things off the menu. We tried the Honey Mustard Grilled Chicken off the "Grill" menu and it was delicious. The Vegetable Atta Wrap consisted of red kidney beans, avocado, garlic paste and mixed greens was incredibly crisp and flavourful. The Green Goddess (avocado, bananas and a mix of other berries), off their smoothie list, was also incredible.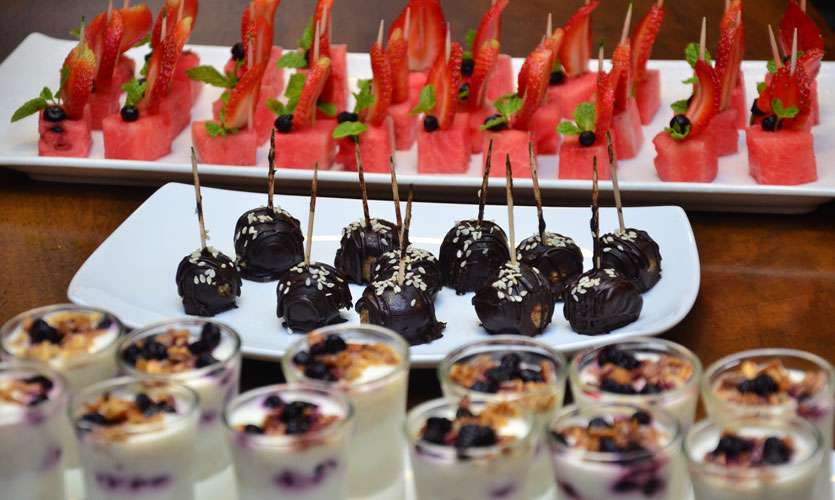 The new outlet is a joint venture with Entrepreneur and Hotelier Sandesh Sharma. We caught up with Duaine Peiris, the owner of the Calorie Counter franchise, for a quick chat: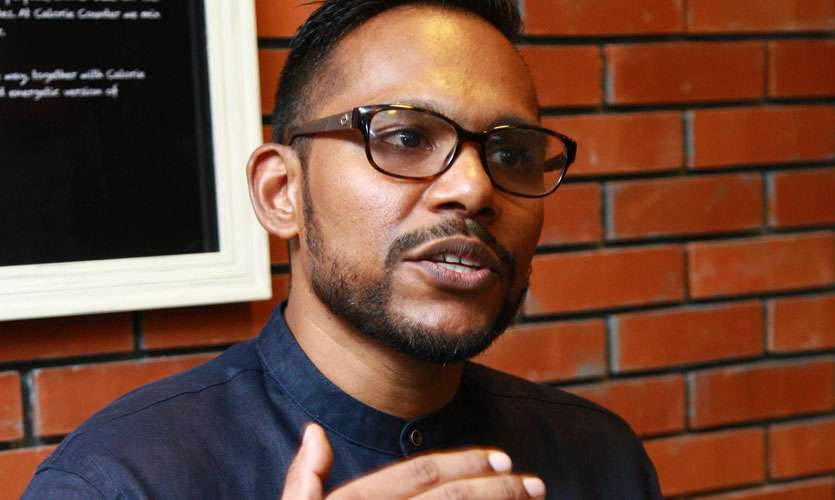 What inspired you to start Calorie Counter?
About 5 years ago I was about 135kgs. I used to play rugby and cricket in school but when I started working, I got into junk food and partying and I became 135kgs. 5 years later, I had a 46 waist size and was about to hit 30. I figured that if I don't change my lifestyle I'm going to fall into trouble with a lot of ailments. That really hit me because in my family there were a lot of diabetes and pressure patients so I took the first step of going to a gym again and started working out. One year down the line I was seeing only minimal changes. So I started researching things and realized that food place a major role in your change of lifestyle. When I figured that out, I was looking out to get healthy nutritious food. I couldn't find any place in Sri Lanka that could provide me with complete nutritional food. If I go to a restaurant, brown bread would be the only thing that is healthy. So I thought I'd just have to go back to my kitchen and make my own food. When I changed my food and eating patterns I saw tremendous changes both physically and mentally. I threw out four suitcases of clothes and changed my lifestyle completely. Two years after, I was about 45kgs less. That was my first inspiration. When I came out of that I was so inspired and I thought I should give it to the nation and have a wholesome food outlet where it's nutritious as well as tasty. There's this notion that healthy food can't be tasty, but we prove everyone wrong by making healthy food tasty. That's how Calorie Counter first came about.

What do you hope to achieve by establishing multiple outlets in Colombo? Are you looking to start a trend of conscious, healthy eating?
I believe the entire world now is becoming health conscious. It's not about shape or size anymore. It's about becoming a healthier individual. I believe when you're trying to become a healthy individual, the access to good food is very minimal. We also don't have the time. Everyone wants a quick bite on their way home. No one has that extra time to prepare a healthy meal because it's a lot of work. You have to find the right ingredients. So I believe we need to make it more accessible. The entire world is going in that direction and I see a big change. We have been in the market in the last three years and we only see this industry grow. We want to create a wholly Sri Lankan brand and put it out into the world. We have mastered our product line, we have mastered our systems so we can replicate it everywhere. So I guess, we are ready to conquer the world.
Younger people tend to believe that healthy eating is a concern for when you get older. How would you explain the importance of why it's important to start healthy eating patterns and being conscious of what you put into your body from a young age?
When you go overseas, you see sporting teams start nutrition programmes for kids as early as the under 11 age group. When they come to the 'first 15' level of that sport, they are already so powerful, our teams find it difficult to compete with these guys. Nutrition plays a major role. So when some asks me what my target market is, I always say, I toddler who can start eating to a person at the end of their life because there is no time to start eating healthily nor is there a time to stop eating healthily.
What's next on the Calorie Counter agenda?
Calorie Counter has so far gone as a 'restaurant' but we are also working on a product line where we can go into the mass market. We are also looking at a holistic health outfit, almost like a resort, where someone can come replenish their mind, body, and soul. It's not only about food. The mind has to be right, the nutrition has to be right and you also need the correct information. You need to change your mindset in order to become a healthier person. So change in mindset, change in lifestyle and change in food will make you a healthier person.
Photos by Damith Wickramasinghe