The newest entrant to Colombo's rooftop bar scene, Botanik by Cantaloupe & Co hopes to firmly root itself as a hotspot amongst the city dwellers and promises to open doors to a new lifestyle.
Situated on the topmost floor of the Fairway Colombo building in Hospital Street, the space exudes a welcoming ambience accentuated by a combination of rustic chic and cozy du jour elements, and comprises three spaces - the main restaurant, the terrace and the verandah, each with its own defining features. Adorning the wall in the main restaurant area are intricately painted local flora and fauna in keeping with the theme, while the 34 feet long bar stands out in the balcony.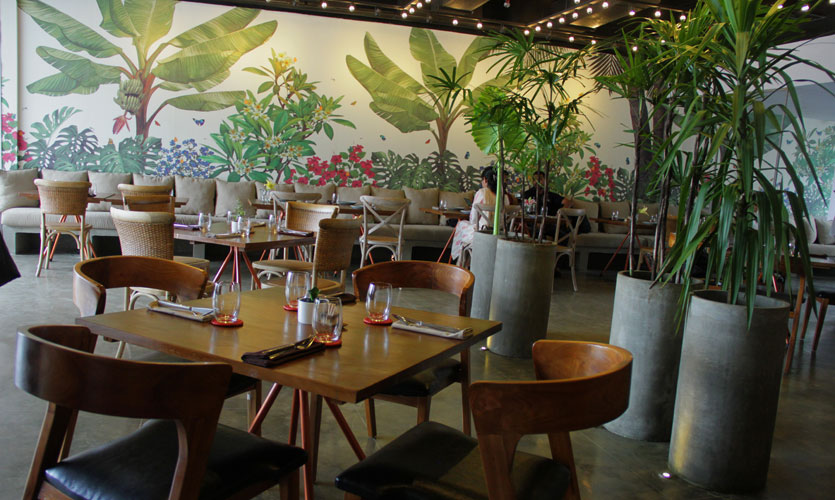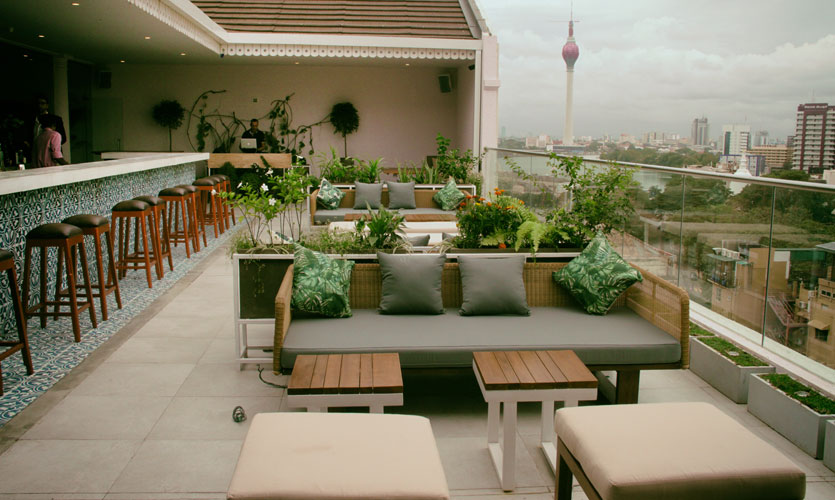 Addressing the gathering at the soft opening of Botanik, Nadeem Rajabdeen, Director of Cantaloupe & Co, revealed that Botanik
"was conceptualised about 8 months ago. It's something that took a lot of time and planning and attention to detail. As you know, there's never really a good time to open and that's why we had this soft opening".
Elaborating further, he added
"We also had the luck of meeting two other very important individuals during this entire process. One is our partner chef Rishi Naleendra who has a restaurant in Singapore - Cheek By Jowl. So when we reached out to him about conceptualisation and what we wanted for this space, we found a perfect fit. We also have our group F&B manager from France who is also a very important part of this equation."
The menu for Botanik was curated and painstakingly put together by Michelin starred chef Rishi Naleendra who strayed from his comfort zone and from the fare served at his own restaurant back in Singapore in order to provide a unique gastronomic experience. Chef Rishi aims to celebrate locally sourced ingredients via his menu which he claims will change seasonally to accommodate and allow for experimentation of new items for the menu. Incorporating his vast knowledge and experience to put together the beverage menu is F&B manager Mathieu Delin from France, who is also behind the overall ambience of the venue.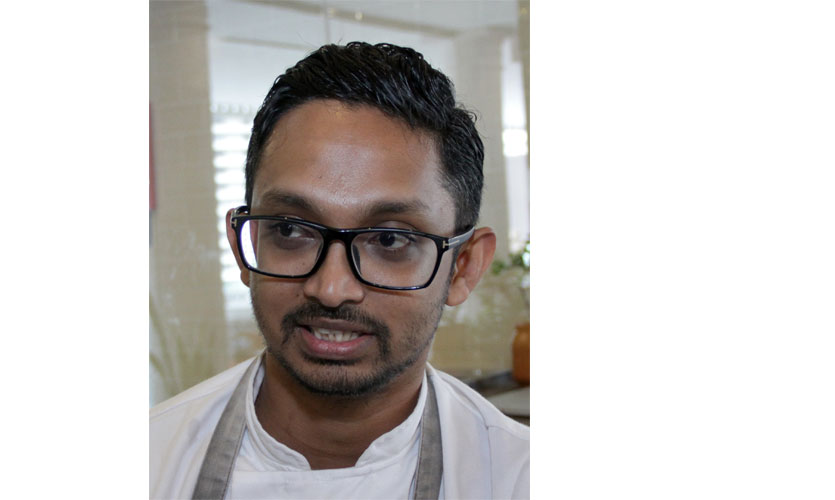 Chef Rishi Naleendra
Attendees at the soft opening were given the opportunity to sample items off their menu. First in the lineup was fresh Oyster. Eaten raw, it is certainly not likely to be everyone's cup of tea. Nevertheless, the plump and juicy Oyster was served in its shell with lime on the side as an accoutrement, and while the taste of oyster tends to be rather subjective, we thought it tasted fresh and briny.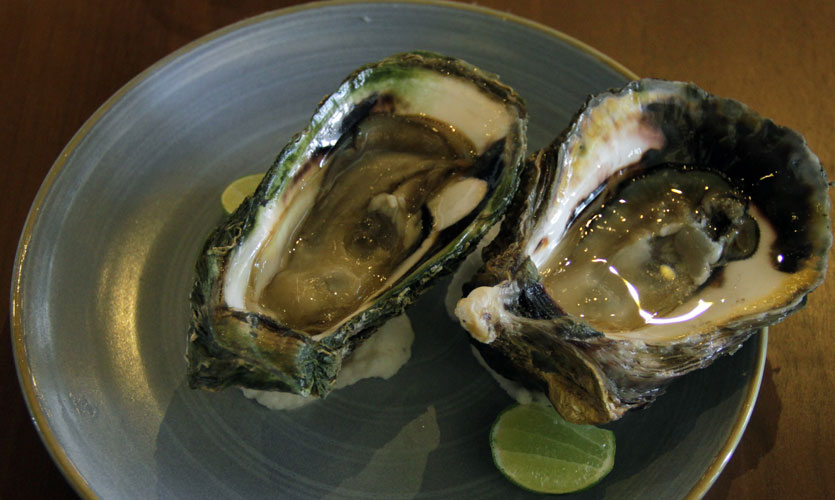 The Salad Nicoise came next; a mix of Yellow fin tuna, olives and quail egg. The hint of spice added the element of flavour into the texturally numbed down salad. Sri Lankan Buffalo Mozzarella with basil and drizzled with pepper was another appetizer that won us over with its simple yet nuanced implementation. The last appetizer we tried was the Poached Chicken Salad with son-in-law egg, green nam jim and pomello. The Thai influenced egg (which actually has a very interesting backstory) was perched atop the salad which was infused with a fresh minty and citrusy flavour that we loved.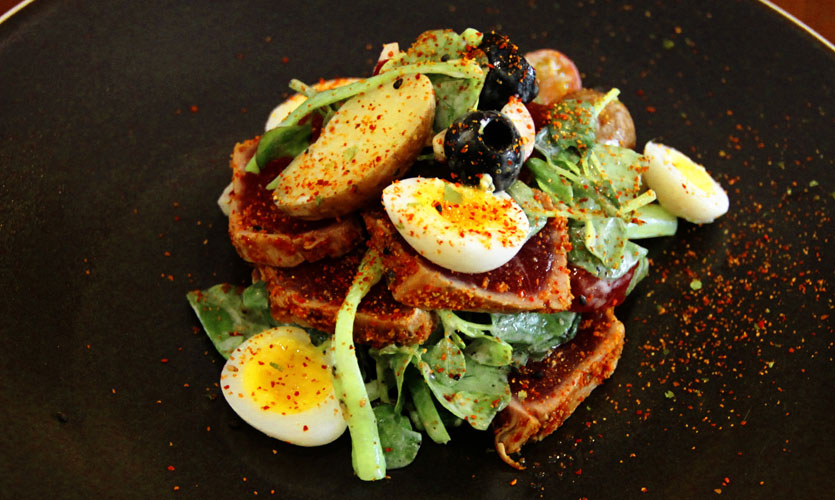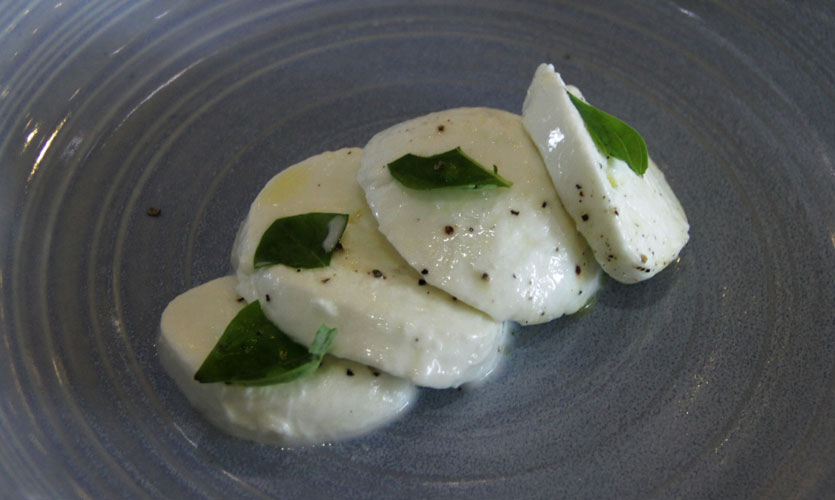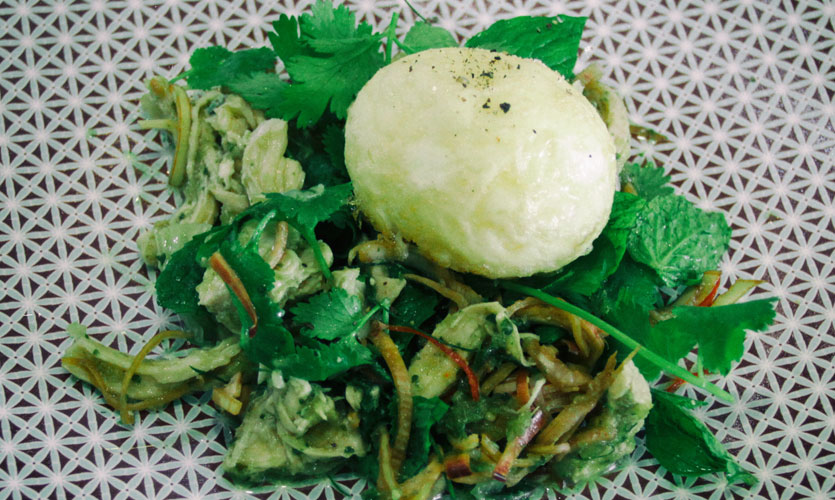 We also sampled 3 out of the 5 mains available at Botanik. Leading the way was the Roasted Mahi Mahi with bonito butter, asparagus and caramelised onion. Easily the best item on their menu, the Mahi Mahi was bursting with flavour and the bonito butter and caramelised onions complemented the dish perfectly. A close second was the melt-in-the-mouth goodness that was Braised Lamb Shoulder with roasted carrots, watercress and mint jus and carrot puree. Each element shone in this dish while also helping to tie in the dish. The Ricotta Tortellini with butternut squash, pumpkin seeds and sage was their vegetarian offering. The dish was simple in its execution but won us over with its taste. The roasted pumpkin seeds with a flavour somewhat akin to roasted peanuts added not only a much needed textural vibrancy, but also elevated the dish and gave it that little something needed to make it a well rounded one.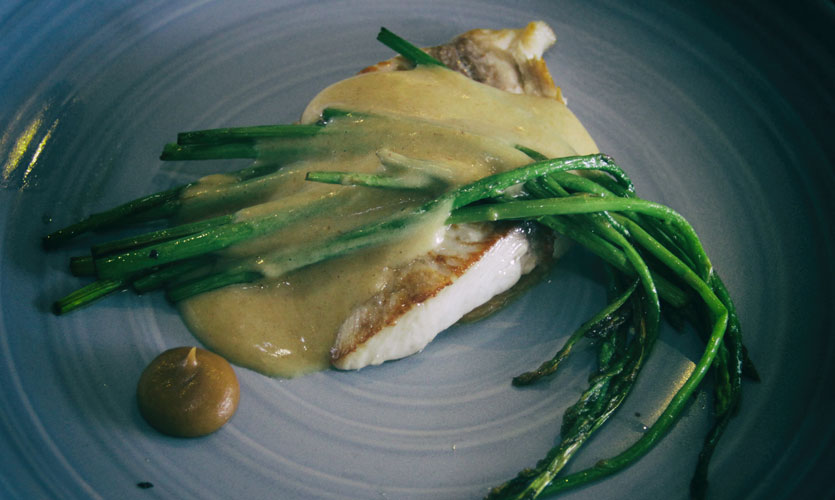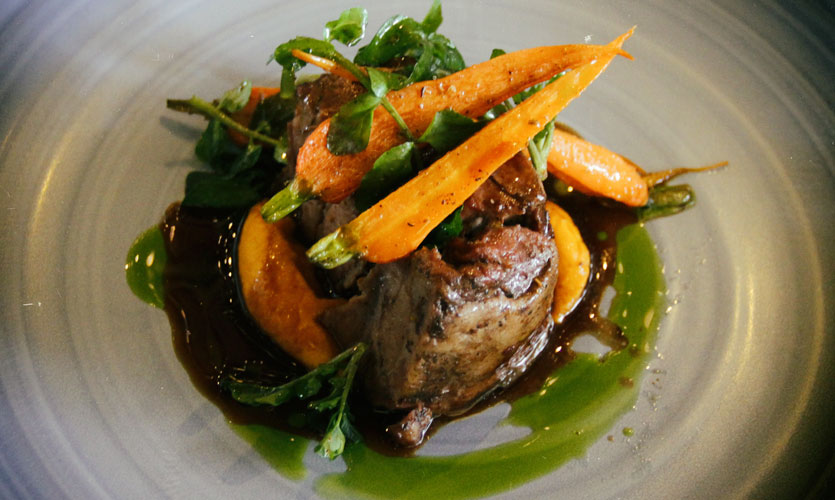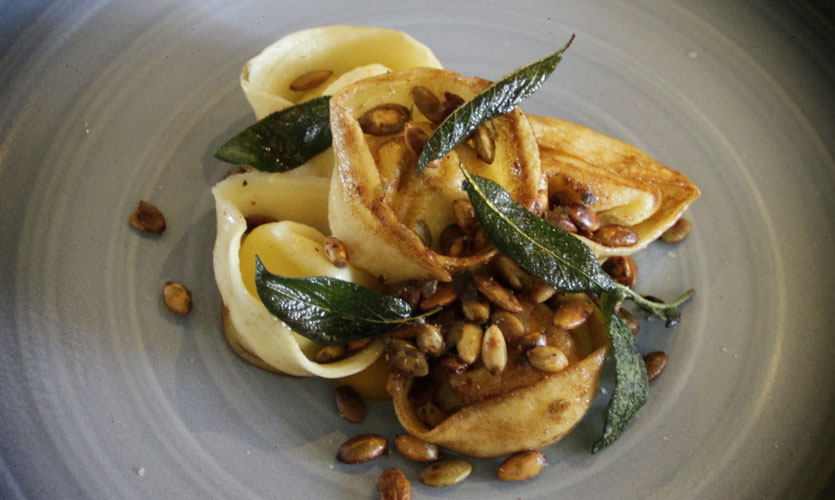 Their dessert menu comprised a limited variety that includes Botanik Tiramisu, Buffalo Curd Parfait with salted kitul caramel and toasted cashews and Coconut Panna Cotta. The Buffalo curd parfait was the stand-out, while the panna cotta exuded island vibes thanks the coconut component.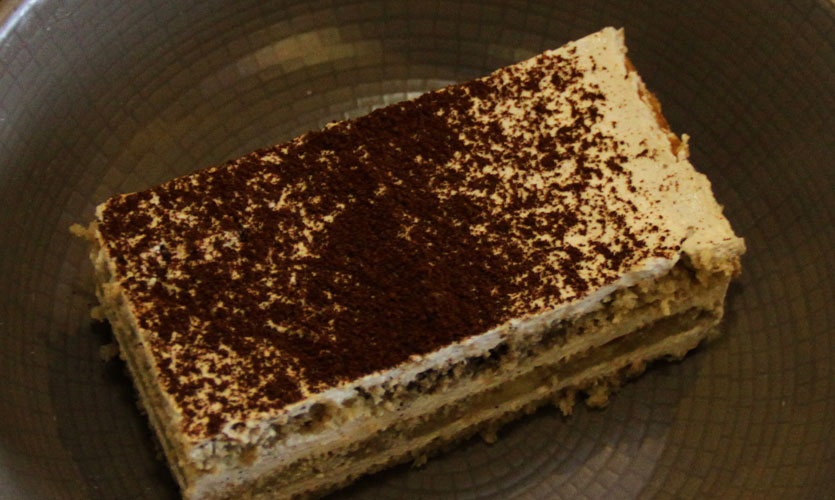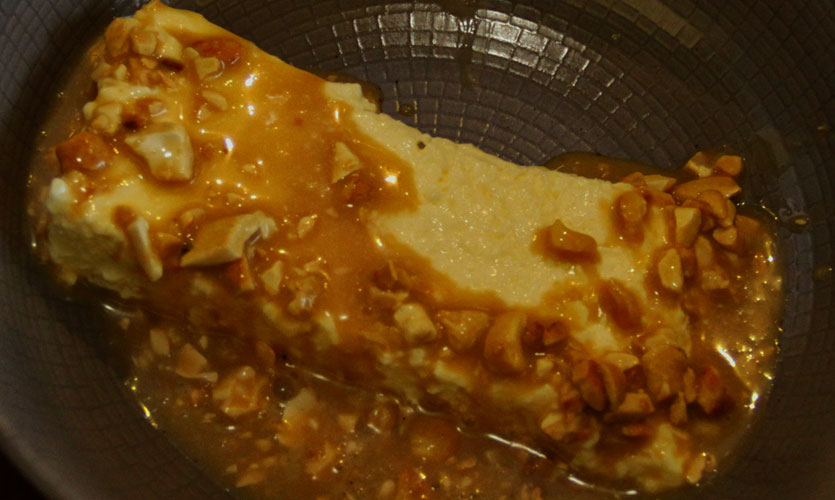 Backed by the expertise of Michelin starred Chef Rishi at the helm who puts a spin on locally sourced ingredients and works his magic to create bistro fare that will tease and tantalise your taste-buds and a beverage menu put together by Frenchman Mathieu Delin, Botanik aspires to provide a well rounded experience for its patrons.
Botanik Bistro & Bar is situated at No 7, Hospital Street, Colombo 1. For more information call 011 7221977 or visit their website www.botanik.lk

Pics Pradeep Dilrukshana