Located within the Kingsbury hotel, Yue Chuan is a definite recommendation, as it's a great place to experience the grandeur of Chinese cuisine.
It is the perfect place to gorge yourself with food for a considerable price and it's designed to cater to any sort of crowd, from business lunches to casual dinings. The restaurant features a menu that caters to both authentic Chinese food lovers, as well as to those Chinese food lovers, who are still true Lankans at heart, and so prefer a twist of local flavors to enhance their culinary experience (I myself being amongst them).
The Ambience
The restaurant itself is quite spacious and comfortable, with a formal seating arrangement and dim lighting that's easy on the eyes. They could improve a bit more in giving out that Chinese feel, however the Chinese oriental music playing in the background is calming and relaxing to hear while enjoying the food. The place seemed to be quite popular amongst the tourists.
Drinks
There is an extensive drinks menu that ranges from cocktails and mocktails to fruit juices, shakes and coffee. We tried out "The King Coconut Refresher", which was a lovely combination of King coconut water, fresh mint leaves and watermelon juice and is absolutely refreshing - especially after being out in Colombo's 30C weather.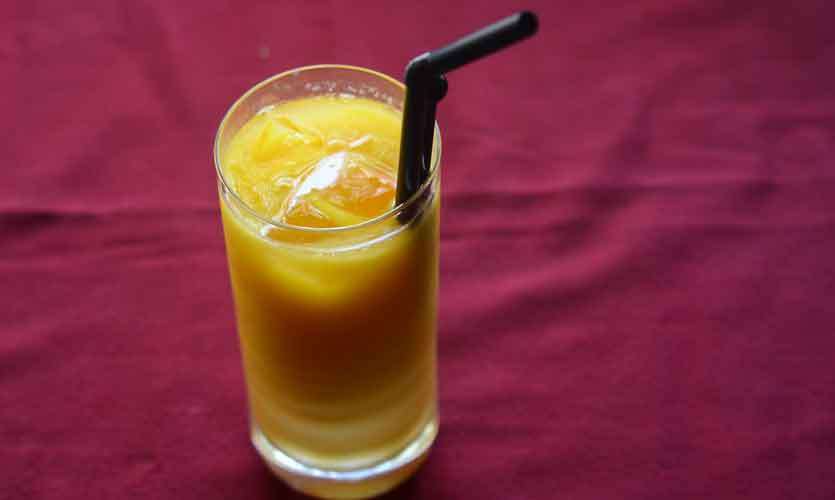 The "Choco Frappe" was also quite good in terms of taste, although I felt that they could have added more quantity. You can also try out the "Tamarind Cooler" "Blossom Breeze" or the "Kiwi and Green Apple mock Margarita" if you're in the mood for mocktails or choose classic cocktails like the "Bloody Mary" or the "Long island iced tea".
Food
As expected of the Kingsbury Hotel, the food was of exceptional quality and tasted divine. As mentioned earlier, the restaurant has two separate menus. One consists of a Cantonese & Szechuan cuisine, while the other is a fusion of Chinese and Sri Lankan. A true fan of any fusion of Sri Lankan flavour, it wasn't even a choice for me!

For Starters, we had "Deep Fried Crab Claws" and "Roasted pork with Honey". The crab claws were quite flavoursome, especially when dipped in the chilli sauce that came with it.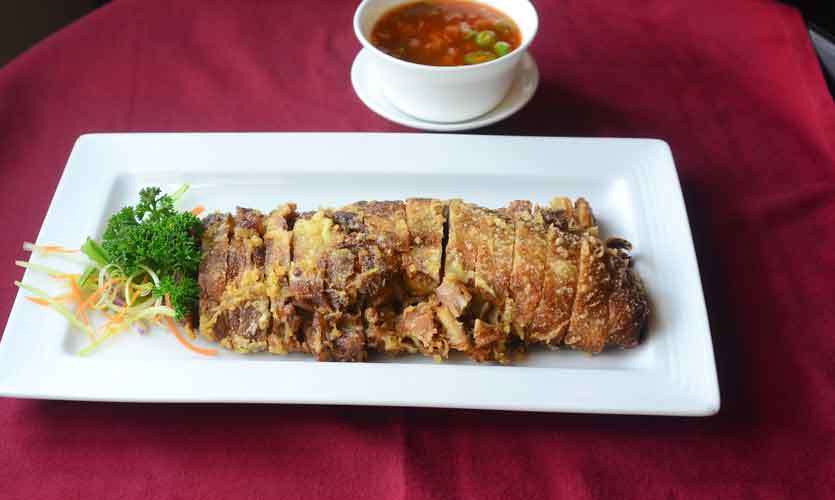 The honeyed Pork, which came with a decent amount of thinly sliced pork laid on a bed of lettuce, was absolutely marvellous. The honey sauce is what made the dish an absolute winner, in my opinion. It's a definite must have if you ever visit Yue Chuan.
For Mains, we opted for a Vegetable and Egg Fried Rice coupled with our choosing of vegetables and meat, which included Bok Choy with black mushroom and oyster sauce,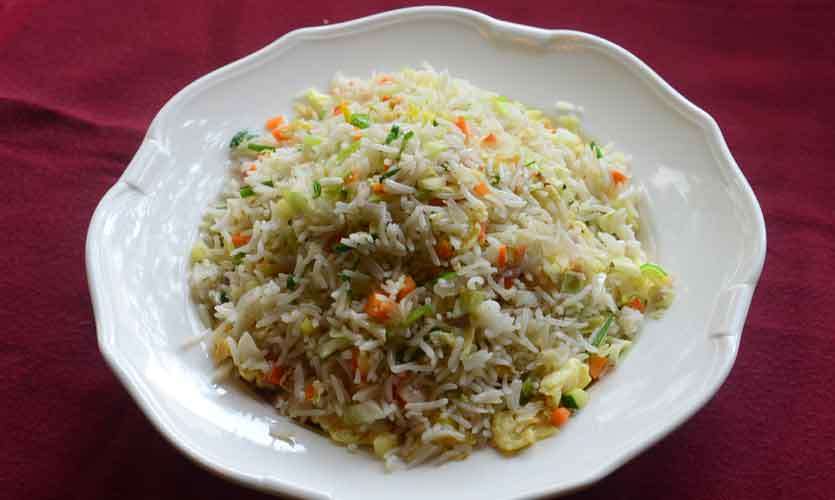 Sizzling beef with black bean sauce, Hot buttered cuttlefish, Sweet and sour chicken with pineapples and a Boneless crispy half duck with sweet chilli and Szecguan pepper. Don't let my small selection of food fool you, because the menu is quite extensive and has a variety of fish and meat dishes along with Chinese classics like tofu and dumplings as well.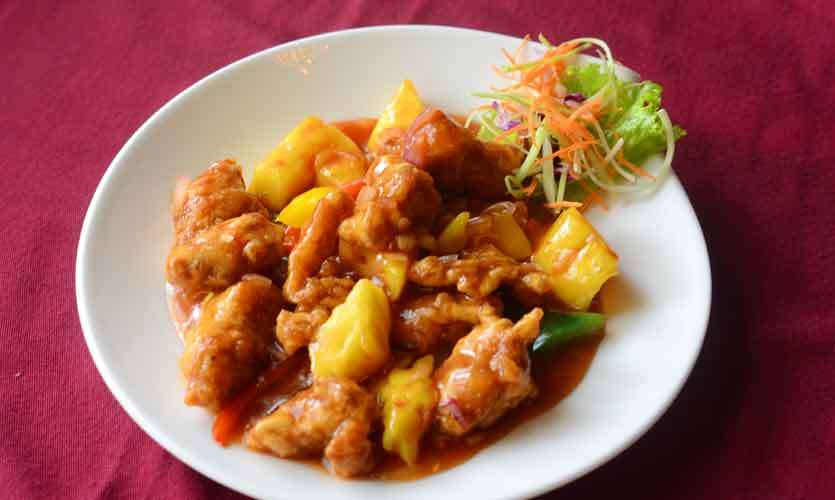 The hot butter Cuttlefish was the perfect mix of spicy and crunchy, and was simply phenomenal. The Vegetable and Egg Fried rice was certainly a dish in itself, and was complemented perfectly by the Bok Choy with Mushrooms. The sizzled beef was certainly sizzling as it was brought in, and looked quite spicy and flavoursome. However, I felt that the beef itself tasted slightly bland and could have had more flavour and spice added to it. The black bean sauce did not do much to complement. On the other hand, the duck was absolutely fabulous and simply just fell apart as I bit into it, and along with the sweet chilli and pepper sauce, it was the perfect fusion. My favourite dish was the sweet and sour chicken with pineapples. The chicken itself had been cooked well and the sauce made it unbelievably tasty, while the addition of pineapples made it the perfect match made in culinary heaven.
The portions of food are fairly reasonable, as 3 of us managed to have a decent fill.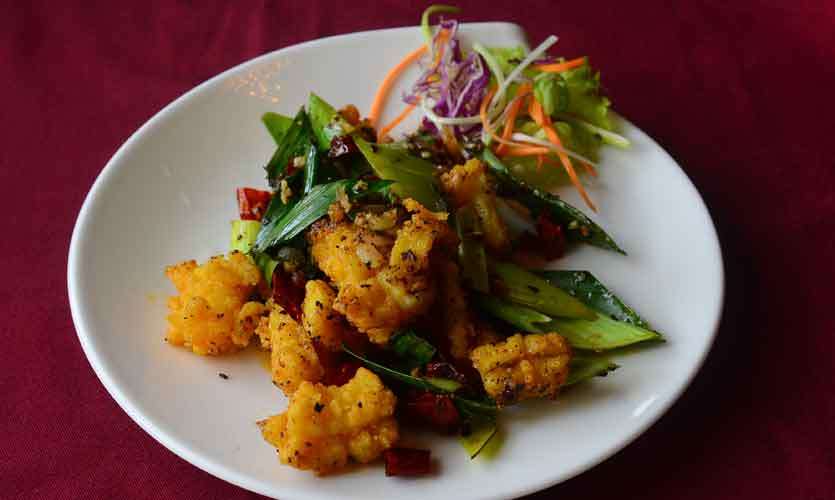 As is tradition with any restaurant at the Kingsbury the desserts did not fail to deliver outstanding quality and mouthwatering taste. By this point we were quite stuffed and opted to have just two desserts. First we tried the Deep fried ice cream in strawberry sauce. Although it didn't look like much the taste was out of this world! You get 2 scoops of ice cream fried in a light batter to give you a lovely crunch. The strawberry sauce complemented quite nicely as well.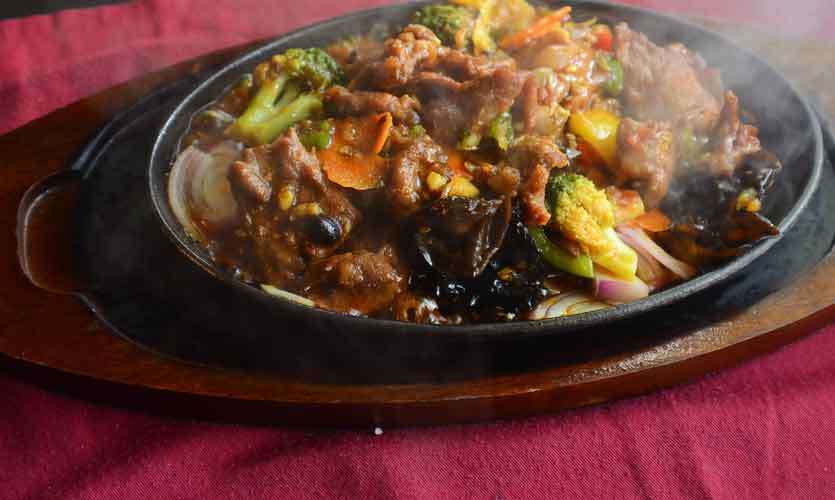 We also had a chocolate lava cake with ice cream which was also quite nice. The cake itself was very soft and the liquid chocolate was not overflowing but had just the right amount. The ice cream as always was a lively addition.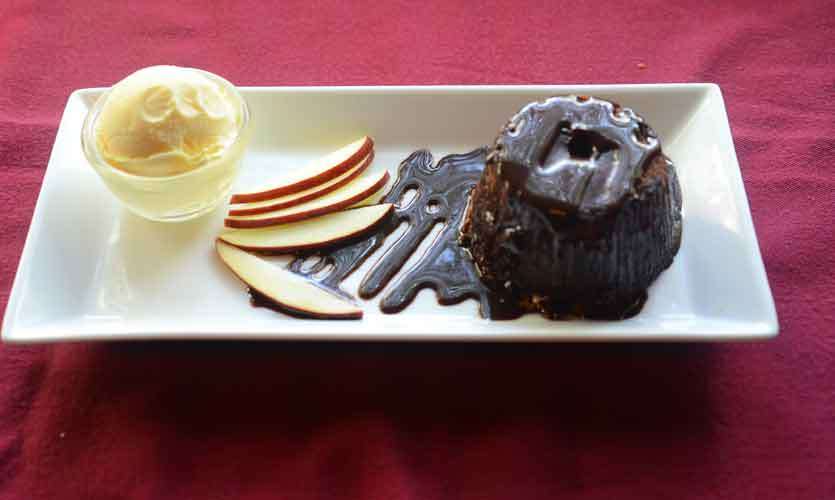 All in all, Yue Chuan is a great place to enjoy a good quality meal prepared by authentic chinese chefs whose objective is to provide you with an exceptional culinary experience.
Pics by: Waruna Wanniarachchi