Another remarkable restaurant at the Kingsbury Hotel is "The Grill", and as the name suggests, they offer an array of mouthwatering grilled seafood and meat dishes. Presenting quite an extensive menu, these gourmet grills will offer you an absolute feast for your taste buds.
Ambience
Surrounded by floor to ceiling glass panels, which would have given way to an amazing view had it not been obscured by the constructions at Galle Face, "The Grill" is a cozy and romantic restaurant that would be ideal for an intimate dinner for two. However, I would recommend that you go there during the evening or the night, as it might get quite sunny during lunch time. That being said, the ambience is very inviting and the staff are extremely efficient and they make sure you are satisfied throughout the course of your meal.
Food
"The Grill" provides quite a vast array of options to choose from. The appetizers include favourites such as the Special Caesar Salad, the Traditional simple Nicoise Salad, and the tempura prawns, Lobster and mussels cocktail just to name a few. I tried out the special Caesar Salad which consisted of Lettuce, Croutons, Chicken, olive oil and seasoning. It was a huge portion served in quite a big bowl and it tasted marvelous. All the flavours blended together really well and it was very filling. We also opted to have Fried Chicken, Risotto, Cheese and Chilli Fritters. It was served with a cheese sauce and a spicy red sauce. I particularly loved the chilli fritters, which were stuffed and battered capsicum. It tasted so amazing and the spicy red sauce complemented it really well.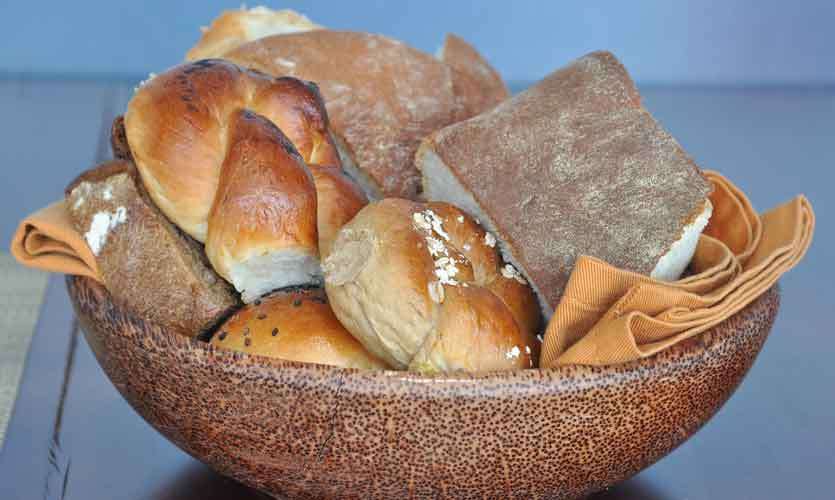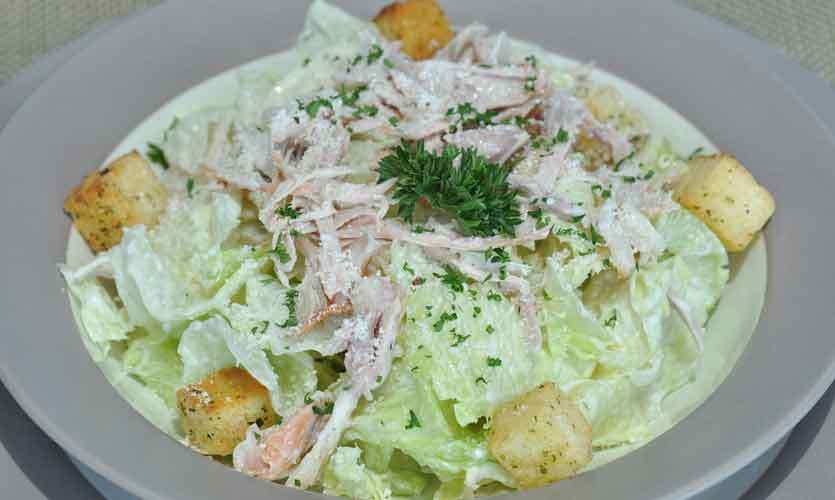 The mains also offer an extensive menu, ranging from pork, beef and chicken to seafood option like salmon and prawns. We opted to have the USA Beef Ribs, The Lobster and crab Thermidor and Ribeye Steak. The beef ribs were done to perfection and tasted absolutely gorgeous. It was served with mashed potatoes and boiled vegetables which complemented it quite well. But the beef itself was full of flavour and when paired with the mint sauce that was provided, it was simply a mouthwatering delight. The Lobster and crab tempura, which was a steamed in crab shell served with steamed rice and roasted potatoes, was an excellent dish as well. It was so good that by the time I was done the plate had been wiped clean. The very fast moving delicacy, the Rib Eye Steak, was an explosion of flavour. Served with mashed potatoes grilled vegetables and a mushroom and pepper sauce, this was simply bursting with flavour and I savoured every moment of eating it! The presentation was also eye catching and makes your mouth water just by looking at it.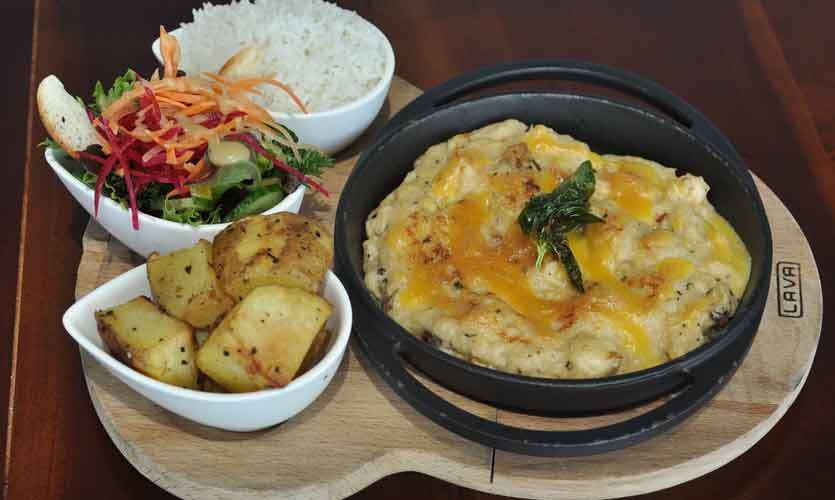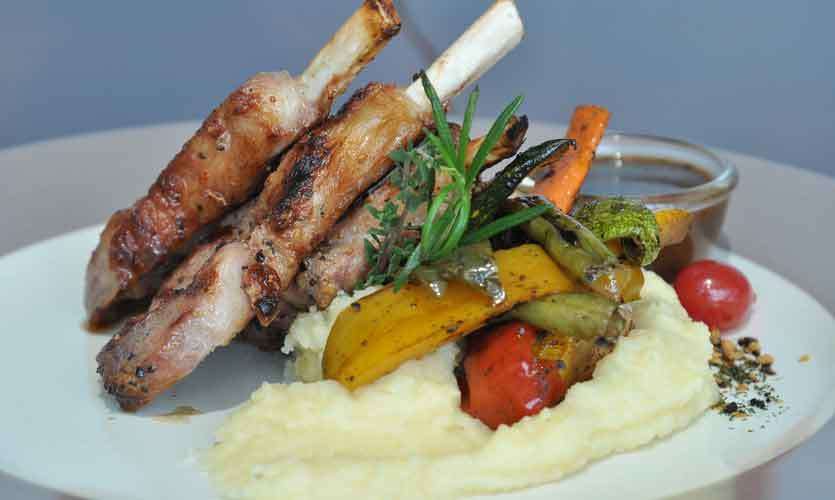 There also offer a range of soups, burgers, and pasta, as well as duck, salmon and prawns along with other seafood dishes, for those who prefer this option. This is a magnificent restaurant, almost like a hidden gem, and one I would highly recommend trying out.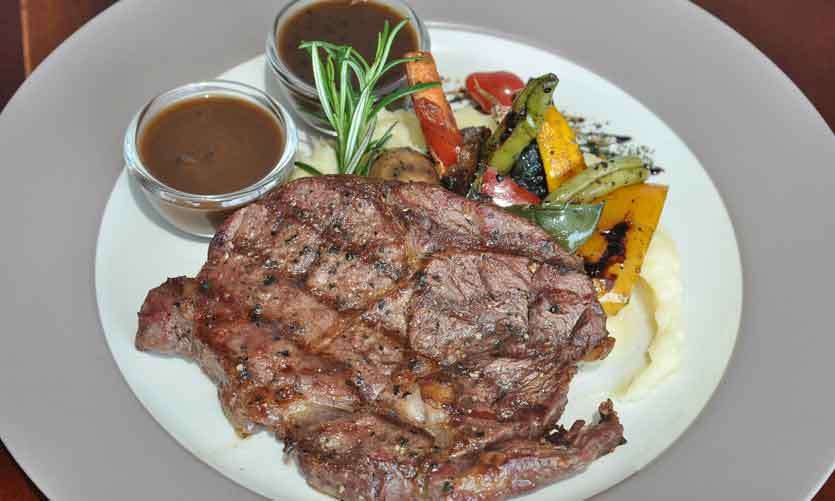 Desserts
Since I'm a huge chocolate fan and always opt for the chocolate based desserts, I decided to make a change this time and go for something else. I opted for the Warm pear and Ginger pudding, and I can honestly say I don't regret making this transition. The ginger pudding which was Topped with caramel honey sauce and fresh strawberries was a perfect combination and each bite tasted absolutely amazing. We also tasted the Dolly's Bramble Custard fruit trifle, which was also a lovely dessert.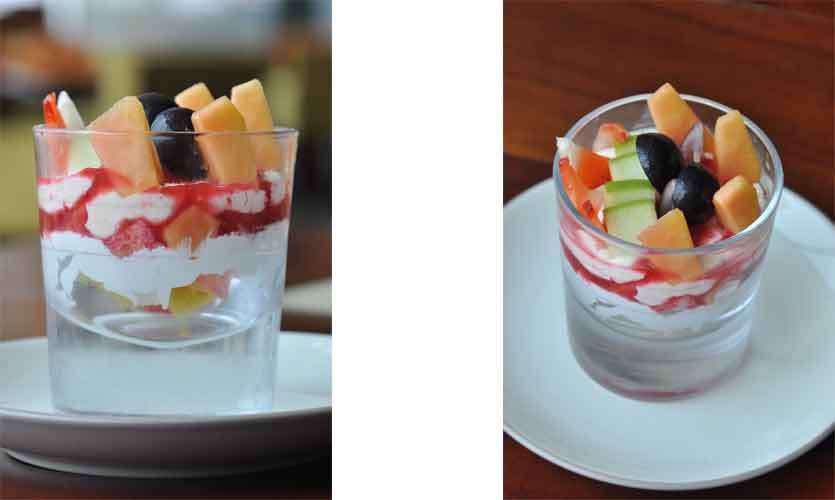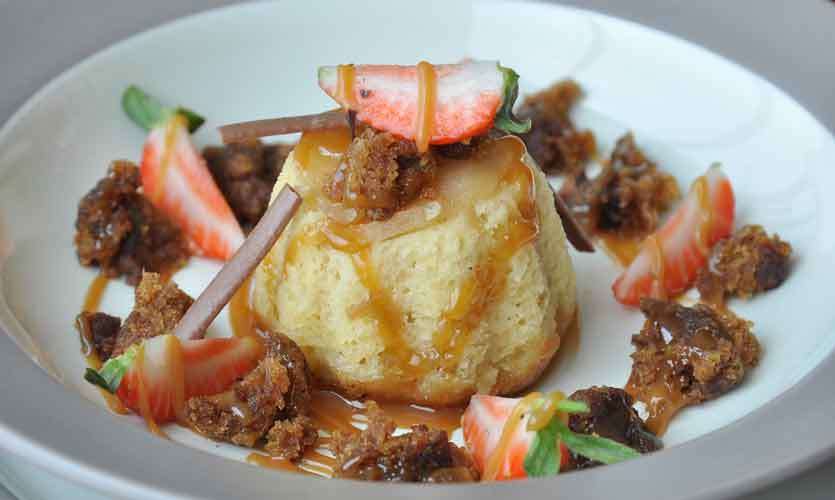 Whatever your craving may be, "The Grill" is one of the best places to go satisfy them. With great food, amazing drinks, including lovely exotic wines that complement the food, and superb service, this is certainly a wonderful place to go to with someone you want to impress.

Pics by Nisal Baduge