When it comes to traditional cuisine, Jaffna stands out as a popular destination that has its own unique range of different specialties. While on our visit to Jaffna we discovered how to prepare a few of these varieties.
Pongal Rice
Pongal or Pongal rice as the name suggests is a popular meal prepared during religious celebrations such as Thai Pongal and the Sinhala and Hindu New Year.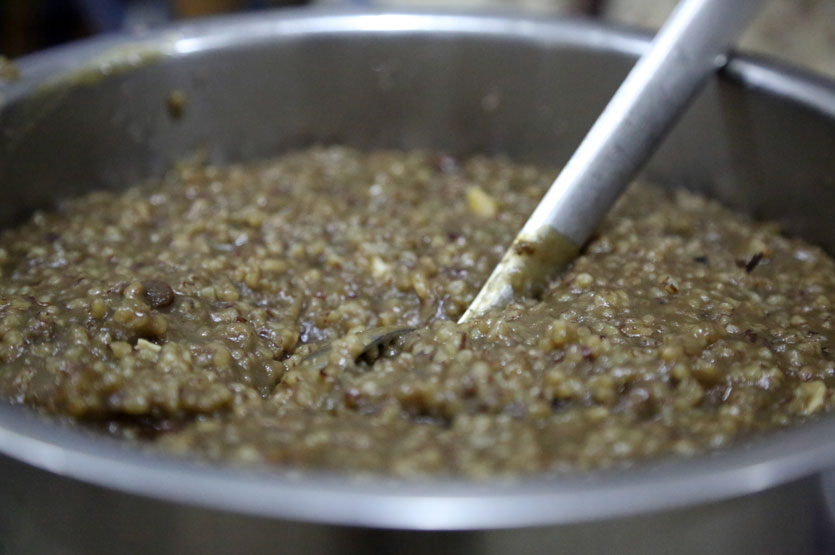 Ingredients
Red rice
Coconut milk
Jaggery
Cashew nuts
Raisins
Cardamom
Method
Boil the rice in water.
Add milk to the boiled rice and make a similar preparation like 'Kiribath'.
Once the rice is boiled add diluted jaggery.
After some time add cashew nuts, raisins and cardamom to this preparation and let it heat for a while and then serve.
Odiyal Pittu
Odiyal or Palmyrah is a yam which grows in Jaffna and many varieties of food are prepared from it. Odiyal pittu is one of them.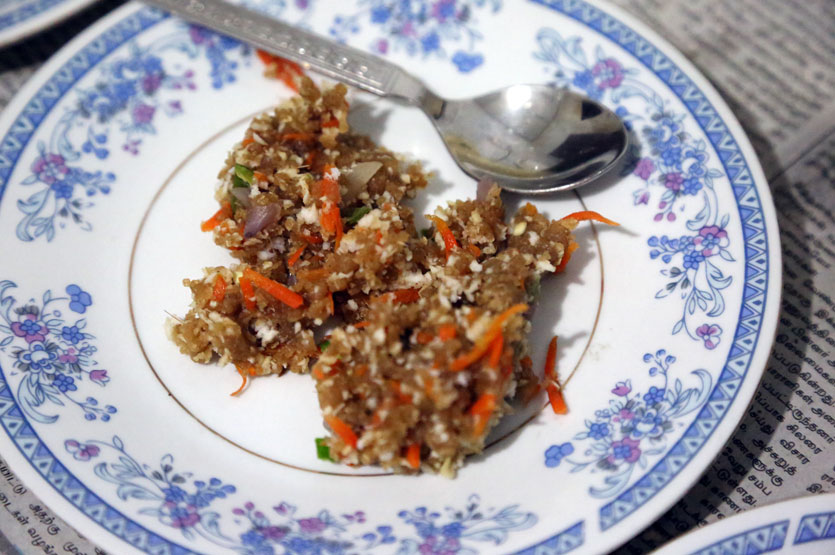 Ingredients
1/2 cup odiyal flour
Ash plantain
A handful of Jackfruit seeds, chopped and boiled
Spinach
2 or 3 small onions
1 or 2 green chillies
A small piece of carrot
Chopped mango, 1 or 2 tbsp
Salt and pepper, to taste
Method
Mix the odiyal flour with a little water and make the raw pittu.
Add a little salt and all the chopped vegetables to the flour and mix well.
Steam the pittu.
Once the steaming is finished, just sprinkle with pepper when you remove the pittu from heat.
Serve warm.
---
VIDEO & PHOTOGRAPHS by Zeeshan Akram Jabeer