Marine Drive has become a hub for foodtrucks! I personally love this concept and love that Sri Lanka has finally caught on to it. Food trucks are an easy, low cost and novel way of serving food. Due to the minimal overheads the food is relatively cheap. Shawarmaz is one of these amazing food trucks to hit our streets. The idea was inspired from Dubai and therefore the owner wanted to make his food as authentic as possible.
The Ambience
Rating - **
This is no romantic spot and neither is it fine dining.However it's a great atmosphere to come in a pickup truck or any car and just park on the side with friends or family and enjoy a relaxed chilled out evening.

The Food
Rating - ***
Shawarmaz has only 3 types of shawarma's and all three are either chicken, beef, mixed or veg. According to the owner they don't want to have an extensive menu and slack off on the quality of their products, which I thought was a very smart move. We had only two of the three as the third was out of stock.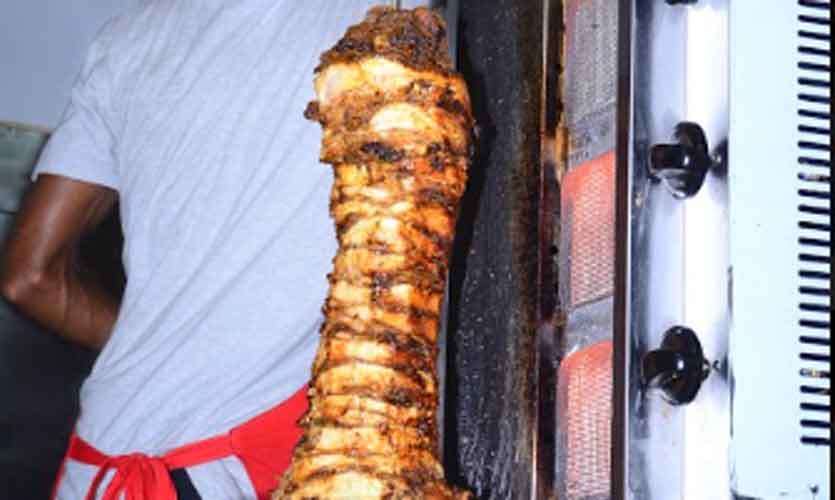 To start I had the Arabic style beef (Rs.650). Off the bat I must mention the beef was tender and juicy, not tough. The in-house secret cream sauce was a great complement to the spice. I loved the fact that it wasn't loaded with vegetables but was actually sautéed onions, capsicums and bell peppers which gave a hint of sweetness. The roti however was a bit too dry.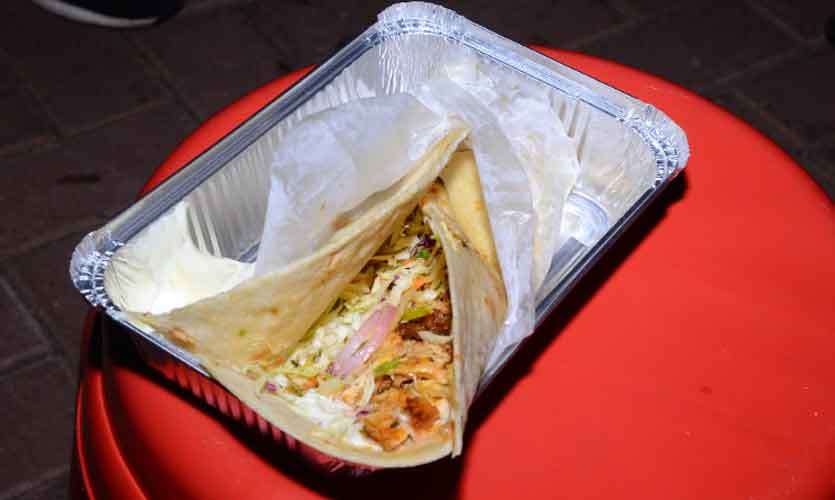 The Dubai Style Chicken (Rs.480), was nice. I wouldn't say I was over the moon about it but it had good flavours. The smoky, grilled, charred flavor from the chicken complemented the sauces well. It had a good portion of chicken and for the price was fully worth it! Most of the ingredients are imported and the owner says they don't use mayonnaise which is a cheaper substitute, but instead make their own sauces.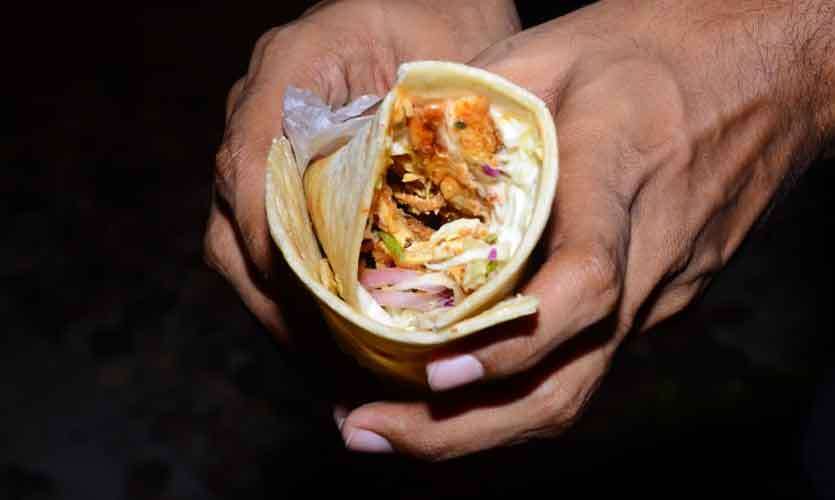 Service:
Rating - ****
The service was great. Well of course there's no waiter service, but the staff are very friendly and the food came pretty fast.
I enjoyed the meal, although I'm not a big fan of shawarmas. I was pretty full at the end of it.

Would We Go Again?
Absoutely, I think it was a decent meal for a reasonable price. I'm not a shawarma fan but to be honest these very pretty good.

Recommendations
The Arabic Style beef was a hit for me and also ask them forextra secret sauce!

Author – Aaron Bulathsinghala
Photographer – Waruna Wanniarchchi