Off the Hook Seafood Restaurant since its inception is well known for dishing out a variety of scrumptious seafood. However every Wednesday night the restaurant offers its customers a mouthwatering array of Sri Lankan dishes from crispy vadai to string hoppers, rottis and kottu.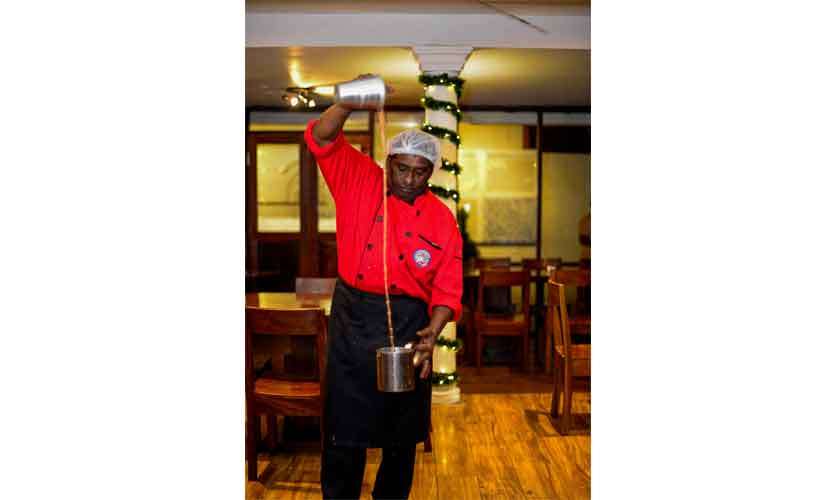 Ambience
The restaurant has always had a causal air about it. You are free to make a mess as you dig into the finger licking curries and sip on their hot Yaara Tea.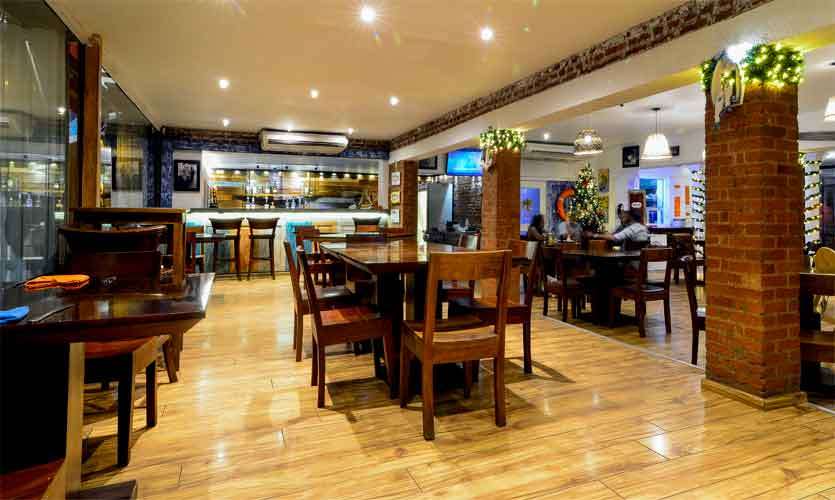 Food
Drinks – 4 stars
You can opt for any of the drinks on their menu but we recommend ending your meal with their milky Yaara Tea which is included in your meal on Wednesdays if you opt for the Sri Lankan menu.

Food – 4 stars
Starters
To start off dig into their Crispy Parippu Vadai, which is also part of your meal on the day, accompanied with a side of sambol.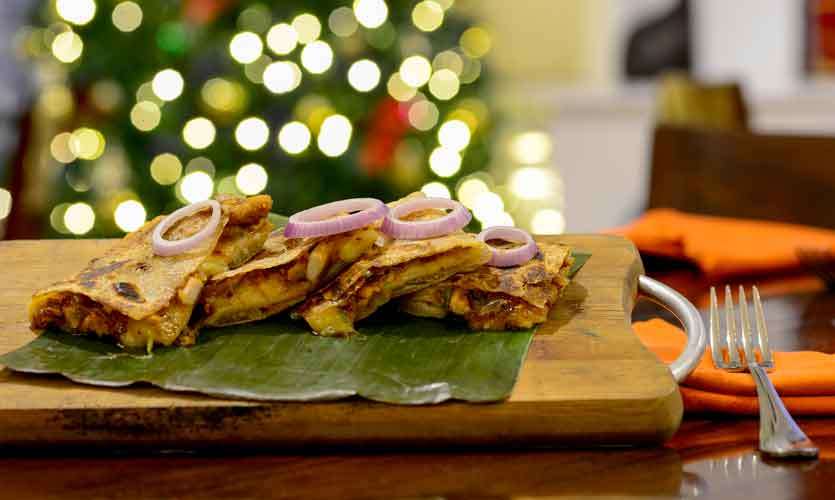 Main course
We nibbled on a number of options but without a doubt a must have is their Roast Chicken (Rs 550) served whole along with a mouth watering gravy and fresh, crunchy and slightly sour onion sambol.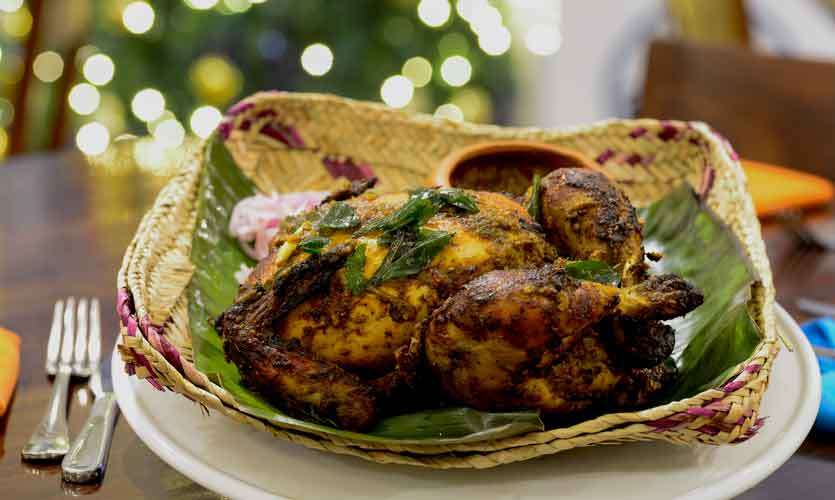 The Grilled Mullet (Rs 600) is also a must. The fish is grilled in a banana leaf and packed with flavour while both these would be ideal with a side of Plain Godamba Rotti (Rs 90).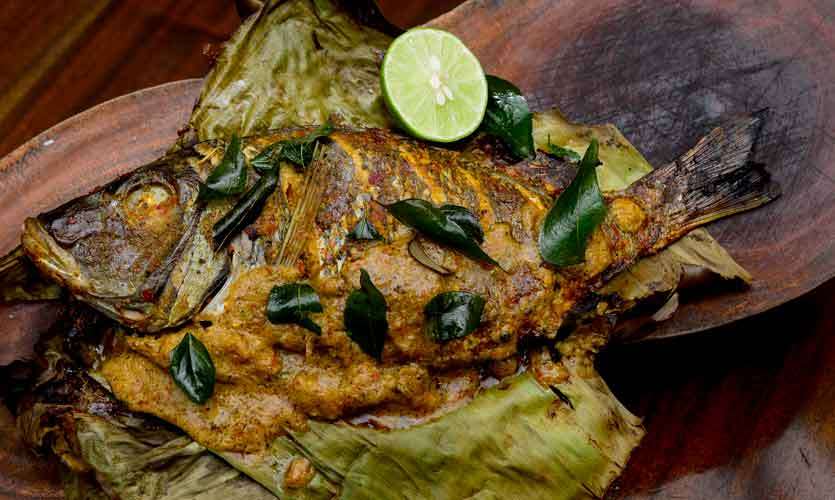 We also enjoyed their Chicken and Cheese Stuffed Godamba Rotti (Rs 350 each) and their Spicy Chicken Stuffed Godamba Rotti (Rs 350 each).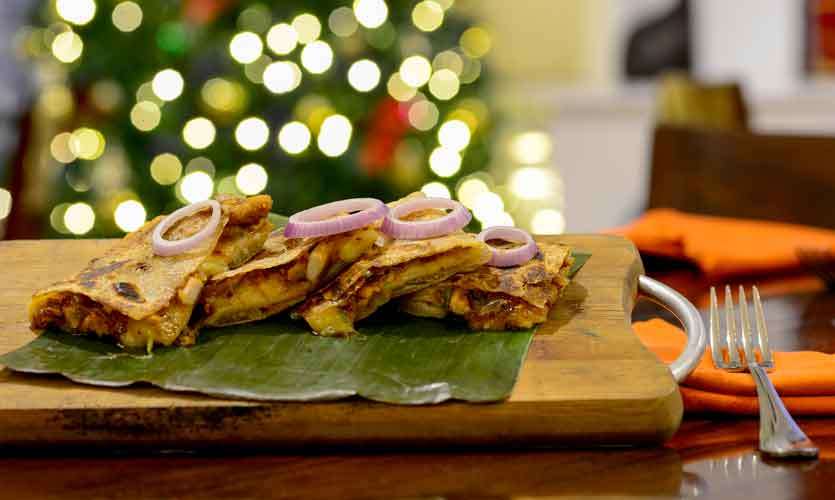 And if you are a kottu fan, do opt for the Seafood Kottu (Rs 600) and don't forget to load up on the delicious Prawn Red Curry (Rs 1,020) if you do.
There's also the option of sets that of the String Hopper Set (Rs 360), Pol Rotti Set (Rs 320) and Pittu Set (Rs 360) – so check the menu for these as they are a great value addition to your meal.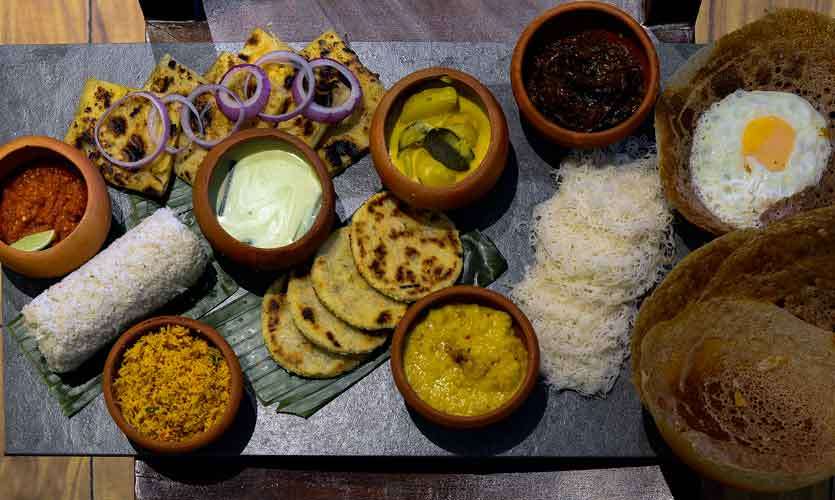 Dessert – 4 stars
For dessert, we recommend the milky and sweet Jaggery Hopper (Rs 180) without a doubt.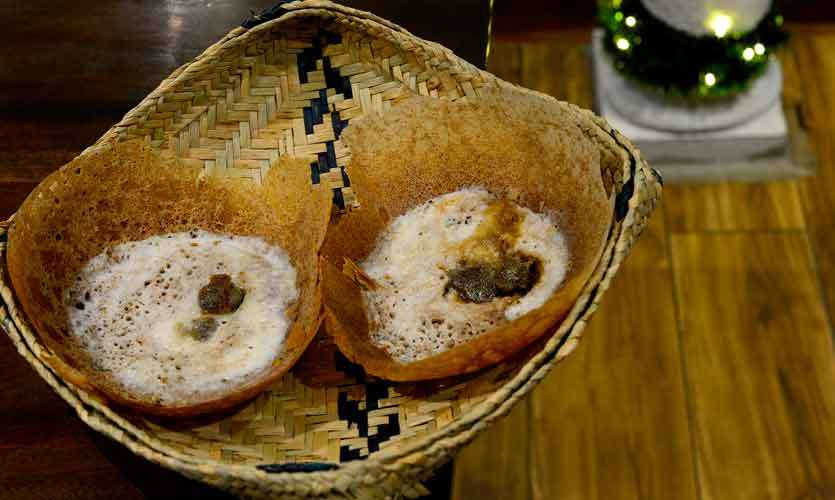 What we recommend: Roast Chicken, Spicy Chicken Stuffed Godamba Rotti and Jaggery Hopper
Service: 5 stars
Parking facilities: 3 stars
Toilets: 4 stars
Would we go again? Yes
Tips/notes by author – Prices are subject to 10% service charge and applicable government taxes
Pix by: Kanishke Ganewatte