I remember stumbling upon the Mizu menu at Ramada Colombo quite by accident a few years ago. It was so elusive, that not even a Google search yielded any results, and it really felt like a secret Japanese menu only available at any of Ramada's restaurants. Ramada relaunched Mizu recently, and introduced a revamped menu. I'm glad they did, considering that even back then, their sushi was quite delicious and this time around, they've certainly upped the ante.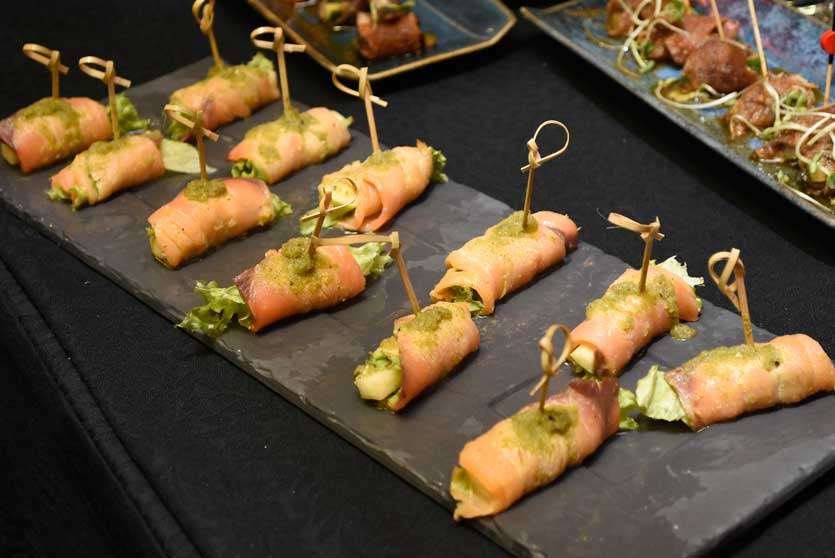 At the helm of curating the Japanese menu is Chef Chamila, whose culinary journey began in 1998. He counts years of experience honing his Japanese culinary skills under numerous seasoned Japanese chefs; perfecting the nuances of flavour profiles, techniques, and learning of the importance of utilising top quality ingredients. Having commenced his career in the Maldives, Chef Chamila has since worked at multiple Japanese restaurants in Dubai including the famous Nobu Restaurant at the Atlantic Hotel and the Le Meridien before moving to the Cipriani in Venice. In 2013 the Cipriani opened its doors in Abu Dhabi, where Chamila was appointed as Sushi Chef.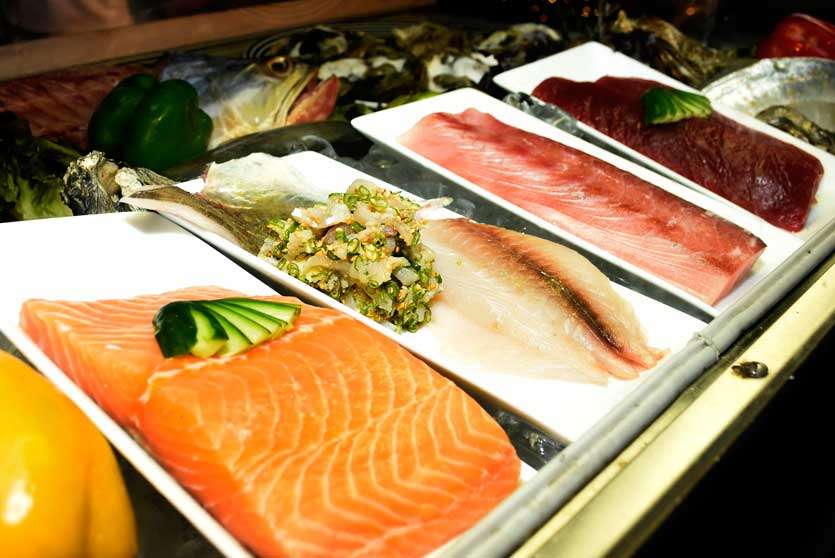 Guests at the event were served items off their revamped menu, and were treated to a number of action stations including an impressive dessert counter. The menu comprised a lineup of quintessential Japanese foods such as Sushi, Sashimi, Maki Rolls, Temaki, Soups and Salads, in addition to Chicken Katsu Curry, Katsudon and traditional favourites like Beef, Chicken or Salmon Teriyaki. The menu also includes the Mizu and Kiku Bento Boxes and a range of delicious Teppanyaki including Lobster, Prawns, Snapper, Squid, Scallops and Salmon.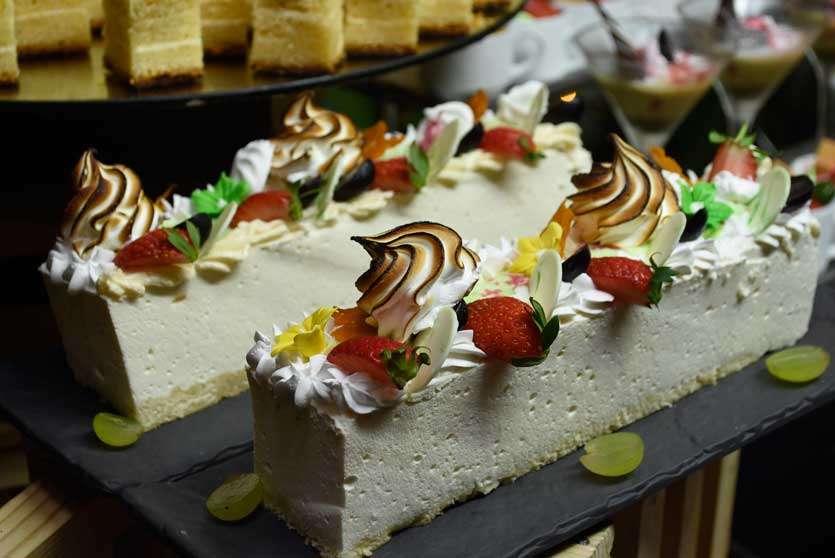 Ramada will also be introducing their Japanese High Tea experience for diners featuring a traditional 3 tiered platter that includes a selection of Cold and Hot Japanese Canapes that include Dragon Rolls, Cheese Maki, Okonomiyaki, Chicken Karaage and Japanese breaded prawns. Completing this enticing platter is an array of fusion desserts featuring Wasabi White Chocolate, Ginger Chocolate Ganache, Honey Marzipan and more.
Address: No. 30, Sir Mohamed MacanMarkar Mw, Colombo
Contact: 0112 422 001
Hours: 11am to 11pm
Website: www.ramadacolombo.com
Facebook: facebook.com/ramadacolombo/
Pics by Nimalsiri Edirisinghe