In collaboration with the Ministry of Health and Colombo Municipal Council (CMC), Sri Lanka Tourism Development Authority (SLDA) has embarked on a project titled 'Certification Scheme for Tourist Friendly Eating Places. Starting with covering Colombo, a second phase has been proposed to take place in Kandy and Galle shortly. Director General of SLDA, Mr. Malraj B. Kiriella said that with an expectation of four million tourists by 2020, this is to uplift the standards of food safety, hygiene and services of eating venues supplying food for visiting and local tourists alike.

The certification project began early May with inspection authorities visiting eating venues within CMC areas. From a total of 46, 25 venues were awarded certification for environmentally friendly practices at the Certification awards ceremony with the chief participation of Hon. Minister of Tourism Development and Christian Religious Affairs, John A.E. Amaratunga in June. The approval process included 'A' and 'B' grades that were granted by adherence to a list of criteria relating to healthy eating factors such as location, maintenance, kitchen, cooking staff, supplying and storing of cooking ingredients, dining area, washrooms, etc. The purpose behind the certification initiatives, according to Kiriella, is easy identification for tourists.
"It should be imperative that we enhance sustainability standards where food serving and consumption are concerned in Sri Lanka."

He further stated that certain eating venues may seem pleasant to the eye but once you step in it's not the same.

"A restaurant's back of house functions, despite being crucial, are often overlooked."

Therefore, to ensure that an eating outlet provides quality services to its visitors both foreign and local, a colour-coded certification seems sufficient suggesting some level of assurance, with renewable memberships available after one year of registration.
While confronting the challenges of the food-service industry, Kiriella also noted that the remaining uncertified outlets along with the 'B' graded ones, are not undermined but requested to develop into certified diners supplying hygienically prepared food.

"We encourage more outlets to participate in this initiative," Kiriella concluded, "so a needful change in service standards of those relevant in the industry can be implemented."
Grade A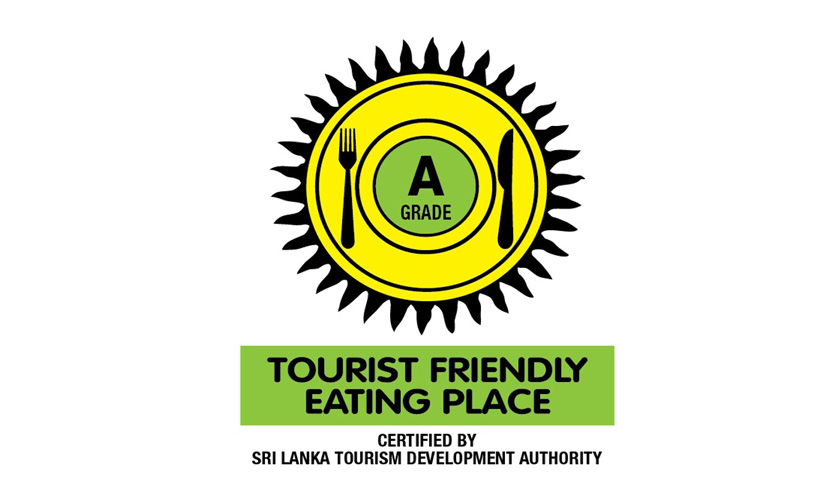 Tea Avenue (Pvt) Ltd
No. 55, Barnes Places, Colombo 7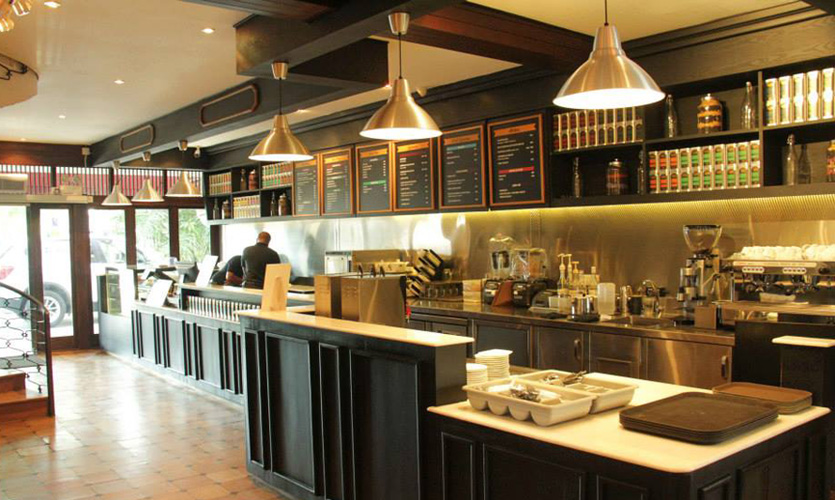 Dinemore Restaurant
No. 20, Thurstan Road, Colombo 3
Taste of Asia
Level 1, East Block, World Trade Centre, Colombo 1
The Sandwich Factory Diner
No. 10, Palm Grove, Colombo 3
Urban Kitchen
No. 69, Hyde Park Corner, Colombo 2
The Barnesbury
No. 91, Barnes Place, Colombo 7
Barista Coffee Lanka (Pvt) Ltd
Level 3, West Block, World Trade Centre, Colombo 1
Barista Coffee Lanka (Pvt) Ltd
No. 53/A, Nelum Pokuna Road, Colombo 7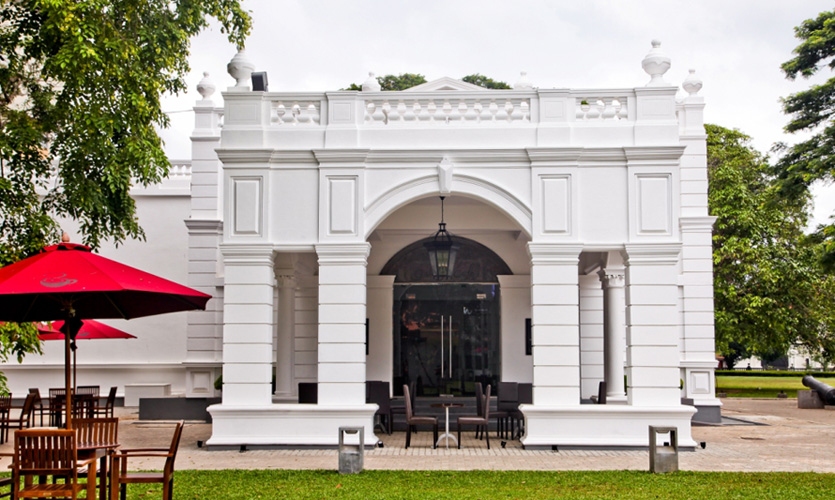 Barista Coffee Lanka (Pvt) Ltd
No. 46, Strafford Avenue, Colombo 6
Barista Coffee Lanka (Pvt) Ltd
No. 7/2, Station Road, Colombo 4
Sponge Pastry Shop (Pvt) Ltd
No. 347, Galle Road, Colombo 3
Coco Veranda
G-09, Crescat Boulevard, Colombo 3
Urban Green
No. 10, Unity Places, Colombo 3
Grade B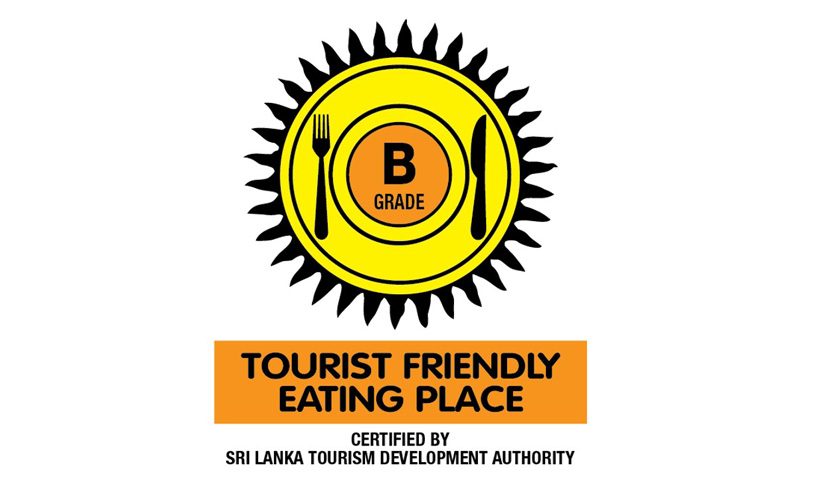 Millennium Restaurant
No. 273/1, Vauxhall Street, Slave Island, Colombo 2
The Commons Coffee Company (Pvt) Ltd
No. 39/ A, Flower Road, Colombo 7
Dinemore Restaurant
No. 39, Boswell Places, Colombo 6
Dinemore Restaurant
No. 60/ A, Dharmapala Mawatha, Colombo 3
Dinemore Restaurant
No. 50/A, Muttiah Road, Colombo 2
Ruhunu Foods
No. 10, YMBA Building, Lotus Road, Colombo 1
Taste of Asia
No. 320, 324 Galle Road, Wellawatte, Colombo 6
Perera & Sons Bakers (Pvt) Ltd
No. 24, Deal Place, Colombo 3
Sen-Saal (Pvt) Ltd
No. 83/1, Stanley Thilakaratne Mawatha, Nugegoda
Sen-Saal (Pvt) Ltd
No. 366, Union Place, Colombo 2
Sen-Saal (Pvt) Ltd
No. 240, Havelock Road, Colombo 5
Coco Veranda
No. 32, Ward Place, Colombo 7

Pics by Waruna Wanniarachchi
Logos courtesy: SLDA