One of the latest Japanese restaurants to open its doors in Colombo, Kyoto Mirai offers customers exquisite Japanese cuisine. Using the freshest of ingredients and the finest crockery your experience, although not cheap will leave you satisfied.
Ambience
The restaurant has a casual atmosphere while the white walls and wooden furniture give the place an open and airy feel. If you choose to sit in the 'Zashiki' Seating area you will have a splendid view of the Galle Road.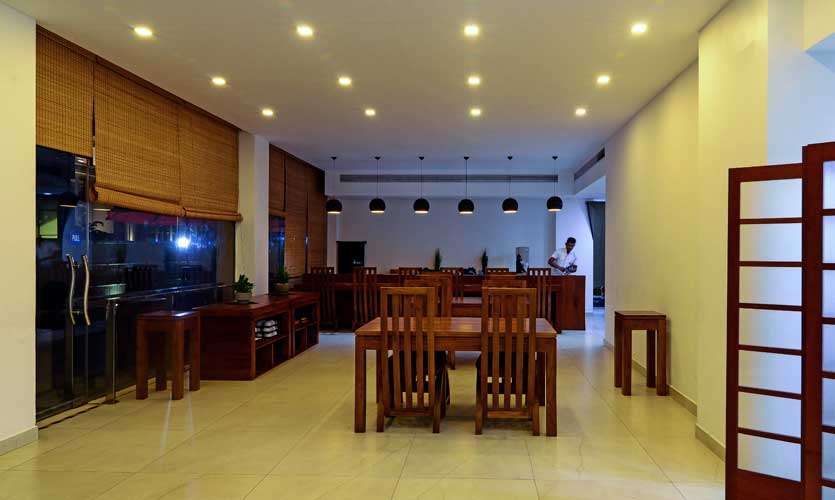 Food
Drinks – 4 stars
We tried their Lemon Iced Tea (Rs 430) and Virgin Mojito (Rs 480) both of which were refreshing.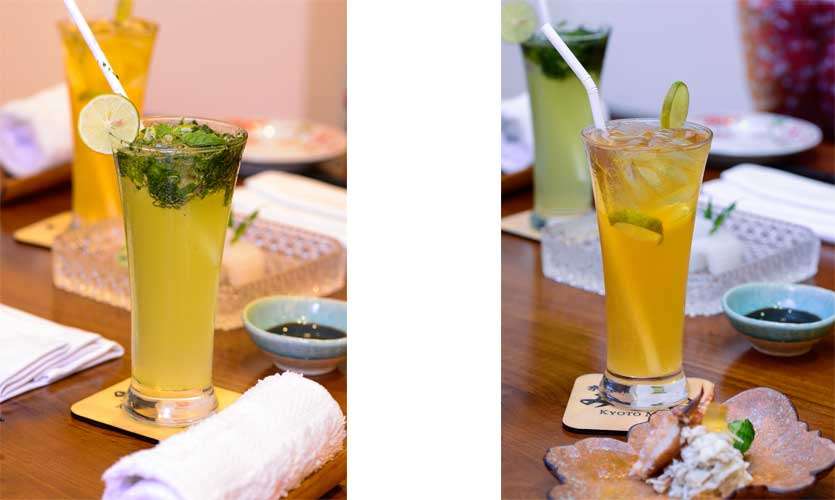 Food – 5 stars
From meat to seafood, the menu at Kyoto Mirai has something for everyone including items like eel and arkshell – if you are willing to try out something a little out of the ordinary!
We had quite an array of dishes to try out starting with a plate of fresh and I mean fresh, Squid Sashimi (Rs 1,500) as well as Lagoon Crab with Cucumber (Rs 1,500). The latter with the sweetness of the fresh crab coupled with the cooling cucumber was delightful. Next on our list of raw options was the trio of Pickled Tuna in Soya Sauce (Rs 350), Octopus (Rs 200) and Arkshell (Rs 200) all of which were splendid.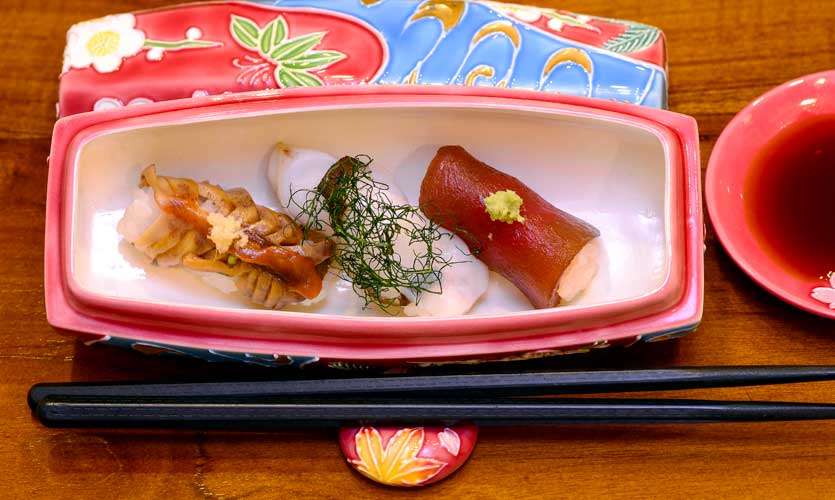 Chef Hiroya Naga wanted us to taste their Grilled Chicken Teriyaki (Rs 1,200) and Organic Chicken Karaage (Rs 800). The former, with its signature sweet and savoury elements owing to the teriyaki sauce coupled with the soft and juicy chicken made it quite delectable while the latter even though it was deep fried was crunchy and soft and will leave you wanting more. If you like your tempura like we do, go for their Tempura with Prawn (Rs 600 each) and four kinds of vegetables (Rs 500).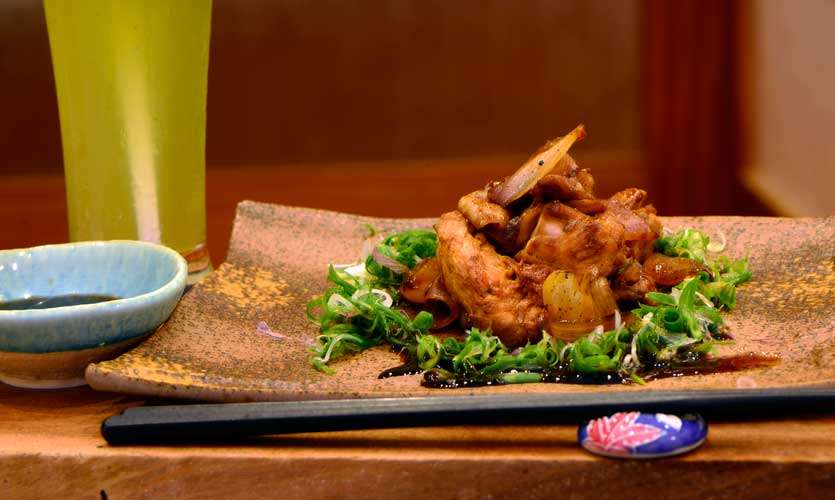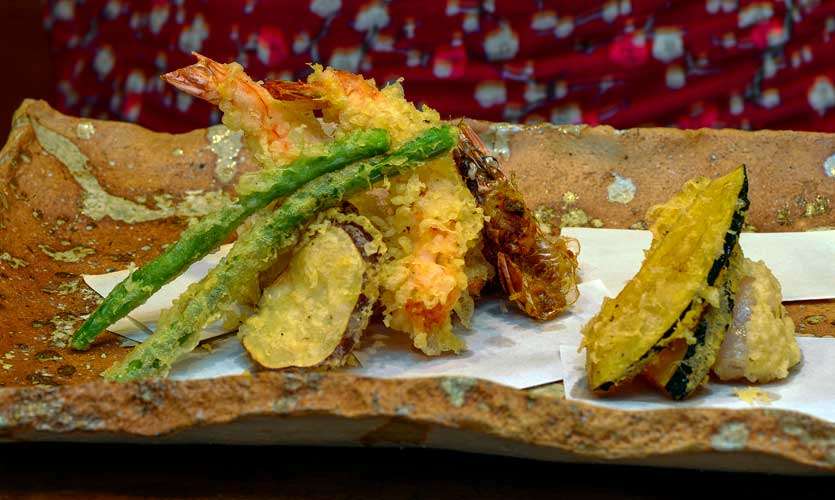 Our meal ended with two rice based dishes – Lagoon Crab Tempura on Rice (Rs 1,200) and Pork Katsudon (Rs 1,300). The crab was deep fried with Japanese onions and placed on a warm bowl of rice while the pork was extremely soft and tender.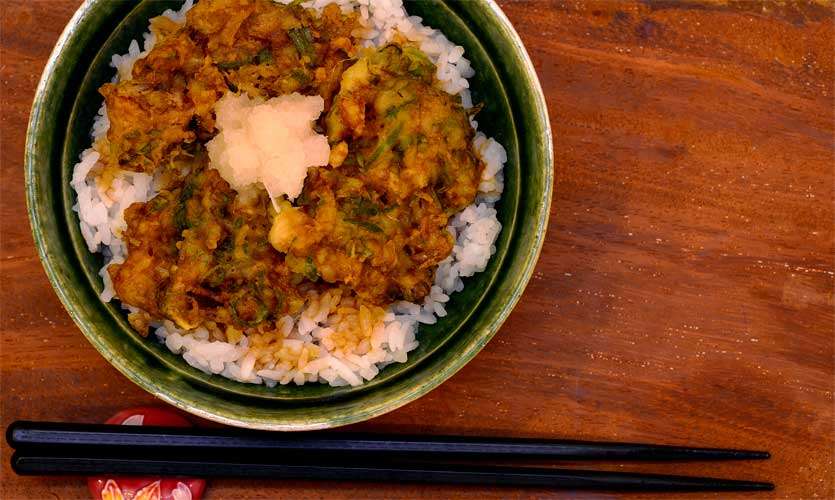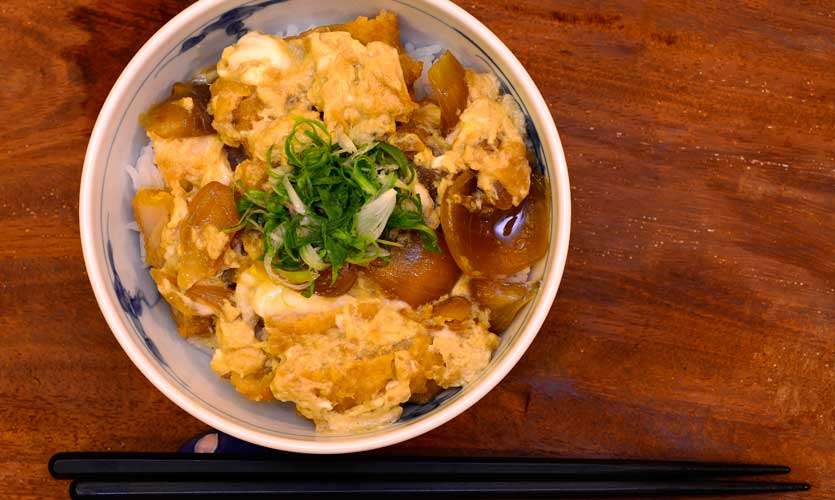 What we recommend: Every dish we had was delightful but if we had to choose –Squid Sashimi, Pickled Tuna in Soya Sauce, Octopus, Arkshell, Pork Katsudon and Lagoon Crab Tempura on Rice
Service: 5 stars
Parking facilities: 5 stars
Toilets: 4 stars
Would we go again? It won't be a frequent spot as it is on the expensive side we may head that way again for a special occasion
Tips/notes by author
Breakfast – Buffet (Rs 1,500 ++)
Lunch – Special Set Menu (Rs 1,600++)
Dinner – À la carte or Set Menu
Government taxes and 10% service charge applicable
Pix by: Kanishke Ganewatte