Hosted at the Gourmet Station, with its deeply peaceful ambience and lovely view of the pool, the High Tea at the Kingsbury Hotel allows you to indulge in a wide spread of delicacies with uncompromised quality. The pianist in the background is remarkable and adds to this tranquil setting, and undoubtedly gets you in the perfect mood to sit back, relax, and enjoy the array of food laid out.
The food
The food had been spread out in 3 seperate sections; the Savouries, Salads and Sweets. Although not a large spread, the food looked extremely appetizing in terms of its presentation, and I was impatient to find out how it would taste. Finally digging in, I was ecstatic, as everything tasted even better than it looked (And trust me everything looked absolutely delicious).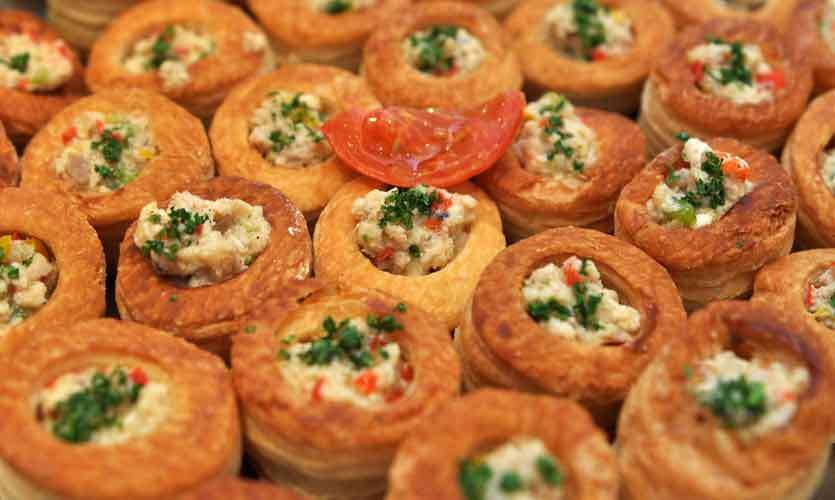 "Battered Fried Fish", "Chicken Patties", "Prawn toasts", "Seafood Vol-Au-Vent" and "Margherita Pizza" paired with Spring Rolls and Seafood Calzone, were a few items off the savoury section.
To add to this, there was also Grilled chicken with B.B.Q sauce, Roast Chicken and Pasta.
The "Masala Uttapam with Coconut Chutney" and Egg Rotti also made a unique addition to this section.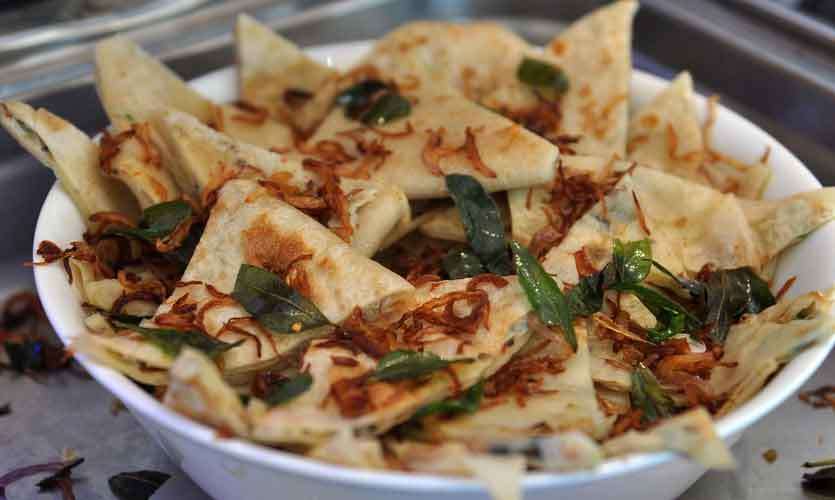 The Battered fish was really nice and the batter was fluffy but didn't drown out the taste of the fish at all. The Grilled Chicken was extremely juicy and succulent, with the chicken just falling off the bone, and the B.B.Q sauce complemented it quite deliciously. The seafood Vol-Au-Vent was an absolute mouth watering delight, with its crispy pastry and the flavoursome seafood filling on the inside. All in all it can be guaranteed that you will not be disappointed with these savoury items.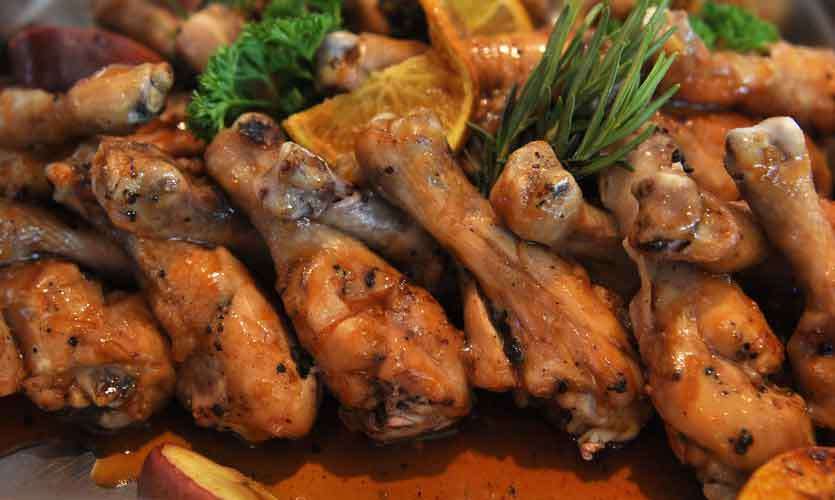 Ever felt like the sandwiches offered at these hotels never sit right with you? Well guess what! At the Kingsbury High Tea, you can be the designer of your very own customised sandwich with your preferred choice of bread and filling. However, have no fear - for those of you who are too reluctant to make your own, they also have ready made chicken, tuna, egg and vegetable sandwiches and believe me, they are absolutely delicious.
At the salads bar you would find Fresh Cucumber and Pasta Salad, followed by Cold Cuts, Watermelon Salad, Lettuce, Green Salad, Carrots and other extremely fresh and refreshing salad options. Adding a unique twist to things, they had a variety of Sri Lankan Achcharu and Pickle. Although it was extremely delightful, it was certainly unusual to have achcharu at a high tea.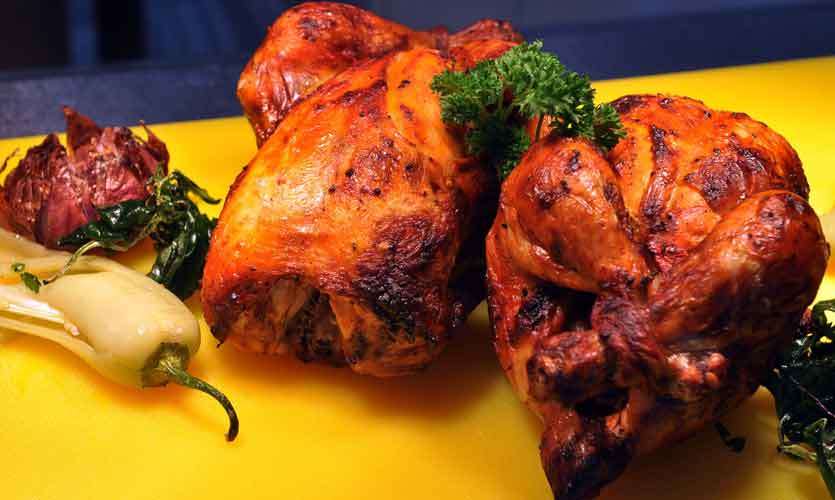 The highlight, of course, was the Sweets Station. There was quite a decent spread of beautiful cakes, and they tasted absolutely divine. The Hot Chocolate pudding was moist and pouring with chocolate, and honestly, each bite was a mouthful of happiness. In addition, they also had date pudding, banana cake, apple tart, fruit cakes and chocolate fudge.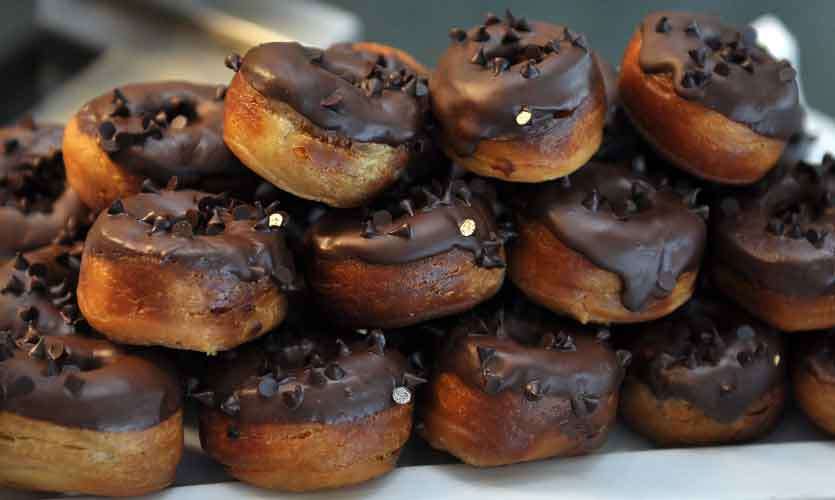 The vanilla gateau was a mona lisa in terms of its presentation, and tasted just as good. There was also a pan cake station with different toppings like whipped cream and chocolate sauce, which was a great addition. Finally, you could top that off with an ice cream cone and a flavour of your choice.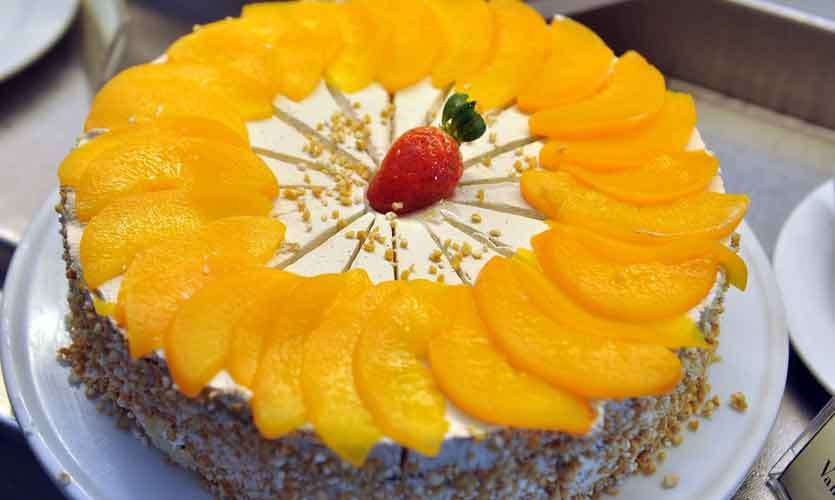 Beverages
The usual choice of beverages including tea, coffee, iced coffee, vanilla milkshake and juice were available. Although no one really focuses on the tea during "High Tea", I must say, they have quite a variety in their range of tea and have the most wonderful and refreshing vanilla milkshake you will ever find.
Priced at just Rs. 2300/- The Kingsbury is a wonderful place to indulge in the enticing flavours of cakes and pastries, while sipping a nice cup of tea. It is certainly worth the price and I highly recommended that you try it out. They also have the Sparkle High Tea every last Wednesday of the month, where they present a gorgeous collection of designer wear from up & coming fashion designers in Colombo. Be sure to check that out too!
Pics By: Nisal Baduge