Ambience
If I were to recommend a place to enjoy a fabulous spread for high tea, then Waters Edge would be at the top of my list. Overlooking the beautiful landscapes and the train carriages in the distance, this lounge has a bit of an upcountry feel to it. The seating arrangements were quite vast. For those who prefer a more laid back ambience they have the lounge with quite a number of couches, even on their balcony, which is ideal if you come on a date or even with your family. For those who prefer a more professional approach there is a dining area available and for all those who crave a scenic view there are couches arranged beautifully on their balcony. The staff are extremely friendly and cooperative and and the saxophonist playing in the background adds to the relaxed ambience of the lounge
The food
Waters Edge has quite a large spread compared to most leading hotels in Colombo. The presentation of the food was remarkable and I didn't want to eat anything out of fear of ruining the beauty of how it was all laid out. However, when I did try the food, I was ecstatic to find out that it tasted as great as it looked. I tried my best to try as much as a bite of every dish laid out, but didn't succeed as the spread was just way too large. In saying that, everything I tried was absolutely phenomenal and I truly felt that each dish had been given its due respect and made to perfection.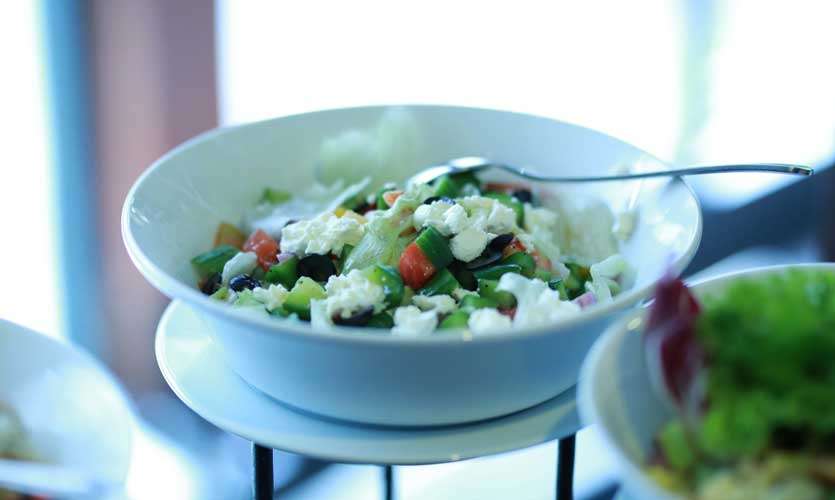 They had a cold food section, a hot food section and a dessert bar; each one remarkable in its own right. The cold food section included a variety of Sandwiches (tandoori, tuna, seeni sambol and ham), finely cut slices of Pork and Chicken, an assorted sushi platter which had a number of delicious sushi flavours, Salads (seafood, greek and potato) and my favourite - the Smoked Kingfish in Orange Brioche with Horseradish. I absolutely loved the brioche. The bun itself was rich, tender and had been baked to perfection. The smoked fish flavour complemented the bun extremely well making this the perfect dish.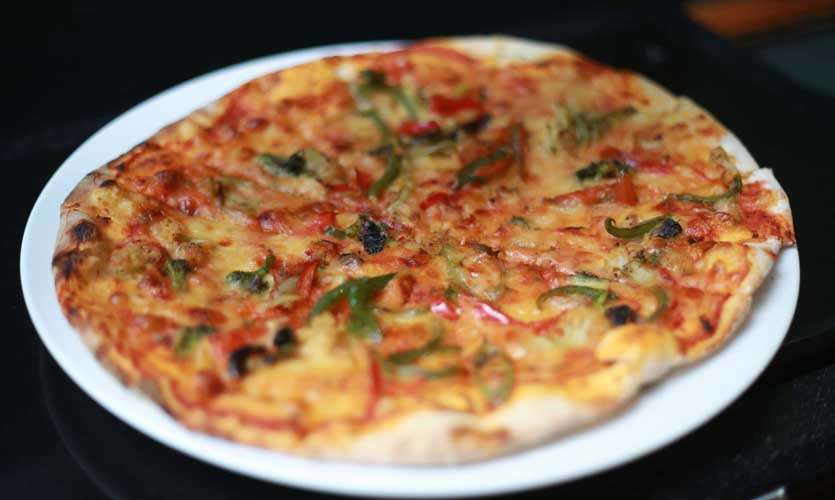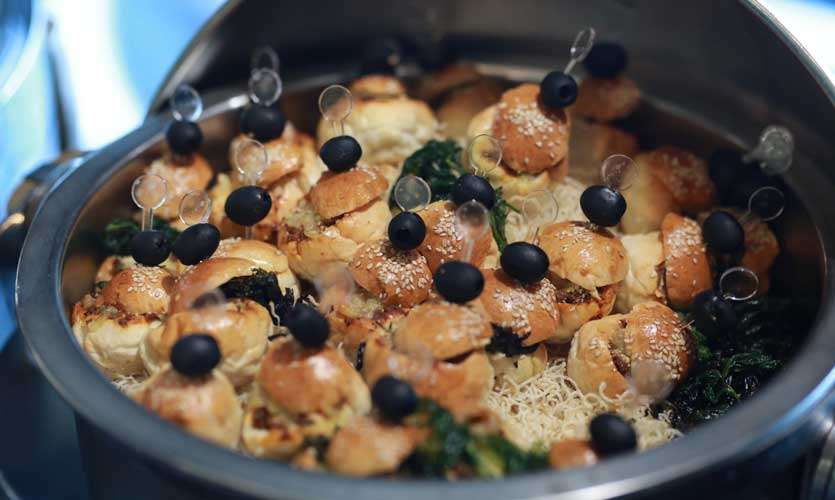 Another favourite from this section was definitely the sushi platter, and each sushi dish tasted amazing! I was surprised, as generally, unless it's a Japanese themed cuisine, the sushi rarely tastes great - but each dish presented under this selection was full of flavour and tasted marvellous.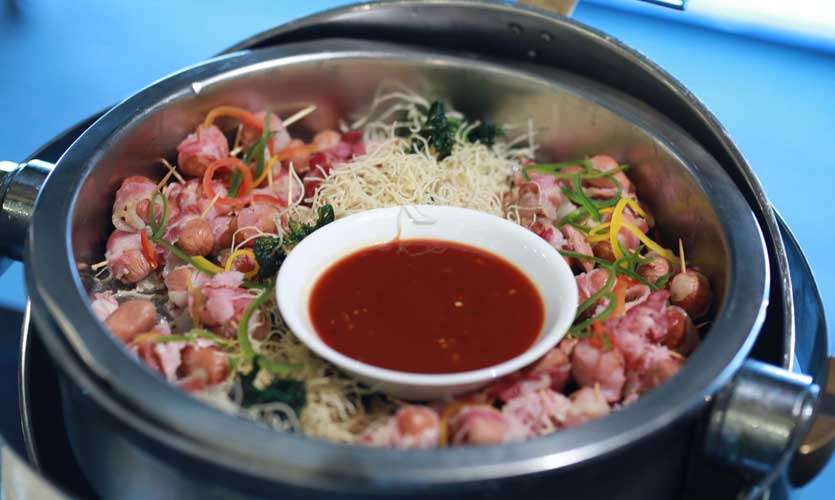 The hot food items that i tried were Baked Crab, Fish Cake Pops with Sweet Chili, Honey Pork Roll with Caramelised Apple made specially for the christmas season, Lamb Kofta with Mini Yoghurt, Turkey stuffed Spring Rolls, and almost every dish that could be offered from their very own Kebab, Burger and Pizza corner. I was absolutely in love with the "Lamb Kofta" which was juicy and tender. The Pork Roll was truly a sight to behold and tasted just as good. There was an apple cider sauce to complement and that was truly a match made in culinary heaven! The Spring rolls tasted gorgeous and had a beautiful crunch as I bit into it. The turkey, with which it was stuffed, had quite a mild flavour but the hot garlic sauce made up for this in the best possible way. They also had a seperate Veggie section which included Vegetable Patties, Vegetable Paella cups, and fried and stuffed cappcicum which also tasted good.

Desserts
Even though all the food tasted great the desserts were the highlight of the day. There was a variety of sweet delicacies, including The Chocolate Supreme cake, Chocolate and date cake, Stollen, Red Velvet cake, Tiny but unbelievably good Doughnuts, Jars of Gnanakatha, and Chocolate Tarts. Their speciality - homemade Christmas cake, was out of this world. The Chocolate Yule Log also had amazing texture and was really chocolatey. The Chocolate tart was presented beautifully, and what was even better about this dish is that the flavour surpassed the presentation. The base was quite crunchy which I loved and it has a lovely spread of chocolate which truly felt like Christmas in my mouth!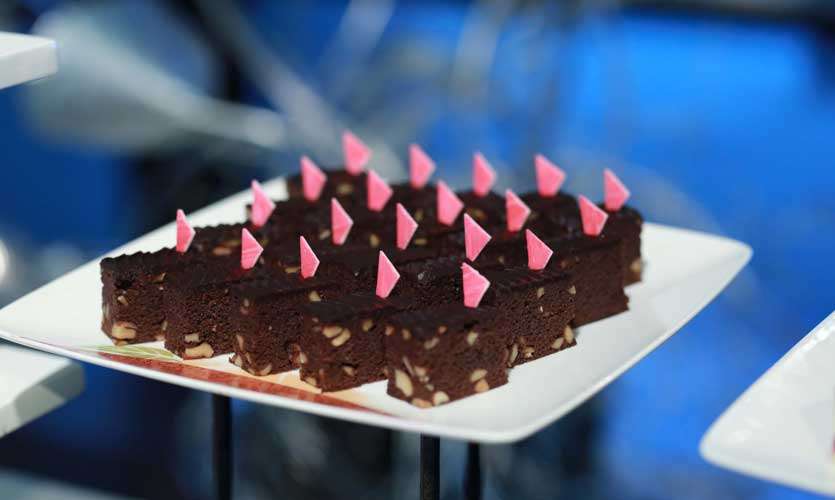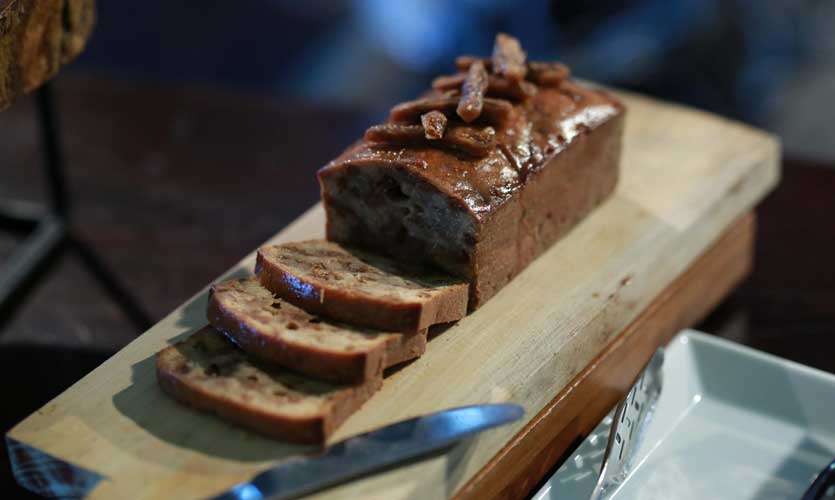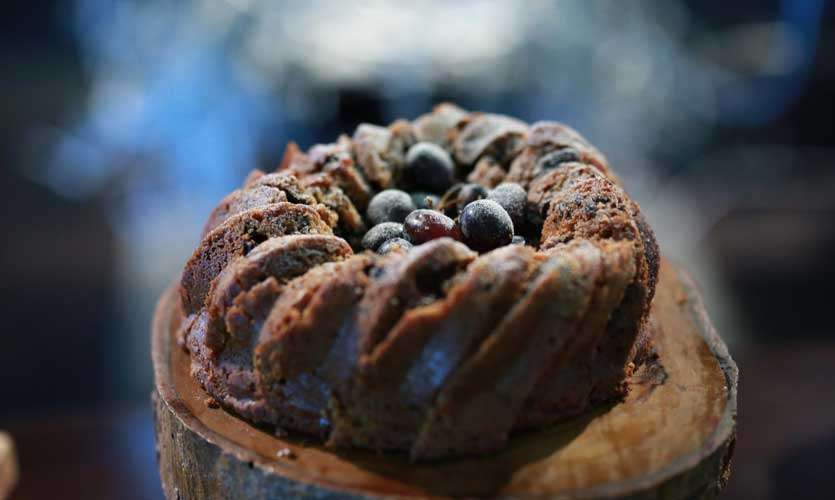 Beverages
They had a quite a unique assortment of beverages although I only tried out the iced coffee, ideal for a hot day and something which complemented the food quite well.
My high tea experience at Waters Edge was nothing short of a wonderful culinary experience. I must say that this was one of the best High tea spreads I've had and it was without a doubt, flawless. I loved the fact that they hadn't just focused on one star dish but made everything equally magnificent with rich flavours, making every bite a mouthwatering delight.
They only host high tea on Fridays and the weekends. It's priced at Rs. 2200/= on Fridays and Rs. 2400/= on the weekends which is quite reasonable considering it's such an amazing spread.
I would certainly recommend this to any food junkie as one of the best venues to enjoy a nice relaxed and quality culinary evening.

Pics by: Damith Wickramasinghe