High tea is often a misnomer. Most people refer to afternoon tea as high tea. In Sri Lanka anything between lunch and dinner seems to be referred to as high tea. Life Online checked out a few places in and around Colombo to see what the culinary experts have to offer in the name of 'high tea'.
Most of Colombo's city hotels as well as many other places offer high tea. At some places it's a buffet with a very Sri Lankan twist to it and at other places it comes in a three tiered platter.
One must remember that taste is unique to each individual, and that has to be respected. Here's our experience, yours could be totally different.
---
Waters Edge
Although this is not a typical high tea, if we had to pick the best place, it would be here. When it comes to ambience, friendliness of staff and the quality of food, overall it's a great experience. Overlooking the beautifully landscaped gardens and the train carriages in the distance this lounge has a bit of Nuwara Eliya feel to it. The saxophonist playing in the background and the warm and friendly staff enhances the relaxed ambience.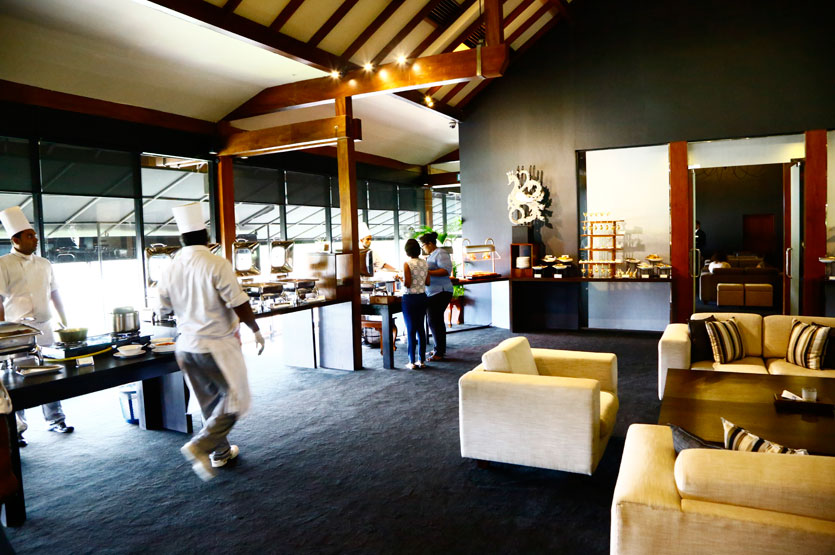 The quality of the variety of food is more exotic and different to most places. Everything we tasted was well flavoured and delicious. They have items such as shepherd's pie and lamb pie in cocktail glasses, a variety of sushi, sweet and savoury wraps, action stations and many more very interesting options. The desserts area included caramel cake, carrot cake, orange cupcakes, red velvet cake and loads of other sweet delicacies.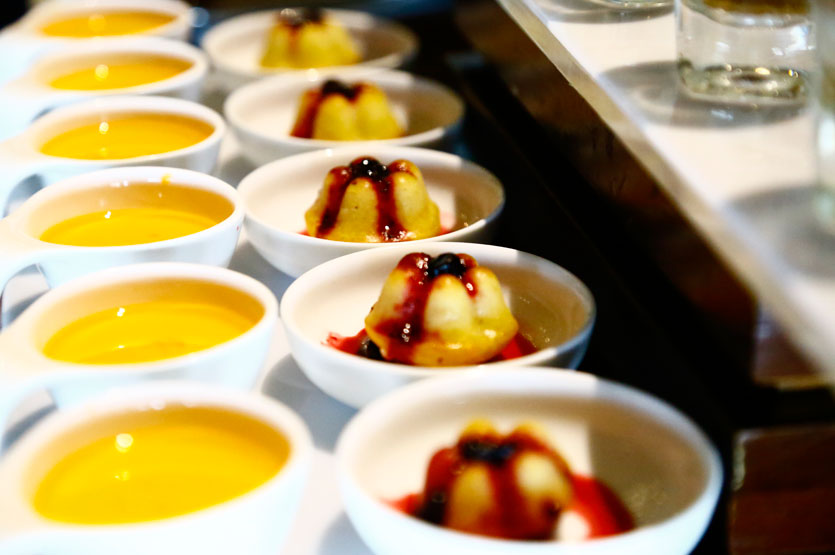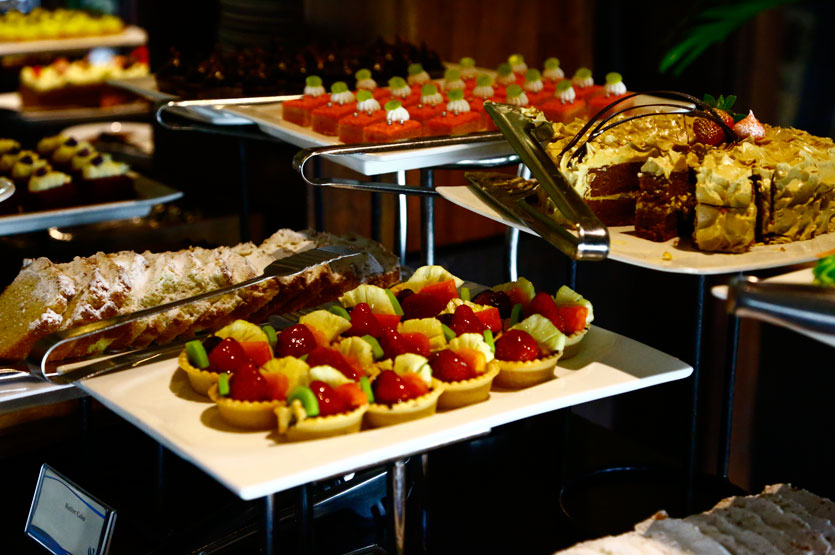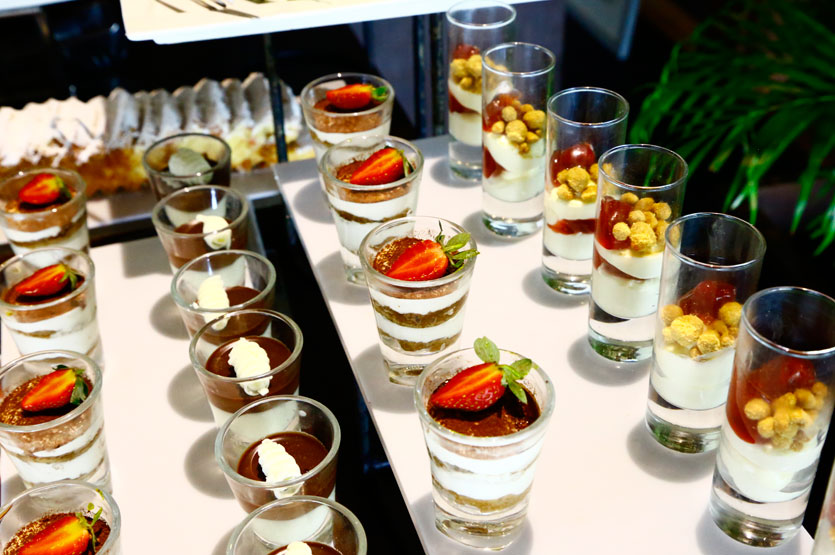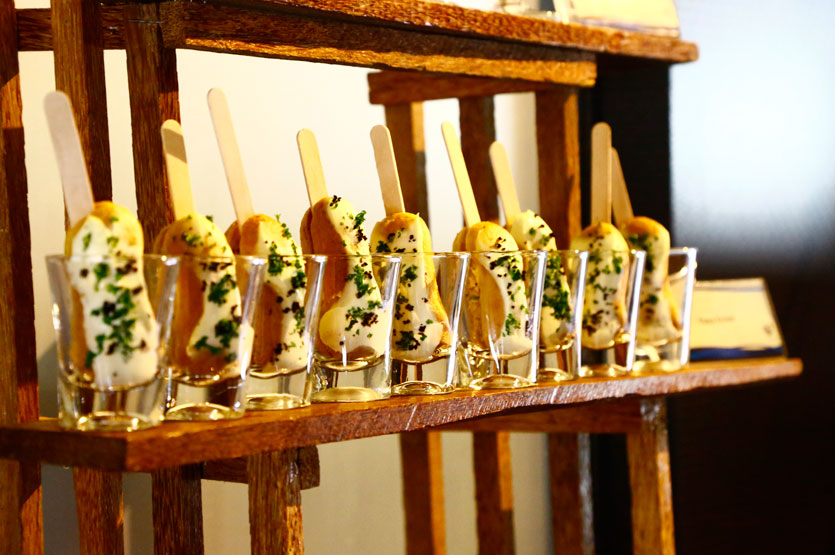 They also had a unique choice of beverages of which I opted for the Homemade Mint and Ginger Fizz which was so refreshing and ideal after the hot drive. Their many flavoured varieties of tea was also super.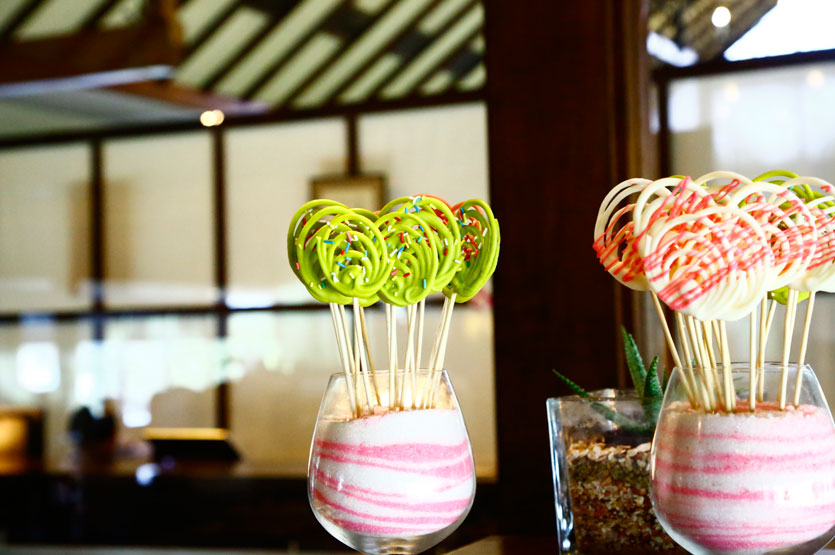 Sri Jayawardenepura, Kotte
(011) 2 863863
Price: Rs.1400/- ++
Friday, Saturday and Sunday
Call Dilrukshi on 0773 587 419 (she is in charge of all matters related to high tea!)
---
Galadari Hotel
The Galadari serves a high tea buffet.
The spread is vast and you can really have your fill here. If it's variety you want and quantity, here's the place to go. So it's a popular option for many in Colombo. When we dropped by, it was full, and that's always the case, but it never feels crowded here, because of the large space I guess, and the different levels of floor area. You can walk around comfortably and serve yourself many times over.
Their spread ranges from sushi to little vadais which were delicious. The action stations were in great demand and there were many kinds of sandwiches. For hot savouries they offered seafood dumplings, chicken cornish, breaded capsicums stuffed with beef, several pastries and a range of other items.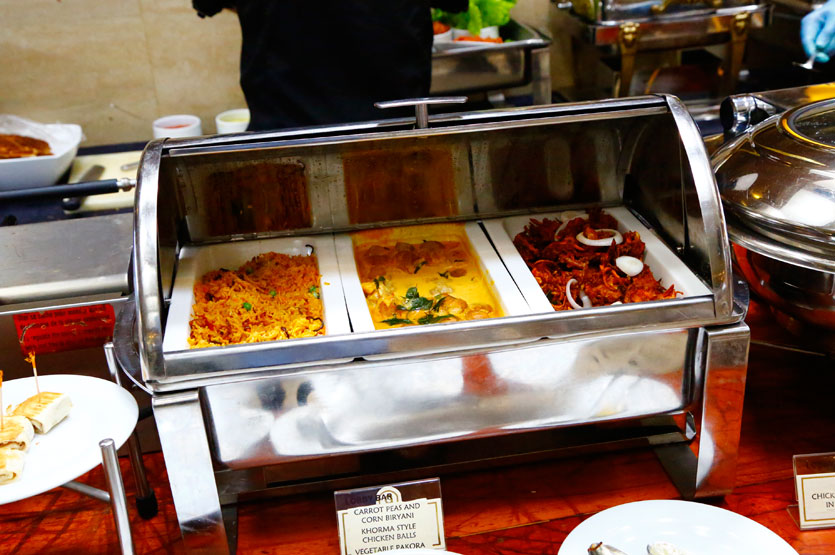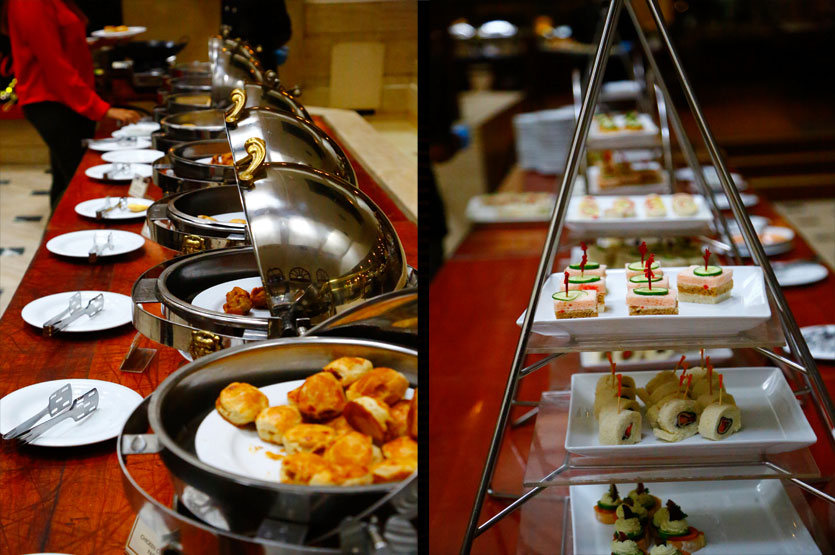 The desserts area had baked Alaska, waffles, wraps, a butterscotch topping that was out of this world, and various types of cakes and desserts. For beverages besides the usual tea and coffee, they had a lovely apple punch, a real thirst quencher, strawberry juice and guava juice.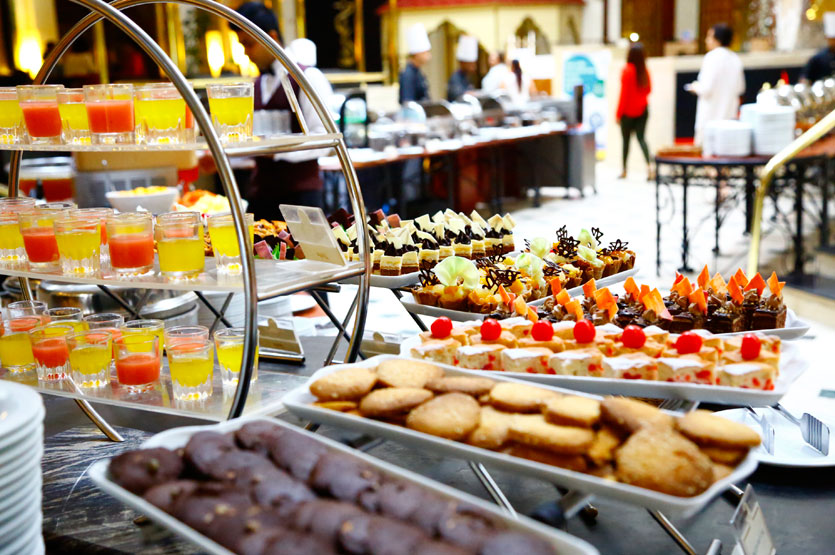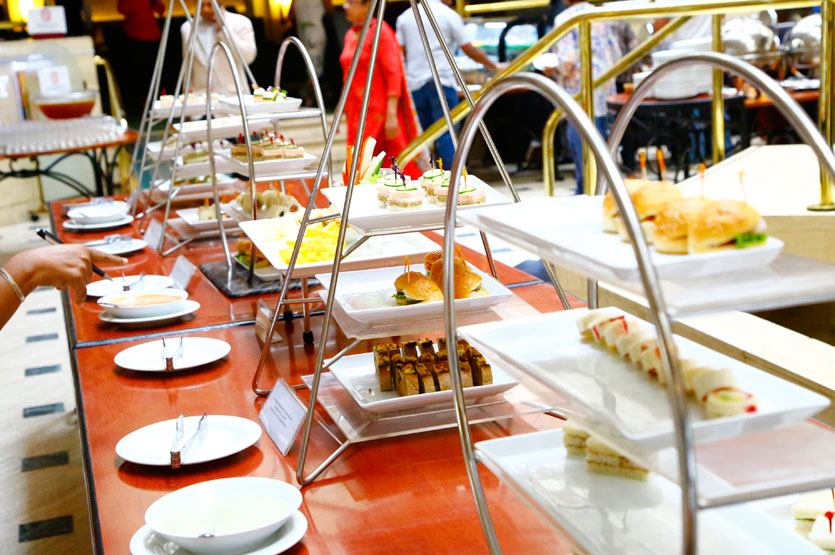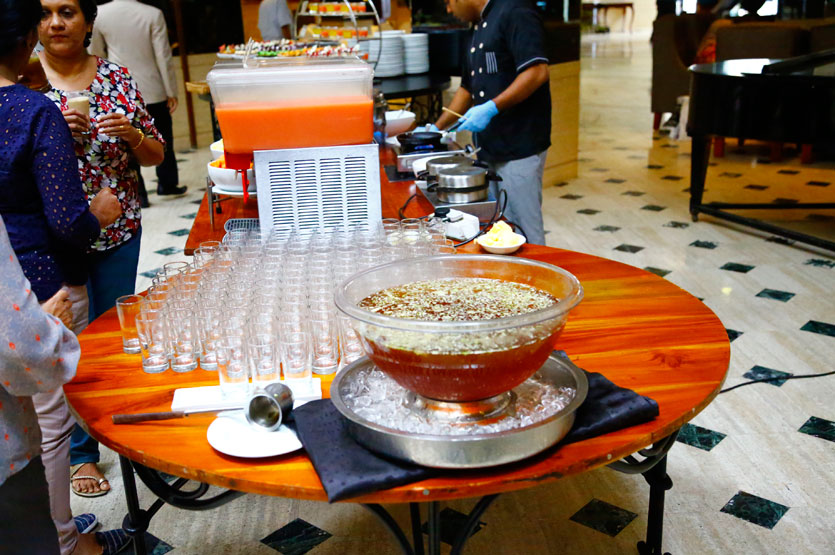 Executive Chef Imroze Salih who had a chat with us said that there were eighty two varieties at the high tea. That's a lot for you to pick from! The service as always was excellent here. That's where Galadari scores the most. Everyone is friendly and warm, and I must say, it has been that way for many years. Let's hope they keep it up!
(011) 2544544
64, Lotus Road, Colombo 1
Price: Rs.1200/- + taxes
Wednesday - Sunday from 3PM to 6PM
---
Taj Samudra
At Taj Samudra, you can pick from three menus of high tea. There's the English Tea Charlie's which is Rs 700+++, Chocolate Afternoon is Rs 900/-+++ and the Traditional English Tea which we tried out.
It comes on a three tiered platter and included a Thai prawn pie, grilled chicken tortilla wrap, mini quiche Lorraine, deep fried lamb cutlet and a few more items for hot savouries and a range of delicious sandwiches.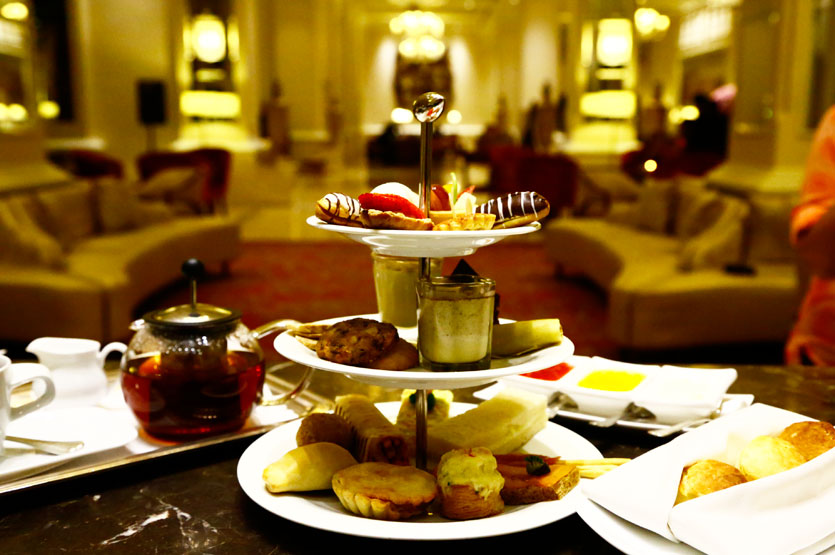 For sweet bites there was one each of the honey crunch macaroon, blueberry pavlova, chocolate truffle, pani pol pancake, cinnamon crème brulee and a few other items. The scones were served with cream, strawberry jam and marmalade. I really liked the consistency of the scones here as it was soft and fluffy and not hard like the ones served at most places.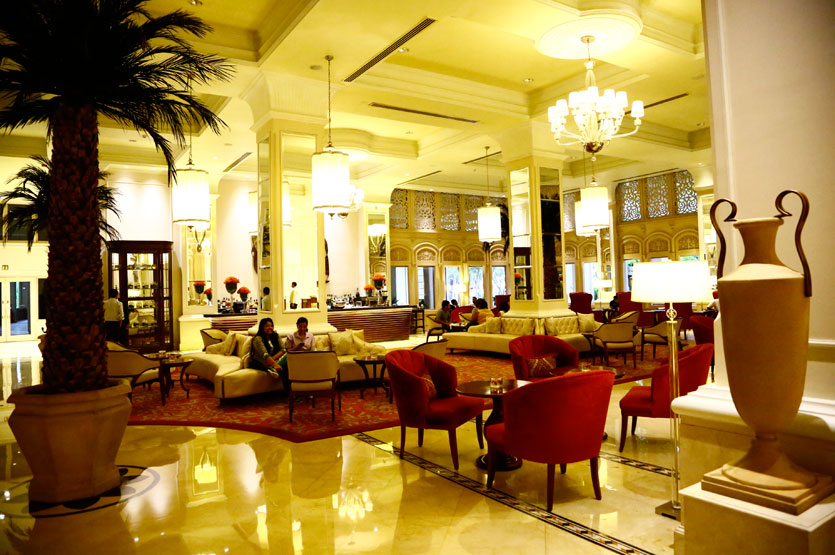 You can have coffee, tea or hot chocolate with any of the menus you opt for. A pleasant place to hang out I could say, and the staff are warm, friendly and eager to please.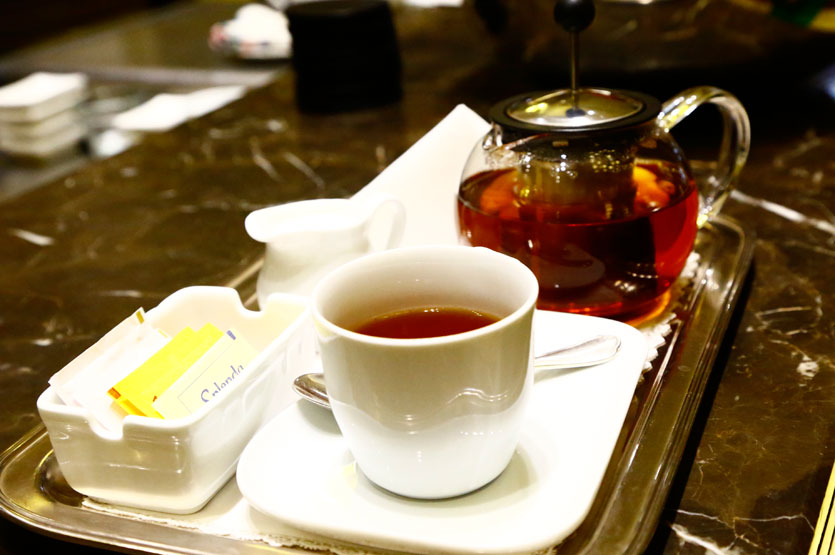 Beside this they have twenty two varieties of specially blended teas. So all you tea lovers out there should head out to Lattice and check out these special teas.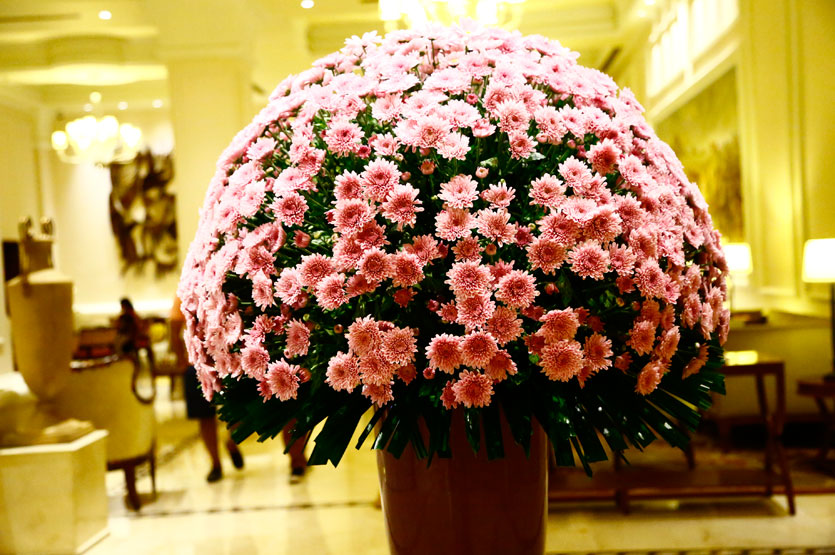 (011) 2446622
Price: Rs. 1200+++
Daily from 3PM to 6PM at the LATTICE
---
Dottie's English Tea Room
If it's a typical English high tea that you are looking for, here's as good as it gets.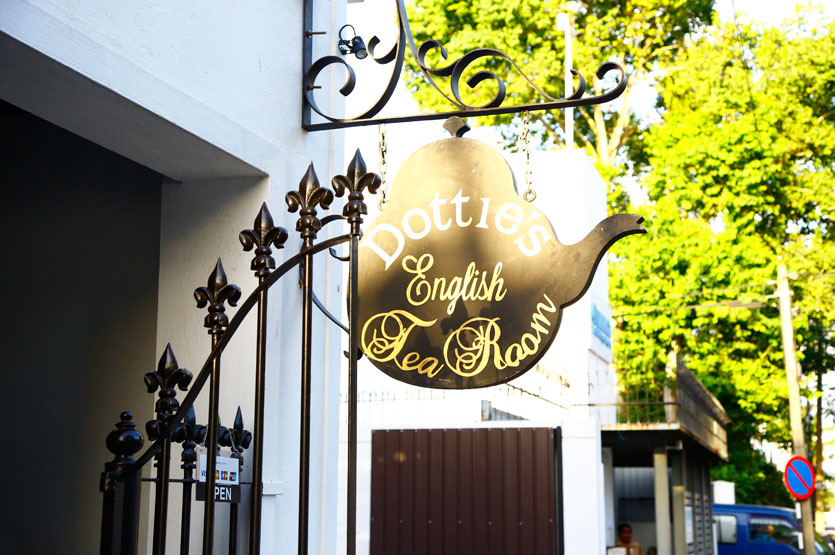 This is a typical English tea room. From the elegant fabric featuring vintage prints of roses to the teapot, it's all so very authentic, classic and vintage English.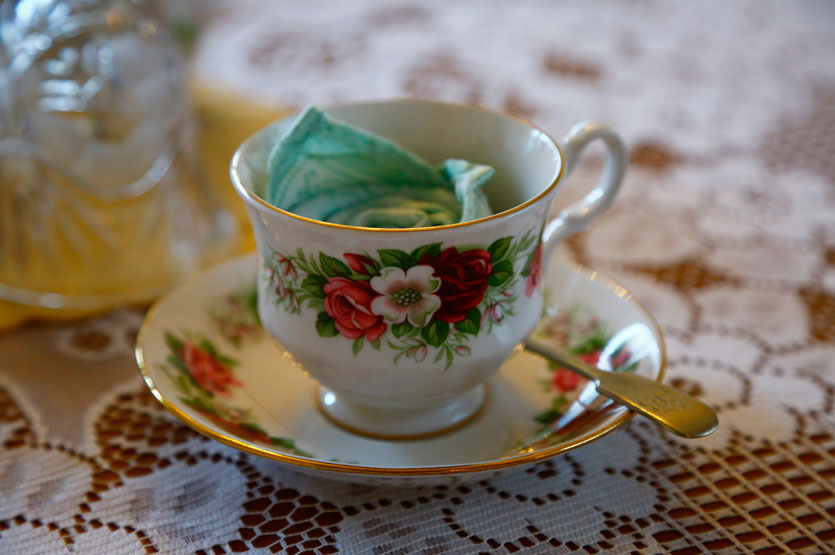 Their English Afternoon Tea is served on a three tier cake stand. The sandwiches with the chicken coronation, tuna mayo with green chillie and cream cheese and cucumber were absolutely delicious. The chicken was my favourite.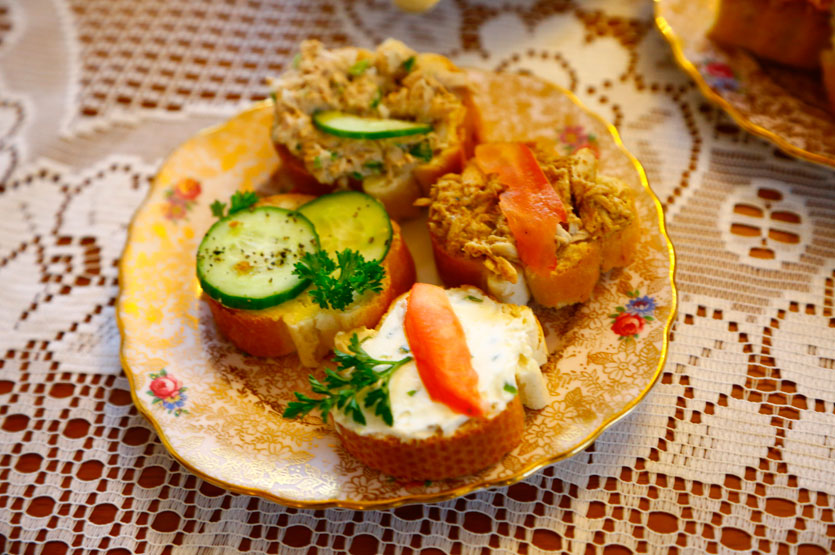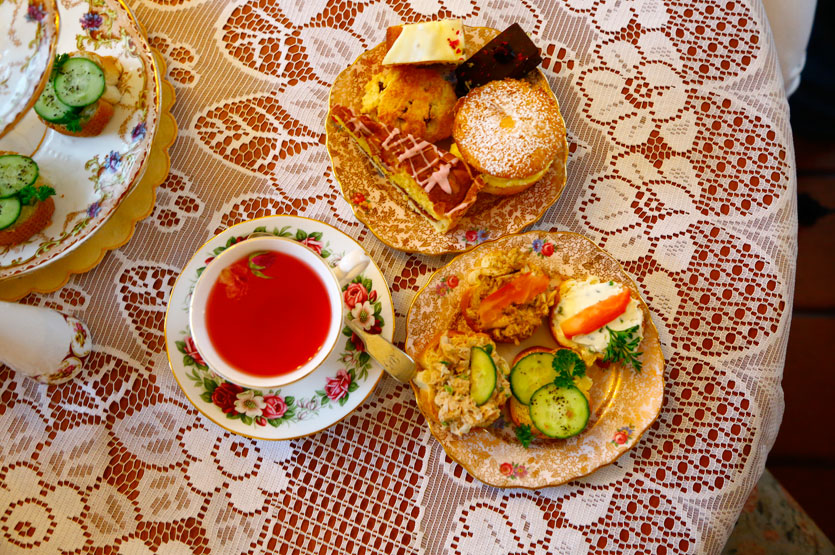 Among the sweet items were lemon drizzle cake, a double chocolate brownie and scones with cream and jam. Everything we tasted were delicious.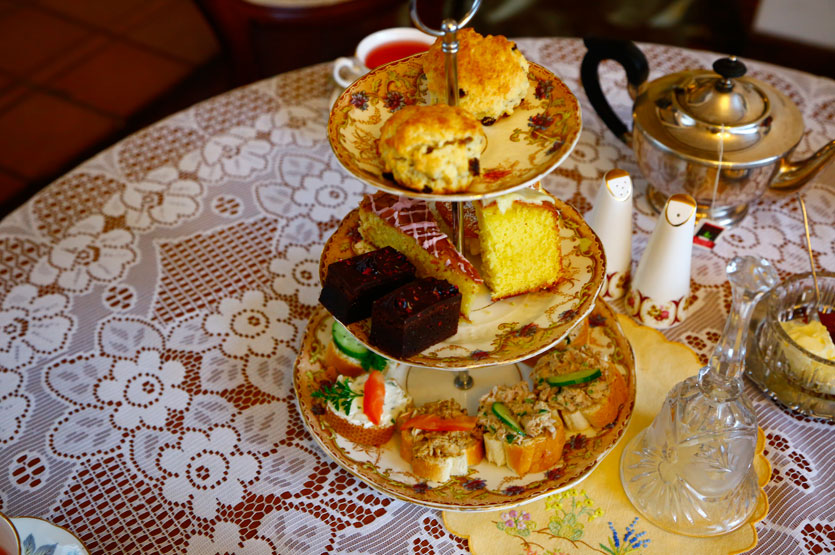 The staff is extremely friendly and warm, always with smiling faces.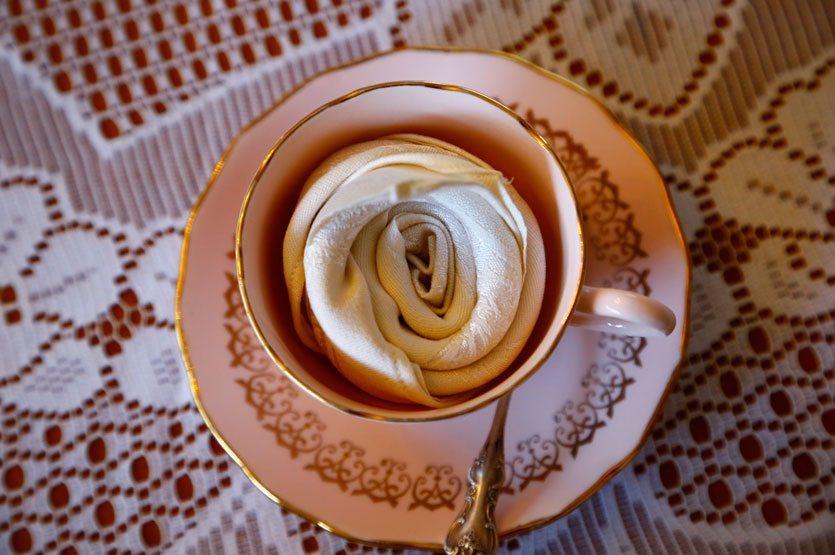 95, Rosmead Place, Colombo 7
0719 956 204 / (011) 2 677 532
Price: Rs 1400/- ++
Weekdays: 12PM - 8PM
Weekends: 1PM - 7PM
---
Cinnamon Red
The rooftop of Cinnamon Red, by the poolside, is one of the most breathtaking spots in the city of Colombo. The view of the city lights from up there is awesome and one of my favourite spots. Of course to try out the high tea it was in the afternoon we went there. But even at that hot hour of 3PM it wasn't warm up there. The unobstructed blowing of the wind gave it that breezy and cool feeling.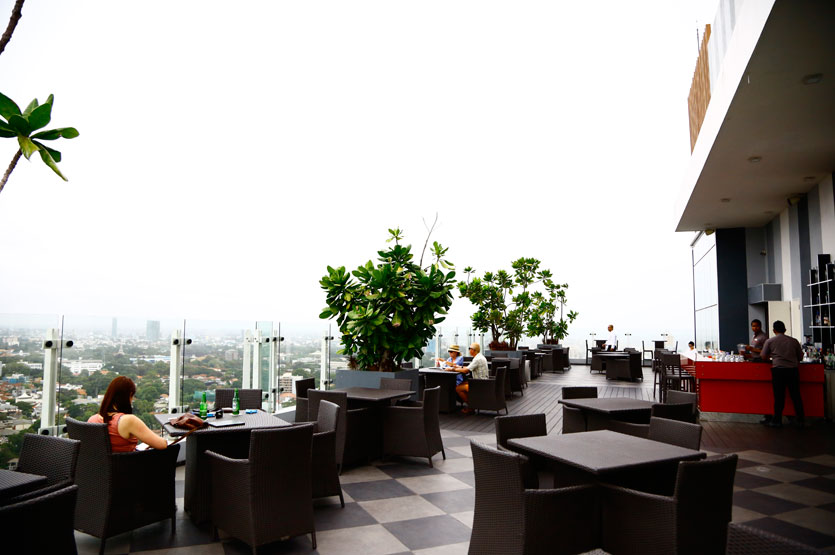 The homemade savouries were pretty good other than for the cucumber and cream cheese swirl which was slightly dry. There were little prawn pies, smoked salmon sandwiches, egg boats chicken rolls. There were two of each since this is a platter for two.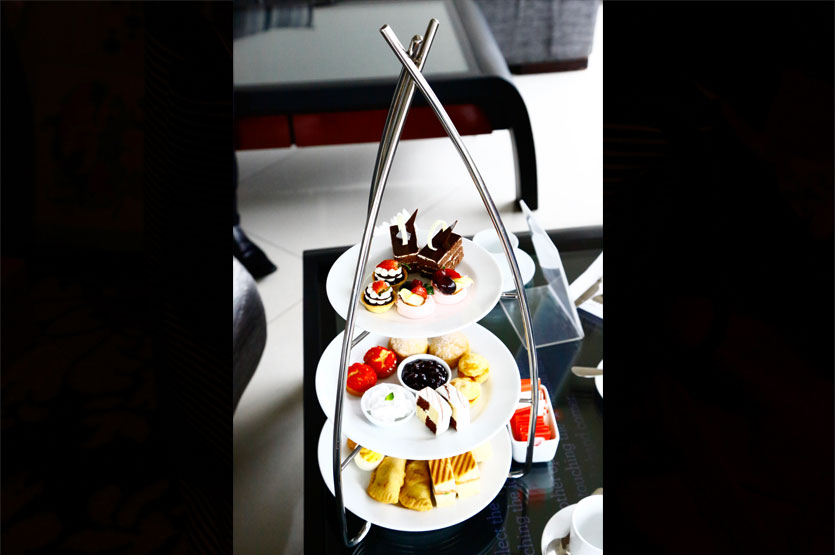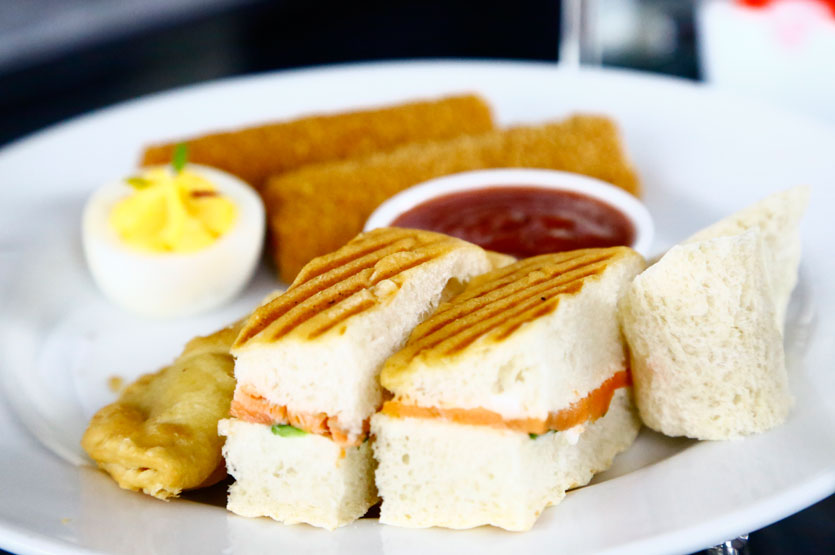 The sweet items were also delicious. There were scones, profiteroles, brownies and the fruit pavlova was super. I had a faluda and Zeeshan had an iced coffee both of which were really good.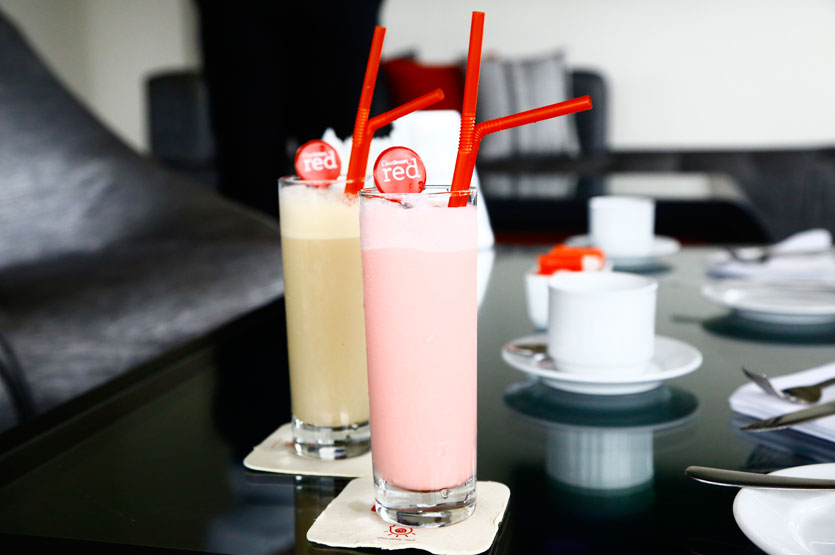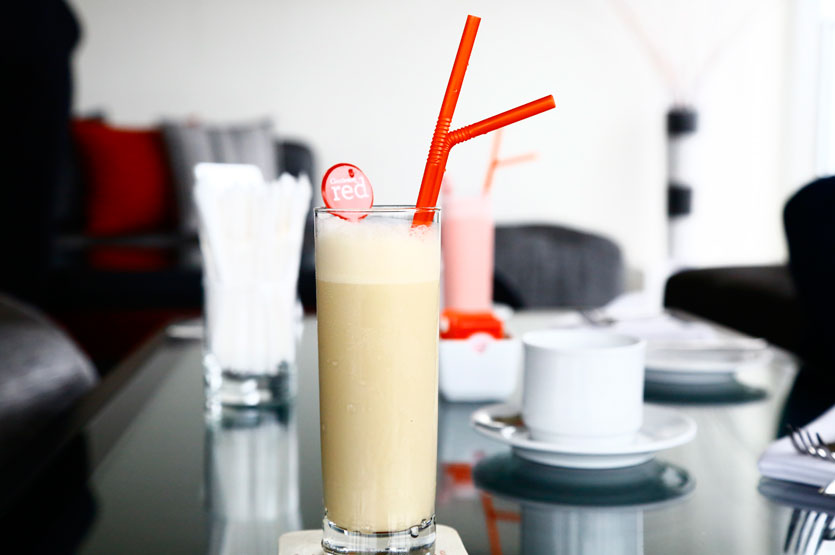 The service was great.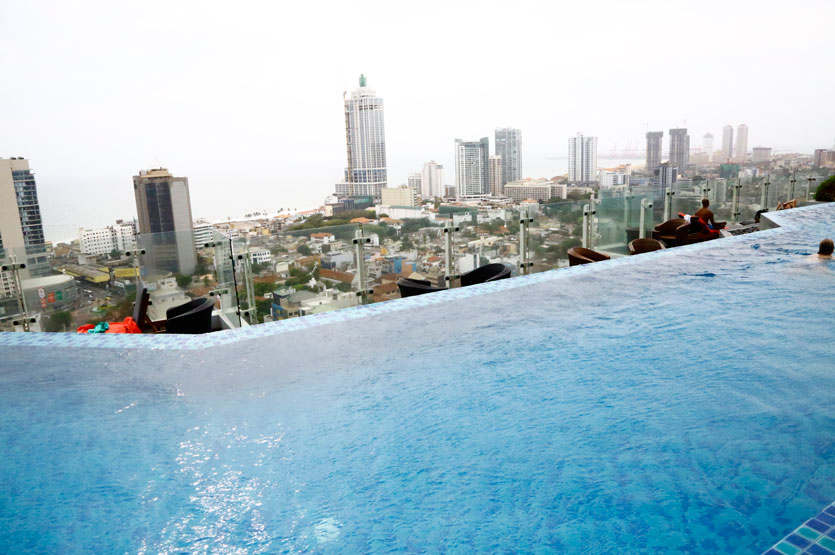 59, Ananda Coomaraswamy Mawatha, Colombo
(011) 2145145
Price: Rs 1500/- nett per person
Sundays from 3PM to 5PM
---
Cinnamon Lakeside
Here again the high tea is served on a three tiered stand. They had four savoury items and five sweet items all of which were delicious. They switch up the presentation and food everyday.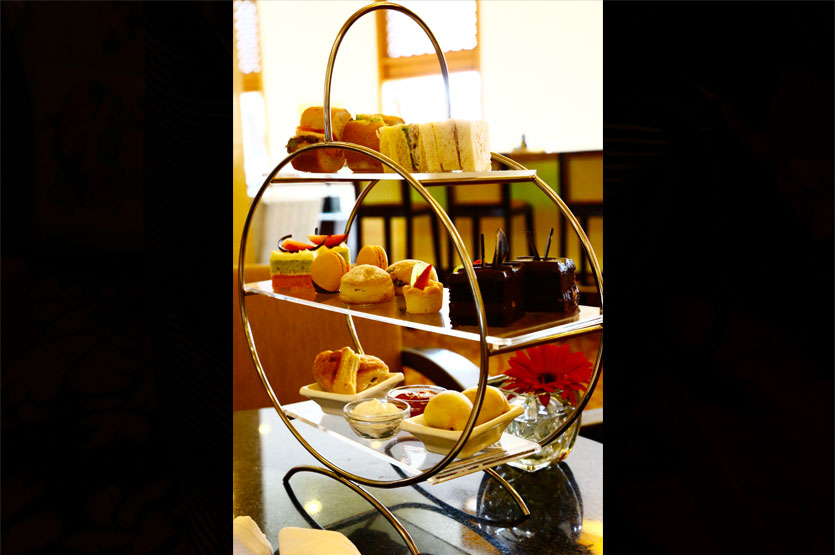 Chef Doyan who we had a chat with said that if a guest requests for any particular item they want on the three tiered stand that it could be arranged. This is the good thing about the high tea here. It's a super option. If you want only savouries or only sandwiches or only cakes they will prepare it for you, that way.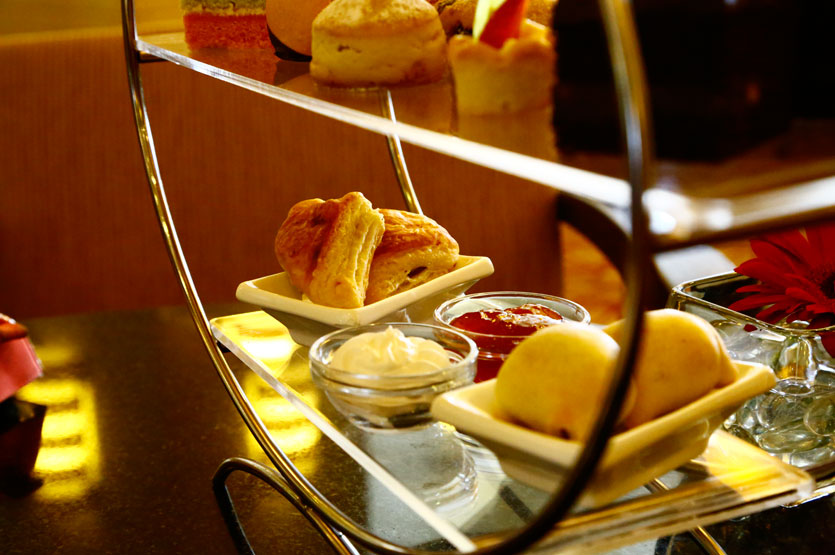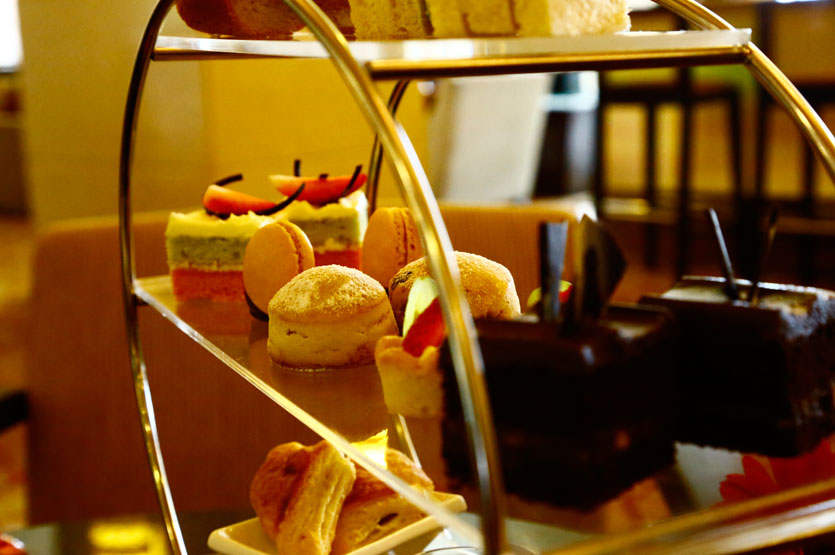 The staff who served us were friendly and made us very comfortable.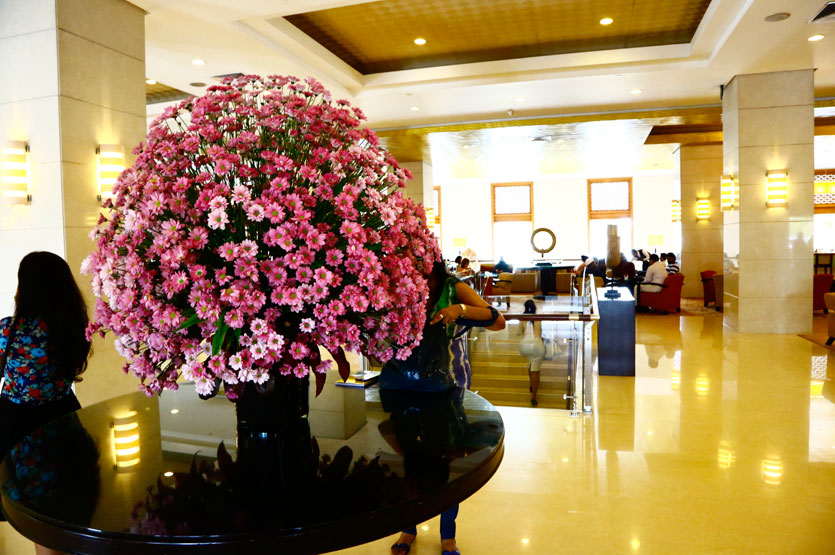 Sir Chittampalam A Gardiner Mawatha, Colombo
(011) 2491000
Price: Rs 2000/-
Weekends from 3PM to 5PM
---
Cinnamon Grand
On weekdays it's the three tired platter service and on weekends it's the buffet. When we dropped by there on a Saturday, it was fairly packed but pleasant.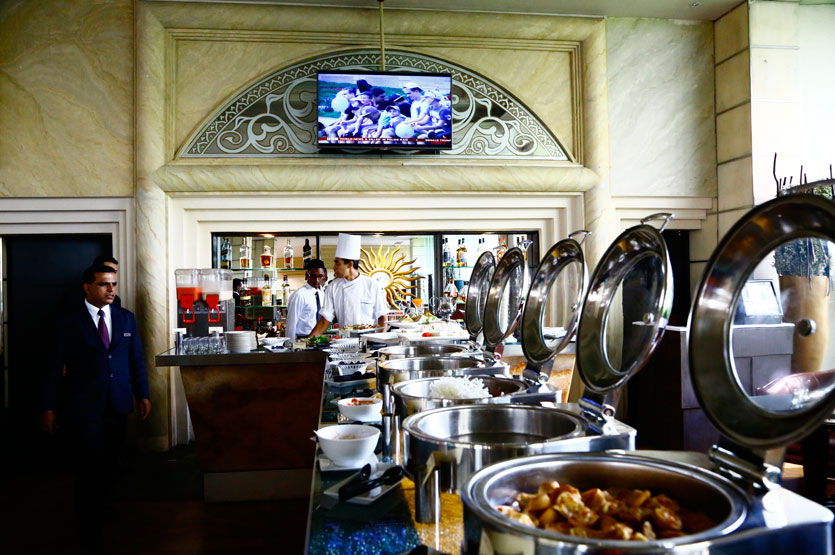 The spread was well laid out specially the area where the sweet items were. There were six types of yummy sandwiches, five types of hot savouries, cold cuts and the sweets. The sweet area had scones, various types of cakes, macarons and cute little cupcakes which were super tasty.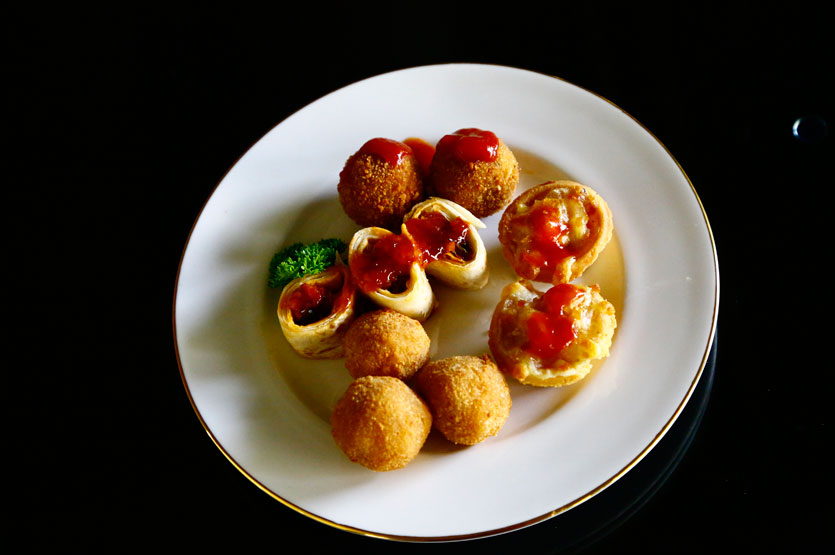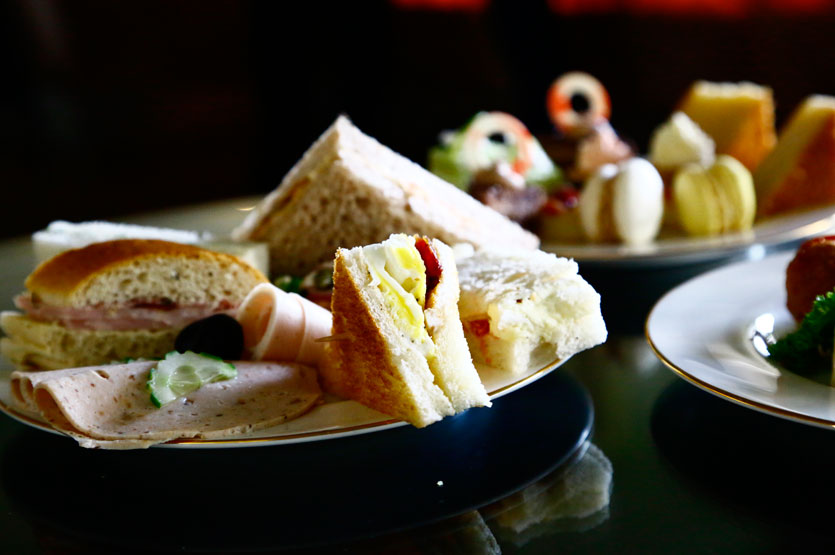 Everything we tasted was delicious and the service was also good.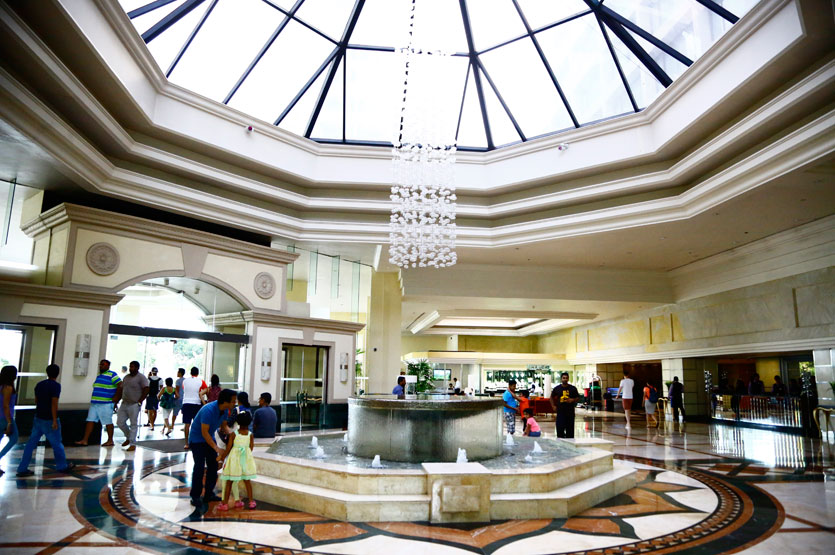 77, Galle Road, Colombo 03
(011) 2437437
Price: Rs. 1500/- +++
Daily from 3PM to 5PM
---
The Kingsbury
The Kingsbury serves a high tea buffet.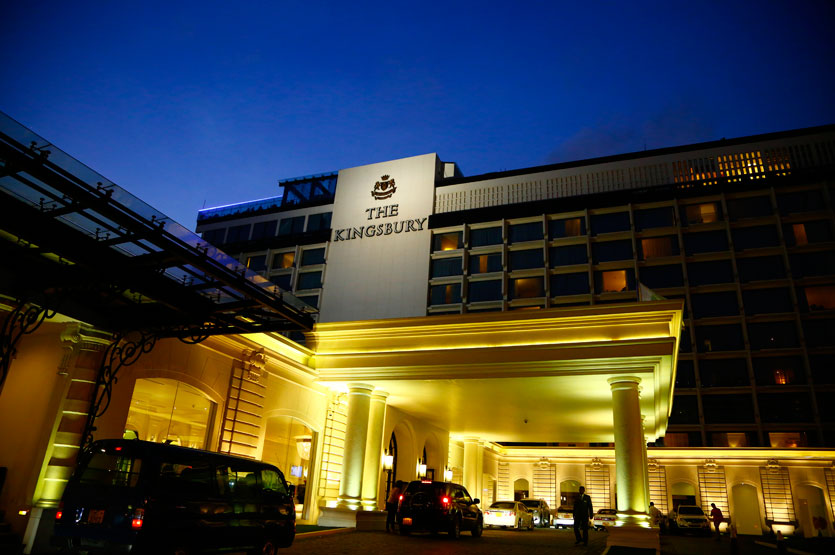 There are pies, pastas, short eats and a variety of other snacks and you can easily have a heavy meal although it's called high tea. Some of the items we tasted were the keema mutton pie, Sri Lankan mutton pasta, vegetable puff and the stuffed capsicums. Their range of sandwiches, we thought, was the best of the spread.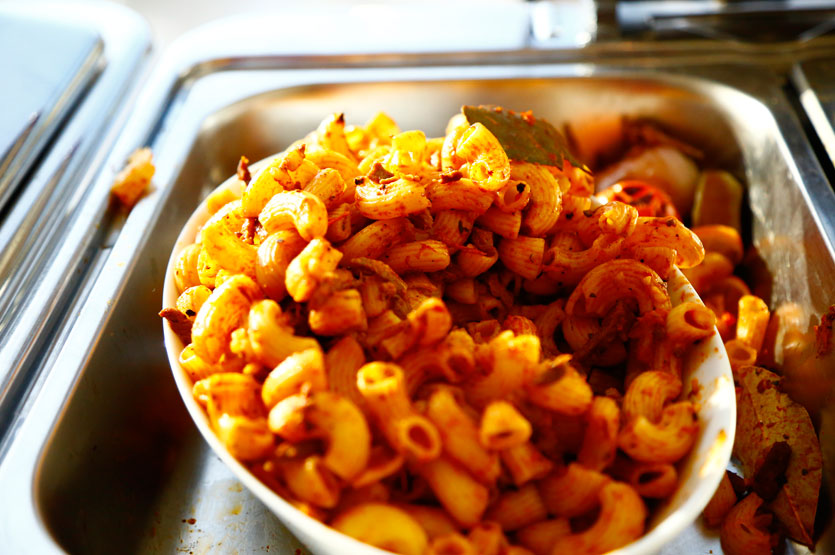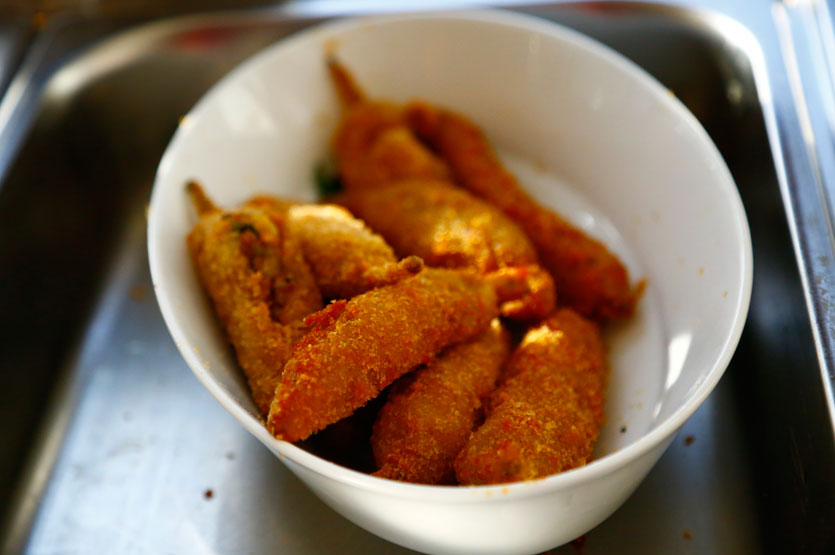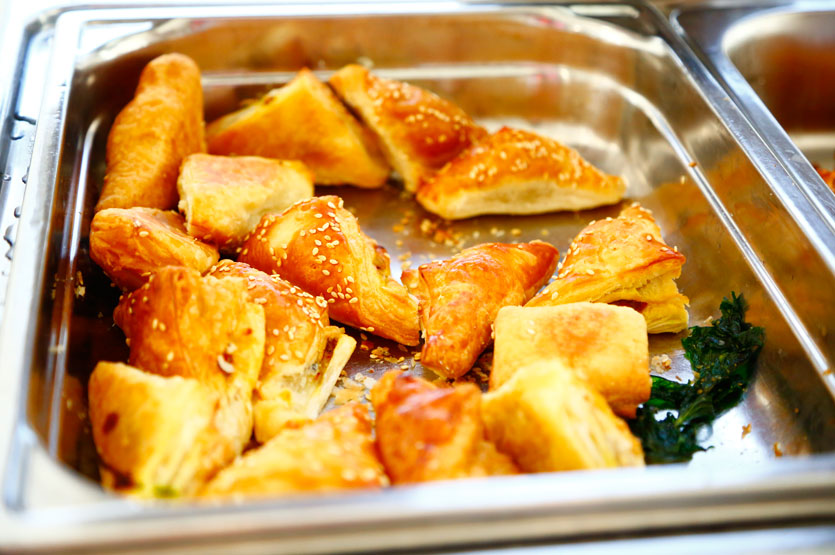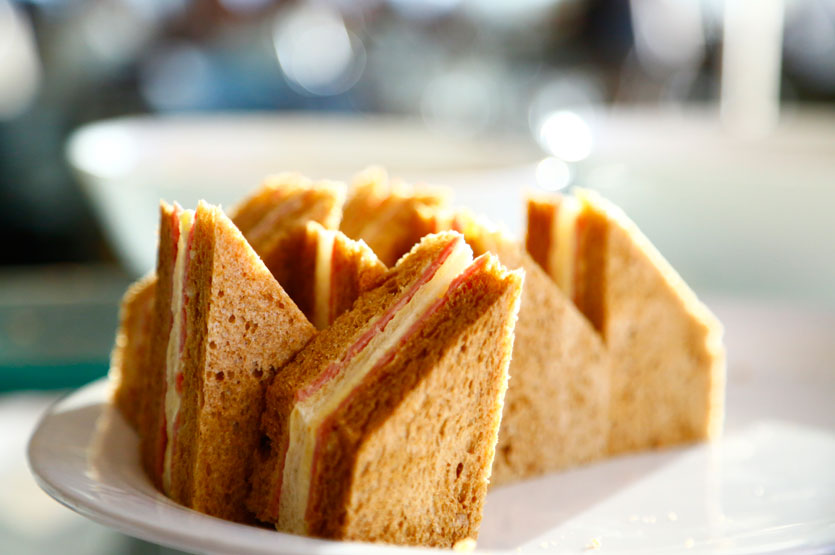 Of the desserts, we found that the coffee crumble we tasted was little too dry. However the pancake with maple syrup was just right, and the other goodies were tasty. The achcharu section seemed to be rather popular with the locals. They also have a few flavours of ice cream, tea, coffee and a few other beverages.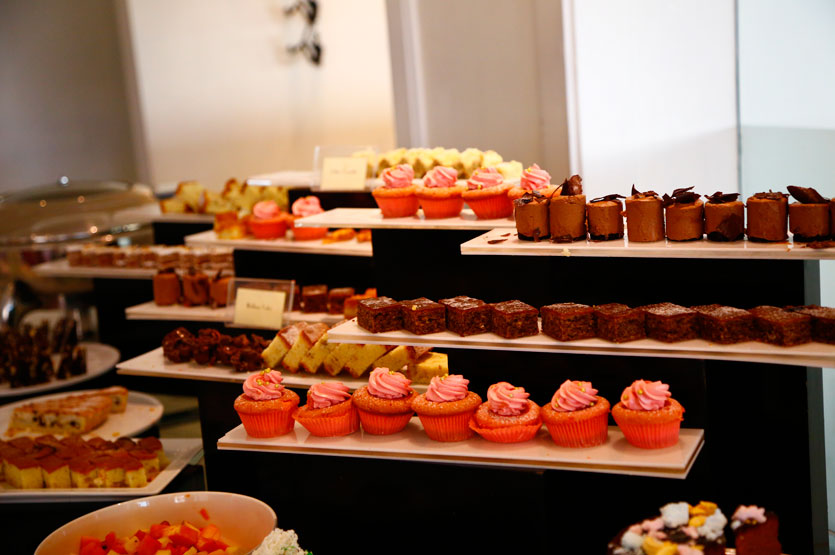 The small area was totally jampacked and felt overcrowded. There wasn't enough room to walk around comfortably while serving yourself. Also, it would have been nice to have had some obliging staff and smiling faces around especially considering that this is a five star hotel.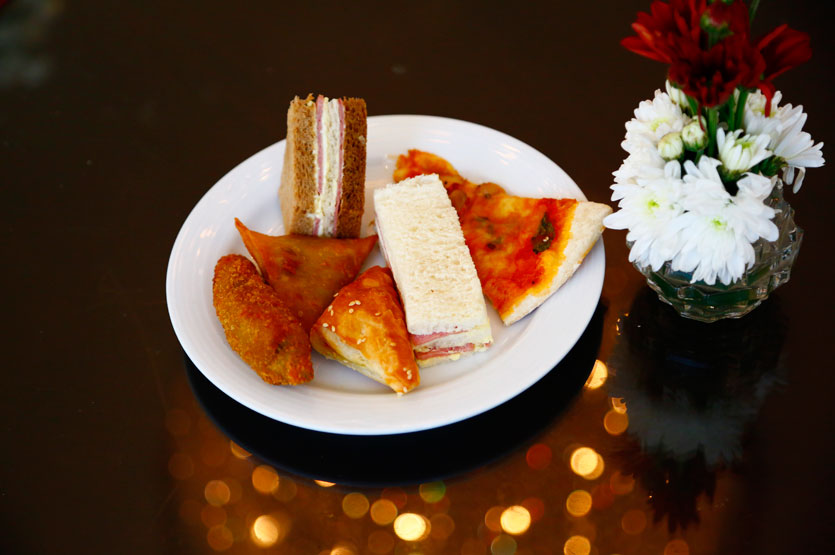 We recommend that you make a reservation and ask them specifically to arrange a table where it's not so sunny. Otherwise you might get a table in a very hot and sunny place like we did.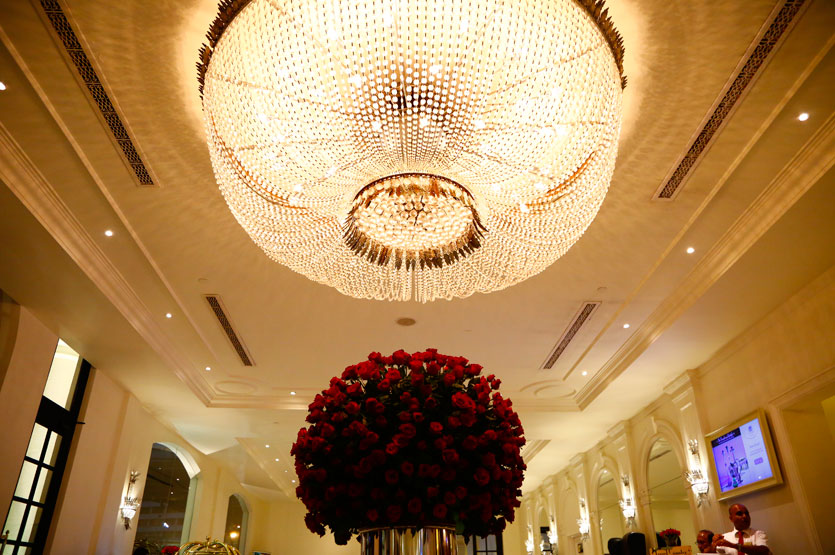 (011) 2 421 221
48, Janadhipathi Mawatha, Colombo 1
Price: Rs. 1980/- nett
Daily from 3PM to 6PM
*Every last Wednesday of the month, a fashion show is hosted at high tea.
Video and photographs by Zeeshan Akram Jabeer