We got to try nearly all of the vegan and vegetarian dishes PastaMania had to offer. A very cool interior with friendly and welcoming staff. They even have a separate kids area which is great.
Mains
Pasta Pomodoro (rich smooth mild tomato based sauce)
Pasta Arrabiata (a creamy tomato based sauce with an extra dose of charge chilli)
Pasta alFunghii (sliced shitake mushroom in a creamy sauce)
Pasta Mediterranean (mixed vegetables in a tomato herb sauce)
Pasta Aglio Olio (a simple blend of chilli and garlic tossed in olive oil)
Pizza (half vegetarian and half margherita)
Starters
Garlic pizza bread (crispy pizza base seasoned with herbs and sliced garlic)
Bruschetta ( a crispy toast topped with fresh tomato and herb)
Citrus salad ( zesty orange slices with mixed greens and dressing)
Dessert
Mango pizza ( pizza base with topped with crumble and sliced mango and gelato)
Nutty Cioccolato pizza (A chocolate-hazelnut base topped with marshmallows, baked almonds and chocolate sauce, accompanied by a scoop of our premium Italian Gelato)
Beverages
Faluda
Rosehip and strawberry quencher
Passion and berry quencher
It was a rainy day and we didn't think it would be ideal to have cold beverages but once we got to have a sip of that rosehip and strawberry quencher we couldn't stop. It was super refreshing and huge. Could barely finish the whole thing unless you eat for around an hour. It was worth the Rs.500/- because of the quantity and the quality of the drink.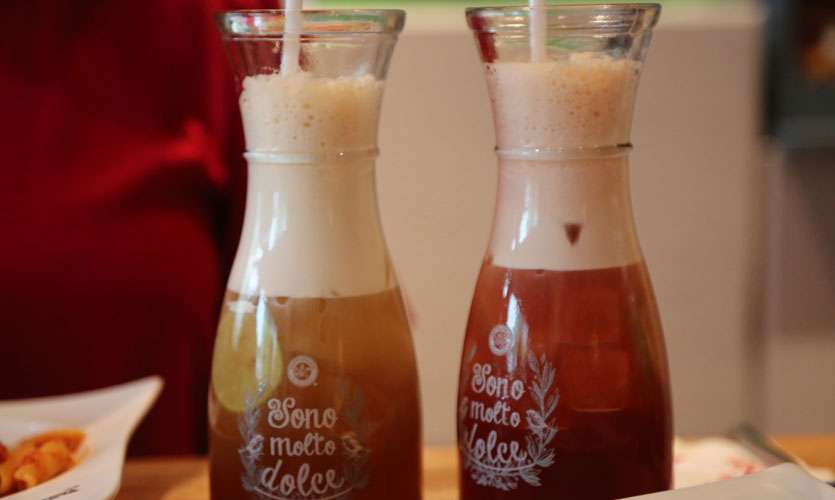 The Garlic bread starter was on point. Very flavourful and the accompanying sides for the bread was superb. The Bruschetta, on the other hand, was a little too crispy for us, we would have preferred to have the bread slightly more hydrated. But overall for 250/-, it was quite a decent dish.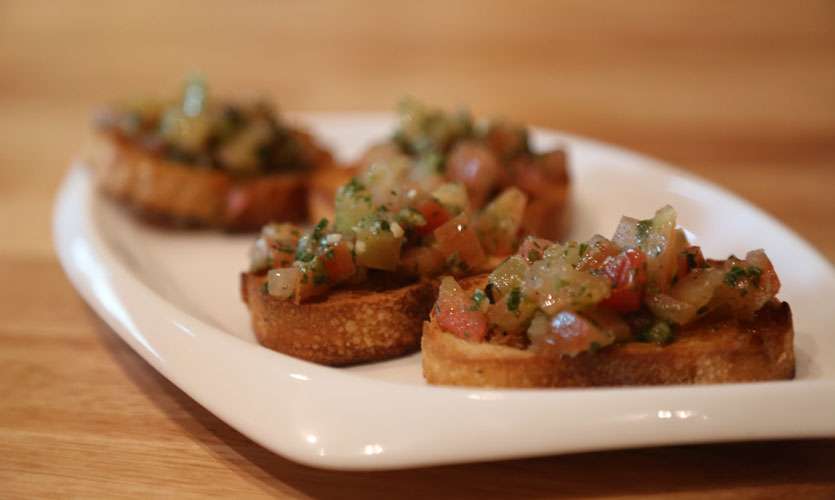 All the pastas we tried we truly delicious, very different from one another from extra spicy to super creamy and mild. The ingredients used were fresh and very Italian using button mushrooms and olives and many Italian herbs. And such a range of vegetarian options, unlike other places we have tried out. The best part is the complimentary tub of Parmesan cheese, S&P and chilli flakes, nothing beats that. Reasonably priced between Rs.700- 950. Also a very wide range of insane add-ons such as shitake, pineapple, artichoke etc. Among them, the tomato-based pastas are vegan while all others we reviewed are vegetarian.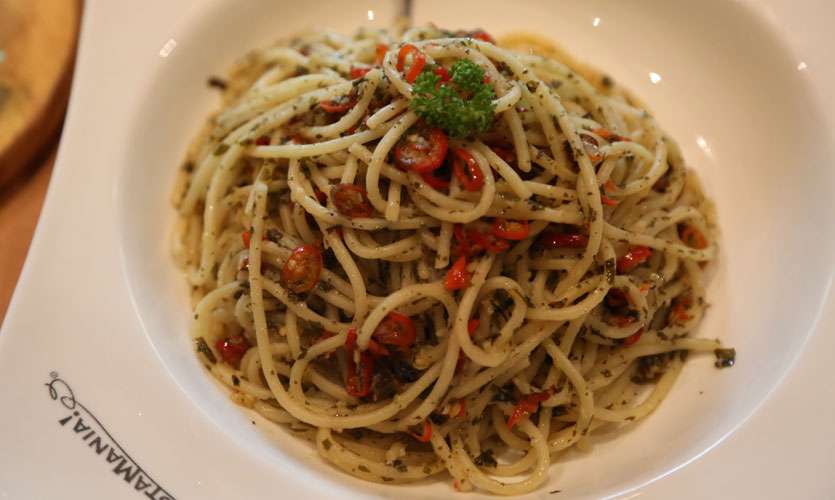 Pasta Aglio Olio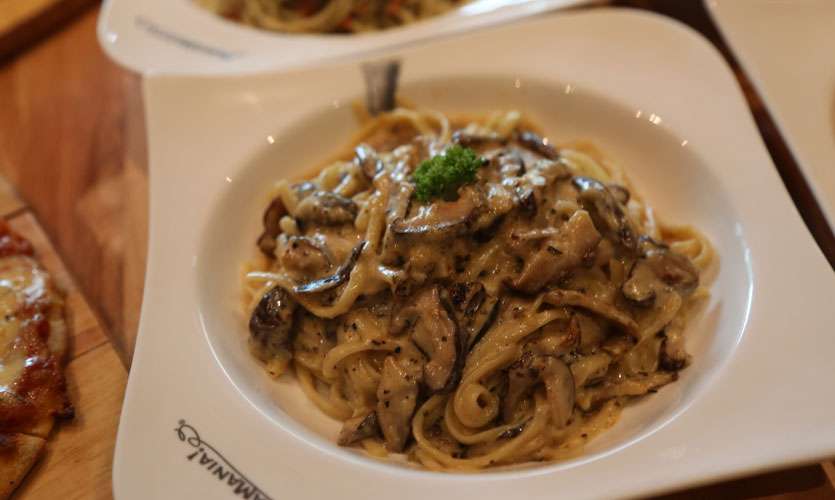 Pasta al Funghi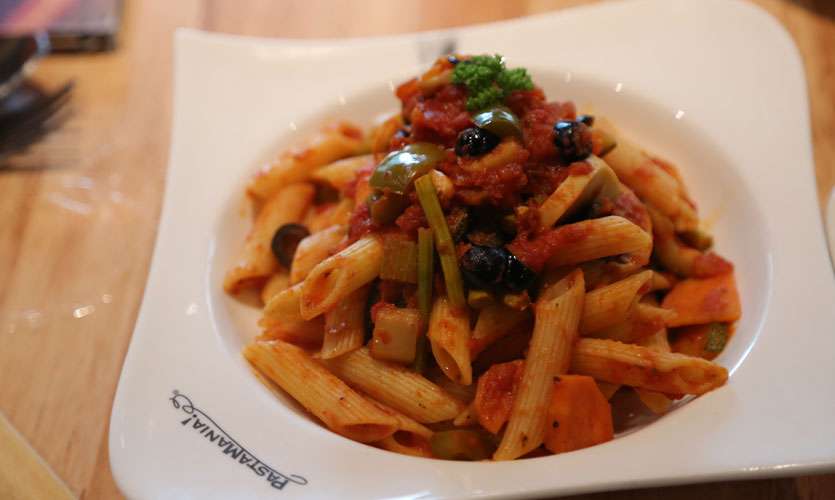 Pasta Mediterranean
The vegetarian pizzas come in two styles, the classic Margherita and the vegetarian. But of course, the option is adding the extra toppings is also available. We Weren't the biggest fans of the pizzas since the pastas were amazing and We didn't feel the same authentic Italian texture in the pizzas.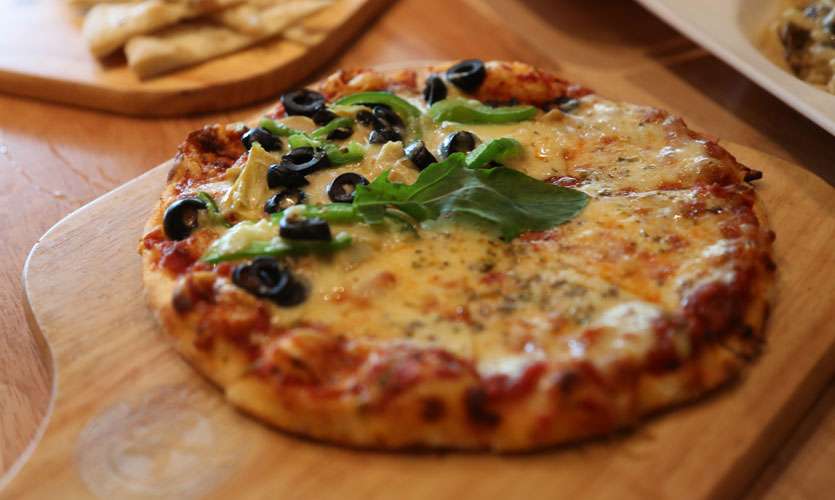 Deserts are really creative and come with a scoop of gelato. Offering 6 different types of sweet pizzas. Topped with crumble, chocolate sauce, mango, strawberry, blueberry and banana. Although it's priced at 750/-, which is a little costly for a dessert, it is very filling and can be easily shared amongst 2-3 people.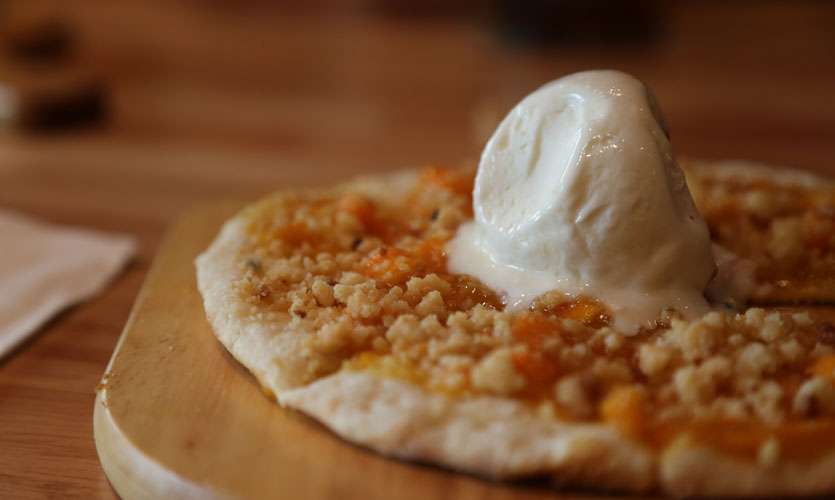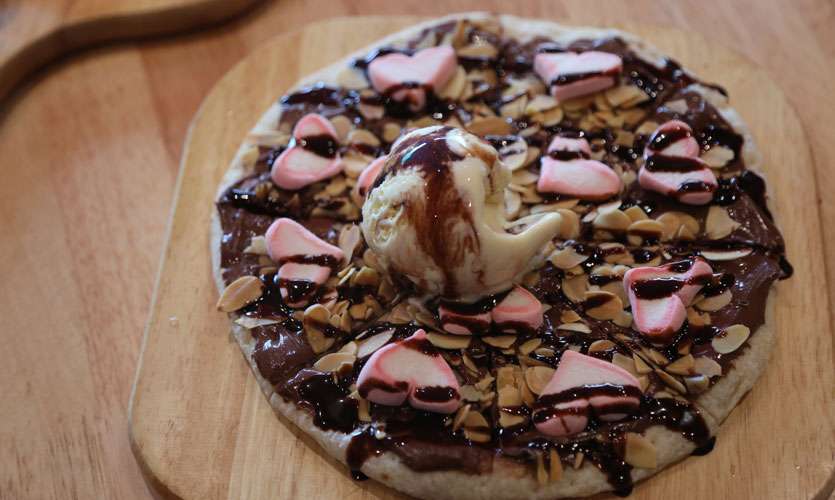 If you are looking for a range of vegan and vegetarian options I would recommend pasta mania for sure. It serves all kinds of flavour profiles and preferences.