I am a sucker for good éclairs. Sadly good éclairs are really hard to find in Colombo, unless they are homemade, as they tend to be hard or worse, overly sweet.
The secret to enjoying them at their best is as they are made. The fresher the better, you see. Lucky for me, aside from my mum's homemade éclairs, I seem to have stumbled upon probably the best éclairs in Colombo courtesy D'eclairs.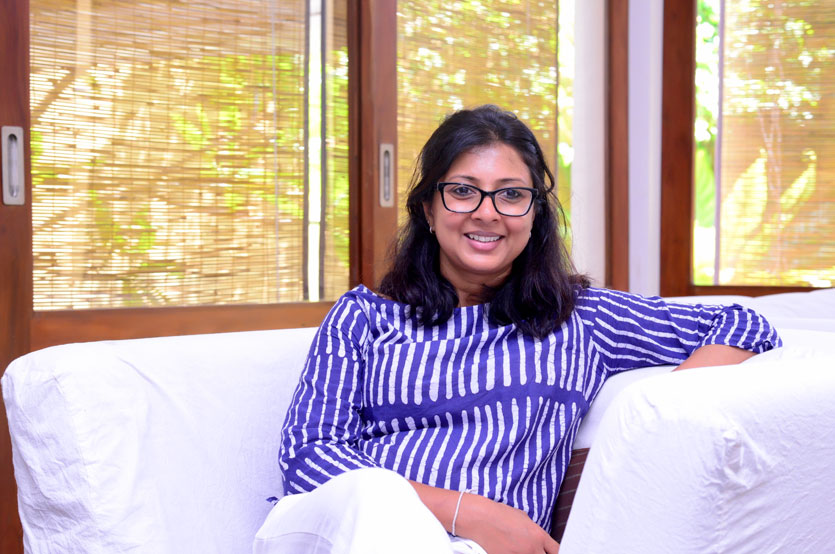 The lady behind these divine éclairs is Deviyani de Silva. With a background in design, Deviyani started baking éclairs for fun, "I did it for fun, but also because éclairs are hard to make and making them is therapeutic."
"My guinea pigs were my family," she says, adding that after having sold out the éclairs she made for a bake sale she felt that there might be something worth tapping into. She also filled out a market research form which her son handed out to her, which in turn helped her better understand where she was headed with her home baked goodies and in January this year this year, D'eclairs came to be.
Taste And Value For Money - 5.5 stars
As I mentioned before, these are possibly the best éclairs you will find, while each flavour of the four flavours currently on offer were fantastic.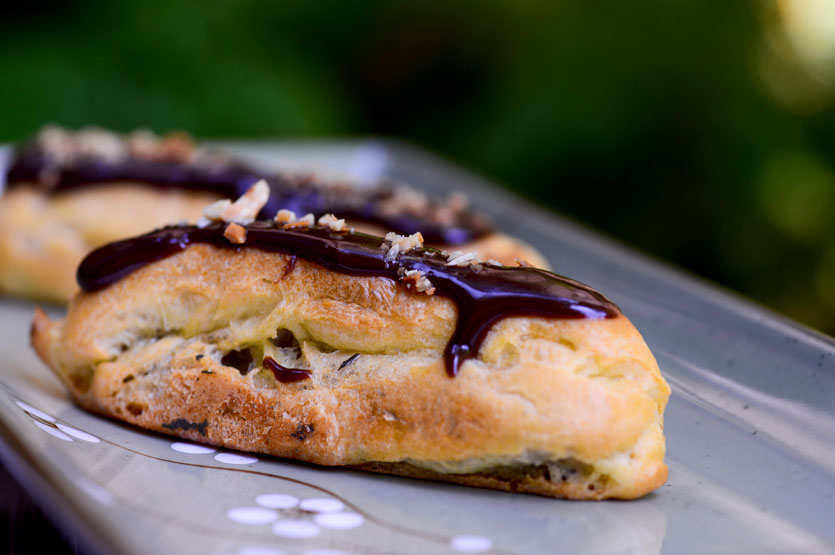 Her simple Chocolate Éclair (Rs. 100) filled with chocolate cream and topped with chocolate ganache and cashew nuts was wonderful.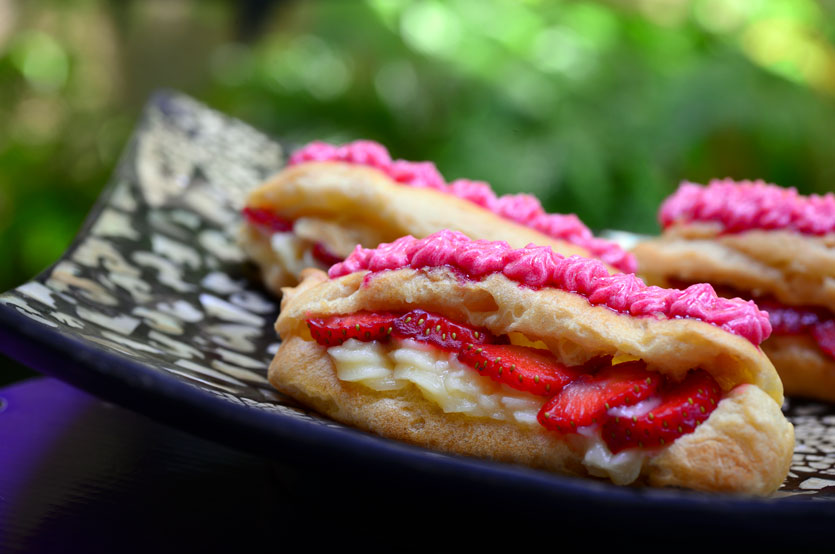 If you like fruity flavours go for the Strawberry Éclair (Rs. 150), which is stuffed with a vanilla cream and slices of fresh strawberries and topped with a strawberry buttercream.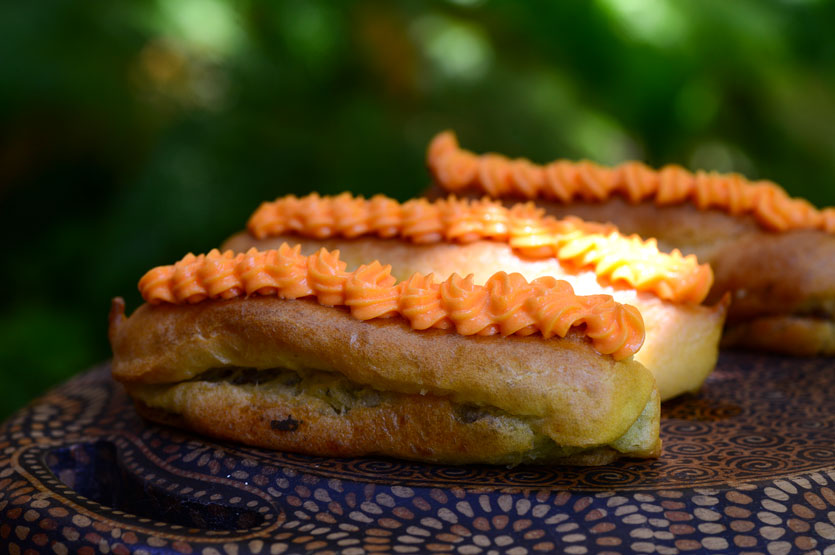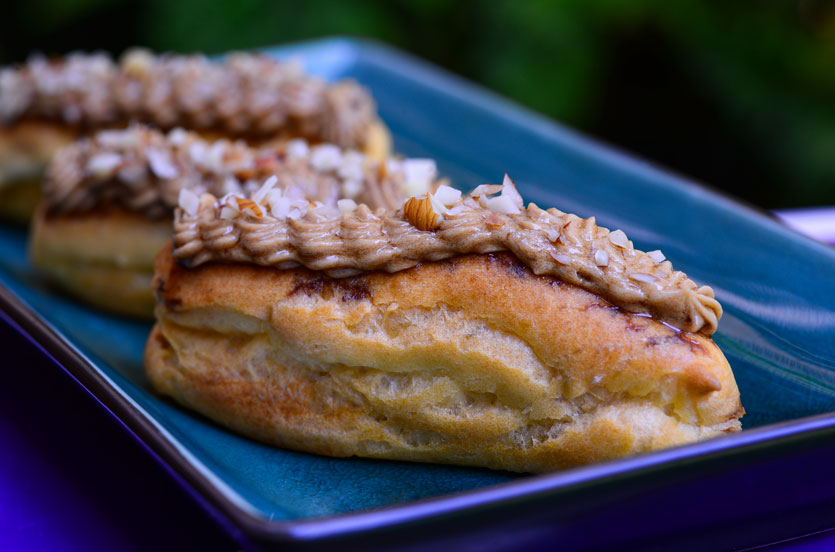 Among the more luxurious flavours are D'eclairs' mindblowing Brandy Orange Éclair (Rs. 150) and Kahlúa Coffee Éclair (Rs. 150). The former is stuffed with a brandy cream and topped with a beautifully subtle orange buttercream, while the latter is filled with a Kahlúa cream and topped with a coffee buttercream and chopped almonds.
The éclairs were soft and buttery, while the fillings and topping had the perfect amount of sweetness. The flavours, especially the orange wasn't overpowering in the least and I will most certainly find myself going back for more.
---
Please note:
- 24 hours' notice is required for an order.
- A minimum of 24 éclairs is required per order.
- Prices are per éclair.
- Orders and flavours can be customised.
Tel: 077-756-7921
Email: declairs@yahoo.com
Facebook: www.facebook.com/Declairs
---
PHOTOGRAPHS by Kanishke Ganewatte