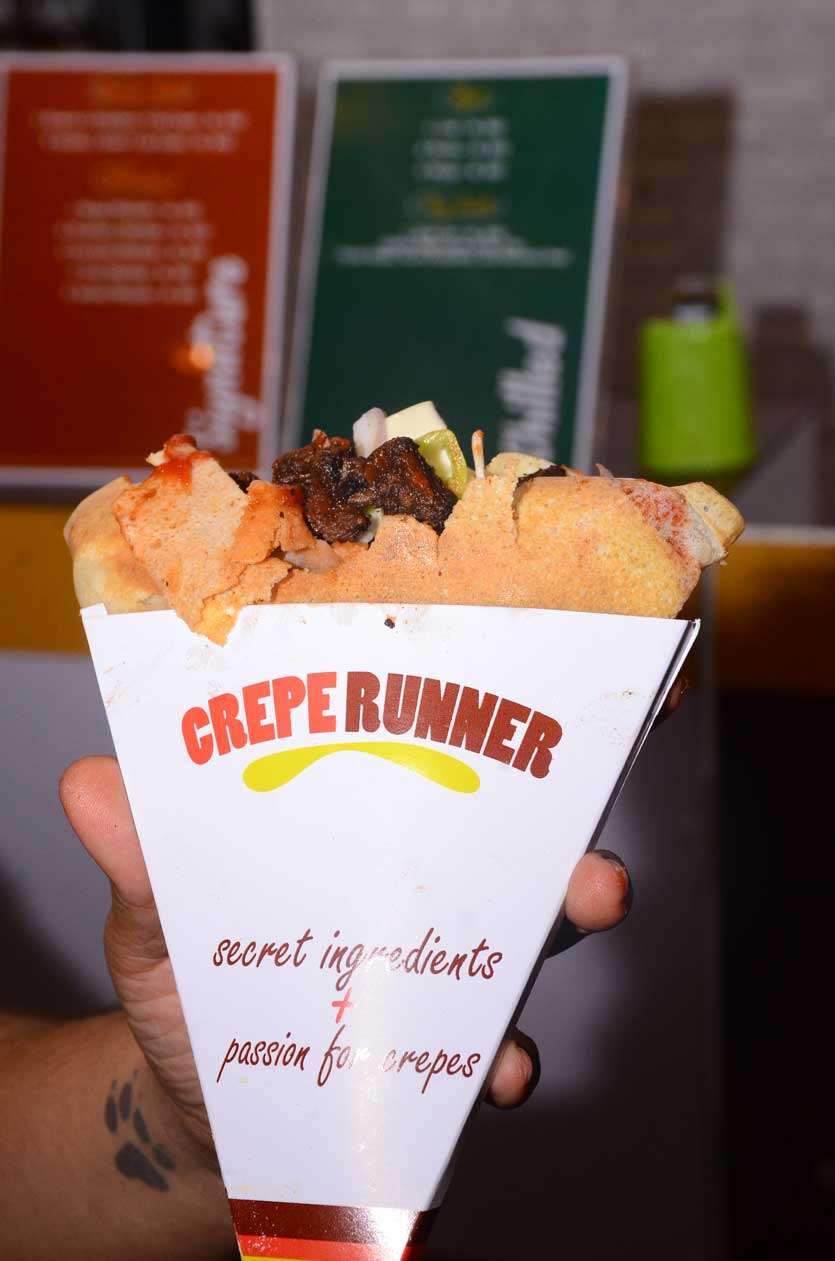 In the heart of Mount Lavinia you'd find an area dedicated to all things food called "Street Rush" and in the midst of all that you'd find an outlet that shines a little brighter and that is Crepe Runner! Now most of you know Crepe Runner for its truck situated down Marine Drive, however we happened to visit the outlet in Mount Lavinia and to our pleasant surprise we met the nicest team we've ever met in a long time. It's safe to say the people behind the scenes of Crepe Runner are just as energetic as their Crepes make you feel after you've eaten them.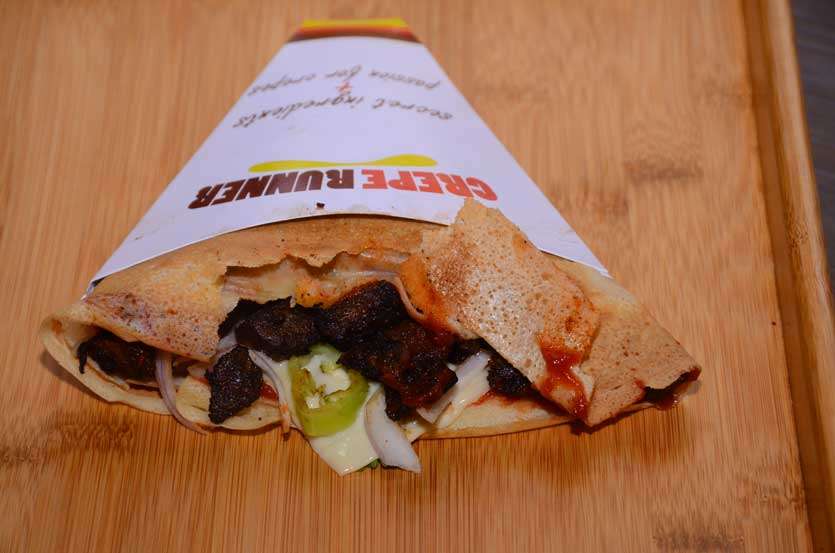 When you get there it's the ordering process is pretty simple and the wait is just over 5 minutes. You can choose from a variety of classics and special sweeter combos or you could even go for a savory crepe and wash it down with one of their Milkshakes or their amazing Mojitos. One thing you must know is, if by any chance you feel inspired and want to make your own concoction, the team is ever ready to take on the challenge no questions asked, they're so accommodating its endearing!

On to the Crepes!

The Crunch (Sweet Classic)

Crepe Runner has many categories that you can choose from and from their "Sweet Classic" corner we went with "The Crunch". As the name suggests, this has to be the crunchiest crepe we've ever had and that's because it is coated in Nutella and has a mix of Almonds, Cashews and Walnuts generously sprinkled over the crepe. This was easily our favorite and it was recommended to us by the lovely guy who manages the POS system, and in turn we would like to recommend it to you!

Nutella + KitKat + Oreo (Sweet Combo)

While the contents of this crepe are pretty much in its name, it is still worth talking about owing to the generosity Creperunner offers in terms of portion size. While this costs only 500LKR it is huge in size and they don't hold back with the KitKat and the Oreo's either. Creperunner say's their customer's experience is more important to them than the profit they make and if we're being honest their crepes are a testament to that fact.


Runner Beef Steak (Savory)

Priced at just 450LKR this crepe would actually pass off as a good meal, and we also to some extend believe it's somehow healthier than your general carb filled rice and curry. The Crepe after all is thin, and Creperunner is super generous with the meat, it actually falls out of the crepe because it's way too full of stuffing. Its wholesome and we loved it!
Passion Mojito & Oreo Milkshake

Creperunner has two categories to choose from when it comes to beverages and that's "Mojitos & Milkshakes". From the Mojito section, we checked out their Passion Fruit Mojito which can only be described as the single most refreshing drink on the planet. It was heavenly and it was our favorite of the two which may have a lot to do with the fact that it was a hot day!

From their Milkshakes section, we checked out their Oreo Milkshake. Trust us when we say the milkshake was so creamy and filling, you could survive on just that! We knew for a fact that Creperunner was generous with the oreos because you could taste it so well throughout the drink and it wasn't watery at all! It's pretty much a meal in a cup!

Website – www.creperunner.lk
Instagram - https://www.instagram.com/creperunner/?hl=en
Facebook - https://www.facebook.com/creperunner/
Contact Number - +94 (75) 659 7057

Pics by Waruna Wanniarachchi