Platinum One Suites, the newest hotspot and lifestyle venue in town, presents the Colombo Brewfest 2019. The event will take place on 7th and 8th March from 5pm onwards and on 9th March from 12.30pm onwards at the poolside. It's going to be all chugs, hops and unlimited fun while you soak up the Colombo vibes and nightlife scene, atop the 4th floor of Platinum One Suites.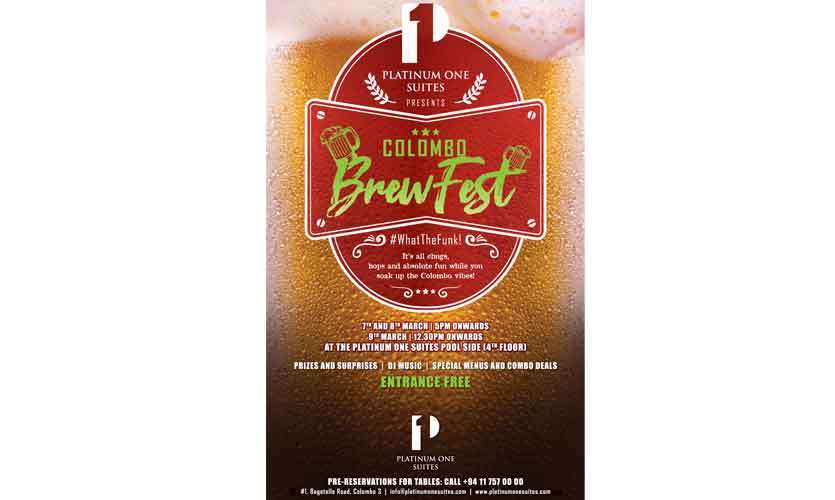 Eclectic music, a stunning ambience, prizes, surprises and an array of amazing food and beverage deals are to complement your evening at the Colombo Brewfest. From brew sessions to your best moves on the dance floor, look forward to a hip HOP Brewfest with you taking on the fun!
"This is the very first food and beverage related event organised by Platinum One Suites and our aim is to give Colombo something big to talk about,"
said Mahesh Amarasinghe, COO of Platinum One Suites.
"Our culinary team has gone the extra mile to create a great selection of food which will be on offer at the Colombo Brewfest, along with special deals on beverages. Our poolside location is one of a kind, consisting of a spirited atmosphere and boasting breathtaking views of the Colombo skyline. We will be launching the poolside bar and lounge at the Colombo Brewfest so that guests can continue to indulge in the unique dining experiences we offer here at Platinum One Suites".
Conveniently located at the corner of Bagatalle Road along the bustling Galle Road in Colombo 3, this apartment-hotel concept boasts expansive spaces consisting of 3-bedroom and 4-bedroom suites, complete with housekeeping, concierge and butler services. All apartment-suites consist of artistic interiors, high-end furnishing and boast stunning views of the ocean and Colombo skyline.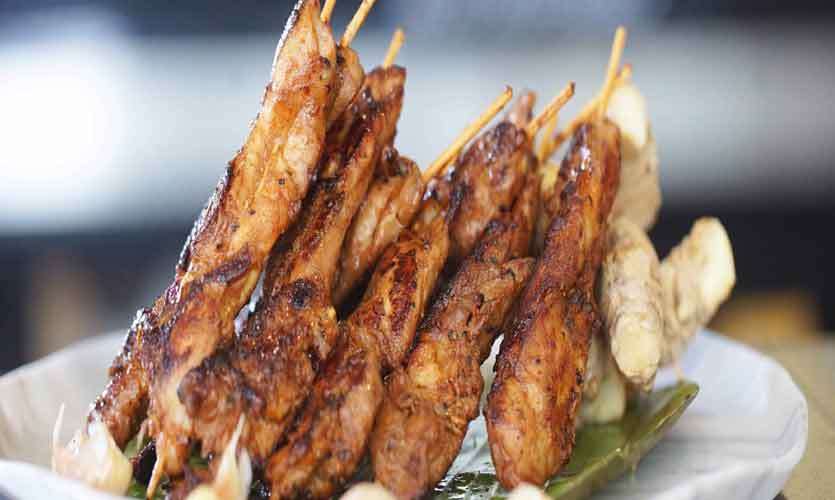 Platinum One Suites also has a restaurant, lounge and bar, café, swimming pool, gymnasium, sauna, luxury Spa, a meeting room and private event spaces for business meetings, corporate events or intimate gatherings.
For more details, visit the Platinum One Suites Facebook page or www.platinumonesuites.com. For reservations, call 011 757 00 00.