The world renowned brand Ce La Vi, which translates to "This is the life", is instantly associated with the idea of a bar and lounge that is bound to provide you with an unforgettable nightlife experience.
In Colombo, a leading 5 star hotel - The Kingsbury, provides us with not only a bar and a lounge, but a lovely restaurant combined with a spectacular view of Colombo and the Indian ocean. Our focus in this review is not on their bar and lounge, but their hidden pearl of a restaurant which provides astounding Japanese Cuisine.
The Ambience
The entrance to the restaurant is through a long corridor which is decorated with elegant architecture that prepares you for the beauty of the actual restaurant. The formal sitting area is complemented by the aerial view that is breathtakingly beautiful. Providing you with an exquisite fine dining experience, it's the perfect place to spend some quality time with your family, surprise your significant other for a lovely date or even take out your business partner for a formal meal.
Drinks
From hard liquor, to cocktails and mocktails, Ce La Vi offers everything in terms of its drinks menu. Having been there during the height of day, we ordered mocktails - Strawberry Basil Crush, the Pineapple Passion Coco Crush, and the Cucumber Mint Crush. I was absolutely in love with the Strawberry crush, as it was the perfect mix of fresh strawberry and basil, lime juice, simple syrup and crushed ice. I'm usually not a huge strawberry fan, but consider me a convert because this tasted absolutely amazing.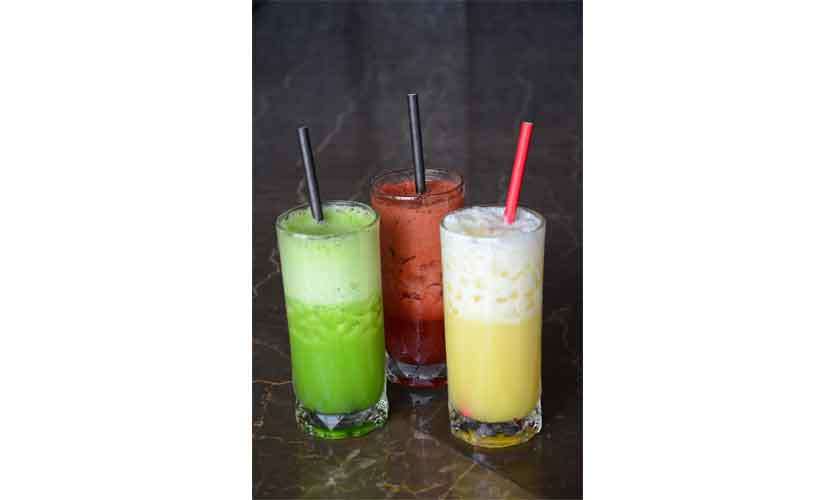 The Starters
The restaurant has a wide variety of starters ranging from Rolls, Salads and Soups to entire Sashimi Platters. We opted for the California Roll, Prawn Tempura, Seafood Soup and a premium Sashimi Platter. Despite the prices being a tad high, dare I say, it is worth the price, as each dish is presented in the most beautiful and intricate manner, and every single one tasted absolutely delightful.
The sushi dish California Roll, served with snow crab and cucumber, was quite delicious especially when dipped in soy sauce.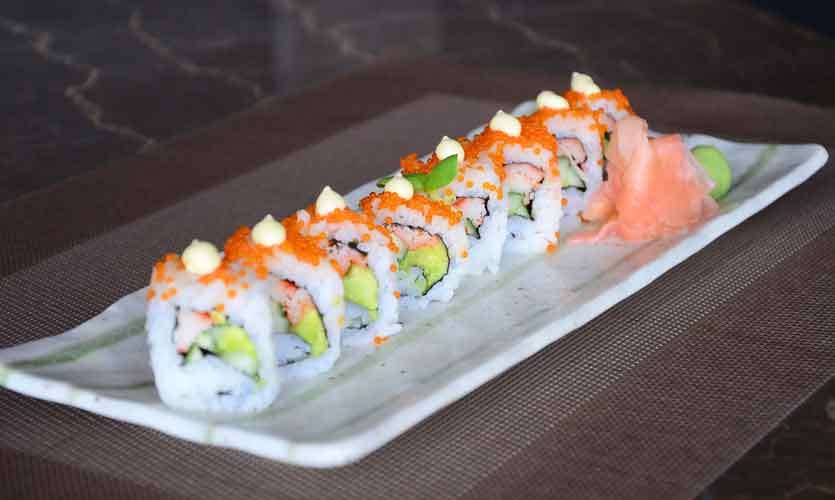 The Sashimi platter consisted of Mackerel, Salmon, Tuna and Crab sticks and honestly looked too pretty to eat. But eat it we did, and I would be doing the dish justice by saying that it tasted as fabulous as it looked.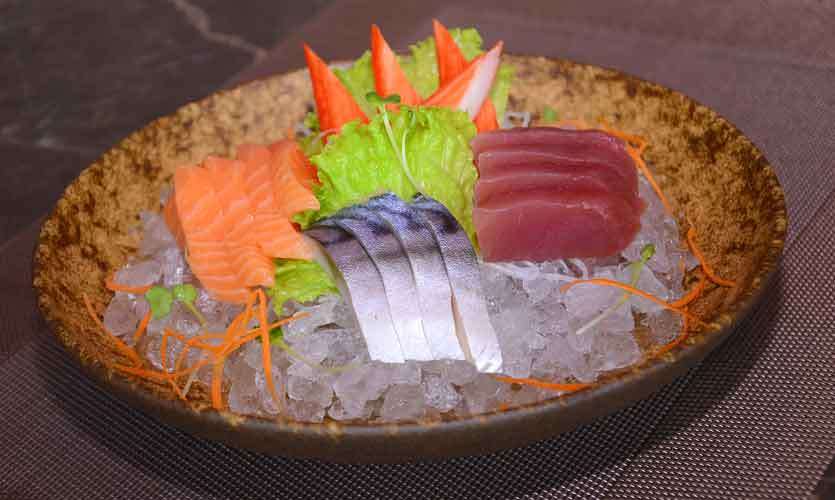 Although the Seafood Soup wasn't one of my favourite, the Prawn Tempura made up for it. The tempura was crispy and rich in flavour, and an absolute finger licking good dish!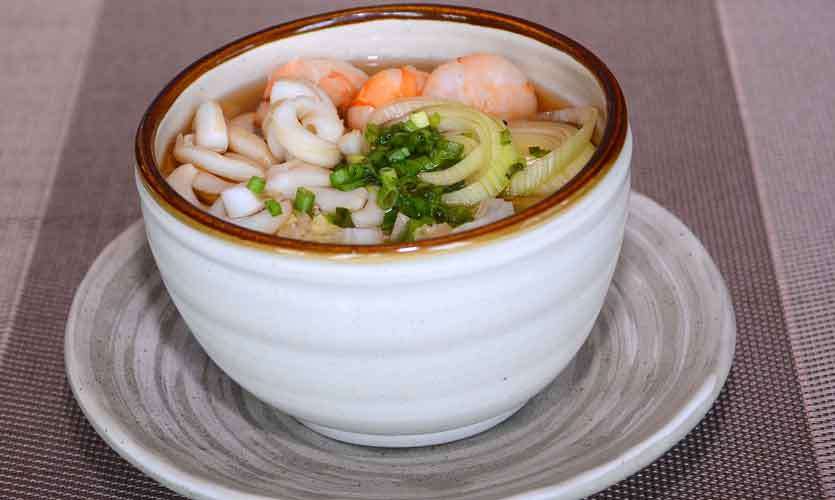 The Mains
Having seen their extensive menu, we decided to order Chicken, Cuttlefish and Prawn Teppanyaki. Each dish was complemented by a side dish of mushrooms and a number of vegetables. The cuttlefish and the prawns were absolutely mouthwatering, as they were really spicy and quite big and juicy, and the Chicken, being boneless, was lovely as it was tender and succulent. This once again affirmed why you can't have Japanese cuisine without trying the teppanyaki.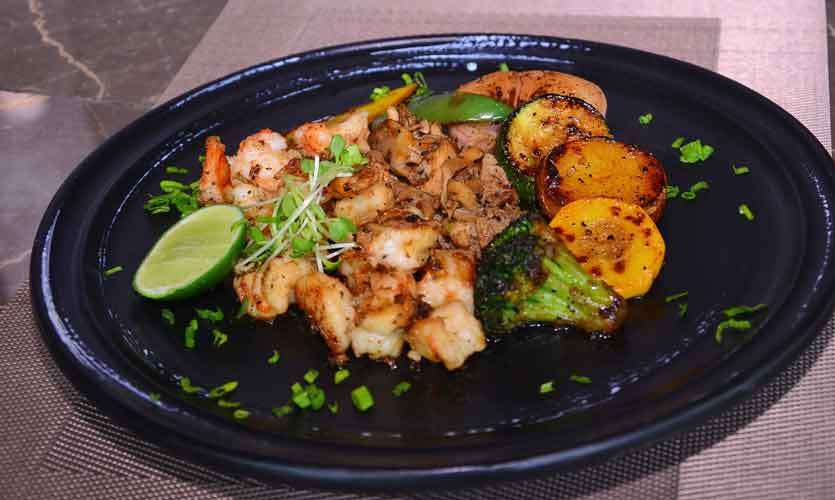 Desserts
The Hazelnut Truffle, Rose and Watermelon Petit Gateaux and the Mango Cheese cake were our choices here, and without a doubt, were the highlight of the day. You should not leave Ce La Vi without trying out their desserts because they are absolutely amazing!
The Hazelnut truffle is a Chocolate Brownie combined with frozen hazelnut souffle and homemade scotch whiskey ice cream. Each layer of the brownie is clearly visible and it was evident how much effort had gone into making this dish. This dessert was incredible and felt like a true explosion of flavour.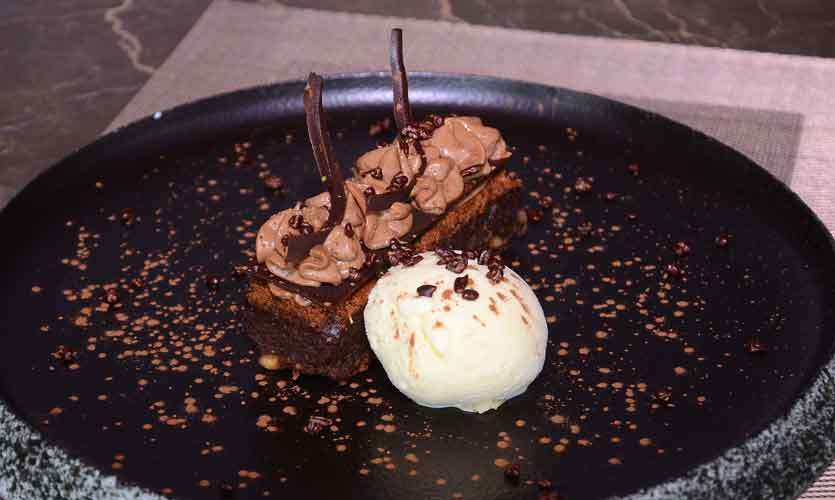 The Mango Cheesecake which came with Yogurt sorbet, caramelized almonds and pistachio crumbles was also a mouthwatering delight. However, the dish of the day, one that simply blew me away, was the Rose and Watermelon Gateaux. You haven't lived till you try this! A dessert that I would consider underpriced, (yes you dont hear that everyday) being only Rs. 800, it was spectacular! It contains layers of Rose and Vanilla Opalys, White Chocolate Cremeux, Fresh Watermelon, and a Raspberry Crumble inside. The presentation is out of this world and it tastes unlike anything I've ever had before. Despite having my doubts when ordering this, I fell in love with this mouthwatering delicacy as I tucked in. The watermelon provides a lovely refreshment to your palate while the opalys and the white chocolate cremeux provides all the sweetness you could ask for.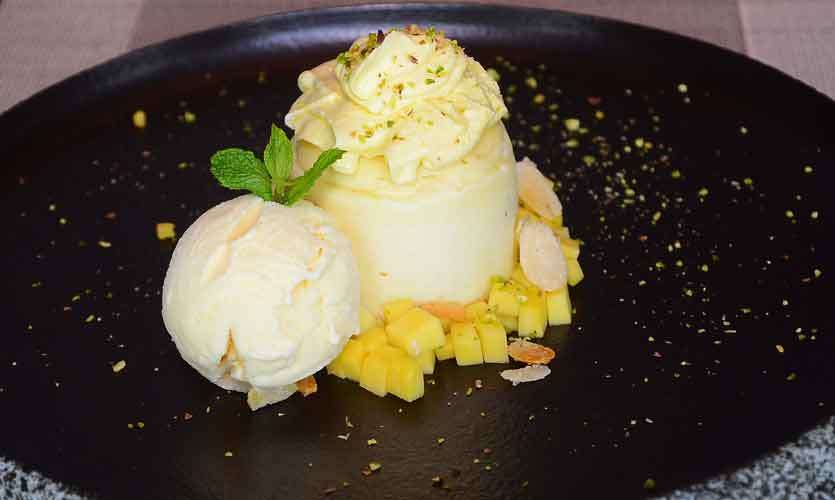 Overall, this is a lovely restaurant to try out and I highly recommend it if you are looking for a place to enjoy a splendid Japanese cuisine.
Tip: DO NOT leave without trying out the Rose and Watermelon Petit Gateaux because like O said; You haven't lived if you haven't had it!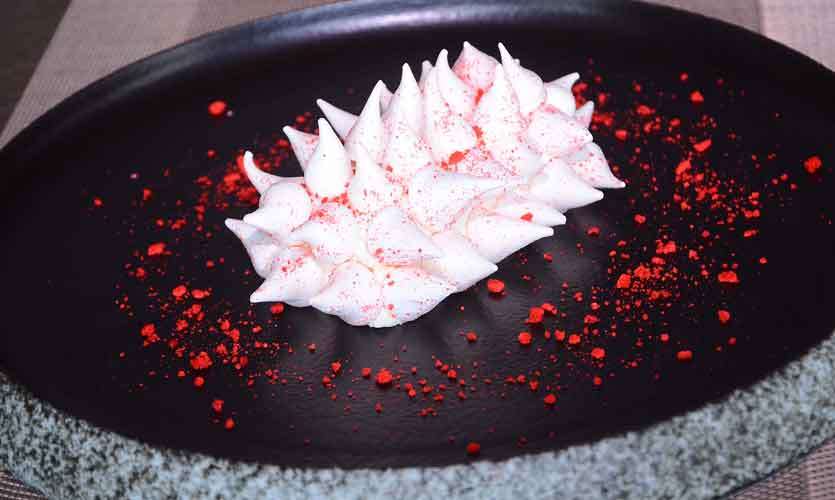 Pics By: Waruna Wanniarachchi