Overall Rating: Very Good
It was a rainy morning when I first stepped into Rukshi Nethicumara's home. This was in 2010 when she had just started Butter Boutique and was baking from home. Now, seven years later she has just opened her cake shop down Rosmead Place (prior to this she had her first venture on 27th Lane but that operation is now closed). When I walked into the new shop too it was a cold and rainy Saturday afternoon and the aroma of cinnamon and cakes and all things sweet when we entered this cute shop reminded me of that first meeting we had. The most noteworthy change, that of a larger floor space for the cafe is welcoming as the first shop was pretty tiny.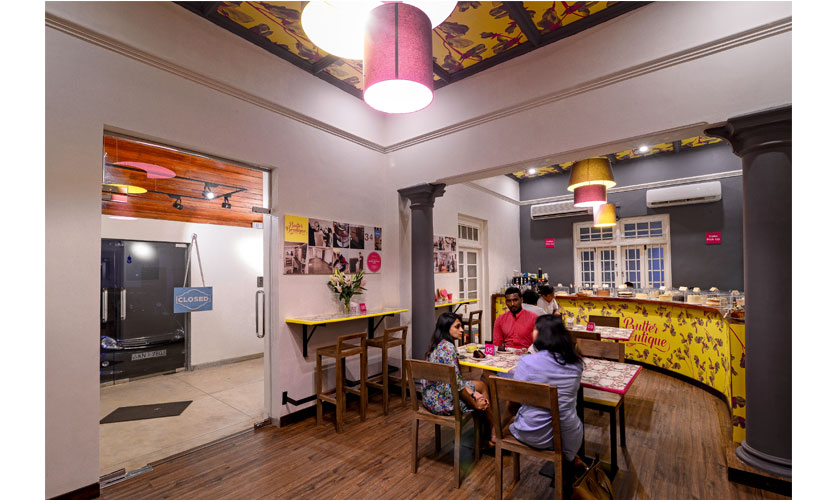 The new store is located on the top of Rosmead Place (off Wijerama Road) right opposite Tintagel and is also home to 'Salt' and 'Stripes and Checks'.
Rukshi was busy and we weren't able to catch up that afternoon but her cakes and other sweet treats spoke for themselves.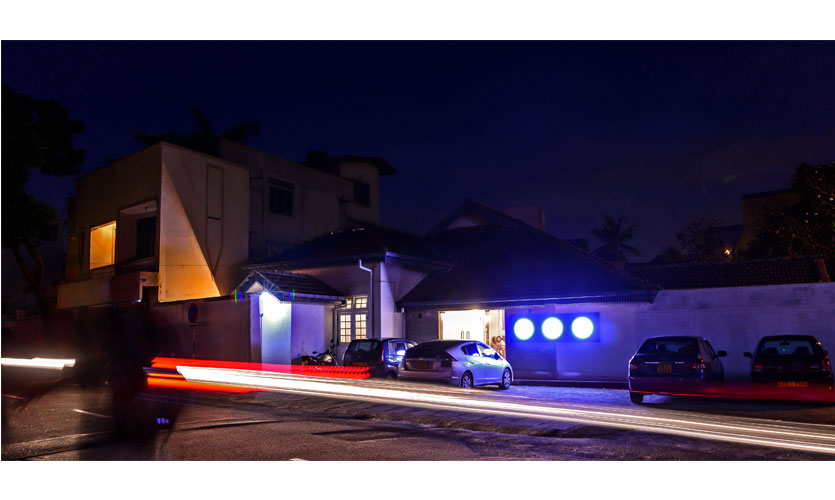 Atmosphere – 5 stars
Taste and value for money (Cakes and Cinnamon Buns) – 5 stars
In spite of the operation being a larger one she still maintains high standards and good quality ingredients. So you get your money's worth.
A must try is Butter Boutiques's Apple Cinnamon Rolls (Rs 550). After all, apple and cinnamon are like a match made in heaven so it was simply perfect with the buttery roll. The traditional version – the Cinnamon Rolls (Rs 550) are also delightful while my kids and I just loved the Nutella Rolls (Rs 550).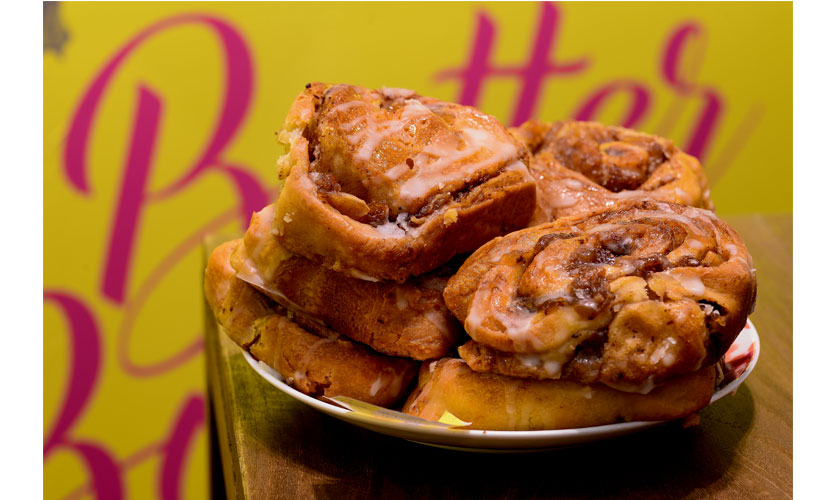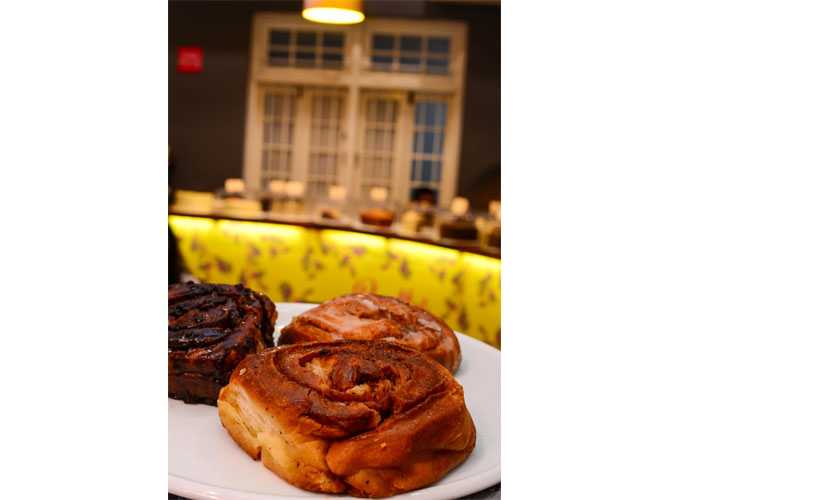 In my books nothing beats the light and milky tones of the Tres Leches (Rs 520). This airy sponge cake soaked in three types of milk and topped with whipped cream is truly special. I could easily have two slices!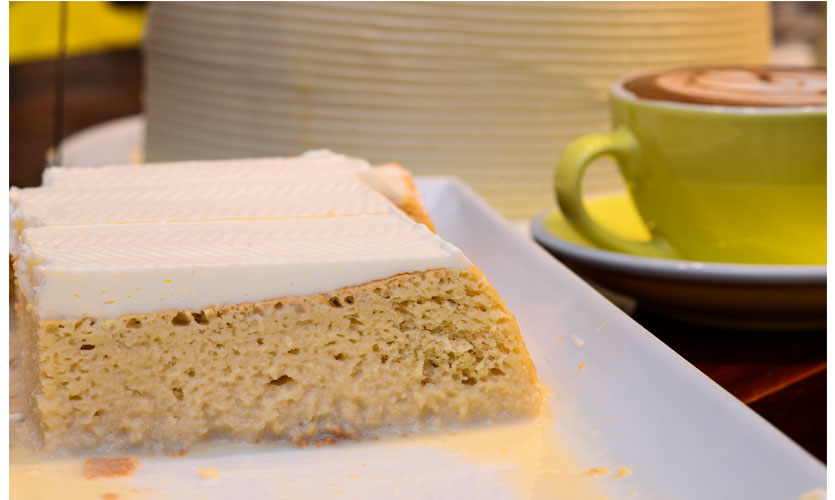 We next dug into the Cinnamon Roll Cake (Rs 580), which, as the name suggests is a cake with the flavour notes of a Cinnamon Roll. This three layer vanilla and cinnamon cake is sandwiched with a buttery frosting which has slight notes of cinnamon in it as well.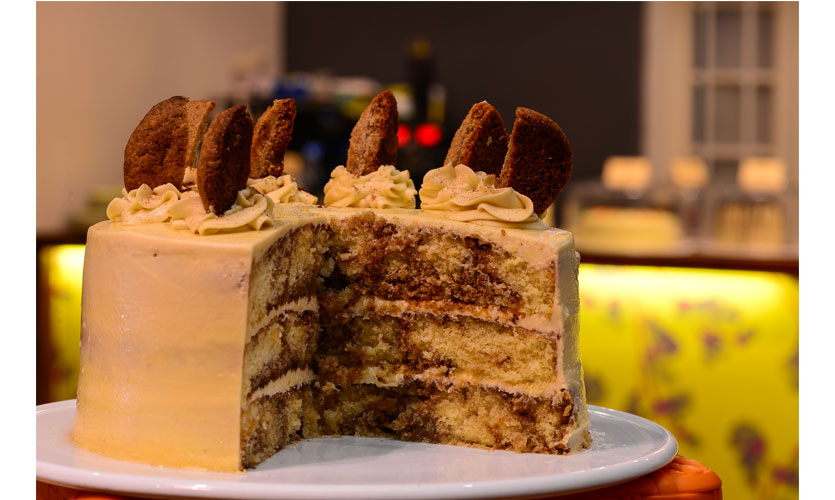 The Black Forest (Rs 560) is a delightful cake to bite into mainly due to the textures it offers from the soft and slightly tangy cherries as well as the tiny chocolate chips and cream while it is just right in terms of sweetness.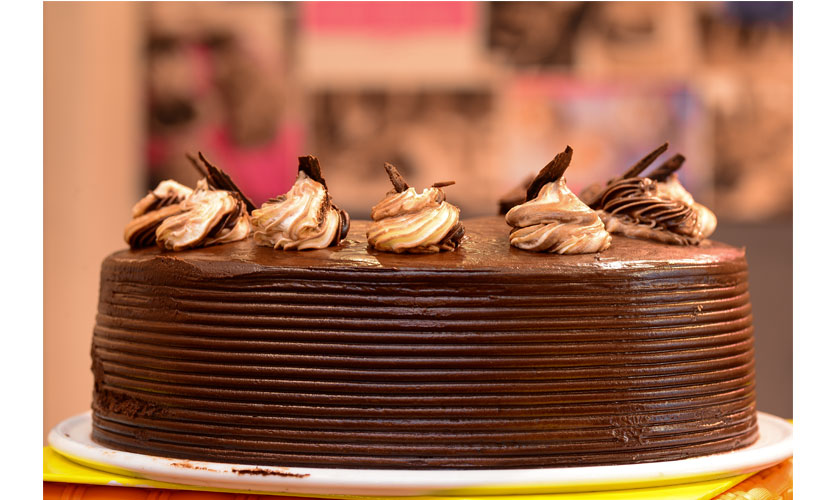 A more decadent cake for me was the Dark Chocolate Salted Caramel (Rs 580). The sweet yet salty caramel along with the deep dark chocolate gave this moist cake a spectacular aura.
We also photographed the Golden Oreo (Rs 550) but it somehow slipped our radar as we totally forgot to try it out, which gives us a good reason to go back!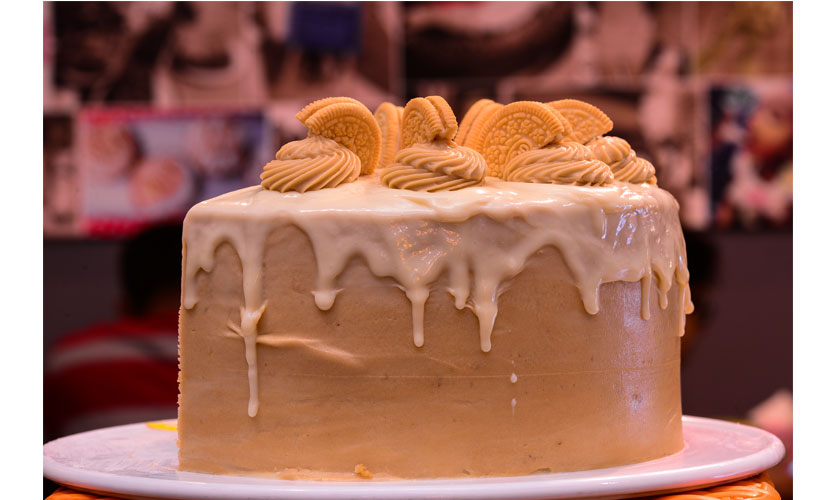 We have heard good things about their Granola Jars (Rs 1,500) too so give those a try. They come in the following combinations – Chai Spiced Granola and Banana Bread Granola.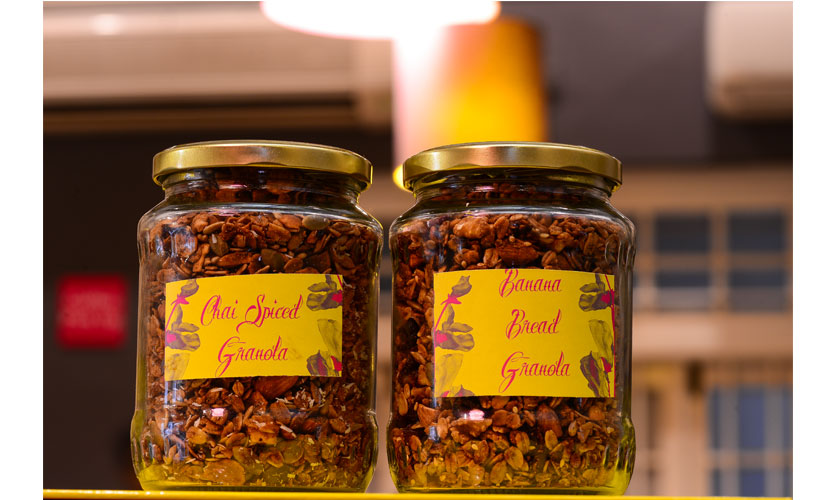 Taste and value for money (Coffee and Hot Chocolate) – 5 stars
One of my all time favourites is their Red Velvet Latte (Rs 550) – Smooth and chocolaty with that hit of coffee. While the perfect companion on a rainy afternoon is their deep, dark, warm and fuzzy Hot Chocolate (Rs 550).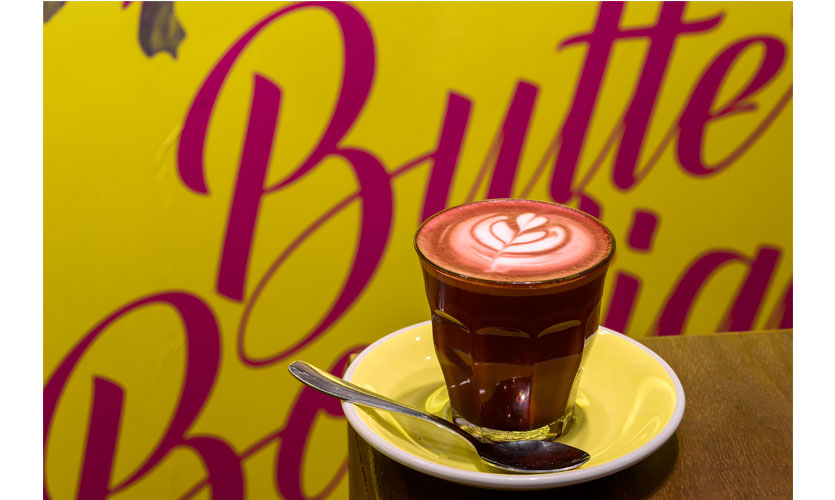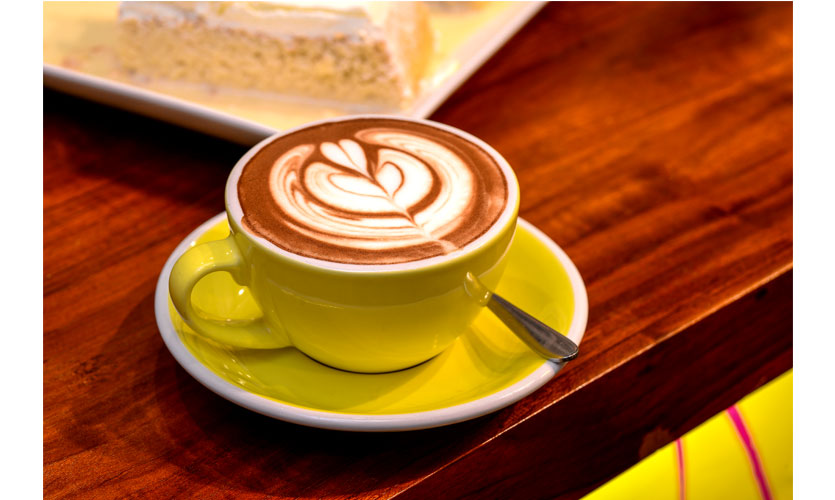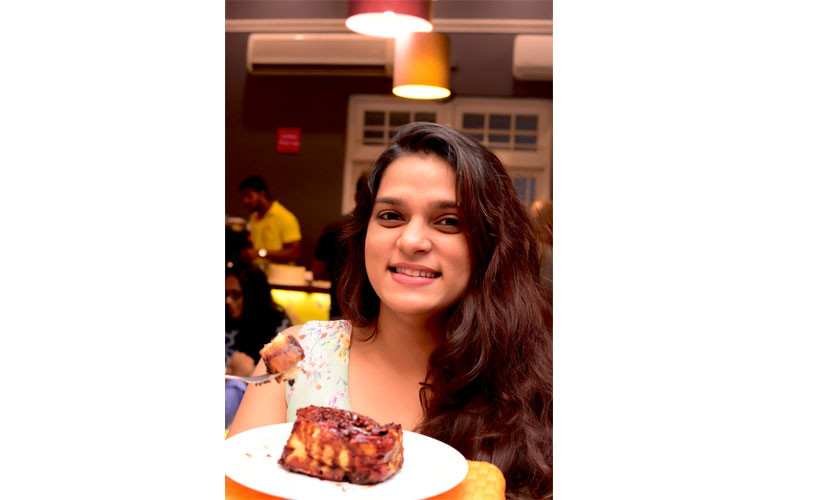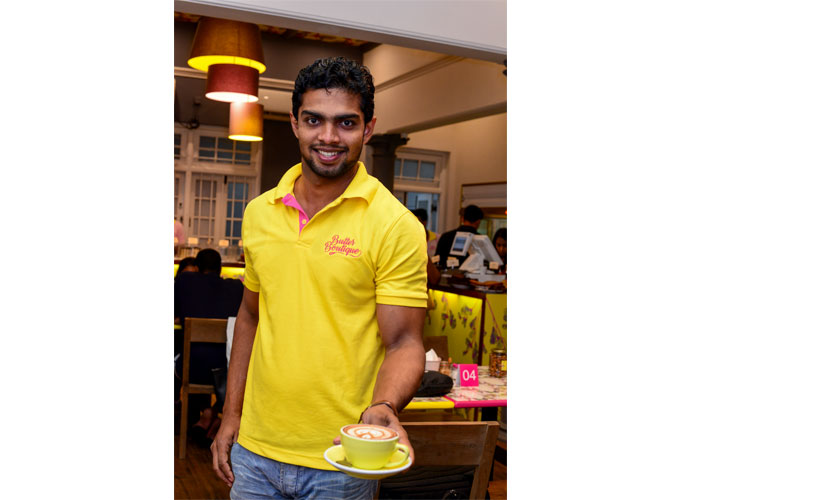 Toilets – 4.5 stars
The toilet is located inside the store 'Salt' and is clean and has the necessary amenities.

Parking – 5 stars
Generally there is plenty of parking.
Facebook: https://www.facebook.com/Butter-Boutique-487130154797968/
Instagram: https://www.instagram.com/butter_boutique/?hl=en
Hours of operation: 8am – 8pm (Tuesday to Thursday), 8am – 11pm (Friday and Saturday), 8am – 7pm (Sunday) and closed on Mondays
Address: 70, Rosmead Place, Colombo
Tel: 011-269-0028

Note:Prices are marked per slice
Pix by Kanishke Ganewatte