Alhambra at Ramada, Colombo is one of the oldest North Indian restaurants in Colombo, which is about 46 years old. It is very well known for its unique Biryani, among the crowd. They specialize in Mughal Cuisine and they recently introduced a new exciting menu which was redone by their very own Rajasthani chef.
Ambience
The interior of the restaurant is really cozy with a North Indian touch with very informative paintings put up on the walls and the chandeliers of the restaurant give it a very authentic look. The arches present on the walls of the restaurant resembled the Taj Mahal.
Food
Starters
As a complimentary starter I was served Poppadoms with a cup of Rasam (image 9010) along with tamarind andgreen chutney dip. The Rasam had a strong, authentic taste in it and the Poppadoms were real crispy and I could not wait to try the man dishes.
Mains
Papdi Chaat Rs. 490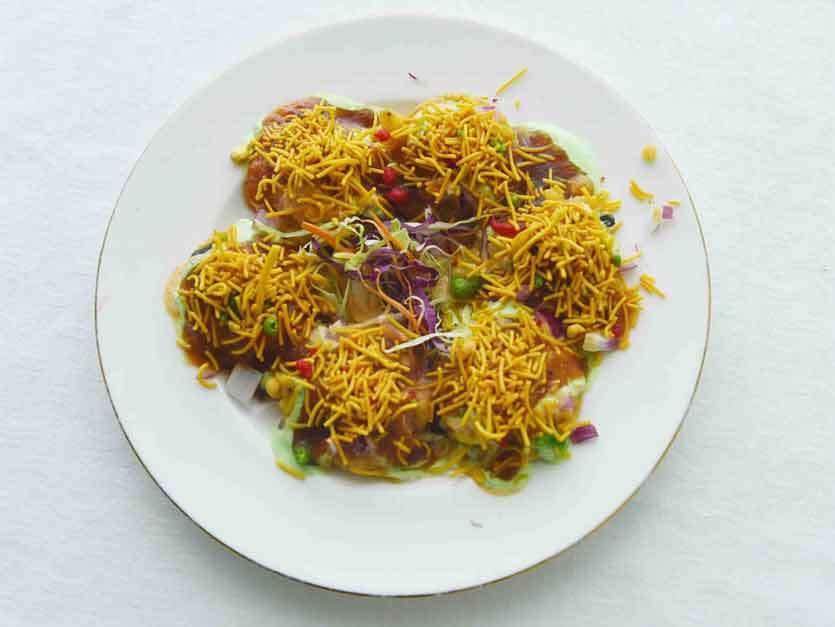 This is a traditional Indian street food which was served with a mix of sweet mint andtamarind chutney. It was a fried wafer that gave out a very creamy and a crunchy texture and it was something different.
Ghee Rice Rs. 600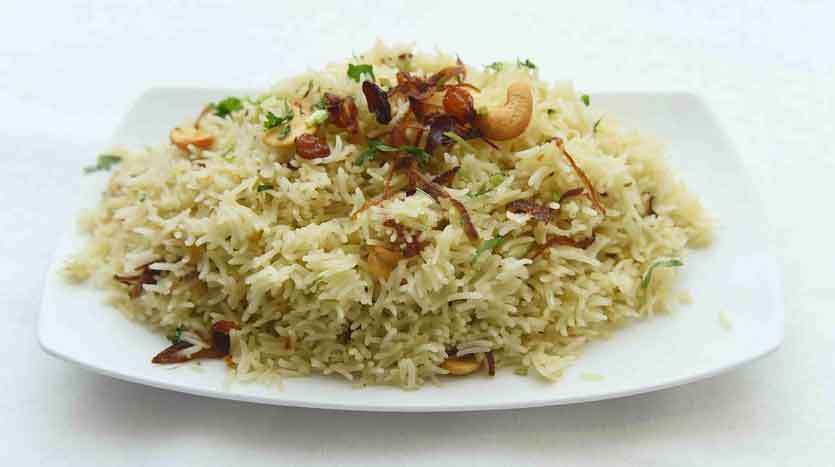 This rice came with fried onions and cashews on top with a garnish of coriander leaves and it tasted really fresh. Ghee rice is tempered cumin rice infused with ghee and it was delicious.
Tandoori Prawns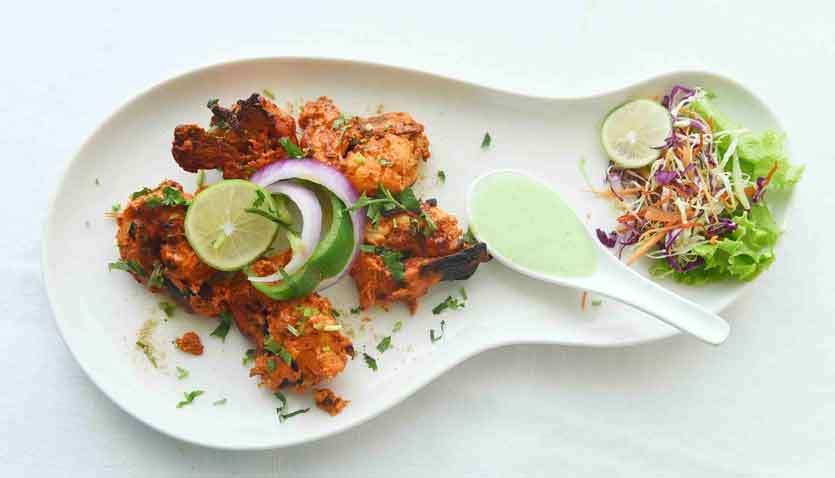 This was a very eye catching dish whichwas served with a salad and lime. The prawns were bursting with amazing flavors. It was excellently prepared and served.
Tandoori Chicken Rs. 1100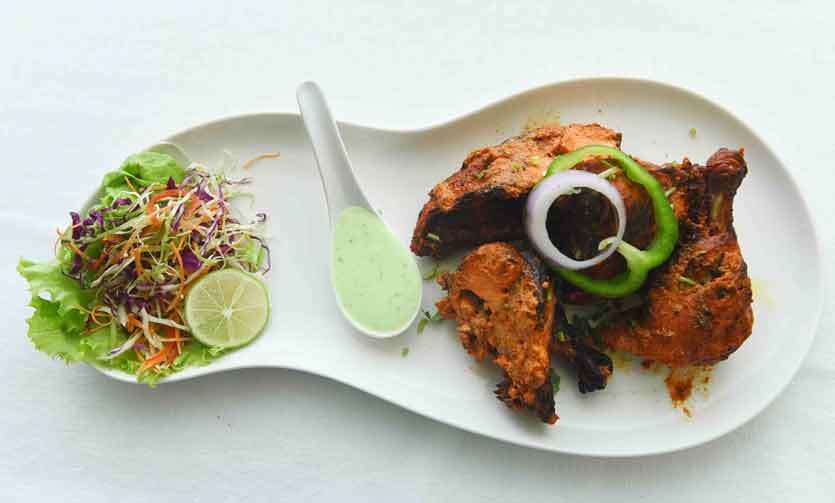 They also served Roasted Tandoori chicken which complemented the main dish of rice. This was again served with a salad. It was really appealing and tasted really good and with its seasoning it has given the chicken a very distinct taste along with a unique spice mix.
Jeera Aloo Rs. 850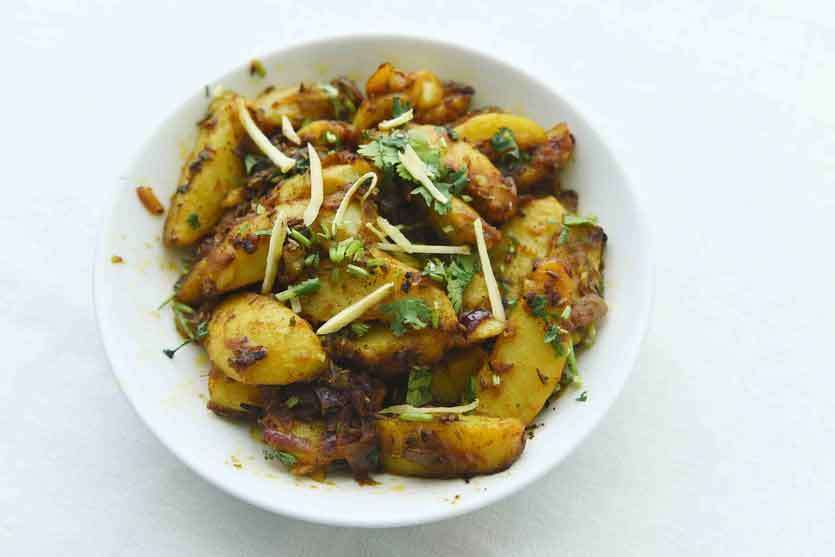 A typical Indian dish which was served as a side dish, along with the main dishes.It containedpotatoes, cumin seeds, curry leaves and many other distinctive Indian spices and it was served hot.
Kadai Bhindi Rs. 800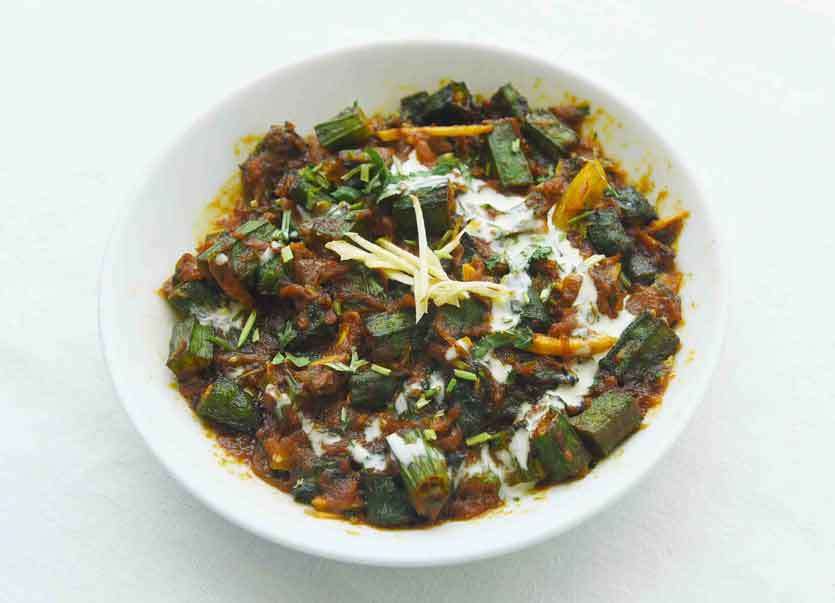 This was a very significant vegan dish with aromatic spices and it had given a nice taste to fried ladies fingers. It was refreshing and went well with the rice, while balancing out the meal.
Naans Rs. 250- Rs. 380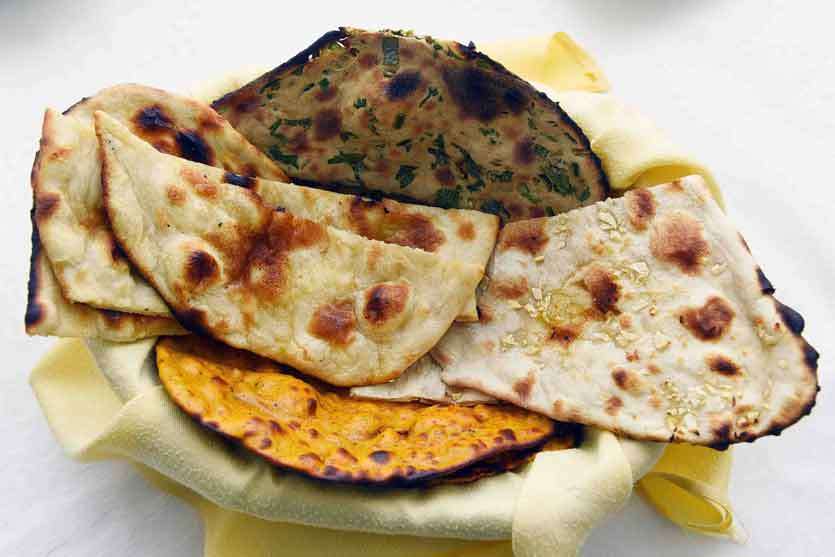 So many different types of Naans were served. I had Butter Naan( Rs.300) and Plain Naan ( Rs. 250) and half of Tandoori Roti ( Rs. 280 ) which I could not finish. The Naans were wonderful in taste and good value for money. The slices were really big and very filling.
Apart from these, they also had Spiced Roti ( Rs. 350), Chili Paratha ( Rs. 380 ) and Garlic Naan (Rs. 300) which were freshly baked with a hint of Indian spices.
Chicken Kurma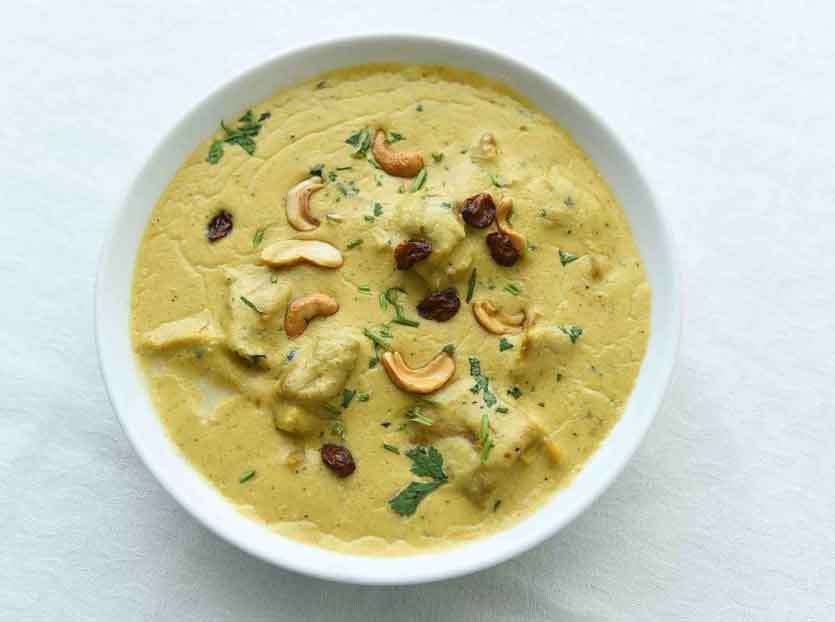 This curry was served along with the Naan, which was very creamy and spiced with a very distinctive taste, topped with cashew. It went really well with the Naan and with the rice too. This dish was my favorite out of all due to its buttery, flavorful nature.
Desserts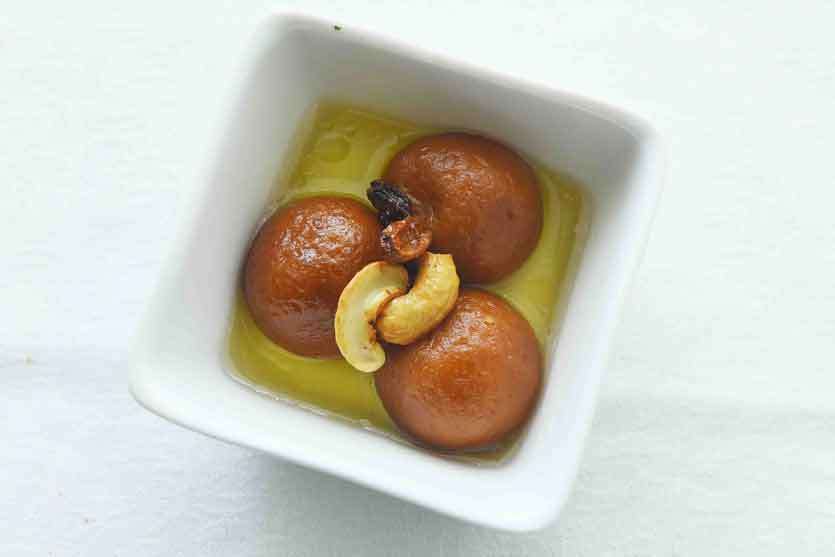 The Gulab Jamun (Rs. 600) served, was a real winner because it was really refreshing after the heavy meal. It was milky and not overly sweet nor oily. It was served with cashews and was soaked in sugar syrup.
Nirbhay Singh, Alhambra's very own Indian Master Chef with over 20 years of experience says, "Iwould recommend our biryani for everyone and also our starters such as Pappdi Chart, Naan and Murgh Makhani. The most popular mutton dish I would recommend is our Rajasthani Laal Maas which is served with Naan. From our drinks the mango Lassi is a very good here. For desserts I'd recommend Gajar Halwa (Rs. 600), which consists of fine shreds of carrot simmered in milk and set with raisins and cashew nuts".
Pic: Chef Nirbhay Singh and Rifath Mansoor
Service
Nishan Seneviratne, the Marketing and PR Consultant at Ramada, Colombo was a really nice host who made sure all the dishes were served on time along with the other particulars of different dishes. The Food and Beverage Manager, Rifath Mansoor was also very friendly and he made sure I had a good dining experience.
Tips:
They recently introduced an extensive Moghul buffet with many North Indian food items, on every Friday night, which is priced at Rs. 2750 per person.
Address
No : 30, Sir Mohamed Macan Markar Mawatha, Colombo 03
Hours of Operation:
Lunch- 12 noon to 2.45 pm
Dinner- 7 pm to 11 pm
Dine in and also available on Uber Eats
Hotline for reservations: 0766645507
Text By Shehara Ratnasinghe
Pics by Samantha Perera