Mt. Lavinia Hotel has become the first 5-star hotel in Sri Lanka that has made an effort to cater to the Vegan community through its Vegan Buffet that takes place every Poya Day at the governors restaurant. We went over to the hotel to check it out and while it may seem rather impossible to make an entire Vegan buffet, Mt Lavinia Hotel stepped up to the challenge and they put on a buffet that was so spectacular that should non-vegan / vegetarian try it out, they wouldn't feel like they're missing out on something.
The feast kicks off with some amazing starters which of course included salads and some shooters made of various veggies and fruits. Among the many things available at the starters corner was a lovely mixed corn salad, some hummus and a Manioc with Black Eyed Beans tower which was the most interesting of them all.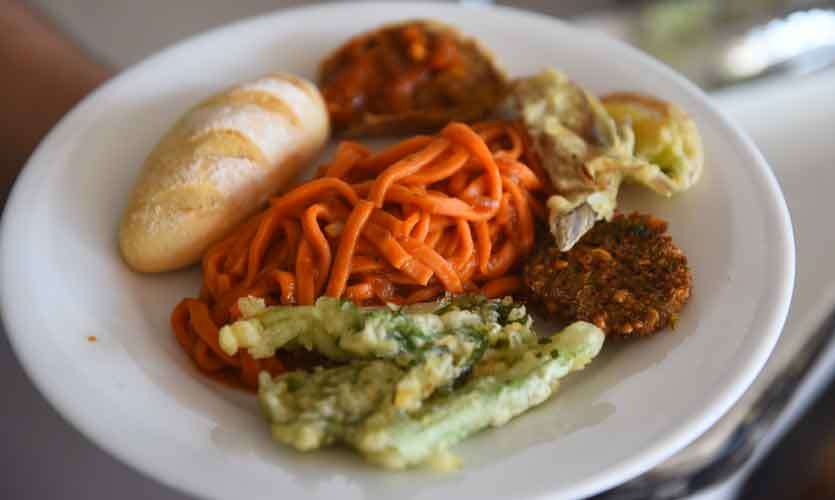 In addition to this in the soup section apart from the regular Mulligatawny they had an amazing addition of Thai Coconut Soup with a assortment of bread made inhouse.
Mains & Action Stations
There were surprisingly many action stations available at the buffet and our personal favourite was the pasta station and the falafel station. At the pasta station there was this lovely lady chef who could make you homemade spaghetti with either Basil Pesto (No Cheese) or Napolitana Sauce.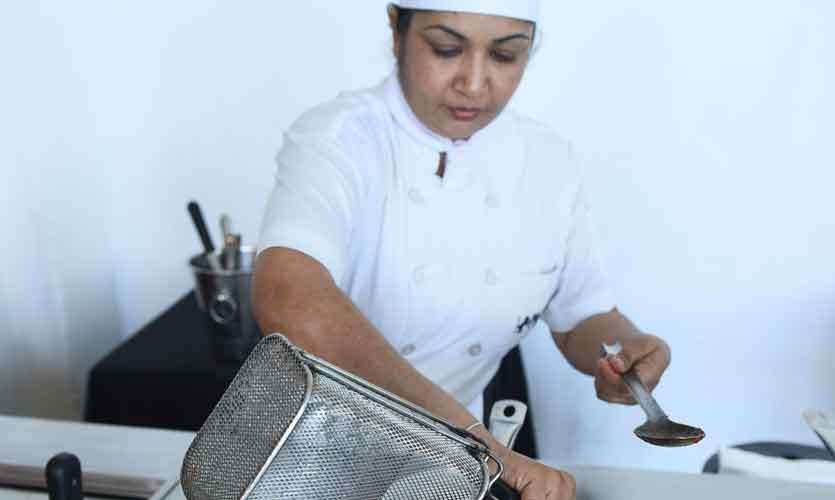 And the falafel action station which made the crispiest falafel we've ever had, served it with a side of Tahini sauce which was to-die-for.
In addition to this some of the all-time Sri Lankan favourites like Long Beans, tempered Lotus Yams and cabbage leaves mallum which were available, they could be complimented by one or more of the following options of carbs namely Mushroom & Coriander rice, Spicy Fried Rice and the basic White or Red rice among others. You couldn't possibly get through the options available without being completely and utterly satisfied with your meal.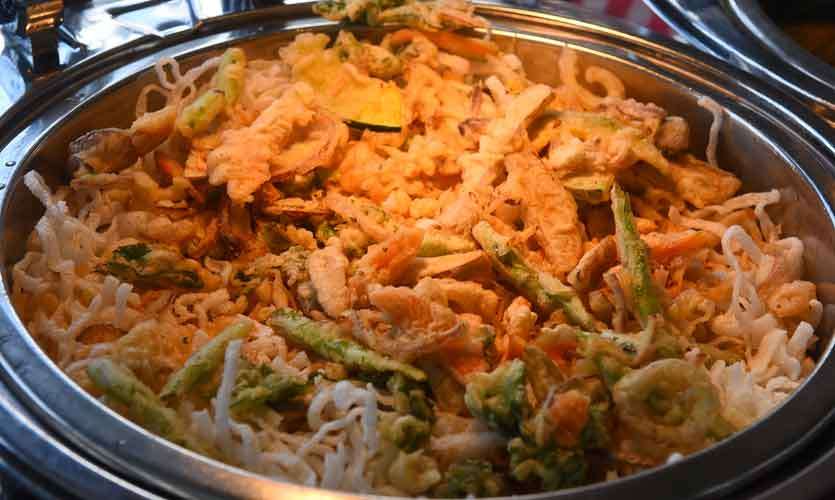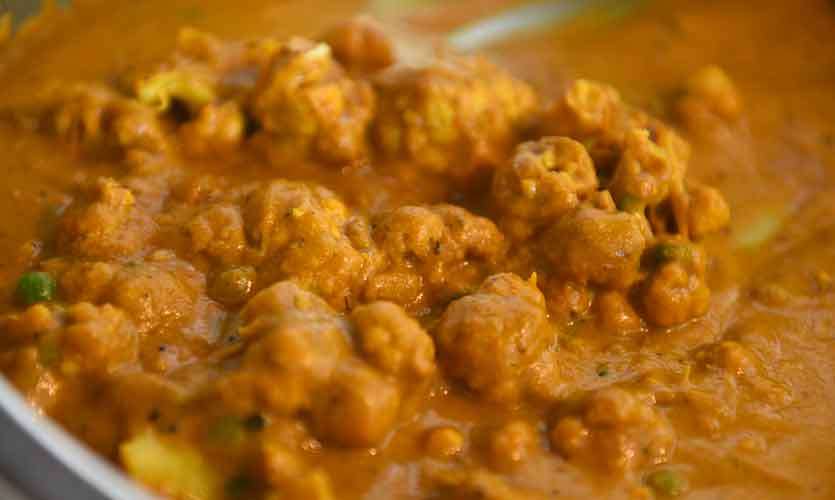 The kitchen absolutely outdid itself in our opinion because not once did we feel like our meal could have been better with a meat dish.
Desserts
We find that hotels almost always don't impress us that much when it comes to buffet desserts, but this wasn't the case in this buffet. Maybe the reason for this is the fact that because they've got to be vegan friendly they were faced with a challenge and needed to get creative, but whatever the reason may be Mt Lavinia Hotel managed to put together the best in terms of desserts at the Poya Day Vegan Buffet. It's near impossible not to be satisfied with the options they had available and there were many like Orange Pudding, Coconut and Raspberry Pudding, Honey Surprise and an Apple Cinnamon Pot amongst others. Since they weren't allowed to use milk when preparing the desserts, they had substituted it with coconut milk and the result was divine.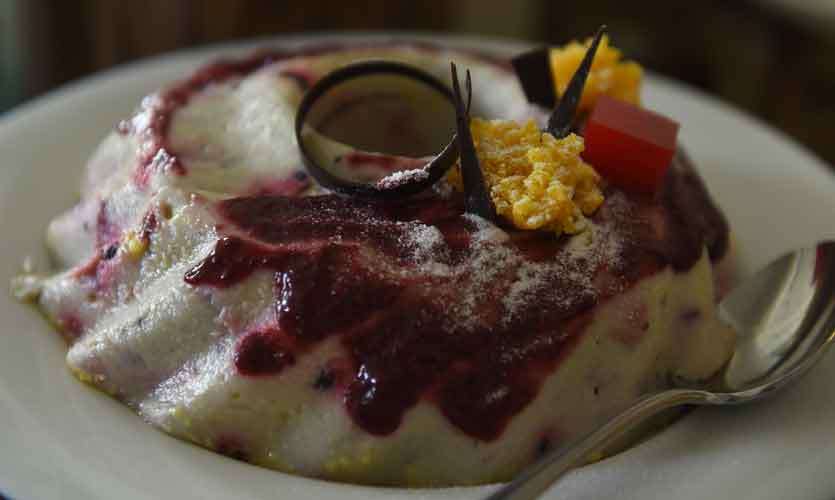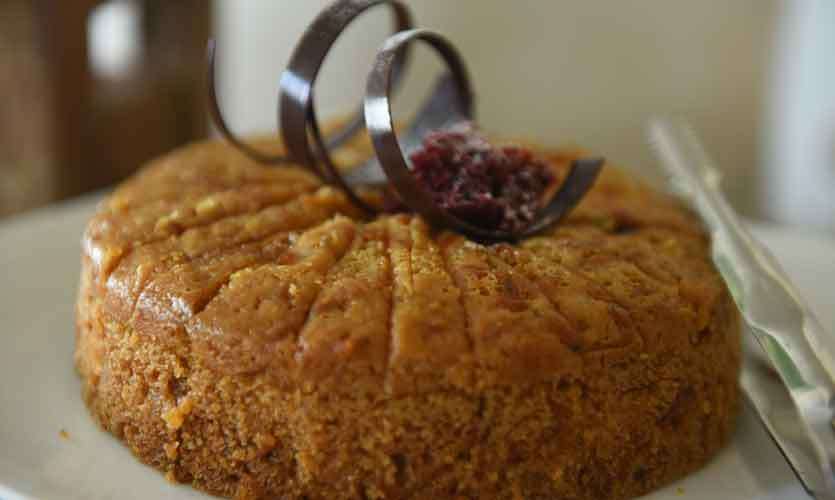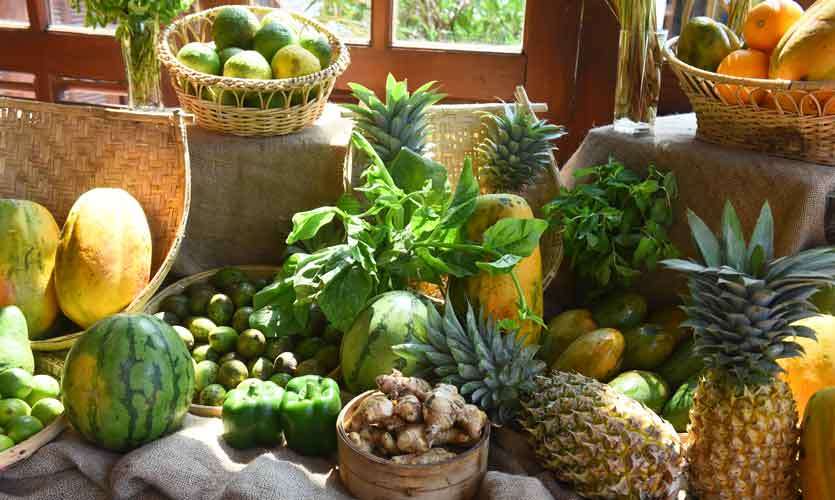 Conclusion
Sri Lanka has to be the easiest country to be Vegan in considering that we have such an amazing variety of vegetables and fruits growing in this island. That being said, it is safe to say that Mt Lavinia hotel made the maximum use of what our country has to offer and put together a splendid Vegan Buffet. We hope they maintain their innovative edge and continue to impress each time. The Buffet is well worth the amount you would spend for it and we recommend that you check it out come next Poya Day.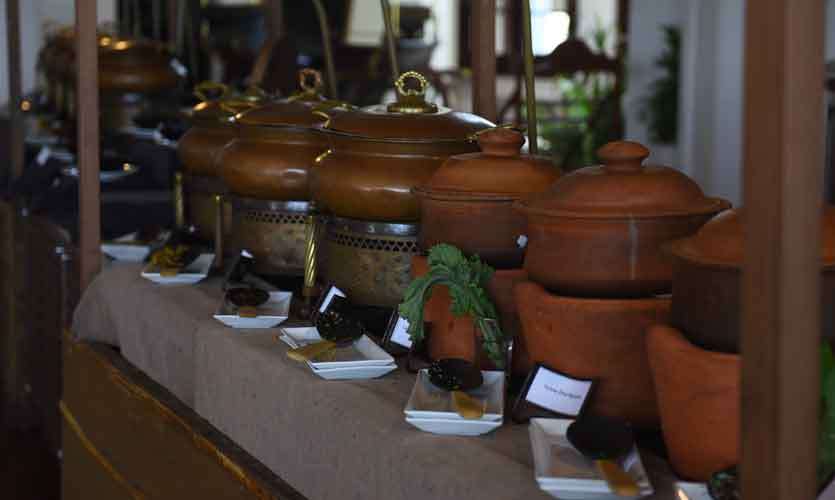 Pictures – Nisal Baduge