It is that time of year again when indulgence, especially when it comes to food and drink is on the cards. So we thought we'd make it a little easier for you by picking out some of the best options in town to indulge in some delicious holiday treats.
---
1. Bubble Me Bubble Tea
Among all the eating, there has got to be some drinking too and not necessarily the boozy type.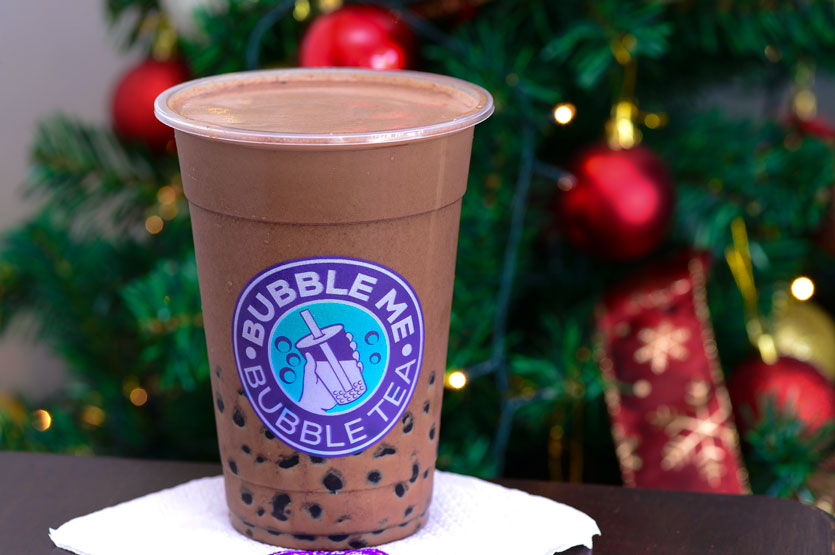 Head down to Bubble Me Bubble Tea and try out their delightful Christmas flavours: Hazelnut Chocolate Milk Tea, Peppermint Chocolate Milk Tea and Caramel Mocha Slush (each flavour with a topping of your choice is priced at Rs. 480 for a medium and Rs. 550 for a large).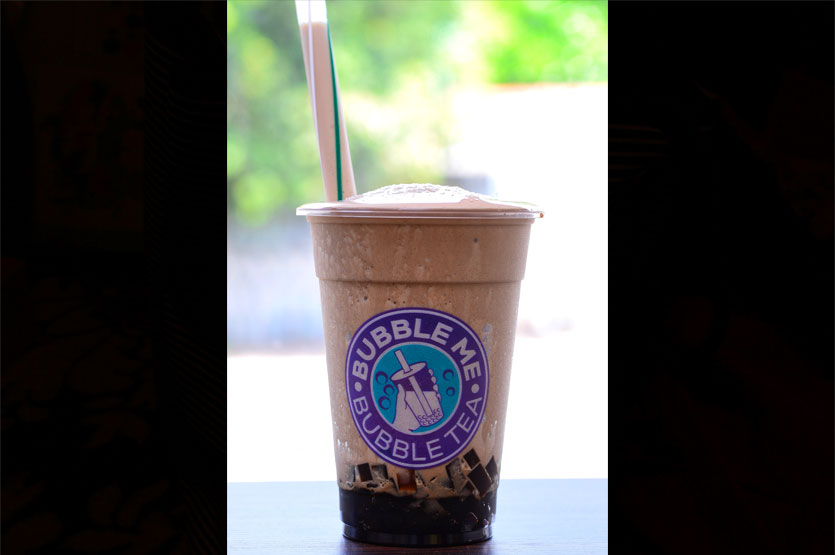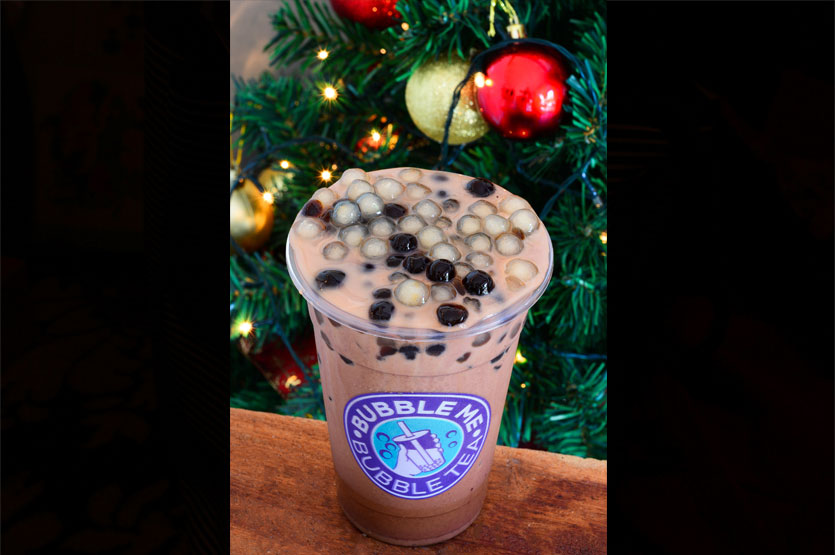 All three flavours had a festive feel especially the Peppermint Chocolate Milk Tea but the Caramel Mocha Slush with Coconut Jelly was exceptional. And the good news is that it will remain on the menu after Christmas too.
Address: 106, Thimbirigasyaya Road, Colombo 05
Tel: (011) 2554152
Facebook: www.facebook.com/bubblemebubbletea
2. Cravings by Sue
Cravings by Sue has been such a gem of a find this year. With the use of the finest of ingredients and the perfect balance of flavours and textures I am yet to be disappointed by the amazing things this home baker produces.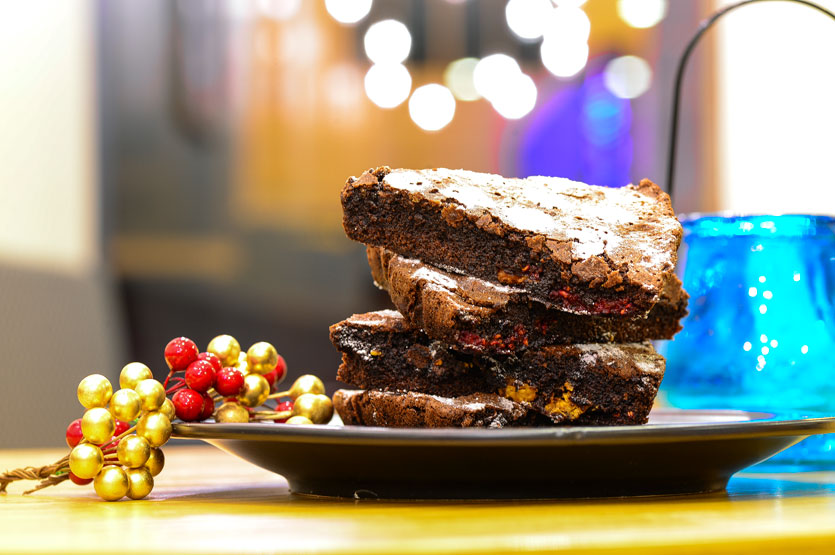 For Christmas they will have on offer an amazing Raspberry and White Chocolate Soft Brownie (Rs. 300 per slice and a minimum of eight slices). The lightly melted white chocolate gives a caramel feel while the tangy raspberries make it one of the most stunning dark chocolate brownies around.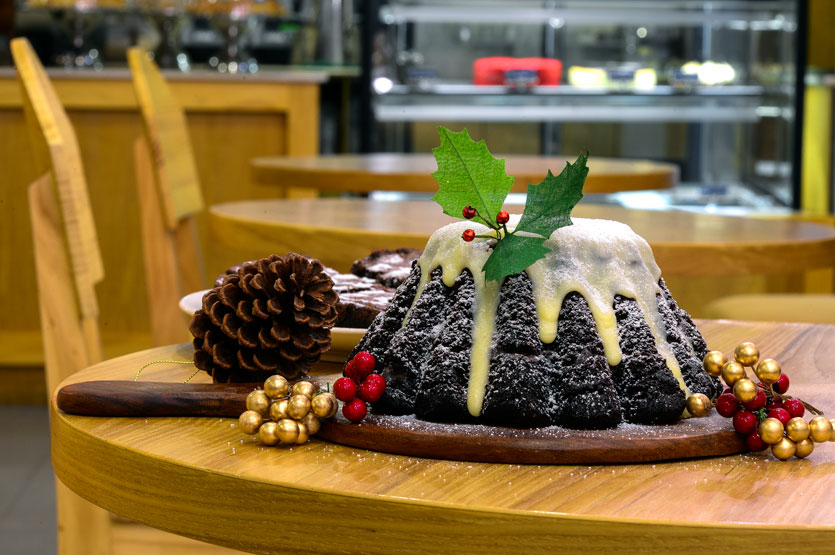 Another beauty that will make your Christmas table pop is their gooey Chocolate Snowy Cake (Rs. 2000). Packed with dark chocolate with hints of white chocolate it is such a delectable cake.
Tel: 0774740211
Facebook: www.facebook.com/CravingsByS
3. Kitch&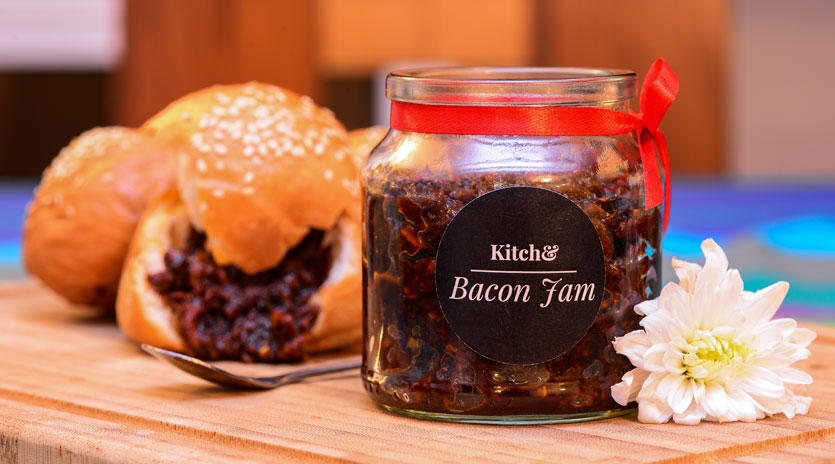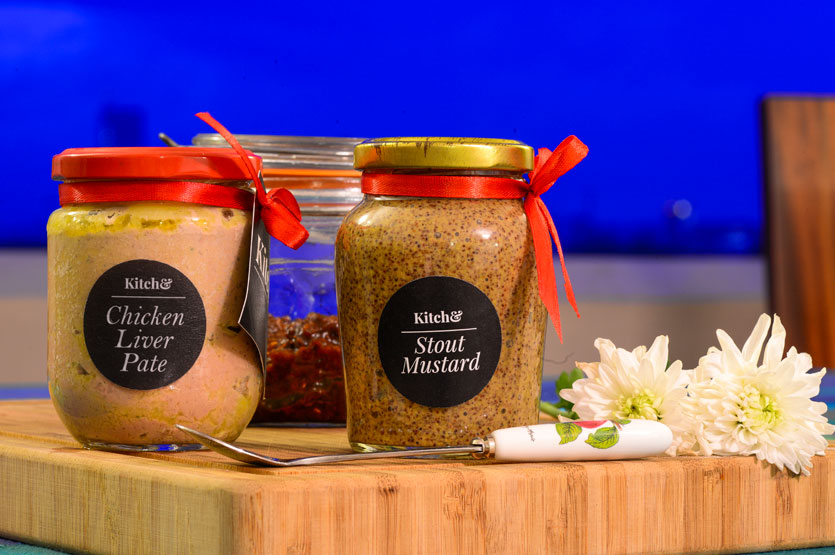 Aarthi Dharmadasa is the chirpy young lady behind Kitch& which should be your go to place for Bacon Jam (Rs. 1000), Stout Mustard (Rs. 700) and Chicken Liver Pate (Rs. 1000). Don't be fooled by the bacon used in the jam as this delicious product can be used not just as a savoury item but even as a topping for ice cream!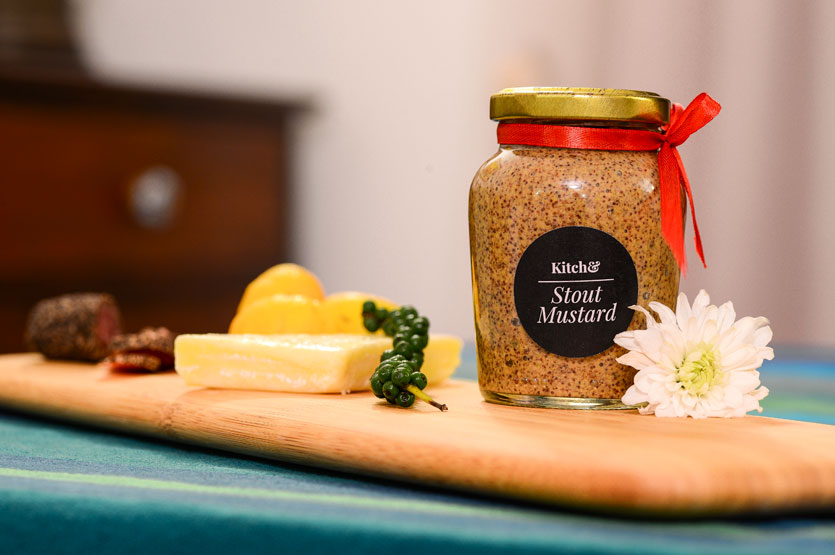 While the Stout Mustard, packed with just the right amount of heat will go so well with your roast pork or beef this Christmas and will be ideal on Boxing Day with all those left overs.
Kitch& will sell these items on December 21 from 9:00AM - 6:00PM but preorders are recommended.
Tel: 0777571416
Email: [email protected]
4. The Bake Cottage
Another gem of a find this year has been The Bake Cottage. Their chocolate cakes are perfect. For Christmas this home baker will have on offer the most stunning Yule Log (Rs. 2700) you may have tasted.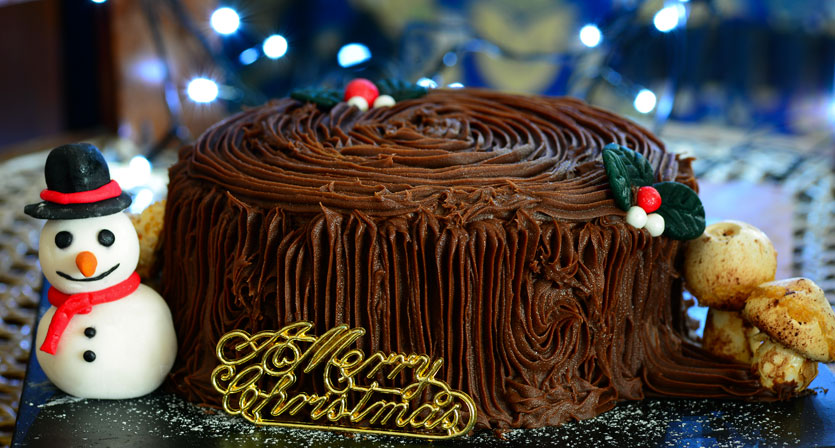 Not your traditional Yule Log, this one is a dense dark chocolate cake with layers of dark chocolate cherry mousse, white chocolate cherry mousse, a layer of brownie and topped with a thick chocolate ganache.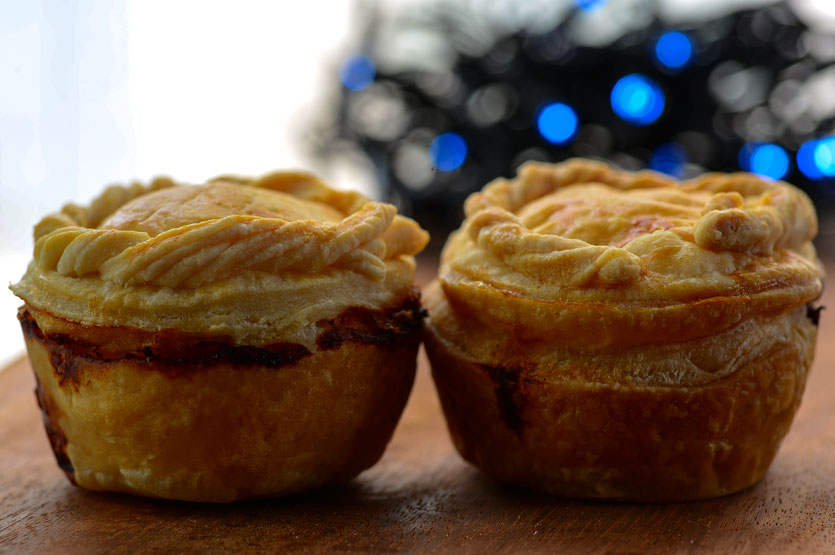 A lovely savoury option would be their simple yet delicious Chicken and Ham Pies (Rs. 110 each and a minimum of 10).
Tel: 0778898599
Facebook: www.facebook.com/thebakecottage
5. The Vanilla Bean Bakery
Run by a mum and daughter duo, The Vanilla Bean Bakery is new to the ever growing bake scene in the city. (More about them in the weeks ahead). They have a pretty cool idea for the season which includes a whole cake, cake pops, brownies, cookies and cupcakes (Rs. 7500).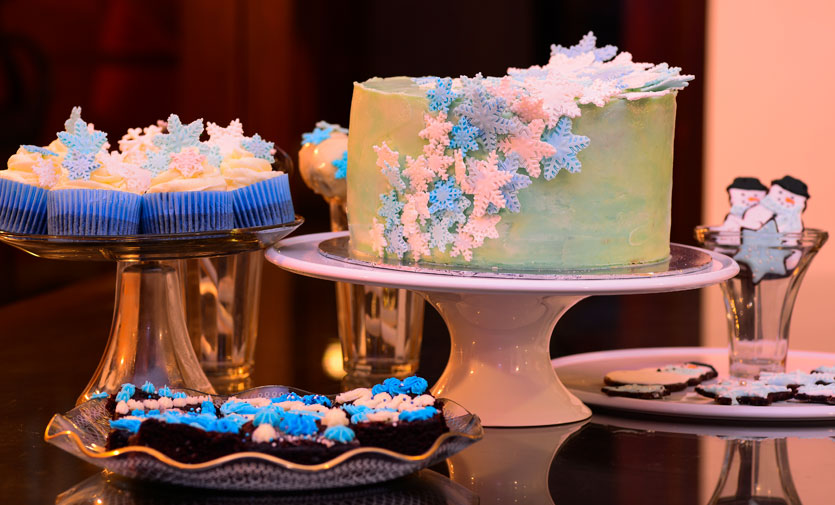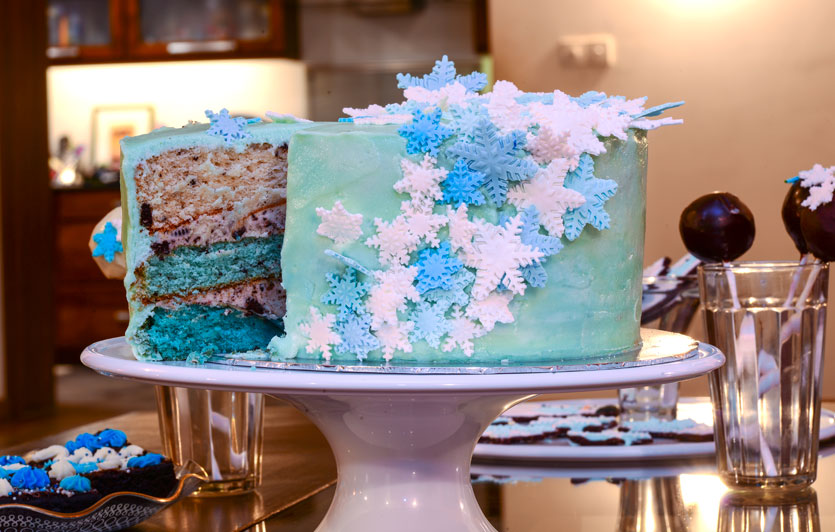 The flavour options could be Cookies and Cream or Red Velvet and Chocolate or they can customise the sweet pack to suit your requirements. Both the Cookies and Cream or Red Velvet and Chocolate cakes were moist while the cookies were soft and crunchy with my pick being the Red Velvet and Chocolate Cake. This dessert pack will be a lovely gift for the season or the ideal way to decorate your sweet table for Christmas.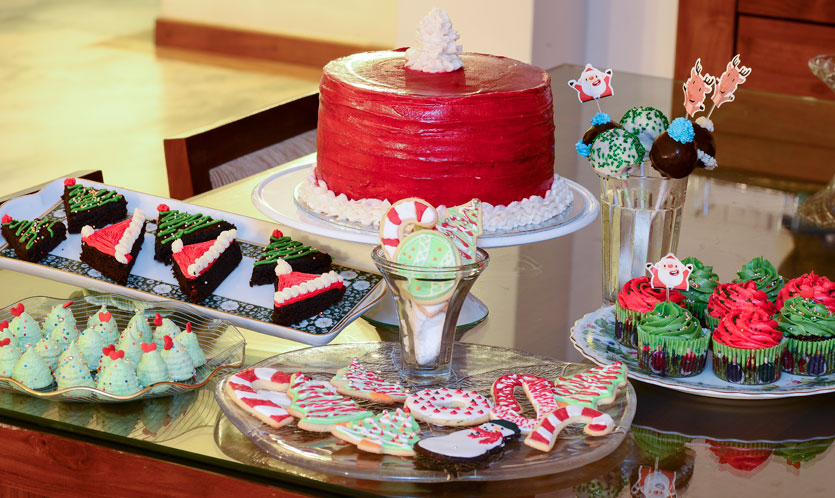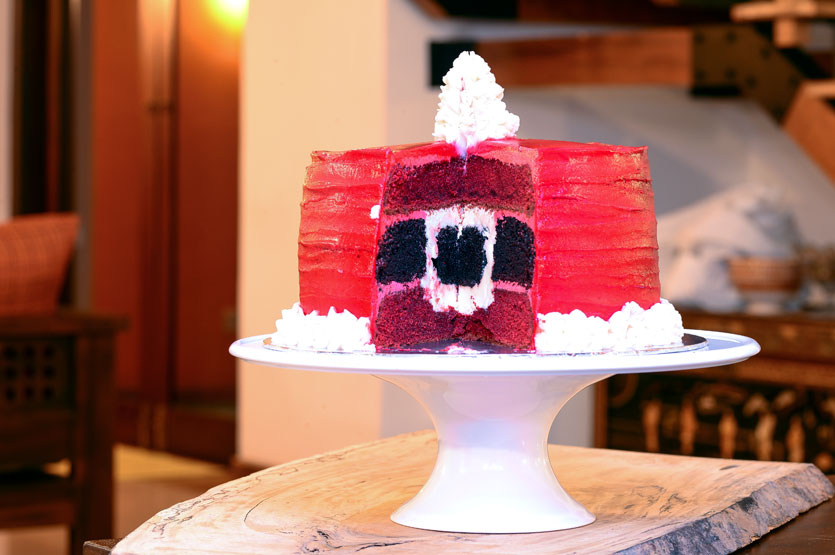 Tel: 0776603764

6. Little Miss Shortcake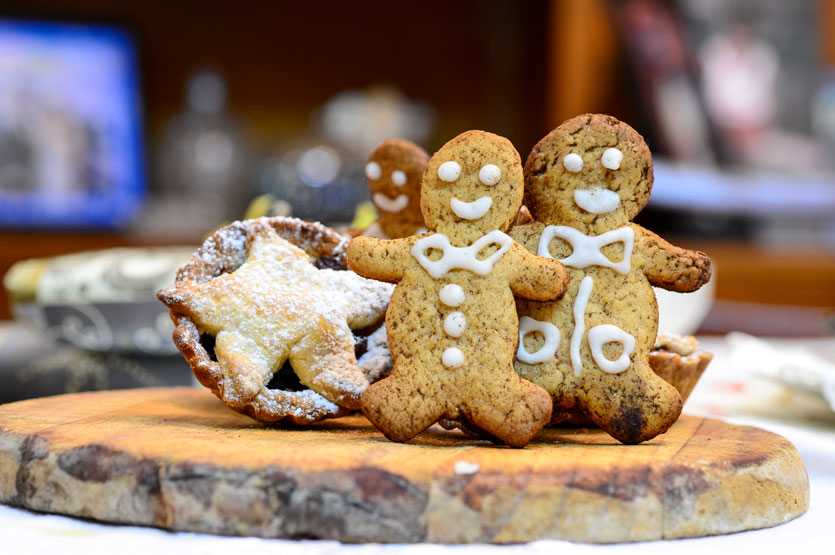 If it is Ginger Bread cookies you are looking for check out the simple Ginger Bread Cookies (Rs. 350 each for – Large and Rs. 150 each – Small, minimum of six) by Little Miss Shortcake.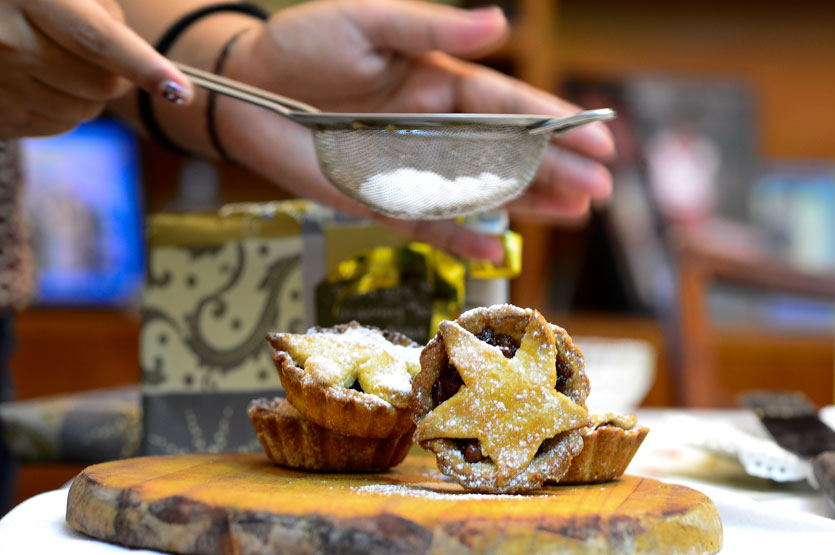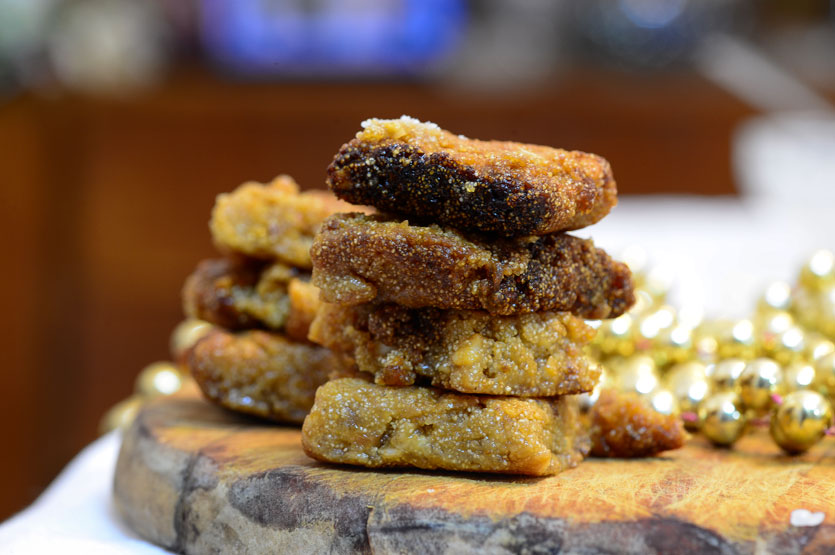 She also whips up decent Mince Pies (Rs. 250 each, minimum of six) and Love Cake (Rs. 1000 for a pound).
Tel: 0773123644
Facebook: www.facebook.com/littlemissshortcake
7. Tori Café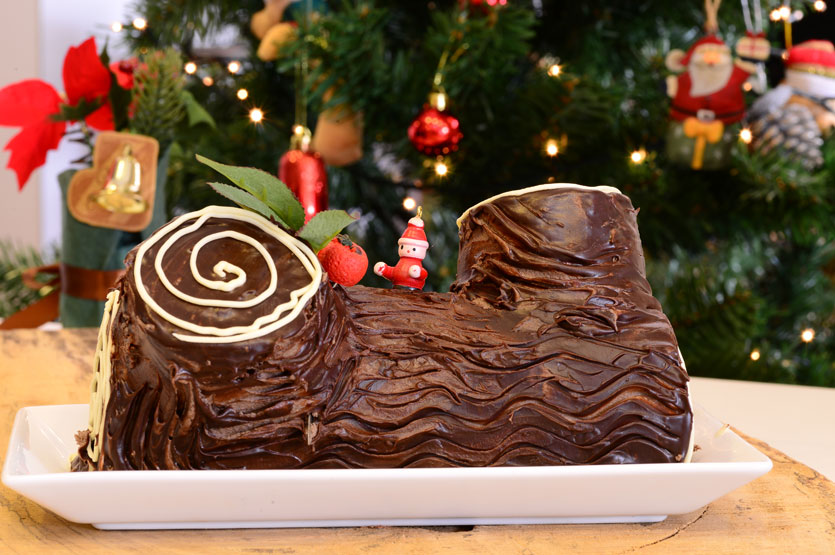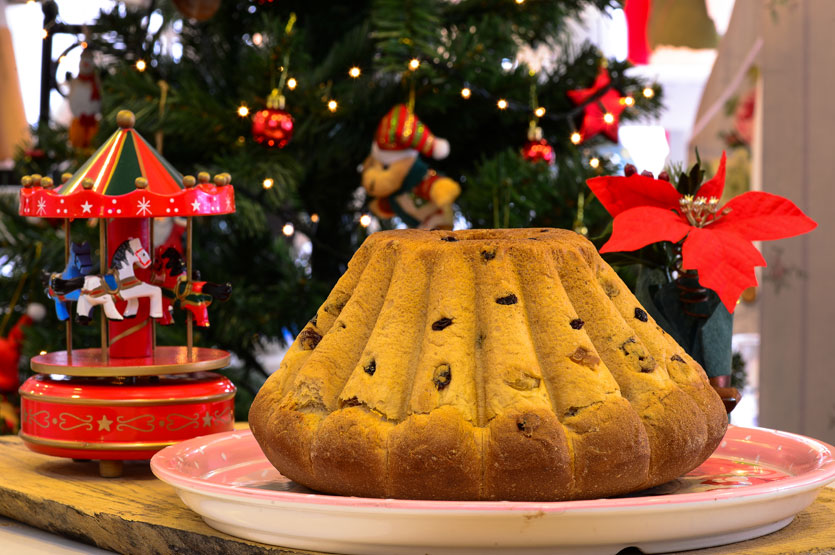 Tori Cafe situated down Siebel Avenue in Polhengoda also has some Christmas goodies on offer which include a moist and relatively dense Yule Log (Rs. 900 for 700g) as well as a pretty decent Breudher (Rs. 550). Remember to steam the Breudher before serving it on Christmas Day with cheddar cheese.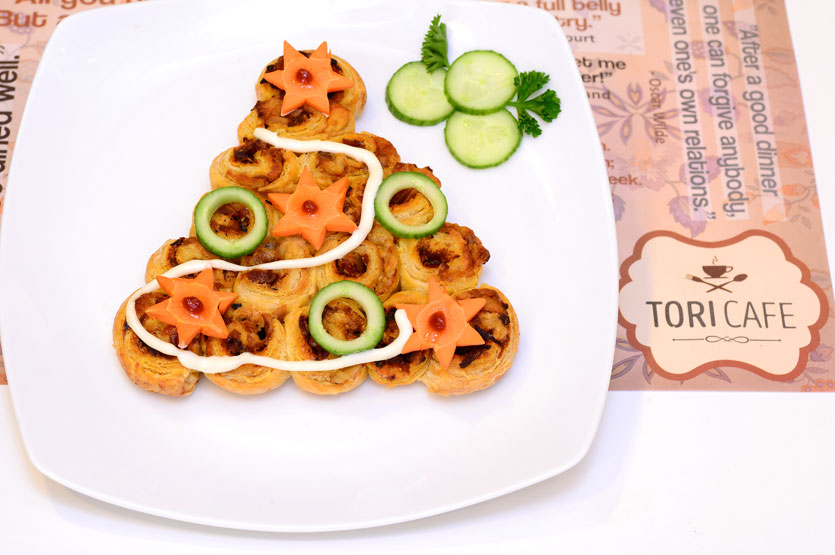 They also have the cutest pastry Christmas Tree – Bacon Pastry Roll Christmas Tree (Rs. 490). With 16 little pastries stuffed with caramelised onions, cheese and bacon of your choice, and then decorated with carrots, cucumber and mayonnaise, this cute pastry would look amazing on your breakfast table this Christmas.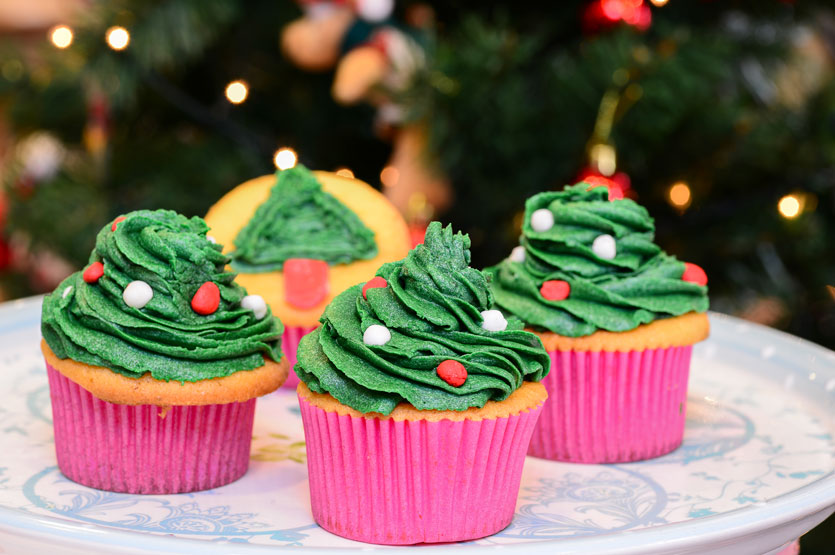 They will also have Assorted Christmas Cupcakes (Rs. 130).
Tel: (011) 4848398
Facebook: www.facebook.com/torihouse.lk
---
Please note:
All home bakers require a minimum of four days notice.
Photographs by Kanishke Ganewatte