Overall rating: Good
Having studied and lived in the US for four years, Oshini Samarasinghe fell in love with chicken wings and once she returned home she missed digging into these sticky delights. With no proper spot to go to, to indulge in good chicken wings, she decided she should open up her own eatery dedicated solely to chicken wings and this was how Wing Spot was born.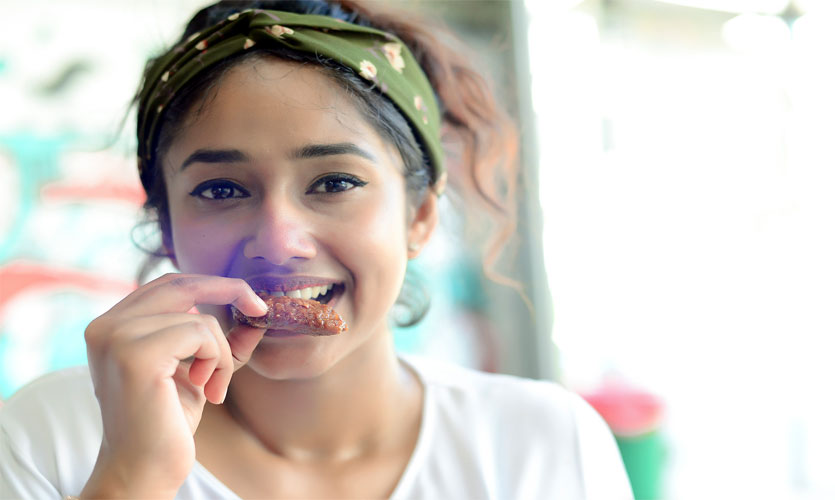 Ambience – 3 stars
Wing Spot is situated at The Food Station which is home to other eateries as well. The food court like atmosphere with an open warehouse concept creates for a chilled out atmosphere.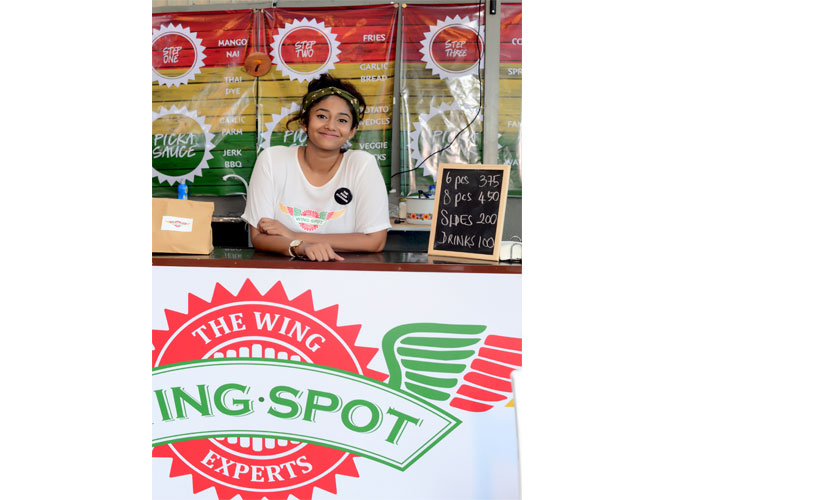 Taste and value for money – 4 stars
There are three simple steps to your chicken wings - the first is picking the sauce you desire – Mango Naimiris, Thai Dye, Garlic Parmesan or Jerk Barbecue), then the side – fries, potato wedges, garlic bread or veggie sticks) and a drink. At this point you can decide if you want to go with a serving of six pieces (Rs 375), eight pieces (Rs 450) or 24 pieces (Rs 1,500). There is also the option of going for a medium sized portion (Rs 550) or a large portion (Rs 750) and add on a side (Rs 200) and/or a drink (Rs 100).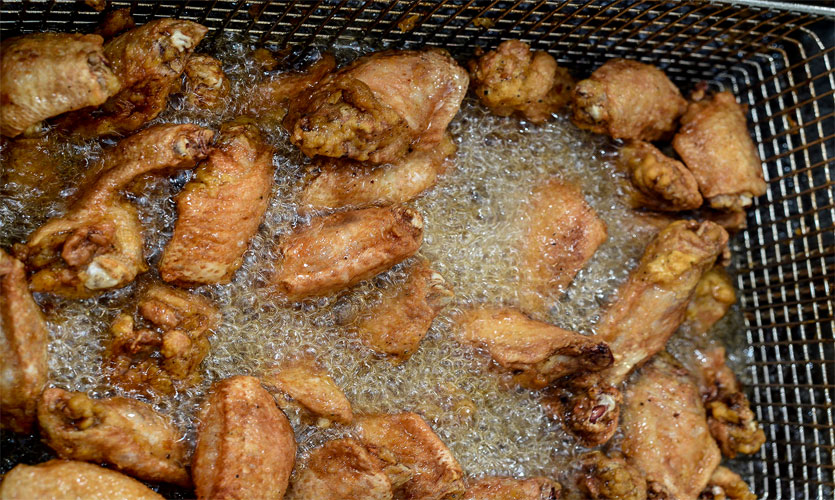 The sauces are all made from scratch and are quite special. My pick was the Garlic Parmesan which although the more mellow of the four had a super balance of creamy, cheesy, garlic-y goodness but if you want a sauce with a real kick, the Mango Naimiris with its two extremes of sweetness and heat make for a delicious sauce. The Thai Dye which is a creamy sauce with a Thai Red Curry base, packs quite a flavour punch once again due to the heat from the Red Curry and the mellow notes of the cream while the Jerk Barbecue is your typical barbecue sauce which won't disappoint.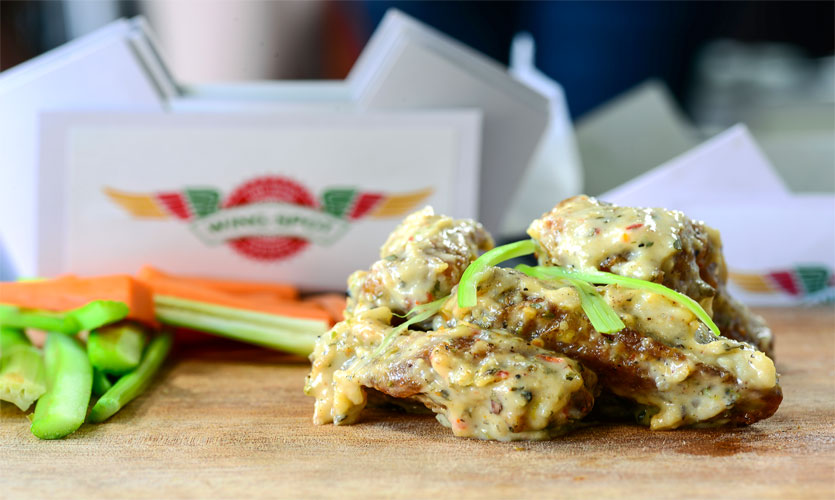 Garlic Parmesan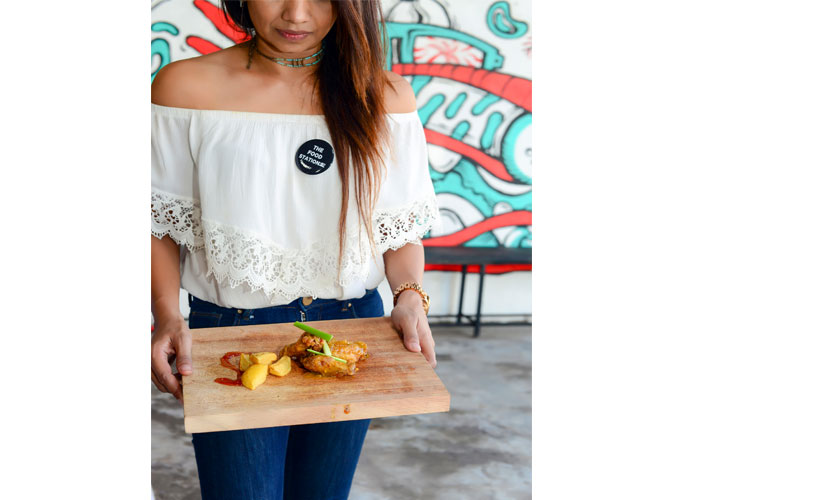 Mango Naimiris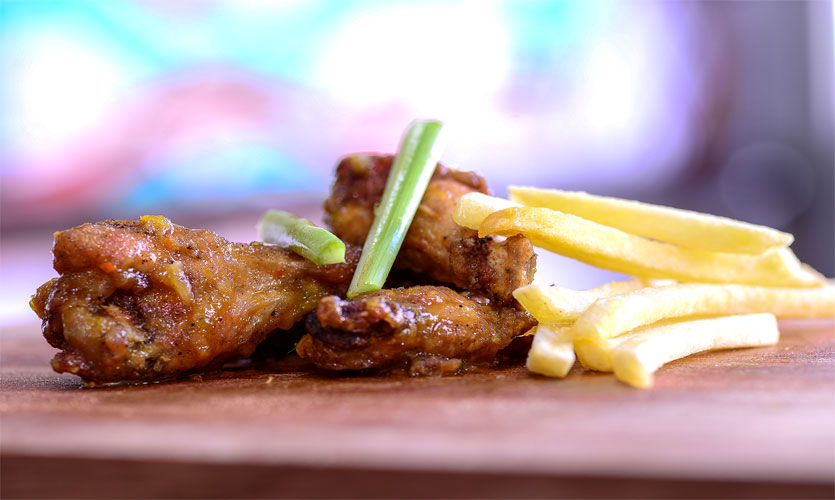 Thai Dye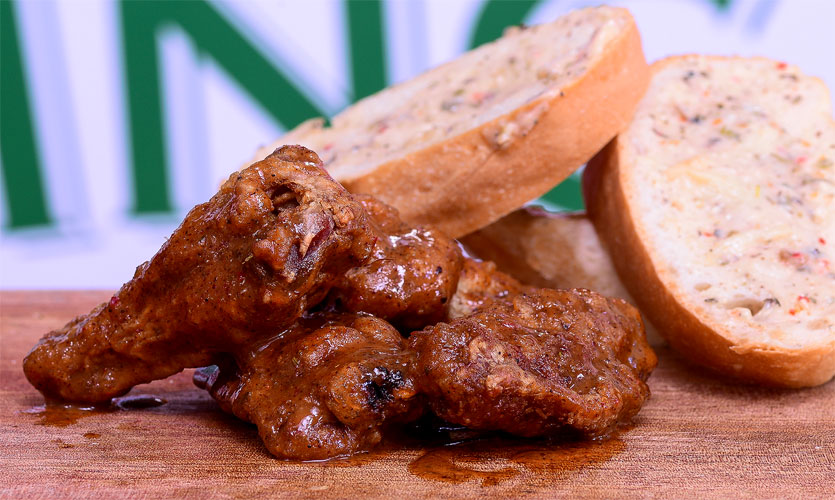 Jerk Barbecue
The ying and yang that of sweet, and savoury coupled with the crunchy fried chicken is what makes the Wing Spot unique. The only downside is that the chicken goes cold fast so dig in as soon as you are served.

Parking – 3.5 stars
The Food Station is situated on a busy street so parking can be a challenge on week days however there are plenty of parking spots during weekends.
Friendly staff – 4.5 stars
The staff are friendly.
Hours of operation: 12noon – 10pm (Monday to Friday) and 2 – 11pm (Saturday and Sunday)
Address: 123 & 127 Vinayalankara Mawatha, Colombo 10
Tel: 076-631-3336
Email: wingstopsl@gmail.com
Facebook: https://www.facebook.com/wingspotsl
Instagram: https://www.instagram.com/wingspotsl/?hl=en
Pics by Kanishke Ganewatte