In August 2016, husband and wife duo, Indunil Piyadigama and Lavanya Devasurendra felt they wanted to venture into something food related. Being medical doctors they felt that food would be an interesting field to get into. Fresh food was the main factor on their agenda thus the decision to have waffles and crepes as the main feature on their menu.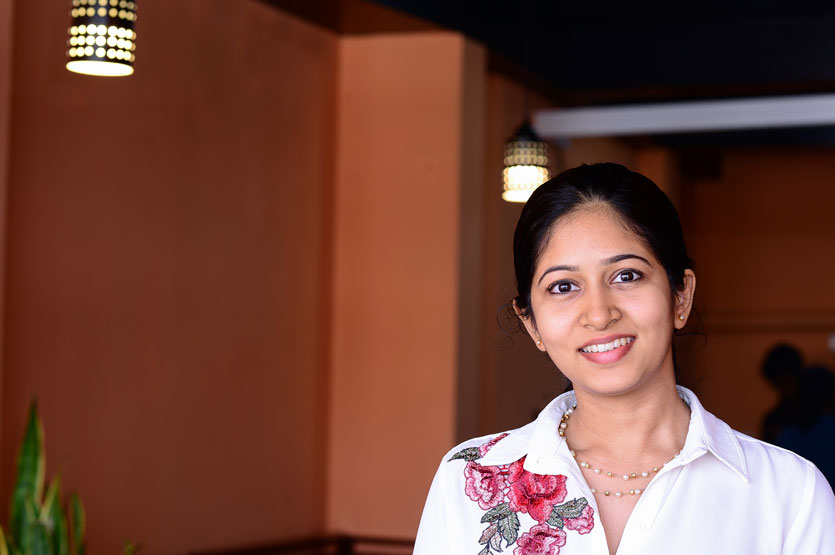 The café is essentially a family affair with Lavanya's father managing the place while the menu was created by Lavanya herself using tried and tested recipes.
Atmosphere – 3 .5 stars
The interior of Waffely by Lava was designed by Architect Chinthana Piyadigama who has created a groovy, laidback set up with wooden furniture and orange walls, while you can look down on to the busy street (Stanley Thilakarathne Mawatha) below.
Taste and value for money – Beverages (3 stars)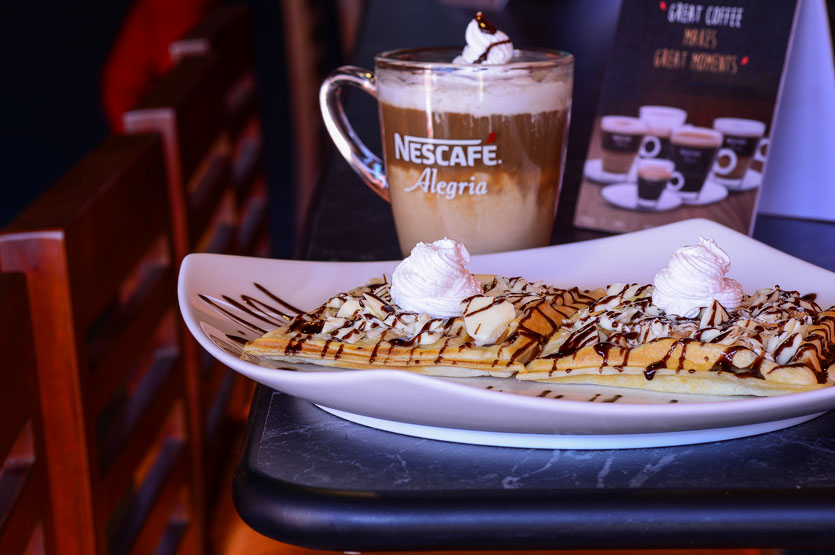 We tried out the Latte Macchiato (Rs 260) and Faluda (Rs 220) which were average.
Taste and value for money – Waffles (3.5 stars)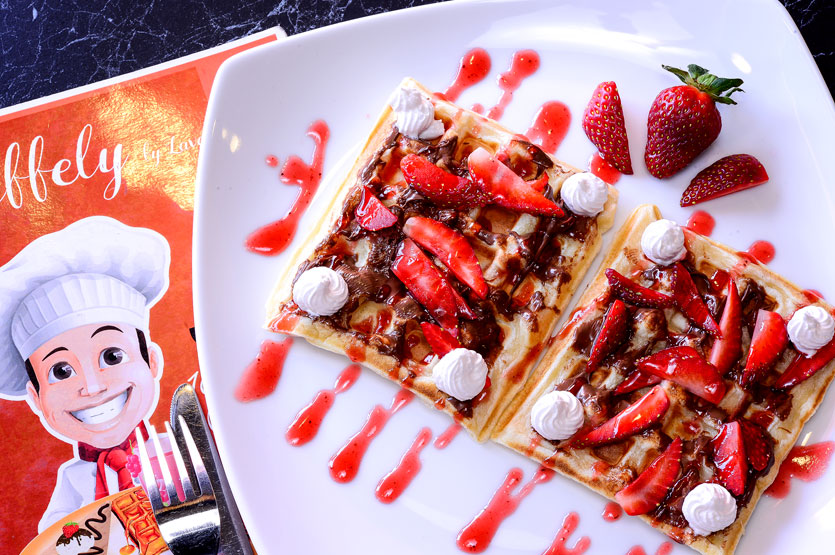 The waffles in terms of portion size and toppings are quite good while you can opt to go with a full or half waffle. We tried out two sweet waffles – Nutella and Strawberry (Rs. 370/Rs. 200) and Chocolate (Rs. 250/Rs. 200). The latter had large pieces of white chocolate while chocolate sauce was drizzled on top. The former was the usual strawberry and Nutella combination.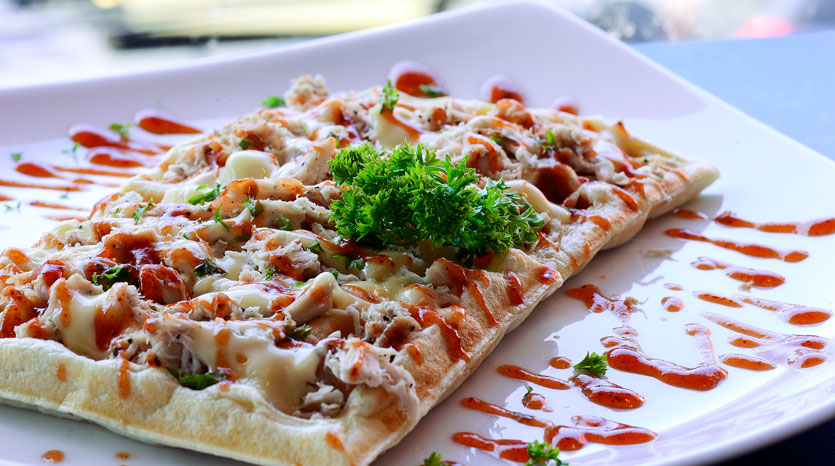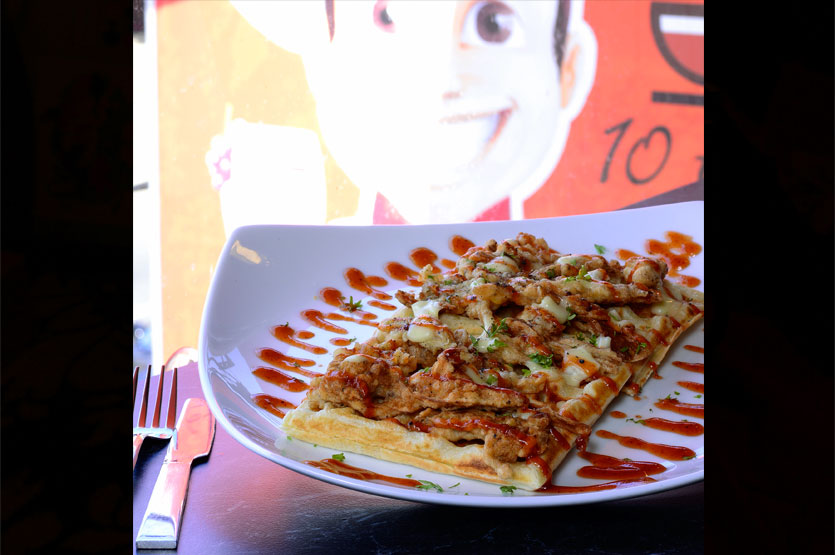 The Cheese and Chicken Pizza Waffle (Rs. 390/Rs. 220) and the Mushroom Waffle (Rs.320/Rs. 170) were our savoury picks. The former had plenty of chicken and cheese while the latter was topped with batter fried mushrooms and were quite tasty.
The waffles in general were soft, slightly dense (which wasn't entirely to my liking) and had a slight crunch. But in general the texture can improve.
Taste and value for money – Crepes (4 stars)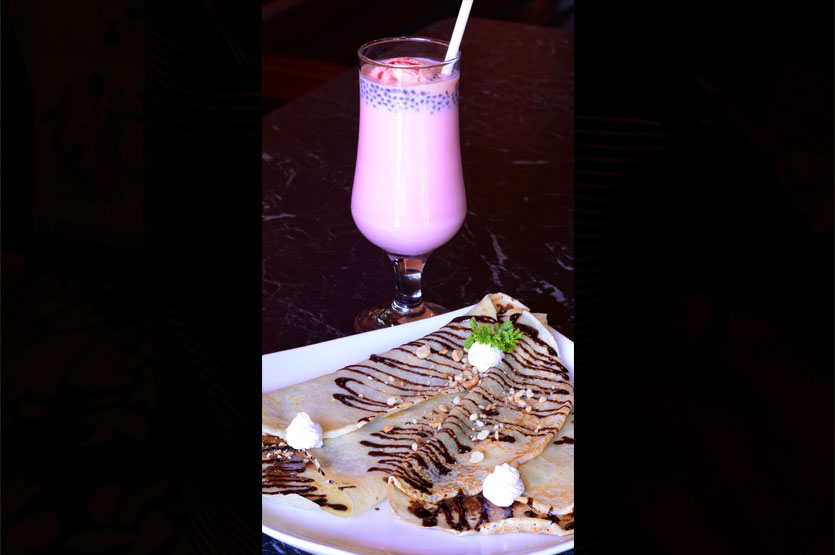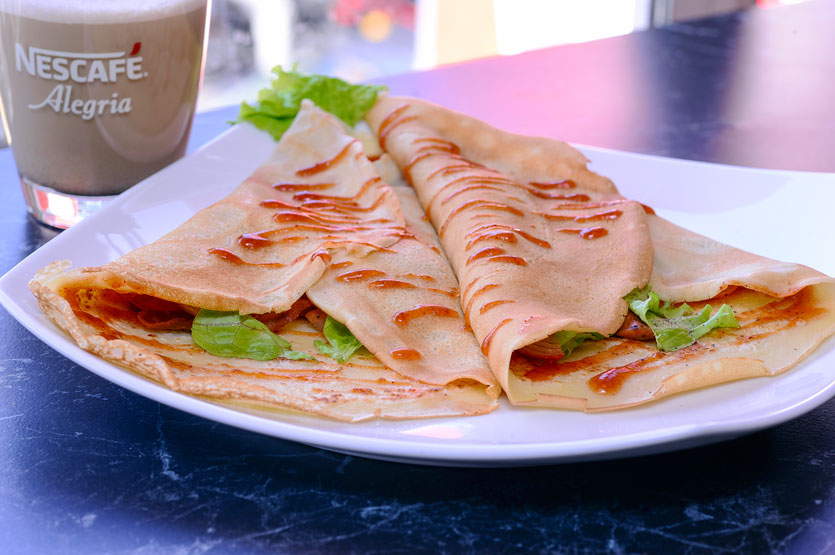 We went with a Nutella Crepe (Rs. 300/Rs. 160) and a Sausage Crepe (Rs. 310/Rs. 170). The crepes, like the waffle can also be served either full or half. The crepes were decent while the fillings were generous.
Taste and value for money – Rice (2.5 stars)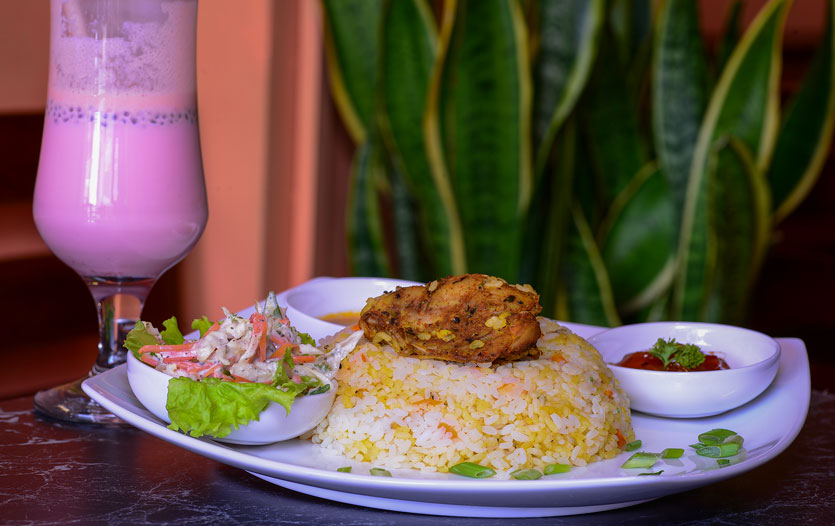 The Chicken Lava Rice (Rs. 220) was your average lunch time rice affair with a decent sized piece of chicken, gravy and salad.
Taste and value for money – Sandwich (3.5 stars)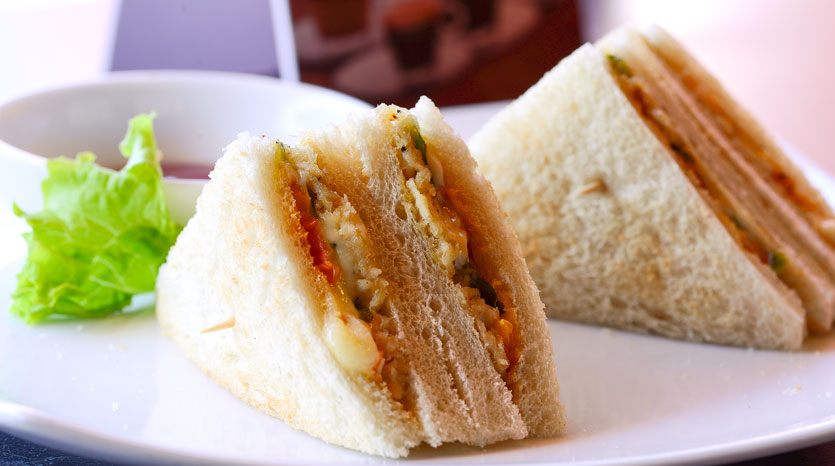 We went with the Cheese and Chicken Sandwich (Rs. 150). Made to a club sandwich style it was decent.
Parking (3.5 stars)
Paid parking is available next door to Sarasavi Book Shop.
---
Address: 12, Stanley Thilakarathne Mawatha, Nugegoda
Tel: 076-663-0050
Facebook: www.facebook.com/waffelybylava/
Overall rating: Average
Photographs by Kanishke Ganewatte