With Navam Poya being held on February 10 (Friday), it's time to reflect on the first precept of Buddhism - panatipata veramani sikkhapadam samadiyami, which roughly translates to "do not harm any living creature". It's from this precept and consumer demand for organic and healthy plant based food that Mount Lavinia Hotel has changed its Poya day buffet menu from that of vegetarian cuisine to vegan.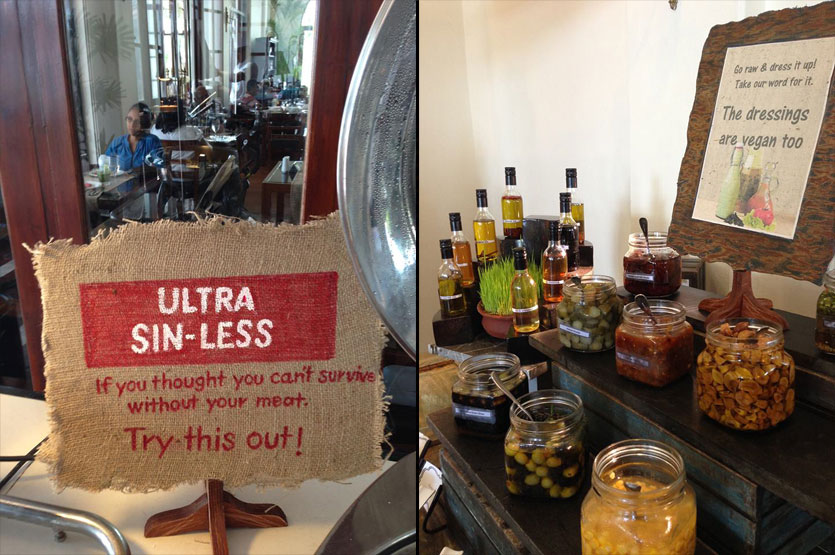 Partnered with The Good Market, this wonderfully presented spread of dishes from around the world is all locally sourced, making sure they are supporting local farmers and reducing food miles, which also benefits the environment. Situated in the The Governer's Restaurant, you'll find the buffet divided into different stations.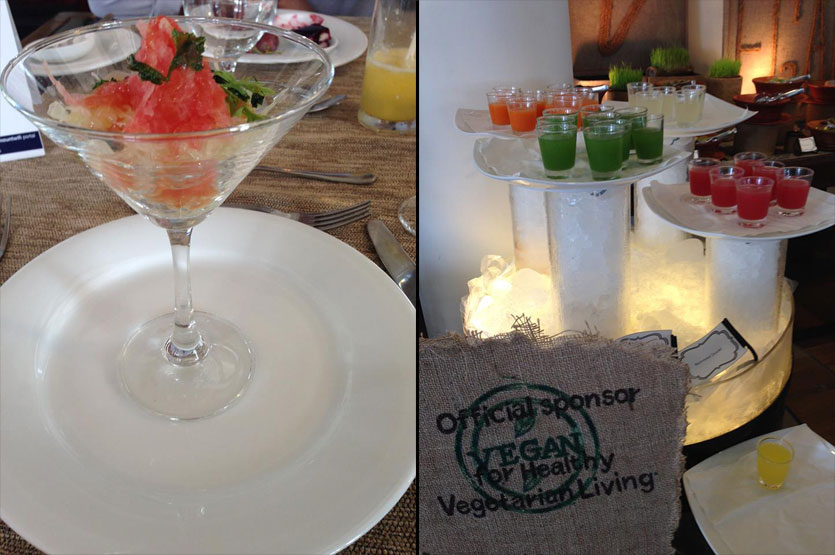 Start the feast off with freshly made vegetable or fruit juice shot or DIY salad bar with a variety of healthy dressings such as creamy cashew or a flavoured vinaigrette. There's cute canapés, wonderfully presented such as veggie sushi for you to taste, as well as a selection of cooked vegetable dishes, dips and pre made salads. The hummus and baba ganoush are among the favourites. For a warm starter try one of the two choices of soup with crusty bread rolls and dairy free butter to slather them with. Try not to eat too many entrees though; the main meals are then split into different countries cuisine.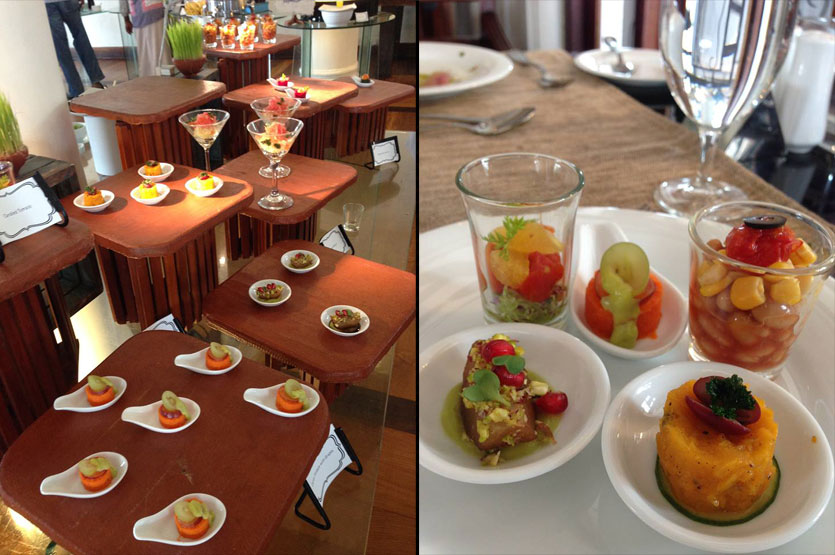 Devilled soya meat from Sri Lanka, potato curry and pappadums from India, Chinese stir fried tofu and noodles, or delicious Western style creamy pesto pasta made fresh by a chef while you watch. If you still have room then feel free to enjoy guilt-free desserts. Instead of gelatin, agar-agar is used to create the texture as well as fruits for colouring and flavouring. As well as these Asian inspired desserts you can also find tropical fruits and chocolate creations. This meal not only nourishes the body, it nourishes the soul.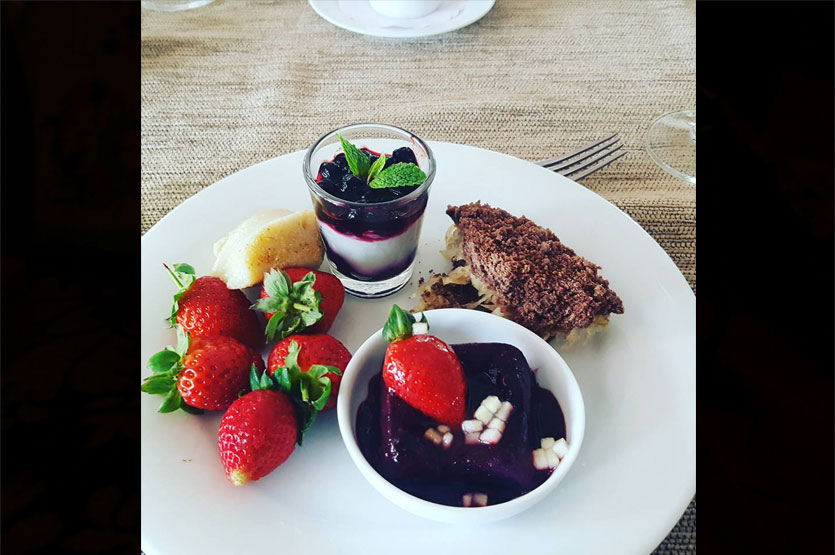 Ahead of the buffet on Friday, we spoke to Bazeer Cassim , the Group General Manager from Mount Lavinia Hotel.
Why did you decide to change the Poya day buffet from vegetarian to vegan?
Poya being considered a spiritual day for many, we wanted to offer something that does not include animal products so that's why we decided not to include eggs and dairy products for this buffet. In addition, vegan is also considered a healthy meal option, and more and more experts are commenting on its health benefits. Vegan meals are also becoming popular across the world.
Has there been any criticism? How popular is the buffet?
So far, none at all. We started with about 40 guests, now we have around two seatings for the buffet.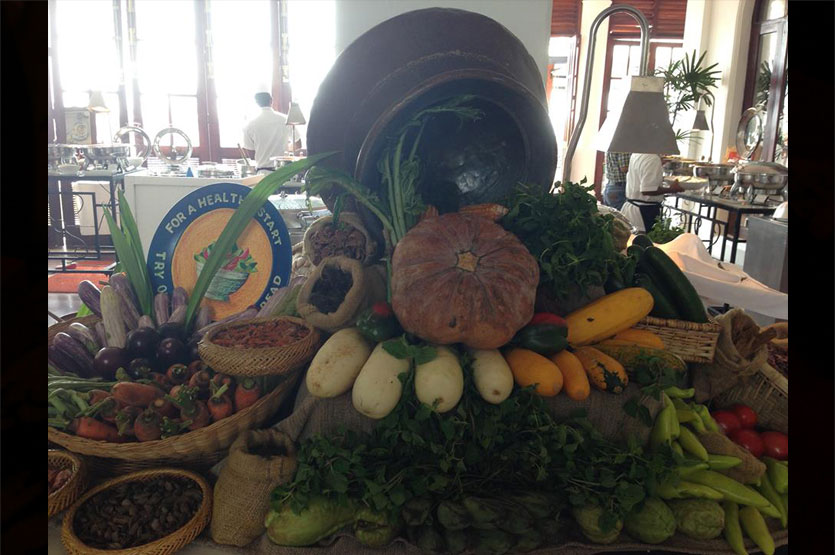 Why should people have a vegan lunch for Poya day?
In Sri Lanka, generally Poya is a spiritual day for many. Those who generally consume meat products also refrain from consuming meat on this day. That is why we decided to have the vegan lunch on poya day in addition to the other items we serve through our a'la carte menu. We do promote a few vegan items on our regular buffets too.
What's the most popular thing to eat at the buffet?
Our dairy free, sugar-free and gluten free deserts are the most popular items. In our new menu, we are also planning to start a vegan a'la carte menu from May, the Vesak month.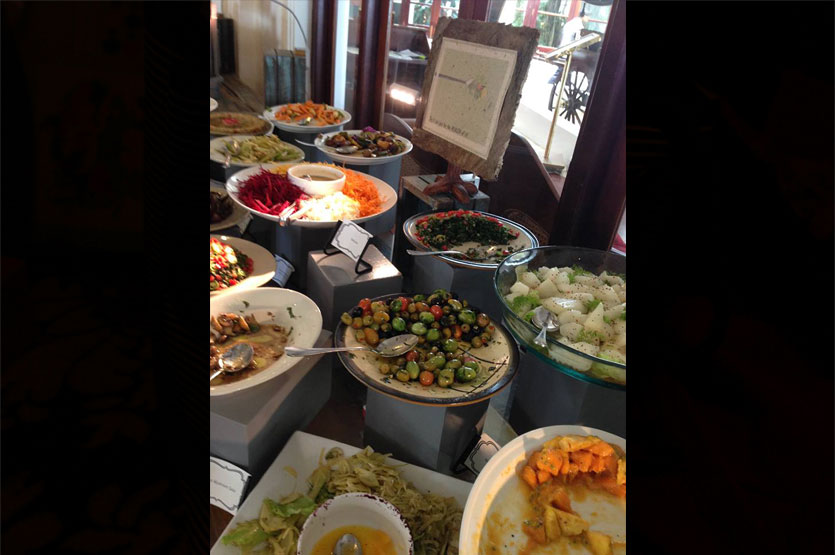 Price: LKR 2000, this includes beach and pool access.
Time: 12:30PM - 3:00PM
For reservations call (011) 2 711 711, Extension 1425.