Press Play is billed as one of the most interesting aspects of The Sri Lanka Design Festival which runs from 15th-17th January. Hosted by the Chief Curator, Museum of Modern and Contemporary Art Sri Lanka Sharmini Pereira, Press Play is a series of playlists conceived by the Museum of Modern and Contemporary Art Sri Lanka in collaboration with artists, designers, curators, art historians, and arts organisations in Sri Lanka. The full playlist will be released during the Sri Lanka Design Festival from 15 to 17 January 2021. Press Play is compiled with contributions from Ajith Kumarasiri, ADM Architects, Art History Students, University of Jaffna, Bawa100, CV Laksh, Collective of Contemporary Artists (CoCA), Let's Build Great Things!, Marisa Gnanaraj, Music Matters, Muvindu Binoy, Theertha International Artists' Collective and The Packet.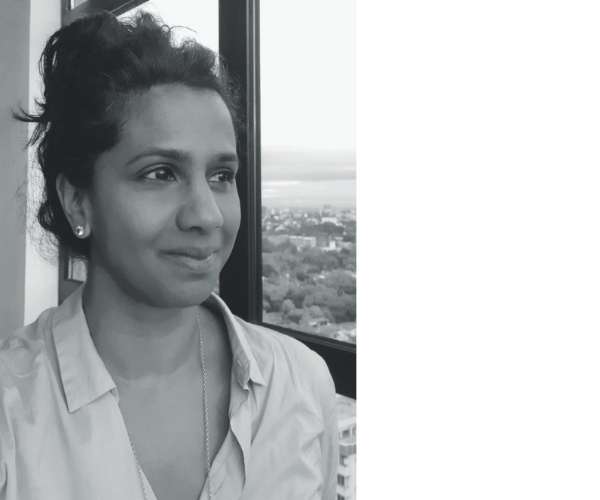 Q

How important is music to the creative process we define as art?
Many modern and contemporary artists have looked to music to make art but it was not until the 60s when popular culture started to command the attention of museums that the two mediums become closely affiliated. The emergence of performance art at this time was undoubtedly an important catalyst in bringing auditory and visual mediums together, especially in relation to experimentation. A great example would be John Cage's (1912-1992) work 4'33" from 1952 which is performed by musicians who do not play but instead sit with their instruments for the duration of time specified in the title. It is often assumed that the work is about four minutes and 33 seconds of silence but it's much more than this. Cage wanted people to hear the sounds that came as a result of the silence, the coughs, the murmurs, the noises outside and around the auditorium. I thought about this work often during the lockdown, as more and more people took to social media to comment on what silence sounded like. It's amazing that it took a pandemic to force us to stop and listen, isn't it?
Q

What sort of music can we expect from the segment 'Press Play'?
The responses not surprisingly have been fascinating. Let's Build Great Things! Came back with a playlist compiled by one of its founders Ranithri Weerasuriya that focuses on musicians who reside and work away from the home they identify with. 'Perhaps it is precisely for this reason that they are drawn to the music of their roots and traditions' comments Ranitri in relation to her choice of tracks by artists such as Aditya Prakash, Susheela Raman and Alice Coltrane. By contrast, the Bawa 100 team have shared a rare sampling of music that Geoffrey Bawa enjoyed listening to which includes Bach, Mozart and Beethoven along with Ella Fitzgerald and Nat King Cole. It's interesting to note that all Bawa's music which exists as cassettes and records now forms part of the Geoffrey Bawa collection. One of the most surprising playlists is from ADM Architects who submitted 10 versions of the same song. Like many of us, they said they often listen to the same song over and over again. Scientists believe this is because the music we like stimulates the release of dopamine - the feel-good hormone. ADM Architects have chosen 10 cover versions of 'Over the Rainbow' as their playlist. The reason for choosing this song is that "whether sung by indigenous groups striving for autonomy or elementary school kids recovering from the trauma of a school shooting - this ballad still echoes as an anthem of possibility." I could say that it's this element of the possibility that Press Play wishes to prise open but I leave this up to the audience who tune in to decide for themselves.
Q

Can you describe the process of how you selected the pieces of music?
We invited 12 artists, designers, art historians and cultural organisations to respond to the prompt Press Play by sending us a playlist of songs in any language and from any musical genre. The selection of music was made entirely by each of them. The only other request was that all the music must be selected from YouTube so there was no breach of copyright. The selection of contributors includes established artists and designers like Muvindu Binoy and Marisa Gnanaraj, alongside a number of collectives and organisations that we all felt have had a catalysing influence over the last few years. We also invited the eight final year Art History students at the University of Jaffna in anticipation of the work we hope they will go on to do as curators in the future. The effect of the pandemic on students has been devastating which is why we felt it was important to literally press play for them by giving them a platform.
Q

How relevant do you think the chosen music is to the theme of SLDF 2021 which is "impACT"?
Hopefully, the playlist will provide some much needed 'can-do' after a year of postponements and cancellations caused by the pandemic.