We just had to try The Floor by O! after our pleasant visit to The Shore by O! Being very different in concept, The Floor is a unique club with a Guinness World Record! (They got their thinking caps on and created a 1500 cocktail menu that lasted a whole month.)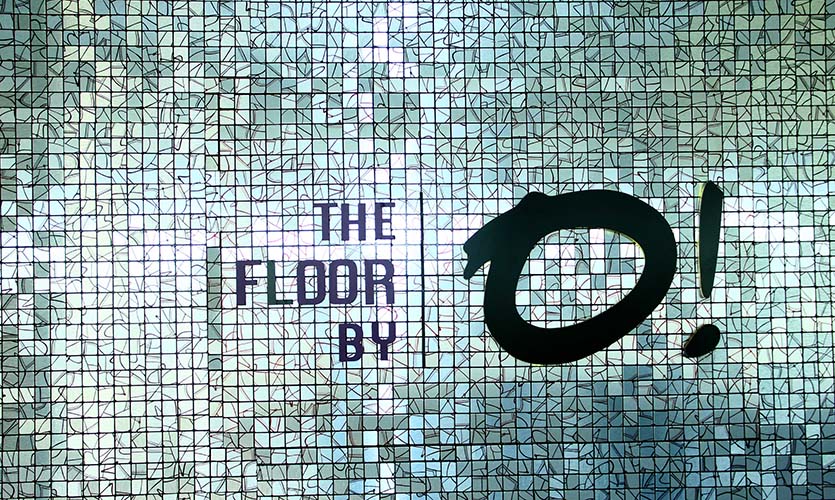 The location is renowned for its wide open cricket ground view and for the swimming pool next door. The manager of the Floor, Sanjeewa, was pretty enthusiastic about the balcony seating area. He told us that it allowed customers to enjoy a meal, a drink and watch a good match (which he himself loved to do).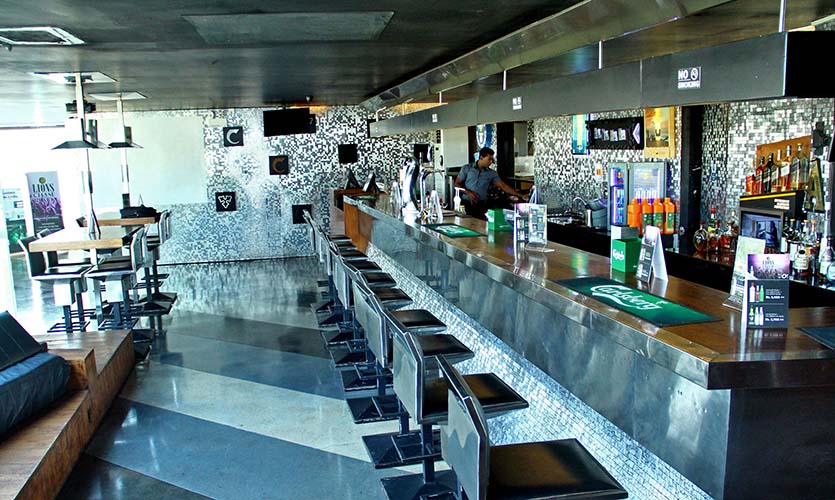 As for food, their Cuttlefish dish is very popular and the Lotus Rice is a lunch time hit. We started off with the Pepper Chicken (RS.600++).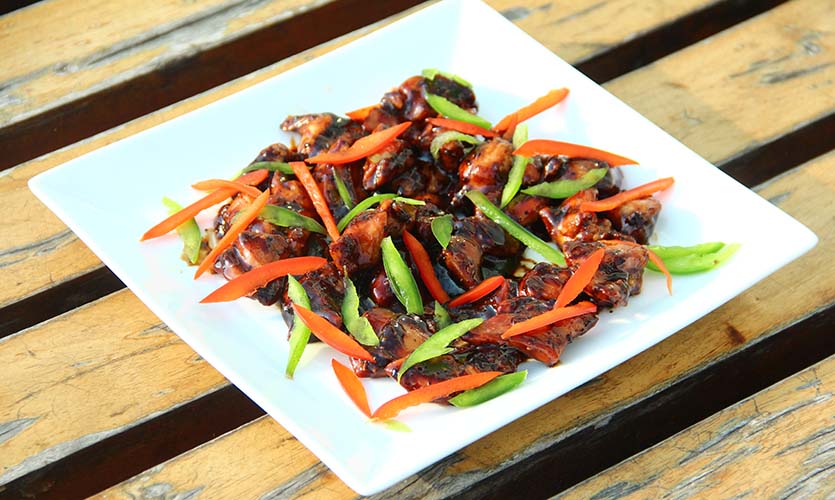 It wasn't too bad for a starter. The flavours were balanced. However, we do think that the price was a little too much for the portion size. I do recommend that you order a sweet-tangy drink to go along with it to balance out the soy and peppery flavours.
The second dish we tried was the popular Lotus Rice (Rs.600++) that is served in a cocooned lotus leaf with a salad side and a crispy pappadam. There was an aromatic Lankan spice smell when we opened up the lotus leaf. The best part about the dish was its generous serving of chicken along with yellow rice. They avoided any chicken bones so as to make for easier eating; the chicken was also cooked in thick gravy (which I love).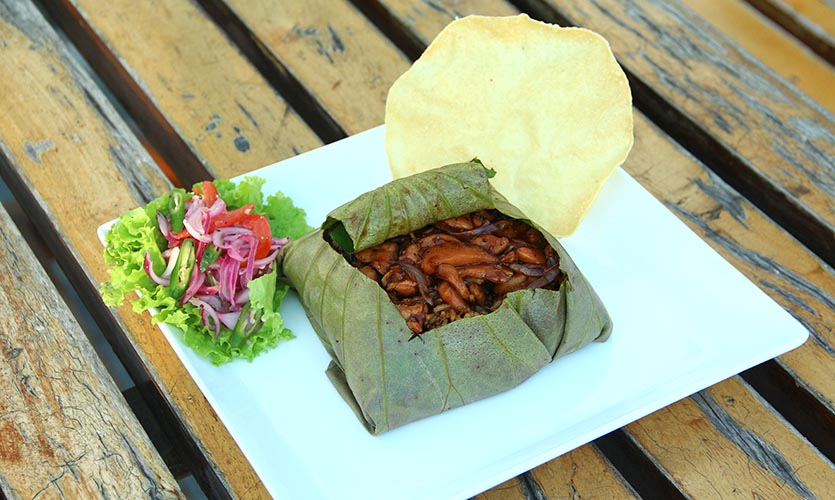 If you are tired of the usual rice and curry and want to try something different, this is a good choice. Considering its popularity at The Floor, it is worth a try.
The next dish was a Mixed Grill Platter (Rs. 1350++) that had (here we go!) potato wedges, battered fish, chicken wings, kochchi sausage, prawn satay, stuffed calamari, grilled pork and a chicken leg. Personally, I felt this dish was too much for one person. The flavours were diverse and great. The interesting part about this is that the stuffed calamari is stuffed with more calamari! This was a spice attack in the mouth for me. It was a 'sizzler' type meal with the smoke on top! With this dish, you are in for an adventure.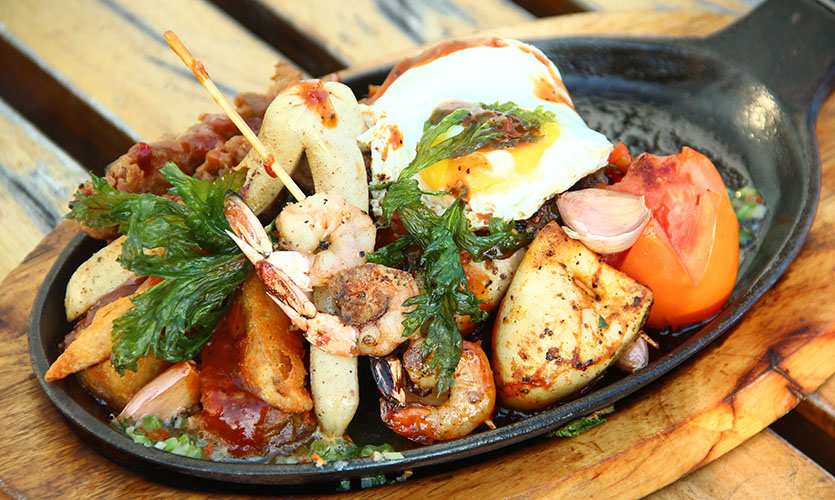 They also wanted to serve us their Cuttlefish (Rs. 650++). I have to say that they lost to The Shore by O's cuttlefish dish. It lacked the crispy texture that I liked. However, the portion was generous and it was enough for 2.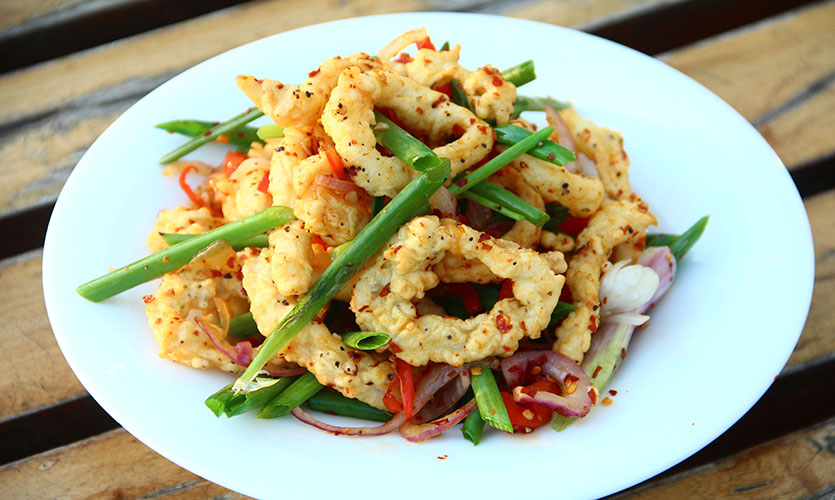 Lastly, they served us with Blueberry Cheesecake with strawberry on the side. Being a cheesecake girl, this delicacy didn't disappoint me one bit. The best part was the size of the slice!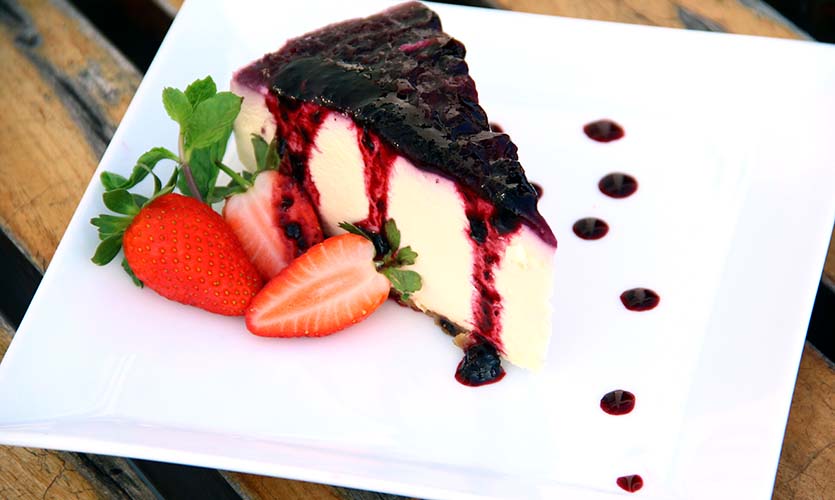 As for drinks, we tried a Strawberry Mojito and a Passion Mojito. I prefer the passion drink over the oh-too-sweet strawberry one.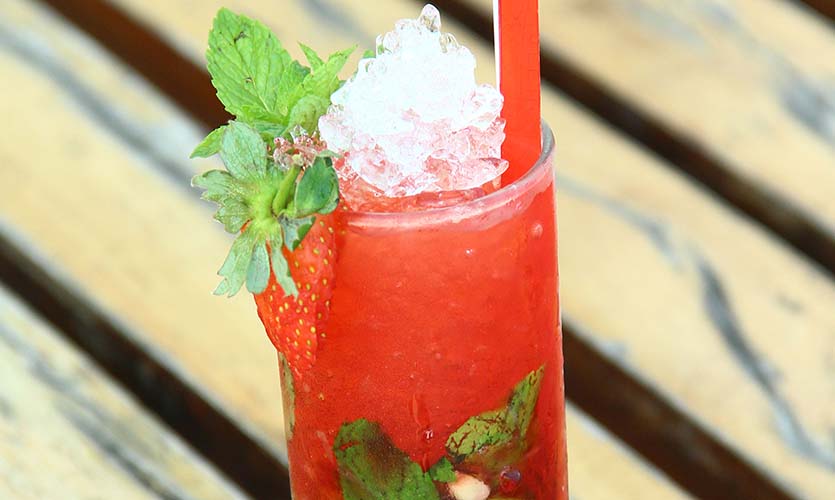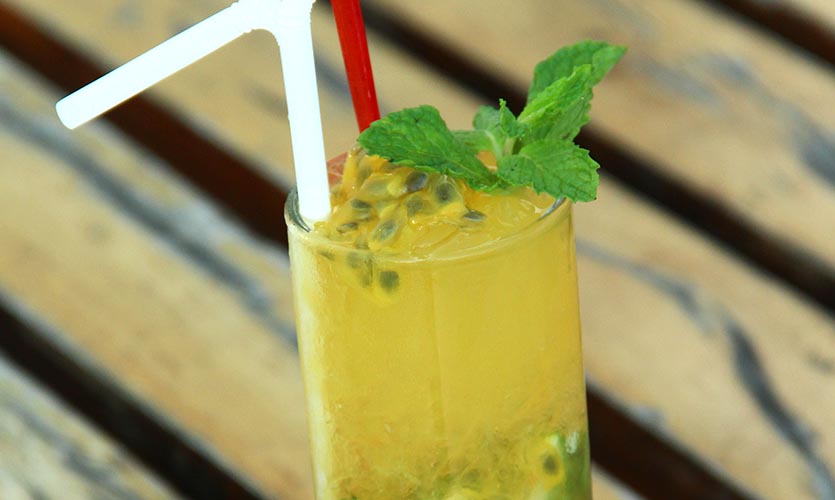 Overall, the place was good. The staff was accommodating staff and the location is unique.
They recommend that you drop in after the clock strikes 6 so that you can enjoy some good lighting and good music. The band plays on Wednesday, Thursday, Friday and there is also a DJ and band mix on Friday and Saturday.
Who doesn't love some good music and good food?
You can also score a 20% off on food with your HSBC Credit Cards.
Offer valid until 31 March 2017
Tel: 0112674299
Address: Maitland Cres, Colombo 00700
Open for: 24 hours
Text by Madushi Rajapaksha
Images by Damith Wickramasinghe