Popular Negombo based sushi joint Sushi Bar Samurai recently set up shop in Parliament Road, Rajagiriya. We decided to drop by and check it out. Here's the scoop.
Ambience
Sushi Bar Samurai is situated above Breadtalk, and has a separate entrance with both stairs and an elevator available for its patrons. The space itself is bright - the floor to ceiling glass allows for plenty of natural light - and inviting. The decor is simple yet sleek - and comprises wooden furnitures and fixtures. There is also a row of tables lining the glass wall. The view isn't anything to write home about - a restaurant and a supermarket across, but it does make a good spot for people-watching. And considering that Rajagiriya is constantly bustling and buzzing, you will have no shortage of entertainment. The not-too-large space is well utilised and is thankfully uncluttered.They also have a private dining area on the 2nd floor, but at the time we visited, it wasn't in operation.
Food
We were told that the chefs here had multiple years of experience in Japan between them. They also have a Japanese chef on contract who trains staff and visits occasionally. This was evident in the quality of food. They have quite an extensive menu to pick and choose from. Since we dropped by during lunch time, we couldn't try out the sushi conveyer belt, which has an array of relatively cheaper options to pick from.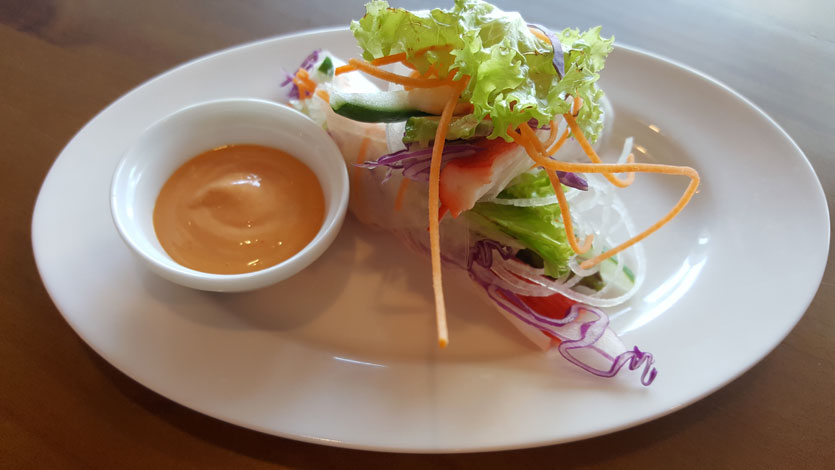 We started off with the Prawn & Crab Spring Roll (Rs. 1000) which was basically rice paper roll with crab sticks and prawn with the onions, radishes, salad leaves and carrots providing the crunch. The spring roll isn't fried, so is definitely a healthy option that is fresh, light and hearty. We definitely would have preferred if they didn't use crab sticks and opted for the real deal. But in terms of the spring roll, it worked. The 2 rolls were accompanied by a chilli-mayo sauce, which complemented the rolls perfectly and gave it that added flavour.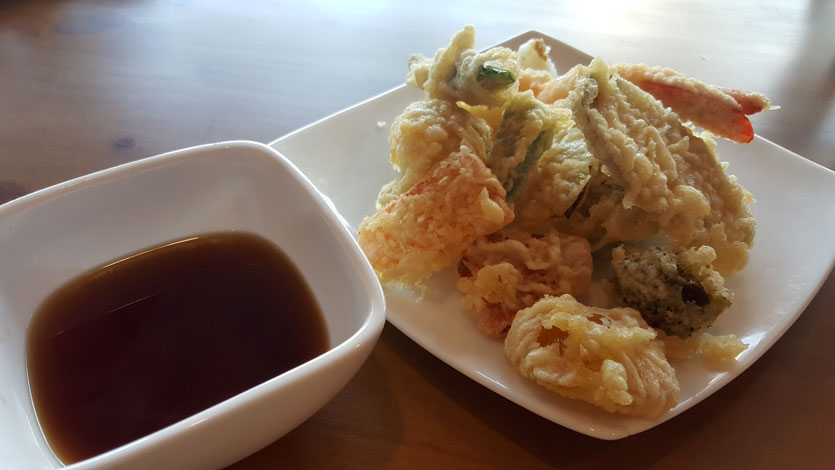 We also tried their Assorted Tempura (Rs. 980) which was a mix of seafood and veggies. The entire dish, including its accompanying sauce, was extremely light, which we loved. Everything from the prawn and cuttlefish to the bell pepper and ladies fingers were fried perfectly in a very light batter, and was fried so perfectly that it wasn't dripping with oil. It was also lightly salted.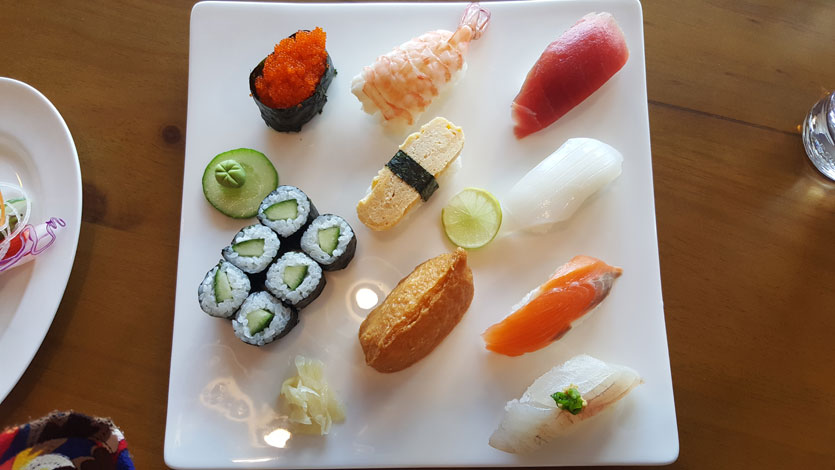 We finished it off with Sushi Moriawase - Assorted Sushi Silver (Rs. 1680). This platter comprised items that included tuna, squid, salmon, barramundi and inari nigiri, ikura gunkan (salmon roe) and cucumber hosomaki. The difference between the Silver, Gold (Rs. 2180) and Black (Rs. 2380) assorted platters is that the Silver includes 9 items, the Gold includes 12, and the Black which also has 12 items that includes eel. Nevertheless, the seafood was very fresh, and worked well with the soy and wasabi. Thankfully, the wasabi wasn't watered down like it usually is in many establishments and we also loved the well pickled ginger.
Service
Despite having been in operation for only 5 days at the time we visited, the staff here seem to have found their groove. They were all very friendly and accommodating, and happy to help answer any questions. Service was also quite fast, with food arriving mere minutes after ordering.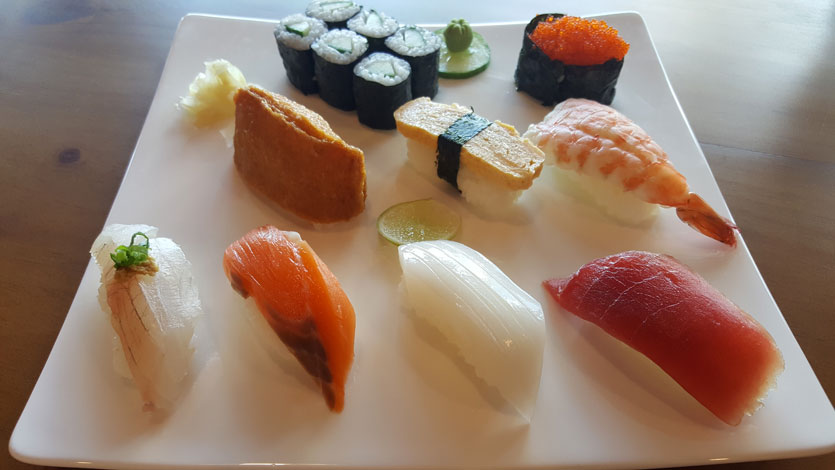 Do head over to the Sushi Bar Samurai located at 226, Parliament Road, Rajagiriya for your Sushi fix. They are open Monday to Sunday, from 11:00AM - 3:00PM and 6:00PM - 11:00PM. You can also call them up at 070 355 1551 or visit the Facebook page for more information.
---
TEXT & PHOTOGRAPHS by Rihaab Mowlana