The Sunday Brunch at Galle Face Hotel features a varied menu to suit all ages. The buffet is laid out on the Verandah which is just about the most beautiful spot in the hotel. Overlooking the beautiful blue sea and watching the waves overlapping each other is for sure one of my favourite sit outs. Although it was really hot outside it was surprisingly rather cool and comfortable inside.
Taking centre stage at this offering was the New York style bagel counter with a range of bagels, fillings and topping. This was the main feature of the spread. I picked a Saffron Bagel with the savoury cream cheese spread and added pink salmon and lettuce into it. I could see everyone around starting off with bagels. Bagels it was, everywhere you looked.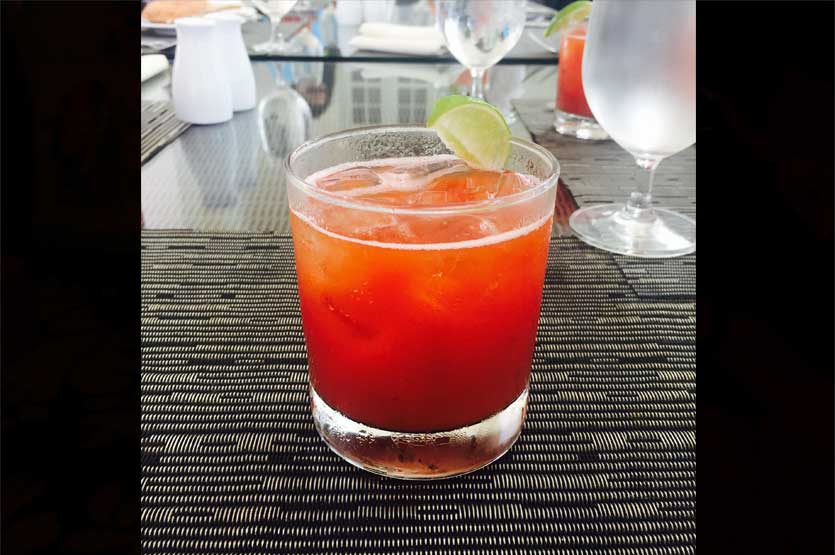 There was a station with a totally free flow of Bloody Mary. So here's something different! From a choice of four I picked the Cherry Tomato Mojito. I wouldn't say it was great. It was alright. The flavour of the drink was overpowered by the alcohol. From the juice counter, I picked the king coconut which was perfect and refreshing at that time of day.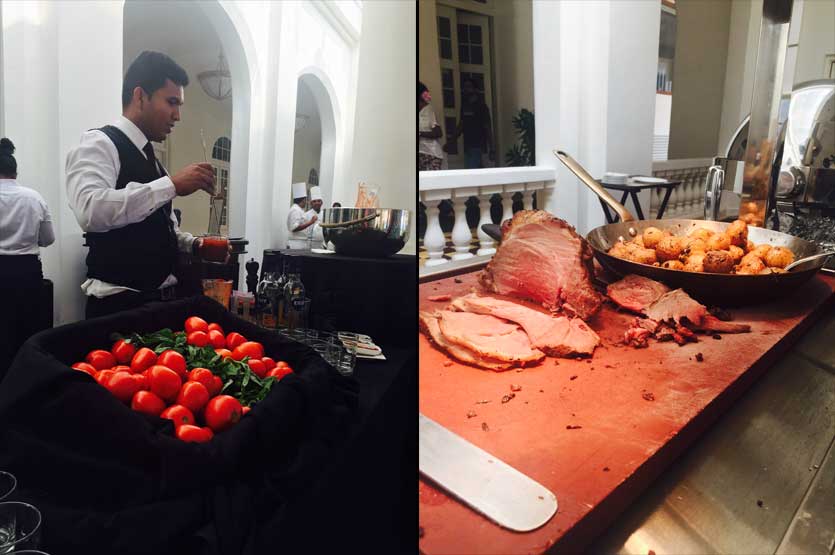 There were the usual healthy salads, soups and freshly baked artisan breads and a range of fruits. The Danish pastries and croissants were super. The live egg stations featured a variations of Eggs Benedict, scrambled eggs, omelettes and any other preparation of egg that one would request. The English Breakfast was fabulous and the preparations were spot on. The Poached eggs with hollandaise sauce and pork ham was a delightful dish. I also tried out the delectable traditional Roast leg of lamb with the accompaniments of mint sauce, baked potato and seasonal vegetables. If preferred you could go for an American breakfast as well.
Then there was quite a variety of dishes including Singapore chillie crab, seafood thermidor, calamari, pastas, and a curry corner where there were some typically Sri Lankan dishes such as breadfruit curry, brinjal pehi, spicy dhal etc. The Seafood Thermidor I tried out was delicious, and so was the Indian preparation Mutton Rogan Josh from the spicy section.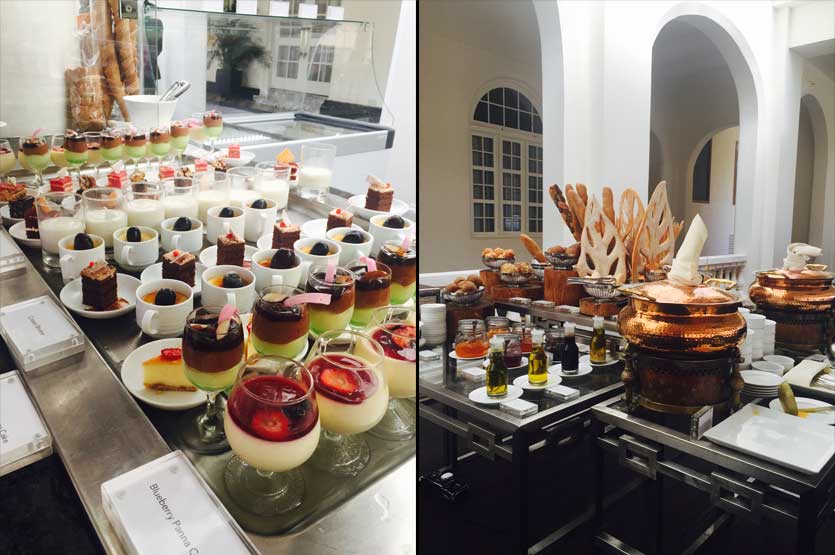 From the dessert section, the pancakes were soft, fluffy and just right. There was treacle, honey and blueberry as toppings to go with it. The panna cotta was yummy and the texture was just right. The homemade ice cream corner was a hit especially with the children. There were many toppings to go with the ice creams of which the butterscotch topping was my favourite. I was not too impressed with the other desserts.
Keeping our toes tapping through brunch were the melodies of Adam and The Eves, an acoustic trio who covers songs from different eras and from various genres. They were playing some awesome music and it was evident that everyone was enjoying it.
When: Every Sunday
Time: 12:30PM - 3:00PM
Where: Verandah Restaurant
Price: Rs. 3990 nett per person
---
PHOTOGRAPHS courtesy Galle Face Hotel