The Sunday Brunch at Taj Samudra is one of the largest spreads you would find at a brunch spread in Colombo. The spread caters to each and everyone's unique tastebuds and it includes a juice counter, salads, soups, cold cuts, cheese counter, grills, carvings, pasta counter, and seafood from lobster to oyster, egg stations, open sandwiches, and the main buffet. You can opt to include sparkling wine or beer with your meal if preferred.
We had heard a lot about this buffet so we dropped by to check it out and it didn't disappoint at all. This tantalising spread is definitely is something you have got to try out.
Beverages
I started off with the king coconut water from the juice counter, an ideal thirst quencher and rehydrant for these unbearably hot days. They also had had mixed fruit, orange juice and iced coffee.
Food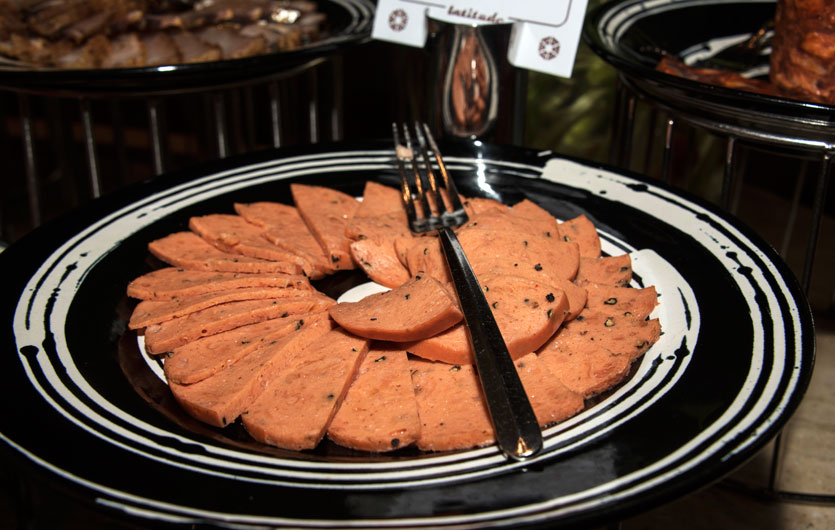 This impressive spread included cuisines ranging from Sri Lankan to Indian which had a chaat counter with speciality dishes, the Chinese section had some specials from Golden Dragon and there was also a Thai counter. The Japanese corner which was my favourite area offered nigiri, maki rolls and sashimi. Thankfully it was as fresh as it should be.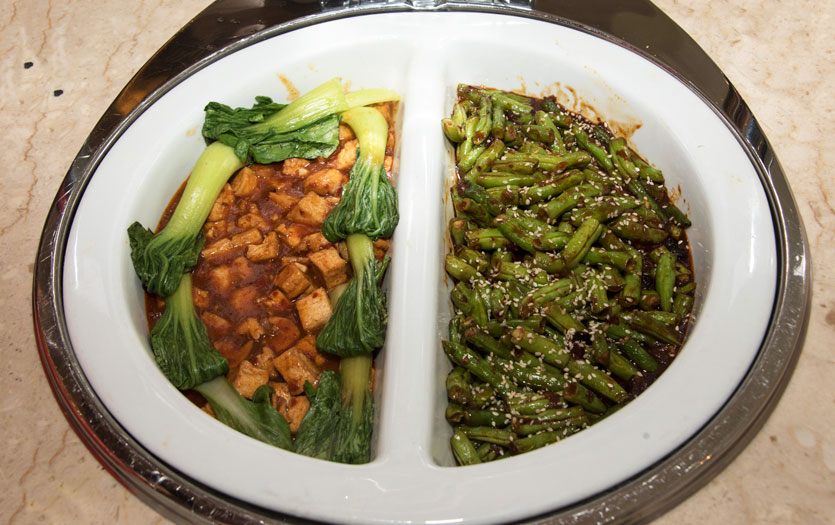 For seafood lovers it's a haven. The choice was huge, and it was all so fresh. There was also the Continental spread which included a splendid variety. The spare ribs were soft and the meat smoothly slipped off the bone. I quite enjoyed the pan seared salmon and prawn with carrot sauce which was a light preparation and had an undertone of orange flavour.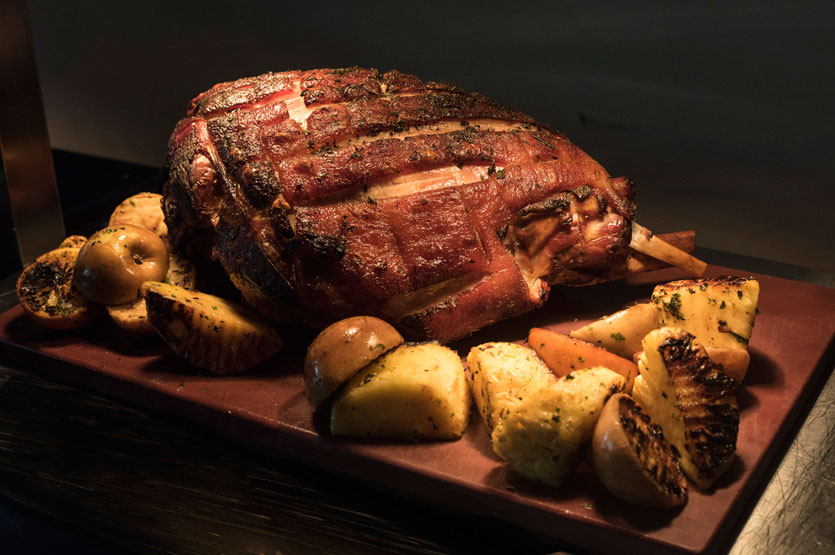 From the carvery, I tried out the roast pork leg with orange sauce and the roasted leg of lamb with mint sauce. The meat was well marinated and flavourful. The lemon butter which accompanied the baked fish enhanced the flavour of the fish. The Sri Lanka section included, polos baduma, isso themparaduwa, amberella and malu ambul thiyal among many other dishes.
Dessert
The dessert station was a delight. From the chocolate fountain to the Indian sweets and Western to Sri Lankan, there was almost every imaginable type of dessert available. For hot puddings, there was peach crumble pudding, hot chocolate pudding and mud pie. There were little fruit tarts, almond pie tarts, apple tarts, blueberry mousse cake and opera cake just to mention a few.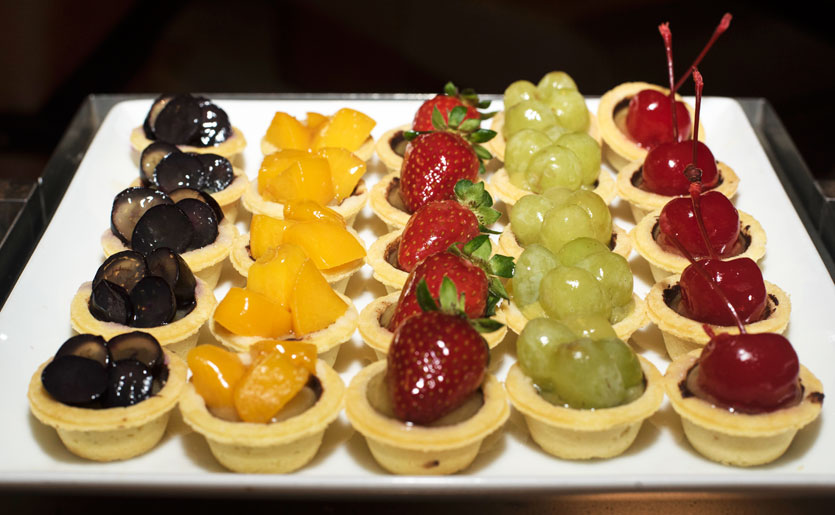 It was simply a treat to dessert lovers and the beautiful layout made it even more tempting! A special assortment of homemade chocolates and pralines were also available.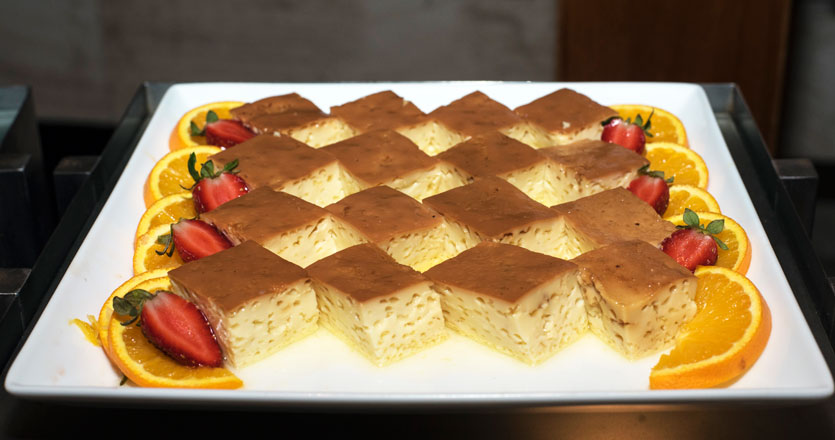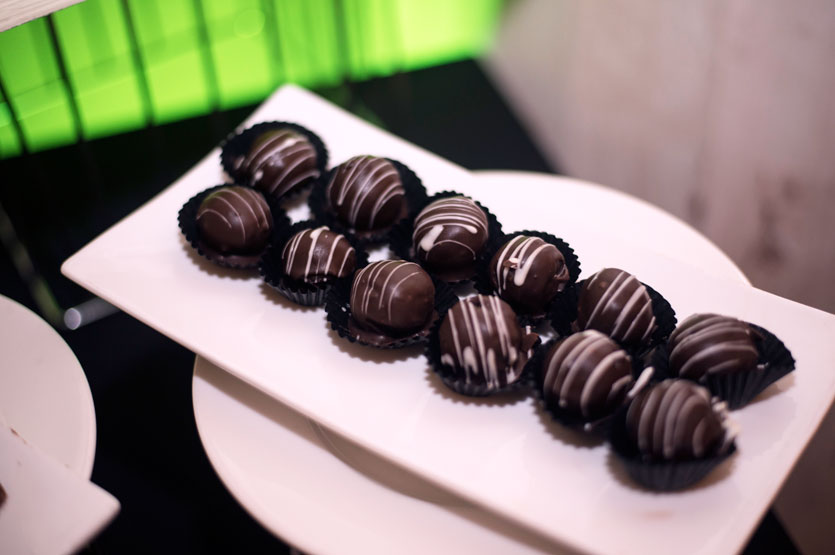 Of the few desserts I tried out, I would say my favourites were the crème brulee which was not the typical but nevertheless delicious and the pineapple upside down was also quite nice - just the way I like it.
---
Note:
The price of the buffet is Rs. 3900 nett. If you chose to have the unlimited beer with your meal, it would be Rs. 4900 nett, and if your choice is sparkling wine, then, it would be priced at Rs. 6500 nett.

The Sunday Brunch is open from 11:30AM to 3:00PM.
---
Address: 25, Galle Face Centre Road, Colombo 03
Telephone: (011) 2 446 622
Facebook: www.facebook.com/TajSamudraColombo
Website: www.taj.tajhotels.com/en-in/taj-samudra-colombo
---
PHOTOGRAPHS by Varuni de Silva