This popular venue in Colombo for healthy snacks and on the go smoothies and juices is located at #3 Jawatte Avenue, Colombo 5, in the premises of Body Bar Gym. Fairly new to the healthy food trend in town, this little place really surprised me. Their range of juices and smoothies are pretty awesome considering the fact that there is no water, sugar or salt added. It's a place you really need to check out if you haven't been there already.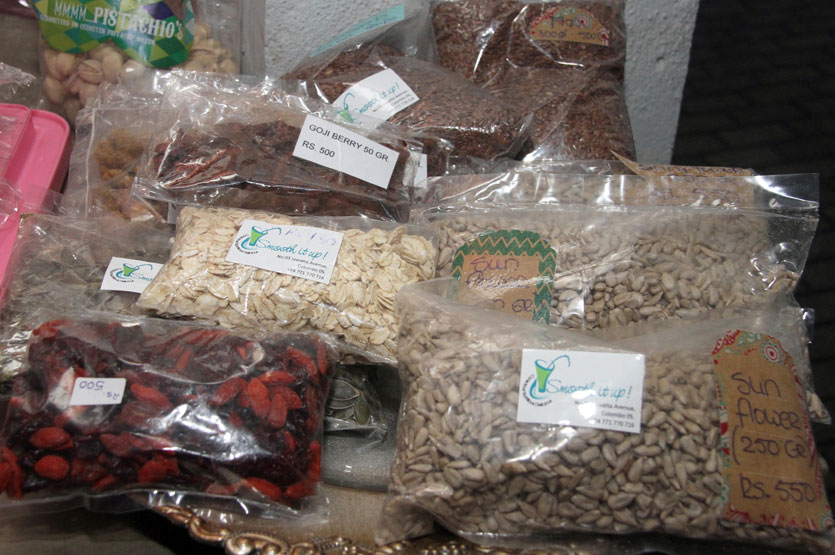 Yvonne from Holland and her husband Chaminda Rupasinghe run this quaint little place. Lots of the seeds, nuts and berries that are used for their preparation are brought from Holland. Talking to Life Online, Yvonne said she thought of this concept as she has always been an advocate of healthy food and wanted to make a difference to the healthy food options in Colombo. "I thought that the healthy juice options in Colombo were loaded with sugar to make it taste good. I don't use any sugar in my juices. If someone wants it sweetened I add bee's honey or Stevia."
Food and Drinks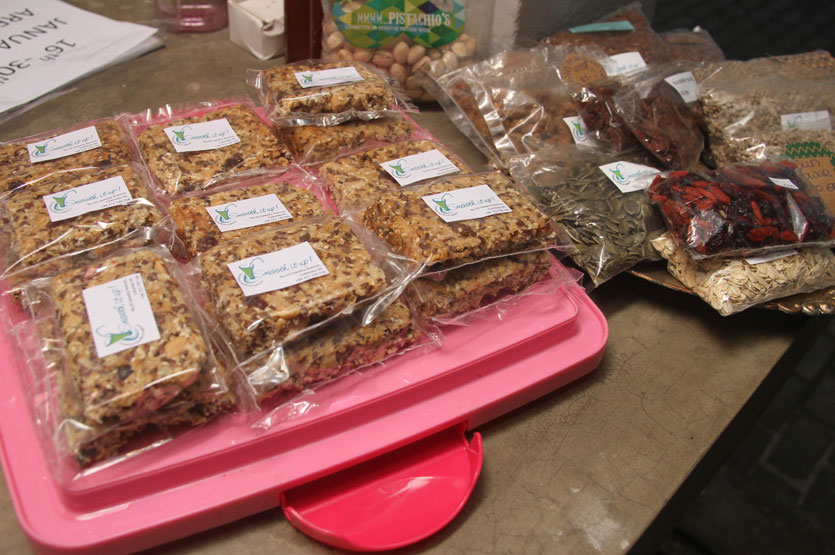 We started off by tasting their special recipe Muesli Bars (Rs. 300) which were super healthy, so tasty and filling. The bars include pumpkin seeds, flex seeds, almonds, sunflower seeds, oats, goji berries, cranberries and mulberries. When you bite into it, it's a myriad of different flavours that hits your tastebuds.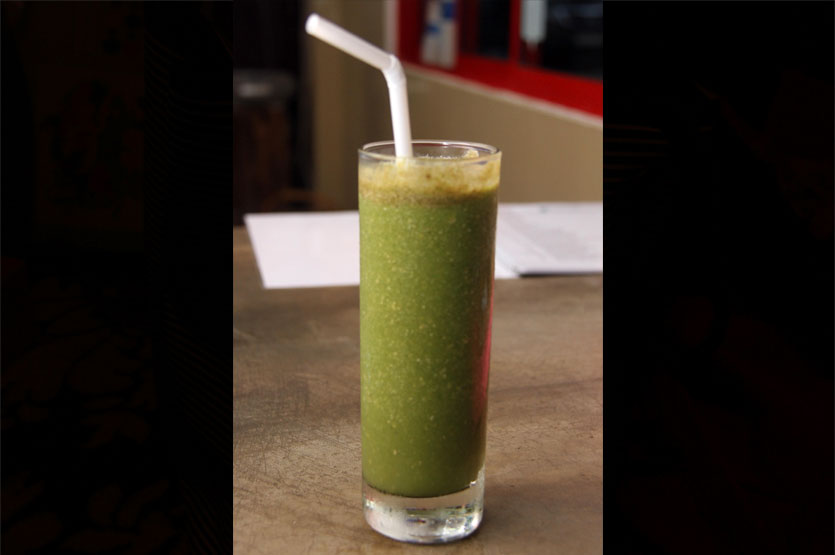 Next, we checked out the beverages. The Green Smoothie (Rs. 350) was delicious and so refreshing. It was tangy and sweet and left a rich flavour of the leaves on your palate. Every sip felt so nutritious. It's a king coconut base with sarana, lime, apple and sunflower. Sometimes they use spinach instead of the sarana.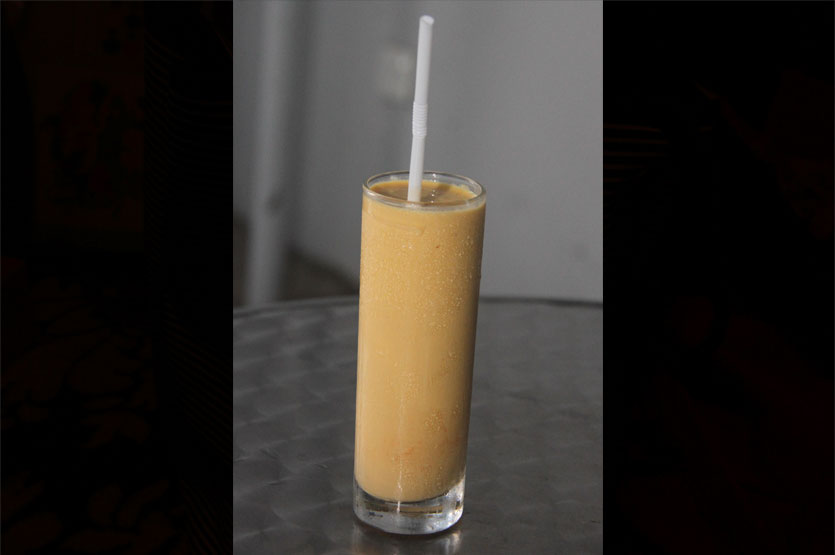 The Mango Yoghurt Smoothie (Rs. 350) was made with non-fat yoghurt and fresh seasonal mangoes and that was also yummy.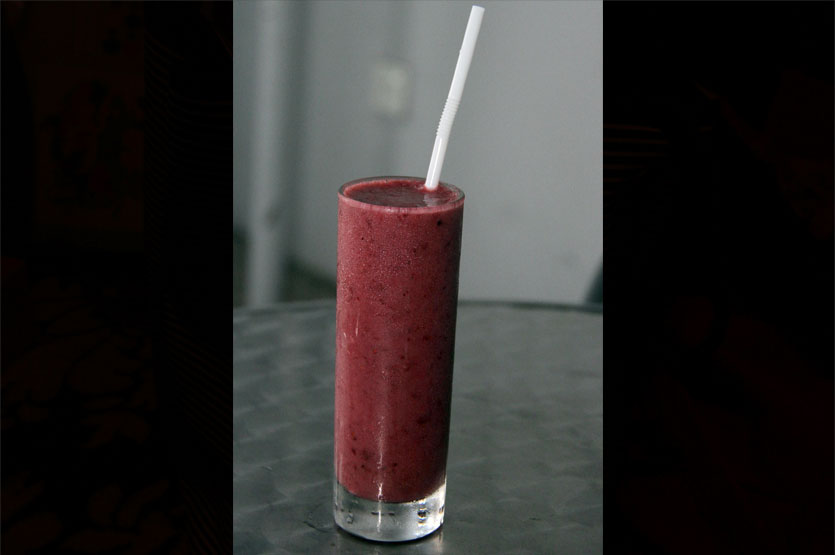 The Mixed Berry Juice (Rs. 300) was my favourite of the three. This was a fabulous concoction of blackberries, strawberries, raspberries, and blueberries. It's a super thirst quencher. I would definitely go back for more of this juice. They also have different types of Italian coffee at a very affordable price of Rs. 350.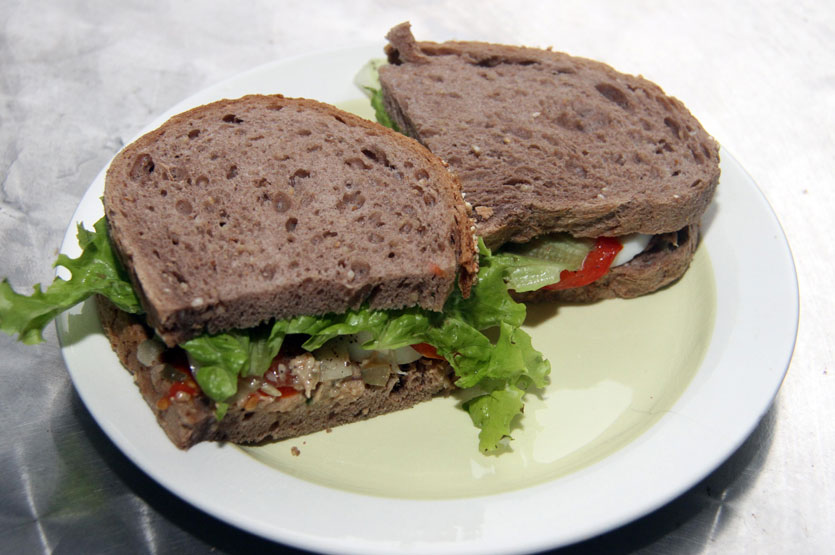 We tasted two varieties of sandwiches, the Norwegian Salmon and the Tuna (Rs. 400). I cannot say which one was better as both were delicious. It comes served on a bed of lettuce, tomato, cucumber and boiled egg. The brown bread was fresh and soft. Besides these, there is a variety of delectable items on the menu.
Cleanliness
The spick and span parlour was small but absolutely clean. I could see that Yvonne was very particular about keeping her little place spotless so she was constantly cleaning up after every step.
Service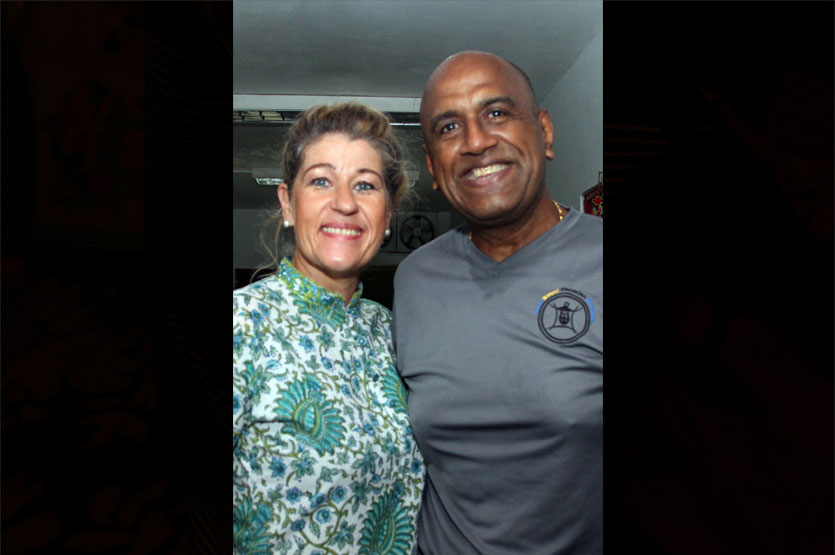 Yvonne and Chaminda go that extra mile to make everyone who steps in there feel welcome and comfortable. We observed that most of their customers were regulars and both Yvonne and Chaminda seemed to know everyone by name, which I thought was really cool. Lots of people from around walked in and had different beverages and food items and some even requested for juices with some pretty weird combinations, which I would never have dreamt of! They are flexible and allow the customer to tailor make their juices and smoothies with whatever combinations they prefer.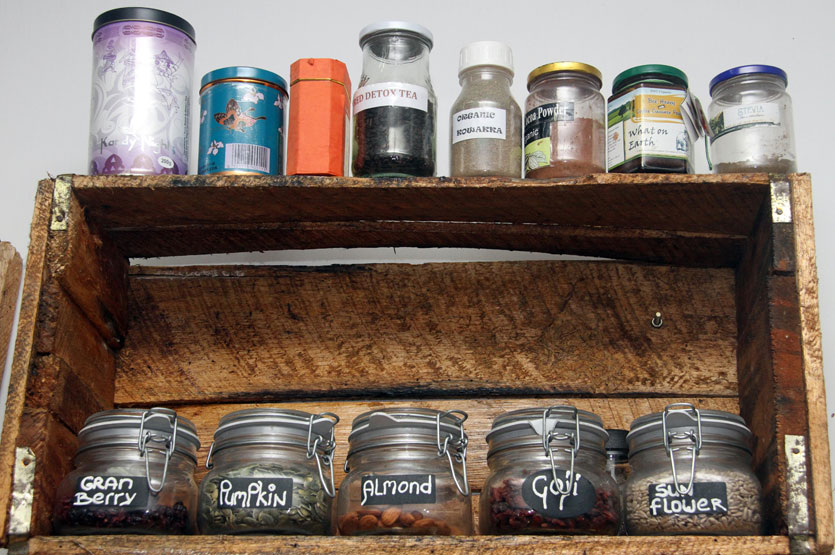 ---
You can contact them on 0771770716.
Smooth It Up is open Monday through Saturday from 9:30AM - 1:00PM and from 4:00PM - 8:00PM. They are closed on Sundays and Poya days.
Photographs by Pradeep Dilrukshana