Shangri-La's Hambantota Golf Resort & Spa is the ultimate getaway seeing as the resort is home to a number of activities including fun outdoor activities like the water park for kids and the flying trapeze for kids (and for those who are young at heart! )
The CHI spa is also the ideal place to unwind after a game of golf at their vast 18-hole golf course or after a wild safari at Yala, while the food at the resort is delectable.
We savoured a few dishes at Sera, the resort's South East Asian influenced restaurant which creates Hawker Street style and we weren't disappointed. The aromas and flavours will transport you to your travels in the region while appeasing those South East Asian food cravings.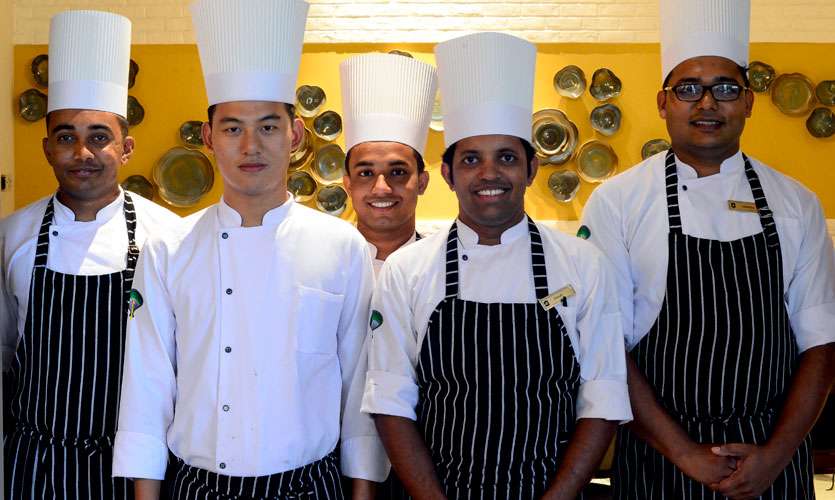 Ambience: The restaurant is laid back but adheres to strict dress codes especially during their dinner service. We felt it was ideal for a romantic dinner date.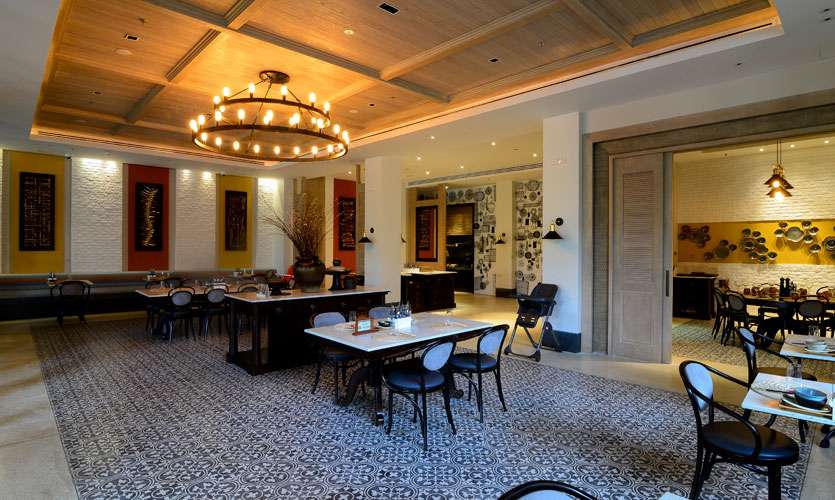 Food – 4 stars
Starters
Our tasting kicked off with the sweet and slightly sour flavors that came through with the Marinated Cherry Tomatoes with Plum Sauce (Rs 1,250). We also quite enjoyed the soft and flavour-packed Handmade Beef Dumplings with Chicken Shao-Mai (Rs 1,800). The dumplings were steamed and served in a bamboo steamer and we could have delved into more than two of each as they were just scrumptious while the cute Shao-Mai looked too good to eat!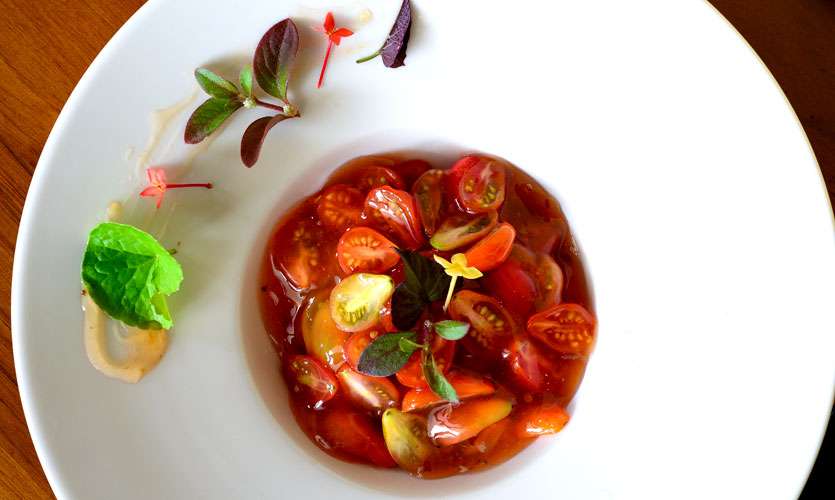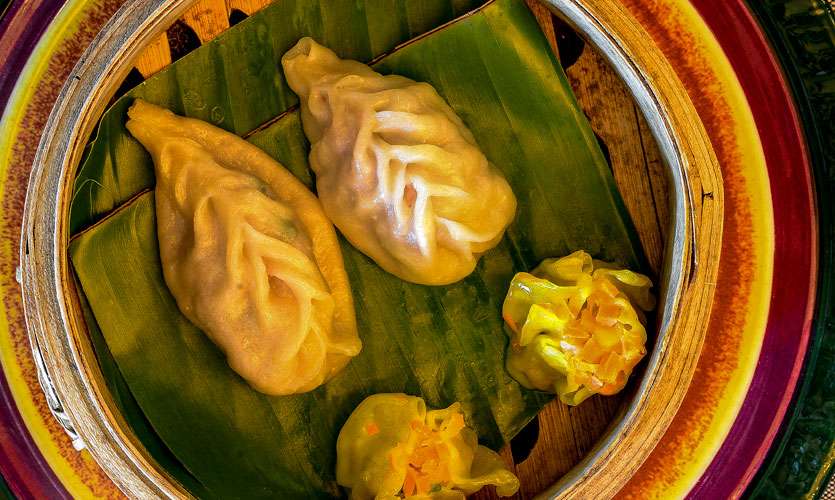 Main courses
The star of the mains definitely the Cantonese Wok Fried Angus Beef with Asparagus (Rs 5,800). The flavourful, dreamy and succulent beef coupled with the crunchy asparagus was simply stunning.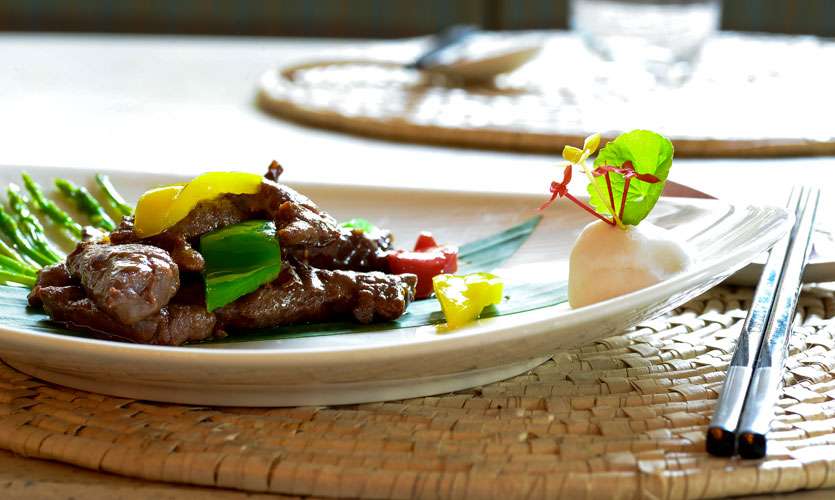 The Sichuan Style Mapo Tofu (Rs 2,000) brought together the bold and fiery flavours of Sichuan cuisine. The soft, silky cubes of tofu and minced chicken soaked in a thin, oily, bright red sauce was lip-smacking.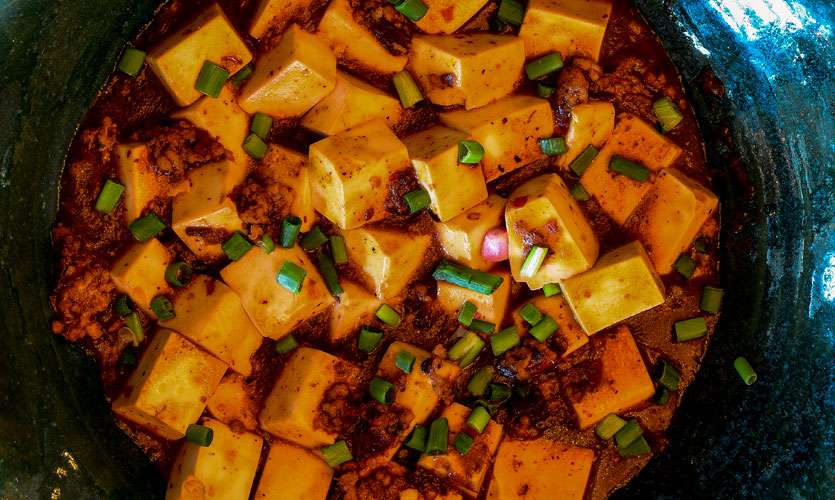 Dessert
The dessert, that of the Hong Kong chilled Mango Sago cream with Strawberries (Rs 1,400) however was a tad disappointing owing to the synthetic flavours that came through.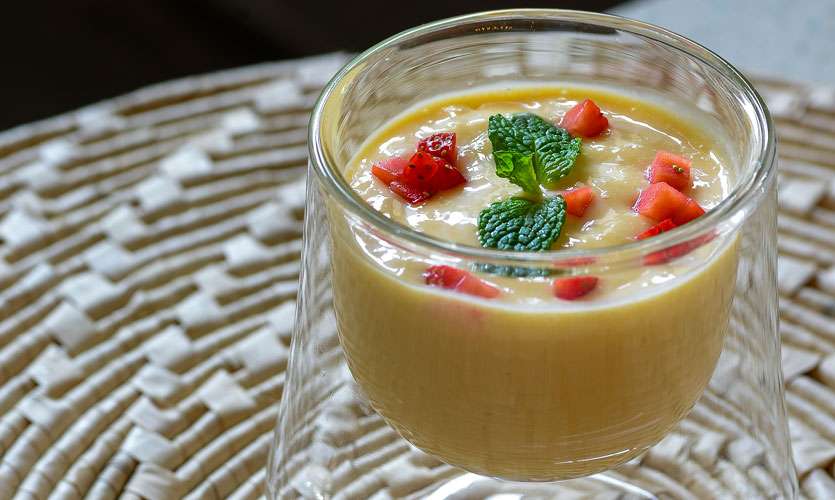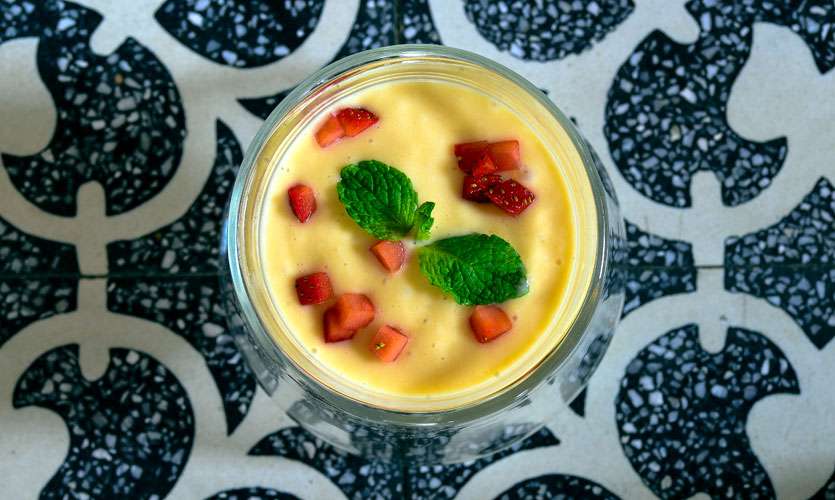 What we recommend: The Cantonese Wok Fried Angus Beef with Asparagus and the Handmade Beef Dumplings with Chicken Shao-Mai
Service: 5 stars
Parking facilities: 5 stars
Toilets: 5 stars
Would we go again? The restaurant is on the pricey side so chances are, we won't go again unless we stay at the hotel and choose to indulge
Tips/notes by author:
Dress code:
Lunch – Casual resort wear including shorts, open shoes or sandals but the wearing of swimsuits or being barefoot is not permitted.
Dinner – Smart casual (no shorts)
Pix by Kanishke Ganewatte