Mifra Jassim, the face behind Scrumptious describes herself as "a wife, mom of two little girls, a professionally qualified
home baker
, a daughter, and a sister". A past pupil of Sujatha Vidyalaya, she is also a finalist in IAB (
uk
) & is part qualified in CIMA (
uk
) & CMA (Sri
lanka
). Having then been employed in the corporate world, she decided to give it up when her daughter was born. Eventually, she realized she could bake. The rest, as they say, is history.
To further supplement her passion, she also got herself qualified in Advance Fundamental of Baking & Cake decoration at Prima baking School where she won awards for novelty cakes & wedding structures. The Food Factor caught up with Mifra to learn more about her business.
1. Did you always want to start a food related business?
Hmmm, not particularly. But I always had it in back of my mind to do something on my own which will be interesting. Initially, the plan was to teach accounts and then parallelly to complete my studies in accountancy. This was until the day I discovered that I could bake!
It was my husband's birthday and I baked 6kgs of coffee cake & frosted with coffee buttercream with the help of my mom in law. This is where it all began. I still remember the positive feedback which I got for the coffee cakes from family & friends and I was overjoyed
'Scrumptious –Sweetening lives forever' was born on that day, I believe ( 2013 June 19th). Then onwards I got few orders from my friends and family, so it grew little by little and now the business had picked up by the grace of Almighty.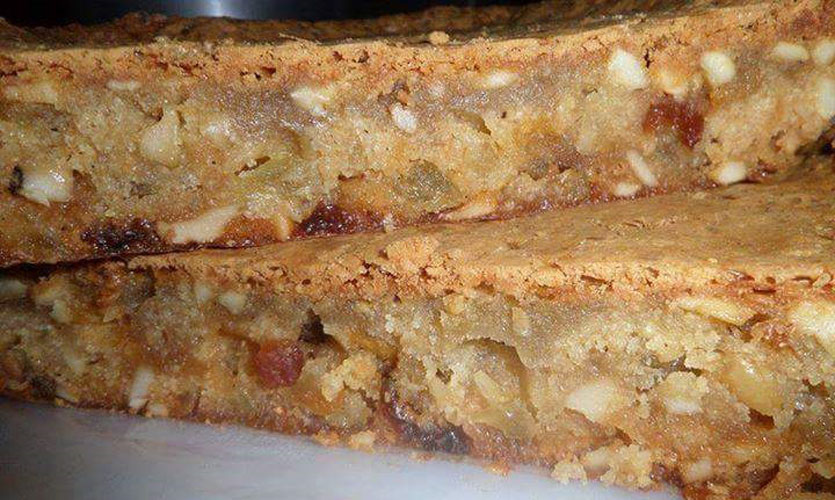 2. What are the items you make at the moment?
I bake all varieties of teacakes, chocolate, coffee, red velvet, ribbon flavoured cakes, sweet table goodies, cupcakes, cookies, brownies, celebration cakes & party/wedding favours – cakes for birthdays, weddings & special occasions.
3. Do you also supply your goodies to other establishments?
Yes, my cakes are available in certain coffee shops in & around Ja-Ela. Apart from the direct clients, there are some corporate clients too. Love cakes & Xmas cakes are exclusively made for hampers during the season for certain corporates, and our Christmas rich cakes (seasonal goodies) are available to purchase at Barefoot & The Sooriya Village in Colombo.
Presently I operate from home, a separate workplace at my premises. The plans are there & I am hoping to open up a cake boutique which will have all our signature cakes & baked goodies made with much love !!
5. When ordering, what are the quantities by weight? Is there a minimum
order?
●

Celebration cakes 1.5kg minimum order qty
●

Cupcakes & other baked goodies ,a dozen as the minimum order qty
●

Teacakes & others 1kg – minimum
6. How many days in advance do you need to be
informed?
I prefer if the order is confirmed at least 2 to 3 days ahead so that I don't have to rush. But there are orders coming in a day ahead too, if I am free, I do accept them.
For celebration cakes at least a week or 2 ahead or even earlier the better.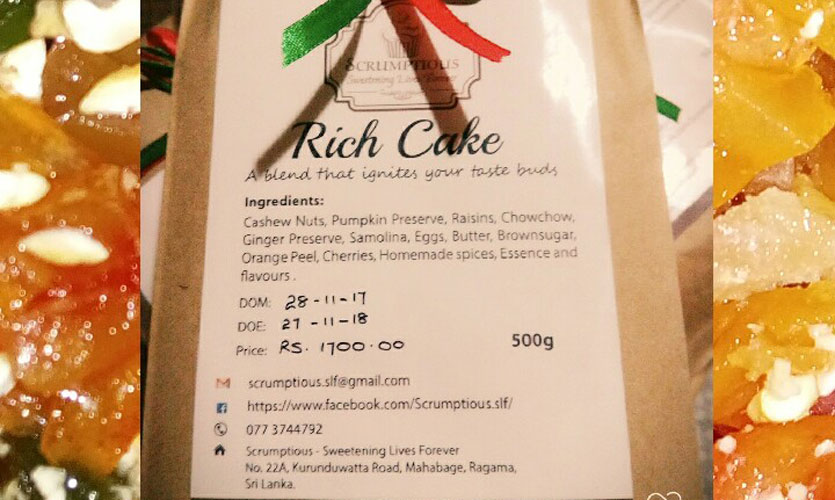 Yes, I deliver at a cost only the teacakes & baked goodies. Novelty cakes & celebration cakes have to be picked up.