After the successful launch of the 'Tourist Friendly Eating Places' campaign in Colombo, the second phase of the Certification scheme initiated by the Sri Lanka Tourism Development Authority (SLTDA) together with Colombo Municipal Council (CMC) and the Ministry of Health commenced in Kandy. The Certification awards ceremony for the selected 18 eating venues in Kandy was held on 24 July 2017 at Monara Restaurant of Sri Lanka Institute of Tourism and Hotel Management, under the patronage of Hon. Minister of Tourism Development and Christian Religious Affairs, John A.E Amaratunga.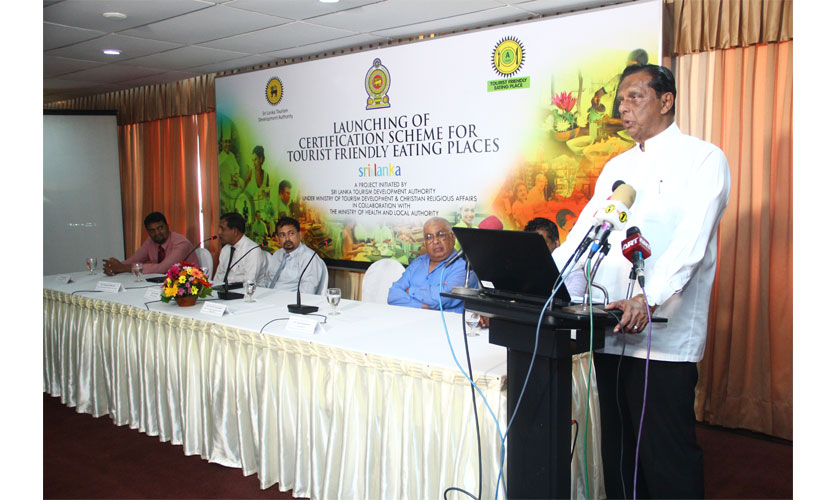 Eating venues in key streets of Kandy such as Temple Street, Dalada Veediya, Deva Veediya including venues located at the Peradeniya Botanical gardens also received certificates with 'A' and 'B' grading. Of the objectives, the project seeks to maintain basic standards (food safety, hygiene and service) of eating venues in tourist zones, raise awareness regarding the necessity of providing standard services in the country in par with international standards and invest in friendly competition among other venues in the industry to obtain the certification.
According to Chairman of SLTDA, Mr. Havan D. Ratnayake, more numbers are to be expected with a steady trickle in the arrival of tourists to Sri Lanka yearly.
"If we are to receive more number of tourists, maximising the efficiency in food and beverages services is essential."
While expansions to implement the project to other tourist destinations are underway, a key feature is to ensure that eating venues which have already received grades are continuing the standards endorsed. Re-inspections may determine whether an eating venue will be downgraded or have their grade cancelled, stated Mr. Malraj Kiriella, Director General of SLTDA.
"We are constantly fostering those venues which did not meet the certification requirements due to shortcomings."
However, he further added, that once they rectify those shortcomings and fulfill requirements, they could also eligible to apply for the certification.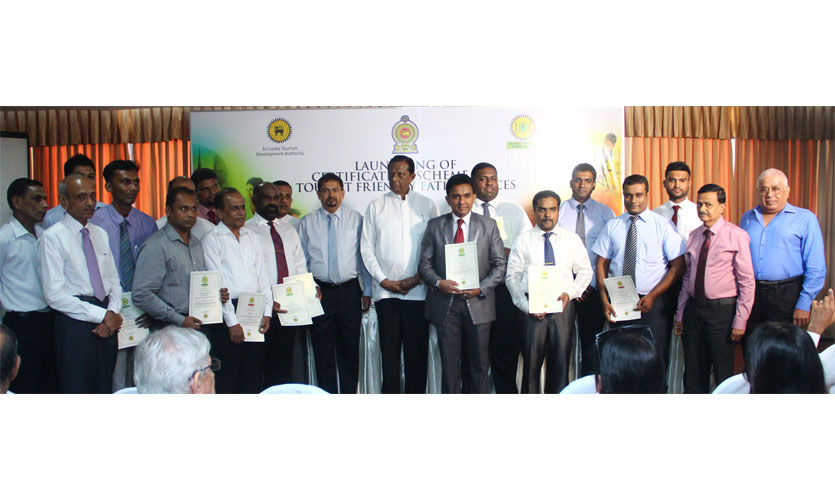 SLTDA is on the process to launch considerable number of tourist friendly eating venues in Colombo suburbs in parallel to the World Tourism Day Celebrations on 27th September, 2017 , stated SLTDA by a media release.
Kandy
Grade A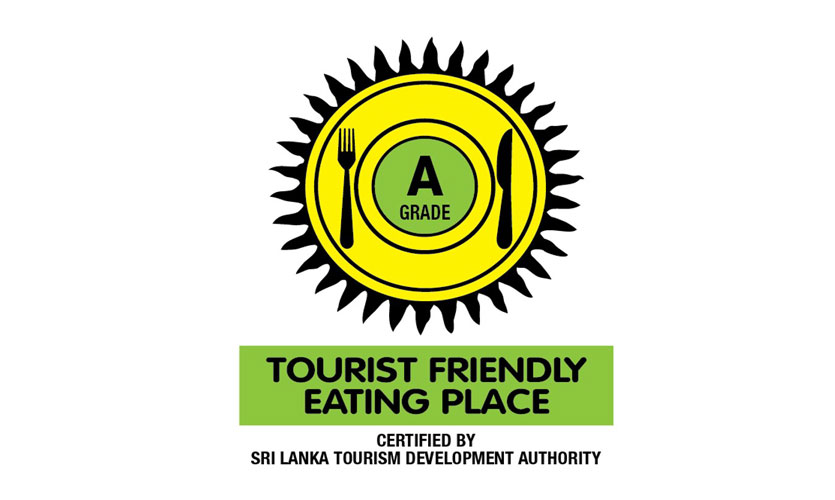 1. Natural Coffee
No 05, Temple Street, Kandy

2. Cafe M
No 619, Peradeniya Road, Kandy

3. Barista
Peradeniya Royal Botanical Gardens, Peradeniya

4. Barista
No 41, Deva Veediya, Kandy

5. The Coffee Table by Cafe 7
No 07, Temple Street, Kandy

6. The Empire Cafe
No 21, Temple Street, Kandy

7. Delight Bakers & Sweet House
No 24, Dalada Veediya, Kandy

8. Cafe Walk
No 05, Dalada Veediya, Kandy

9. World Spice
No 05, Dalada Veediya, Kandy

10. Ceylon Tea Cabin
No 36, Dalada Veediya, Kandy

11. Devon Restaurant
No 11, Dalada Veediya, Kandy

12. Rajagedara
No 36, Dalada Veediya, Kandy

13. Royal Garden Cafeteria
Peradeniya Royal Botanical Gardens, Peradeniya
Kandy
Grade B

14. Perera and Sons Bakers
No 70, Peradeniya Road, Kandy

15. Dinemore
No 27/1, George E De Silva Mawatha, Aniwatta, Kandy

16. Dinemore
No 02, Kumara Veediya, Kandy

17. Cafe Divine Street
No 139, Colombo Street, Kandy

18. Perera and Sons Bakers
No 27/B, Nihal Super, Aniwatta, Kandy
Pics by Damith Wickramasinghe