I think I finally found the densest and creamiest ice cream I have ever eaten. I love my ice creams and have dug into different varieties around the world but that first bite into King Cone Ice Cream² left me speechless.
Their sinful frozen treats are free of eggs, gelatine, artificial colours, artificial flavours and alcohol. what you get are cream coloured, white or chocolate coloured ice creams which need to be stored below -18⁰C and are best served straight out of the freezer but be prepared because it is so dense that it is hard and doesn't melt easily because this creamy, buttery and smooth ice cream is not overrun.
What is overrun – well it simply means the amount of air pushed into it while it is being made and really good premium ice creams need an overrun of less than 50%. In my opinion, I don't see myself eating those store brands anymore because once your senses have sensed the good stuff ie King Cone Ice Cream², you may not go back because what you are in fact eating has more iced air and water crystals than actual ice cream.
The reason behind naming their brand King Cone Ice Cream² is because calling it 'Ice Cream' just didn't do this product justice because it is double the creaminess or cream squared – '²'.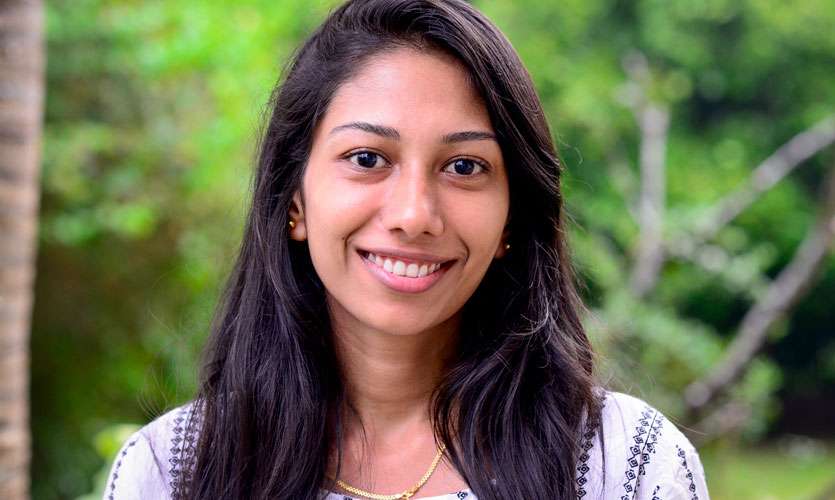 According to Supun and Supuni Kannangara, the husband and wife duo behind King Cone Ice Cream², their biggest challenge was convincing people to buy a premium product because premium products are well, expensive. Their solution – a guarantee for their Ice Cream² by giving their customers the 'One Scoop' guarantee – this meant they gave their customers a chance to purchase their Ice Cream² without fear of receiving an average air and water filled ice cream. So the idea is to try out a scoop on delivery and if you think it isn't creamy enough, you can refrain from buying it!
Food (5 stars)
My first encounter with King Cone Ice Cream² was a small bite of the Double Dutch (Rs 2,000). The deep, dark chocolaty notes owing to the rich and intense Dutch-processed chocolate that goes into it coupled with the dense buttery, creamy notes made for a double chocolate ice cream straight from heaven!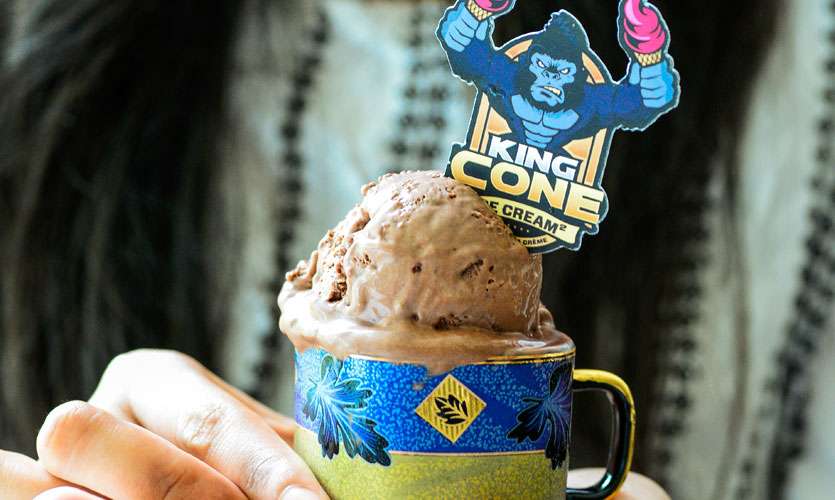 It was then on to a more sharp flavour that of the Perennial (Rs 3,000) which is literally like eating an After Eight® in the form of mint chocolate Ice Cream² because that's exactly what they had done.
Goober (Rs 2,000) has a whole lot of crunchy peanut butter in the form of Ice Cream² and I'd have it for breakfast if I could. For me, peanut butter takes me back to peanut butter and jelly sandwiches from my childhood which was rare because we didn't really have good peanut butter here and we'd have to wait for a relative to send some across from overseas so this was just magical for me. It can be prepared smooth on request.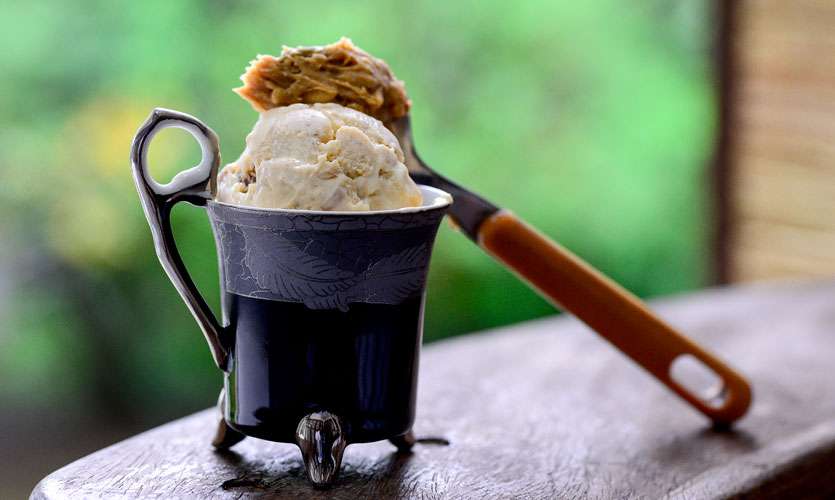 Using crushed and whole Maltesers® Supuni prepares a malt-based Ice Cream² which they call Maltover (Rs 2,000). They also infuse a whole lot and I mean a whole lot of Nutella® in their Haze (Rs 2,500) Ice Cream² which results in a sweet chocolaty treat.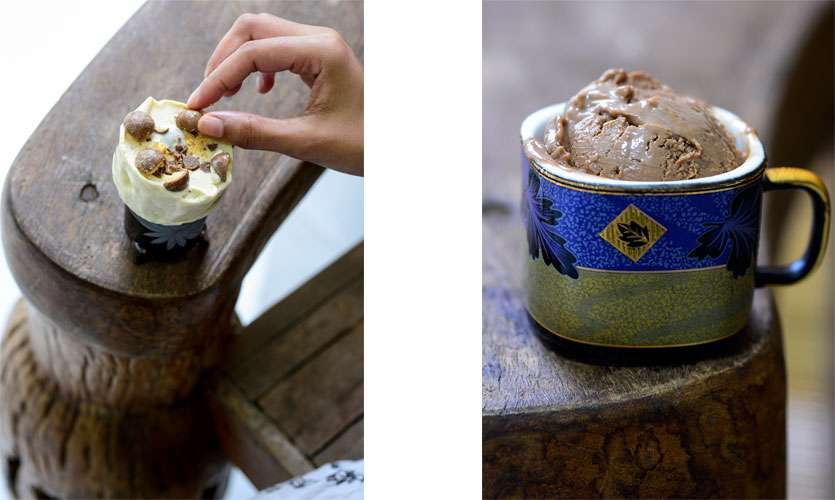 Coffee lovers will love the strong depth of coffee notes that go into their Arabica (Rs 2,000). The trademark creamy textures of their Ice Cream² are coupled with 100% Arabica coffee beans to make this fine frozen treat.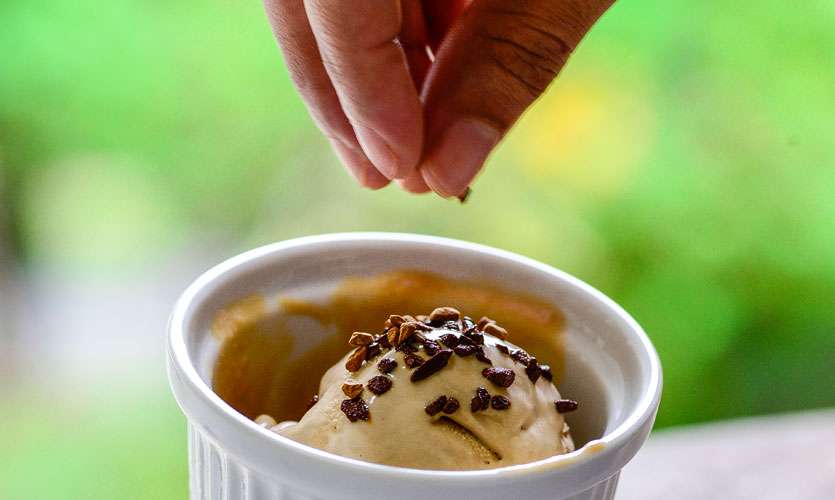 It was as though the Double Dutch and Arabica had a baby and called it Mocha (Rs 2,500) and it is just dreamy. Whether you admit or not, all of us have a connection with Milo so if you dig into their Cocoa-Malt (Rs 2,000) which combines Nestle® Milo™ in the form of their Ice Cream² it will transport you straight to your childhood.
A far milder yet rich flavour come through with their Hallmark (Rs 1,500) Ice Cream² which is made using vanilla sourced from Madagascar and anyone who loves vanilla will fall in love with this amazing dessert instantly.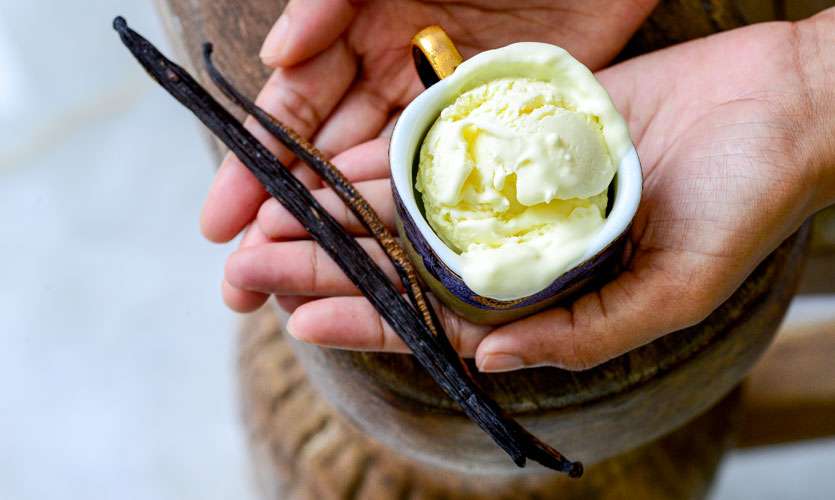 What we recommend: Every flavour was stunning but if I had to pick I'd say Double Dutch, Hallmark and Goober
Service: 5 stars
These frozen treats are not for the faint hearted – they are intense and deep.
Would we order again? Without a doubt!
Tips/notes by author:
Supuni and her husband Supun deliver the ice cream to your doorstep
You can opt for a half and half option where you can pick two flavours and you will be billed for the flavour that is priced highest
The minimum order per delivery is one litre
Pix by Kanishke Ganewatte