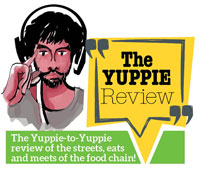 In an unprecedented benchmark-setting gesture, Kaema Sutra, the landmark Sri Lankan restaurant chain envisioned by the eminent chef Dharshan Munidasa, saw the first of what is sure to be many awe-inspiring sunsets at the Shangri-La Colombo with an exclusive yet highly patronised food tasting.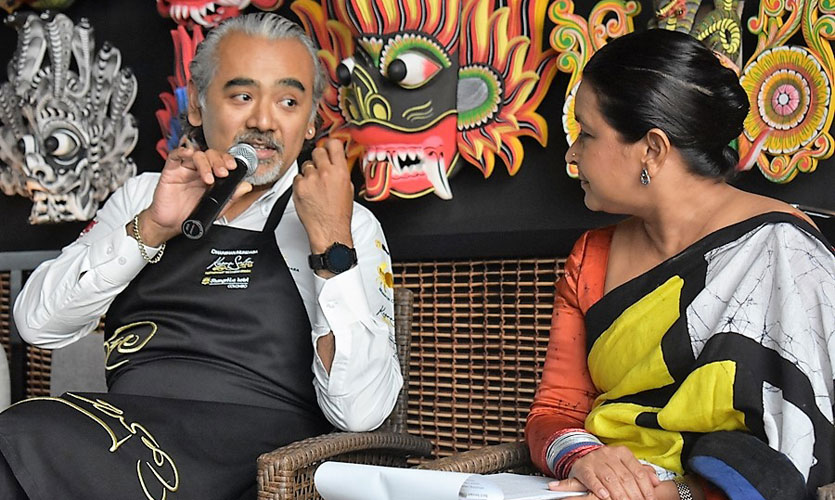 The new location heralds a new era for Dharshan and Kaema Sutra as well as one for Sri Lankan cuisine in the broader perspective, given that interest is already directed in from properties around the world to bring the signature touch and taste of local food to the global culinary arena, especially at the sister properties of the Shangri-La chain, of which there are nearly a 100.

The indications for Sri Lankan food aside, the restaurant itself is a masterpiece complete with a spacious outdoor area with arguably the best view in town of Colombo's sunset. With a number of menu items including a range of cocktails inspired by the setting sun, Kaema Sutra is not shy to play the merits of its unique location to the advantage of their claim to being the best sundown restaurant in Colombo.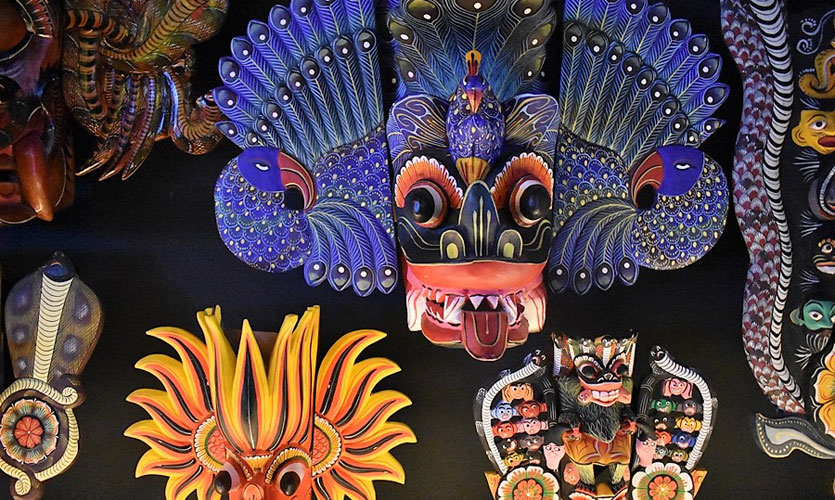 An ambient affair, Kaema Sutra combines a sophisticated interior with its relaxing outdoor area, suiting the best of all worlds including a quiet cocktail at sundown or an indulgent dining experience with some of the most unique Sri Lankan food items in town. Upholding the characteristic virtues of Dharshan's culinary commandments, none of the food items will be frozen and conveniences such as coconut milk powders will be foregone in place of high quality ingredients and same-day supplies. For these reasons, and the many that go unmentioned, it can be safely established by any food lover; be it with a locally seasoned palate or foreign one, Kaema Sutra will remain exemplary of the heights that local cuisine can achieve at the rights hands with the right ingredients.
1. The signature Iced Tea served up at all of Dharshan's restaurants has found its way to Kaema Sutra and there's hardly a surprise there!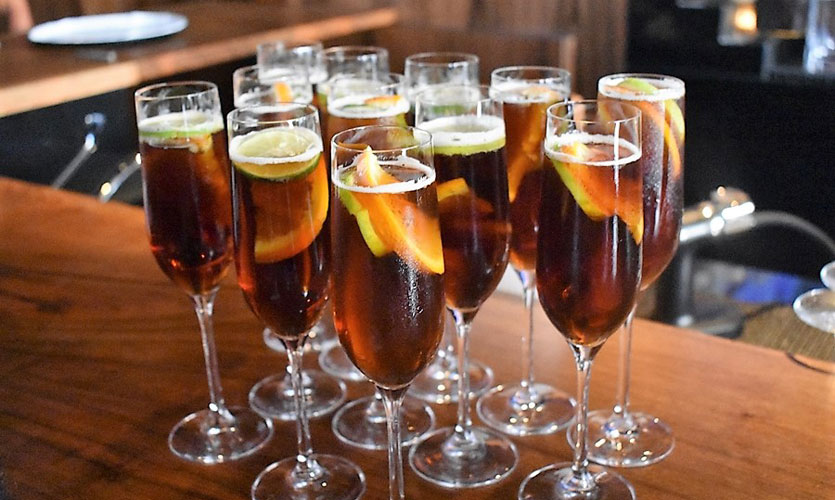 2. First in line, the much-loved Godamba Roti was served in fried form delightfully crisp and novel to say the least; just one example of the food with a twist concept that Dharshan has been largely successful in popularizing.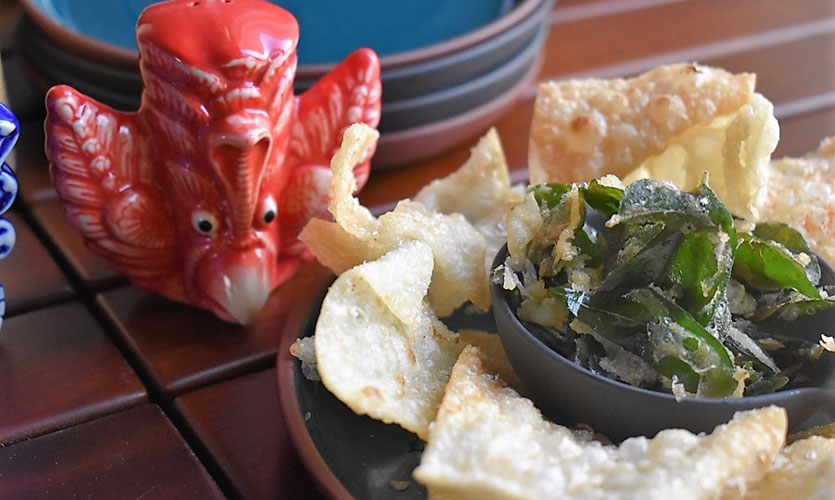 3. Fried Chicken Wings with an interesting accompaniment of fresh Curd, admittedly something of a delicacy in the making should I dare comment so early on!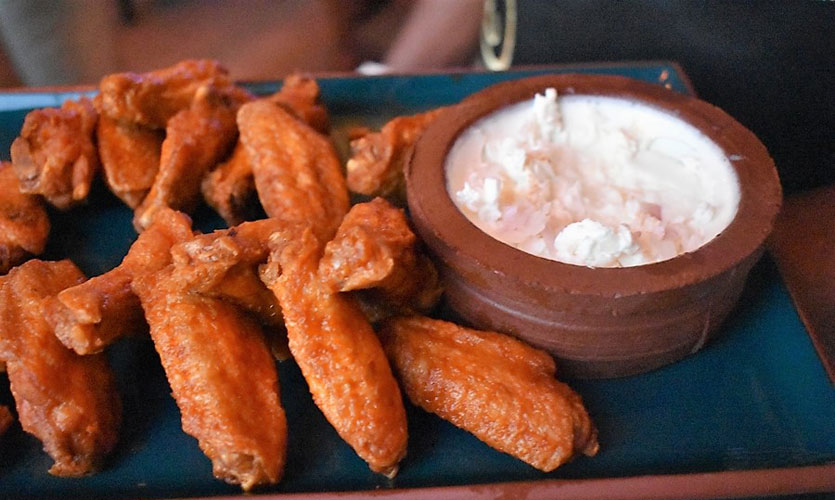 4. A selection of Roti topped with interesting and essentially Sri Lankan mainstays including Pol Sambol and Lunu Miris.

5. Chicken Cutlets that would make the everyday rest and relaxation so much more rewarding if paired with a cocktail to go.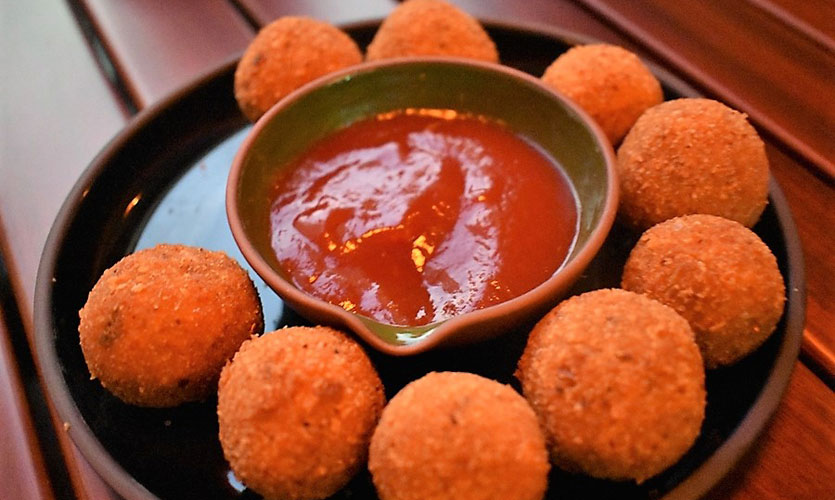 6. The all-popular Scotch Egg the size of a Cricket ball, complete with a full egg and runny yolk, a treat for the taste-buds and curiosities alike.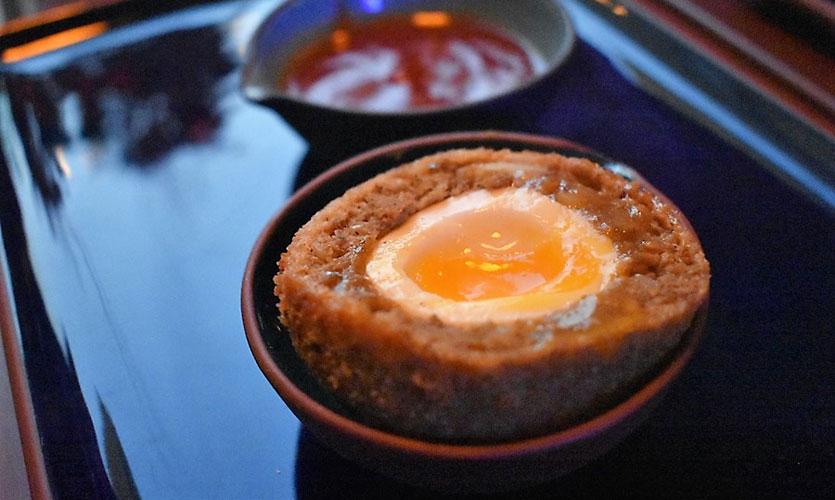 7. Prawn Curry Tarts and prawn as an ingredient essentially needs no introductions, especially when served up by a Dharshan Munidasa restaurant. In a tart, the prawn sits quite the same admittedly!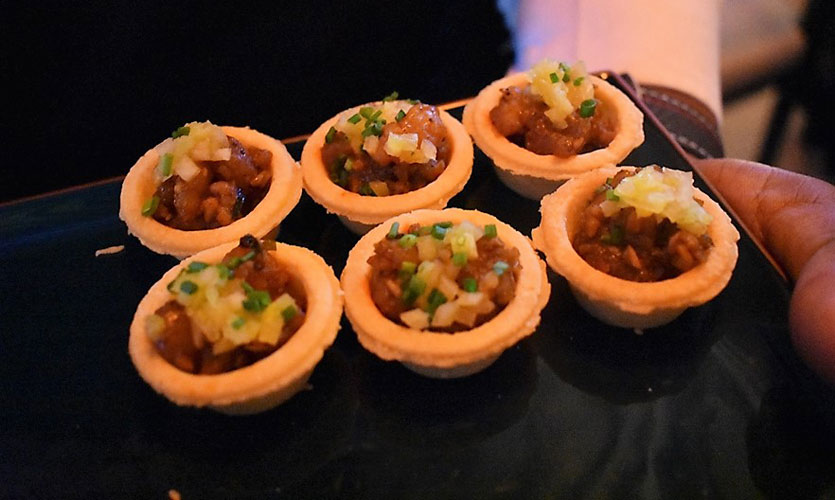 8. Roti, like in Sri Lanka plays a starring role at Kaema Sutra and Sri Lanka just might have a new benchmark for Roti after this.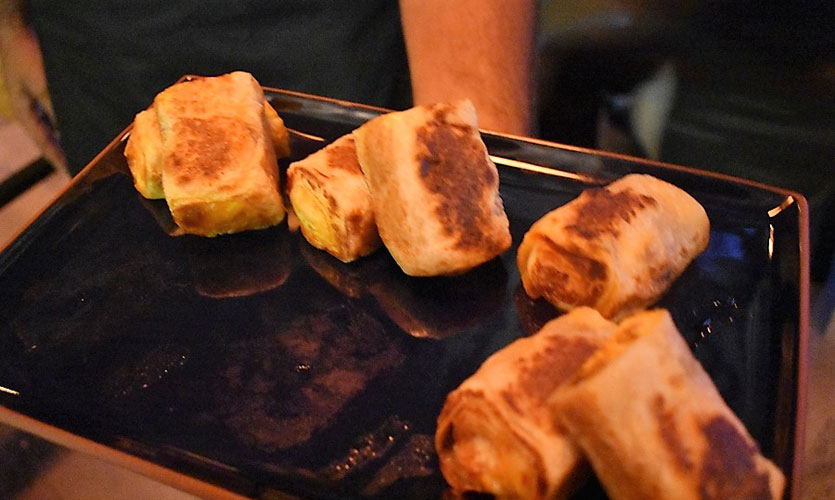 9. Yet another interesting culinary rendition, the Pol Roti Pizza topped in this instance with Mutton is a great combination with any of the beverages for an idyllic sundown at Kaema Sutra.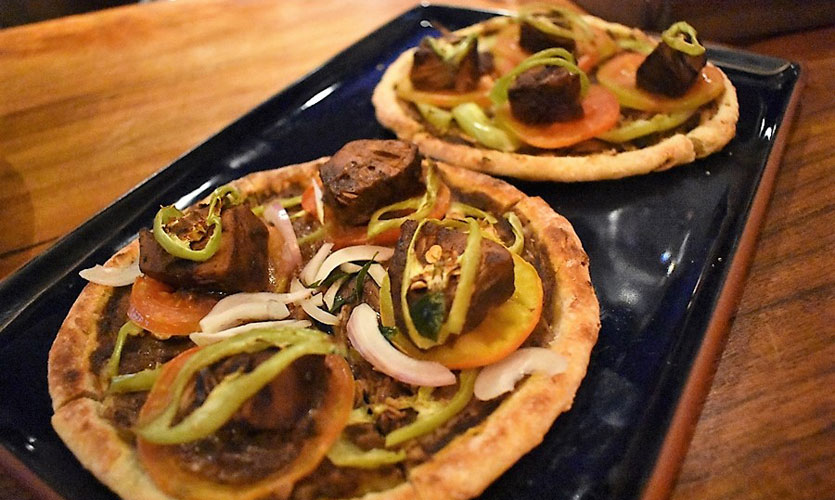 10. The Black Hopper is arguably the most curious item on the new Kaema Sutra menu. Prepared with an infusion of Squid Ink in the characteristically oversized Kaema Sutra Hopper, the Black Hopper is every bit the treat it's meant to be.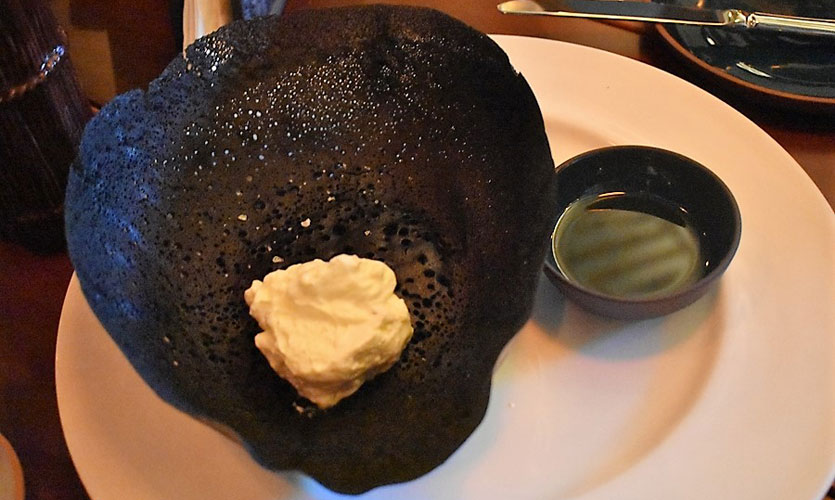 By: Dilshan Writes