It's only one year since Kuuraku opened its doors to the public of Colombo but their popularity has been increasing so much that it has become the 'go to' place when you think of Japanese cuisine. Being located at Park Street Mews also helps as it's a popular hangout place. The cuisine has only gotten better and better since they opened.
A variety of new items have been added to their menu and there are some exciting promotions lined up for the week of celebration which starts on 30 August.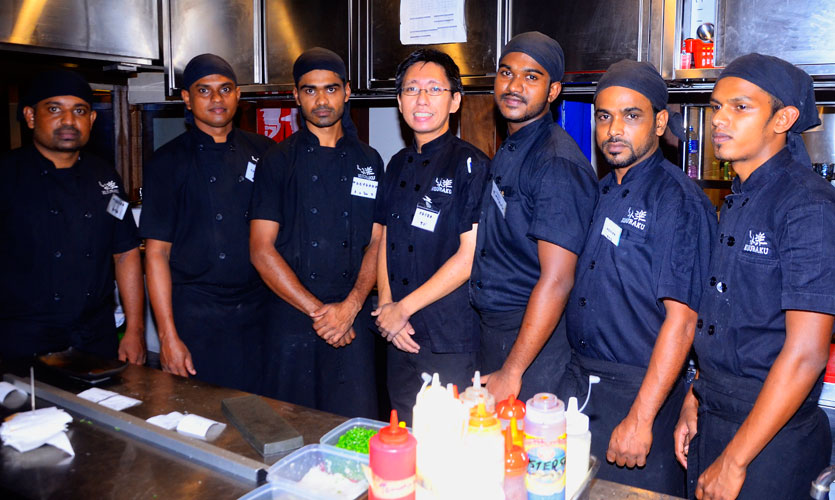 Speaking to us, Athulla Edirisinghe, Director, Hirohama Ceylon Pvt Ltd the owning company of Kuuraku Japanese Restaurant said,
"We have a lot of repeat customers coming in as they have placed a lot of confidence in us. That makes me very happy. The product research for the restaurant is done in our branches in Japan as well as Toronto and new recipes are developed in these two locations."
When we dropped by to taste some of these new offerings, one of the items we particularly liked was the starter - the Corn Karaage. The deep-fried sweet corn balls were crispy and very tasteful. The soup we tried out was the Seafood Sundubu which was served in a Korean stone bowl. Soft broken tofu simmered in spicy chilly together with leeks, and seafood made this a soup to savour.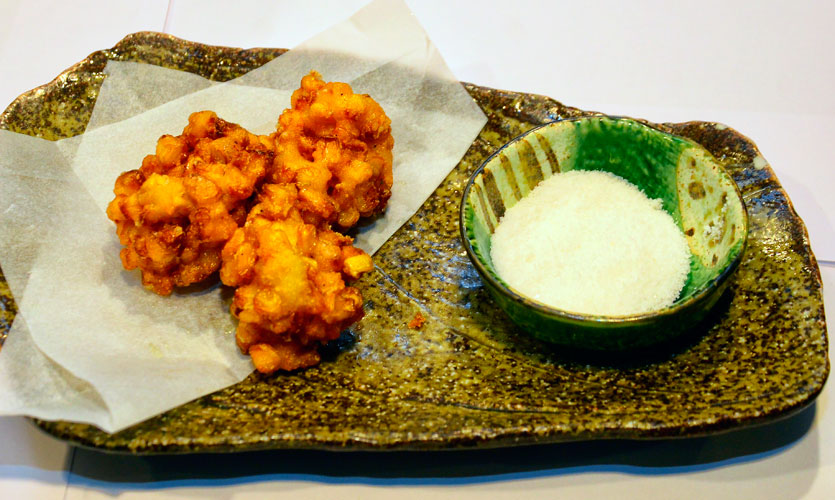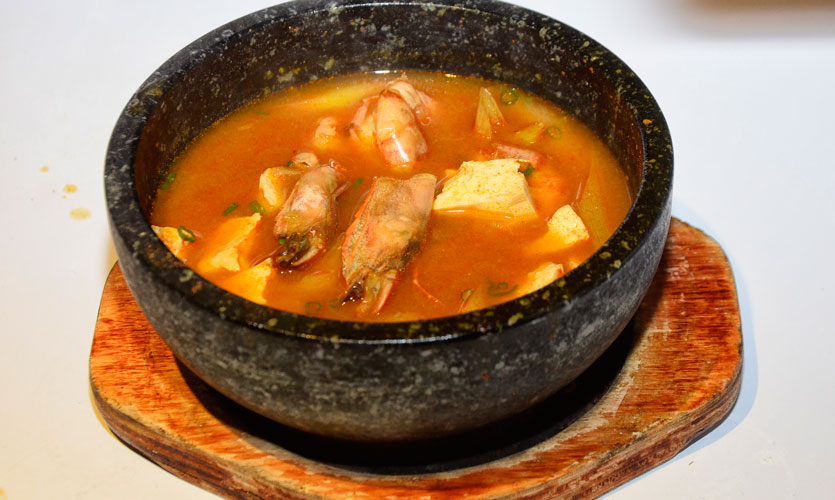 Among the new arrivals were Gyu Kushi Course which comprised 5 Beef skewers with different specially made toppings, so each one tasted completely different to the rest, and Buta Saikyo Yaki which was a dish of grilled porkchop marinated in the special miso paste and laid on a bed of mashed potato. It was a delightful dish and we would definitely recommend it to the pork lovers out there.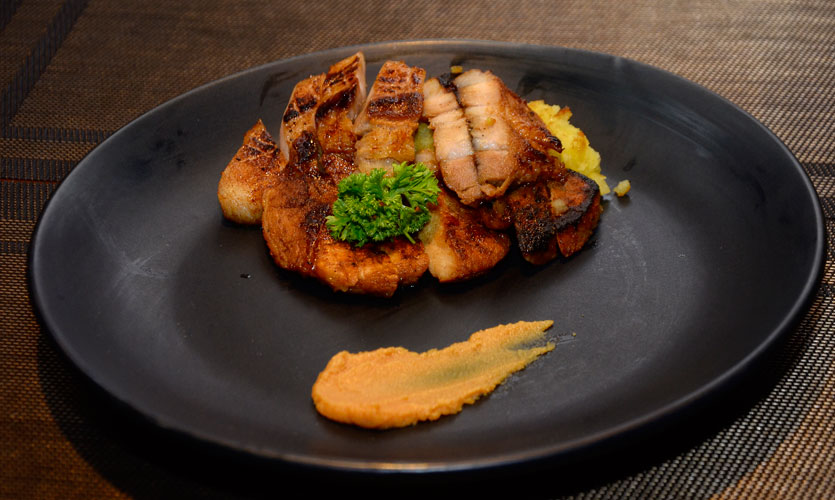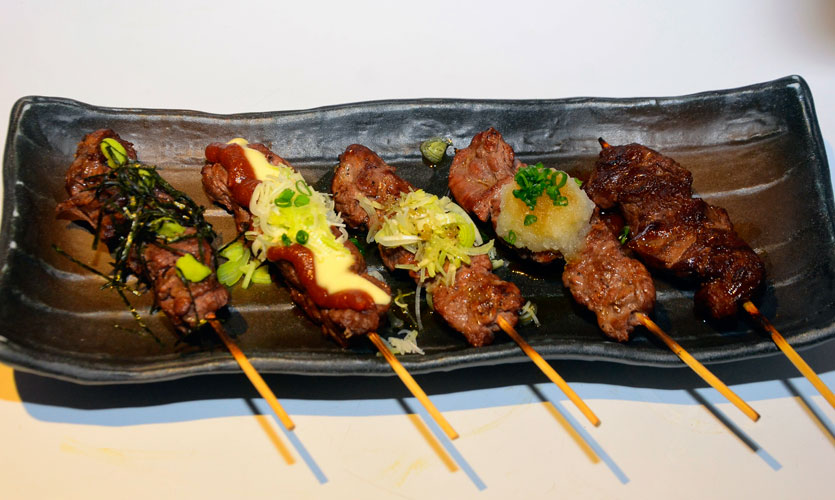 For sushi rolls, which we think is a must at any Japanese restaurant, we tried out the Sigiriya Rock'n Roll. This was a Cucumber sushi roll and what was special about it was the topping of this special crunchy spicy sauce. One item that we found totally different was the Kuuraku Paradise (Sushi Stack). This was a layered item with sushi-vinegared rice, fresh avocado, and a generous amount of Tuna & Salmon. This was a tad bit difficult to handle with the chopstick as it would break up but it was delicious.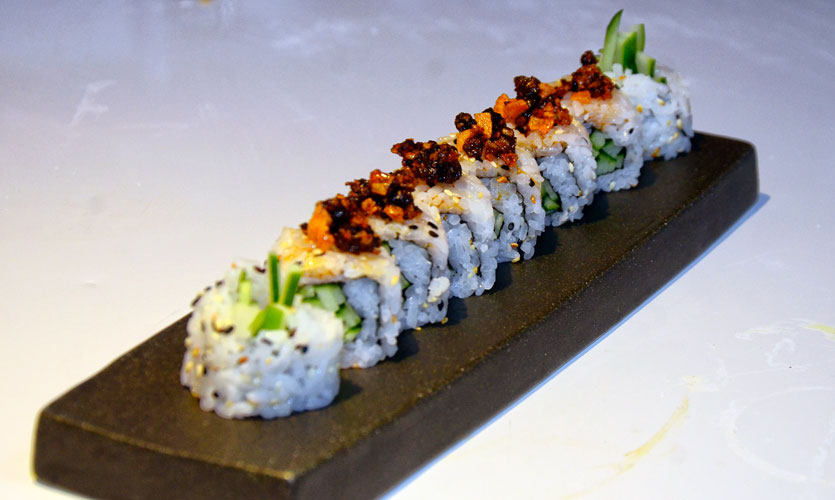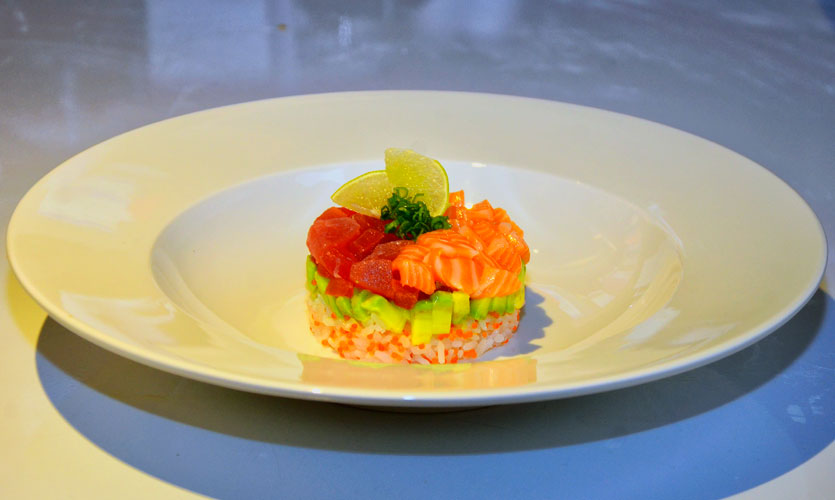 Another succulent dish was Buta Kakuni. That was pork-belly simmered in Kuuraku special spice sauce served with egg and vegetable. There was also Tofu Steak, a sautéed Tofu served with teriyaki flavoured sauce. Their Katsu Don which is a popular Japanese dish was a rather large portion comprising slices of crumbed chicken, beaten egg, sliced onions and soy based sauce topped on a plate of rice.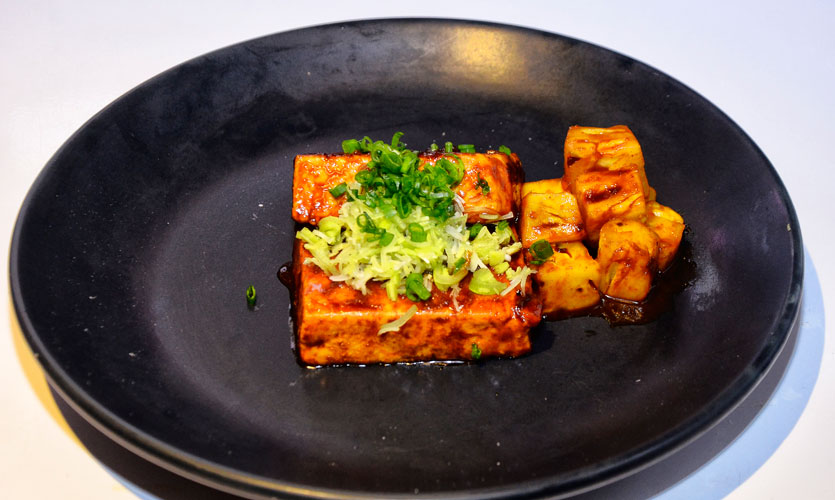 The dessert which was called Maccha Zenzai was home-made Azuki-bean paste served with ice-cream and a tasty sticky dumpling topped with Maccha syrup.
The excellent service of Chiba Yotaro, Project Manager and his team made our evening very pleasant. The food arrived really fast and the staff was friendly and obliging.
·

Friday & Saturday - last order is taken at - 11pm
·

Other days – last order is taken at 10.30pm
Pics by Waruna Wanniarachchi