Among a wide cross section of the people in and around the city, it is pretty clear that there's a fast-growing interest in Japanese cuisine now, than it used to be some years ago. Many Japanese restaurants are mushrooming all around and they seem to be very well patronised. Located at the popular hangout in town, the Dutch Hospital precinct IKOI-TEI is one of Hilton's many restaurants although it is not in the same premises.
The walls inside the restaurant are adorned with paintings of traditional Japanese art. The bar area is dominated by an interesting large blackboard which has their specials and the beverages on offer neatly listed. An ideal hangout spot! They have a private dining area that can seat 12 pax comfortably and they also have a Tepanyaki Table partially separated which can easily seat 08 pax. It is advisable to make prior reservations if you want to use these two areas. If you want a more casual ambience you can sit out on their comfy armchairs that are on the verandah and enjoy your meal.
We tried out a couple of starters of which I found the POTATO MOCHI to be an interesting dish. It was batter fried mashed potato in a delicious sauce. The juicy succulent SALMON SASHIMI we tried was really fresh. Their SPICY TUNA ROLLS are apparently one of the more popular items on the menu and this was garnished with a mustard sauce. The Roll itself had a strong mustard flavour which was quite delightful. The VEGE MAKI ROLLS had plenty of crunchy vegetables rolled into the rice and they were fairly large.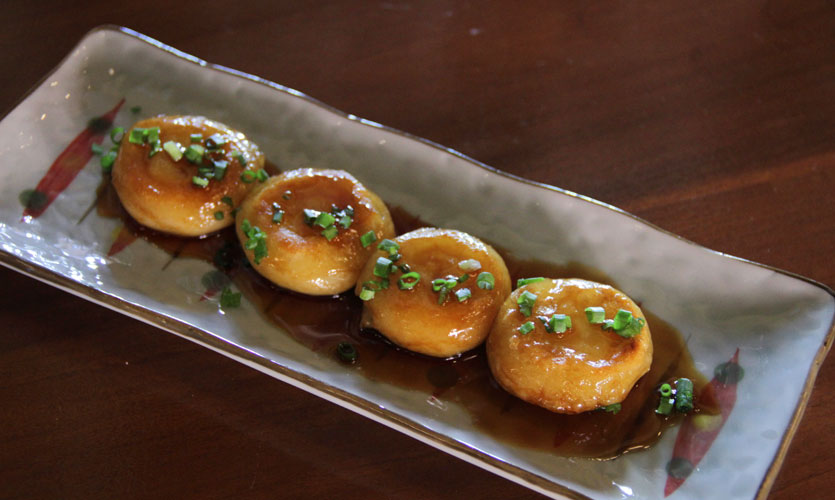 Potato Mochi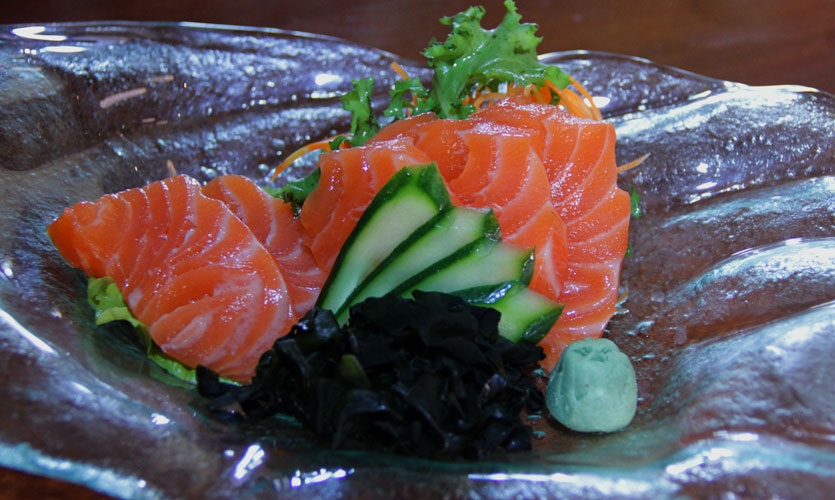 Salmon Sashimi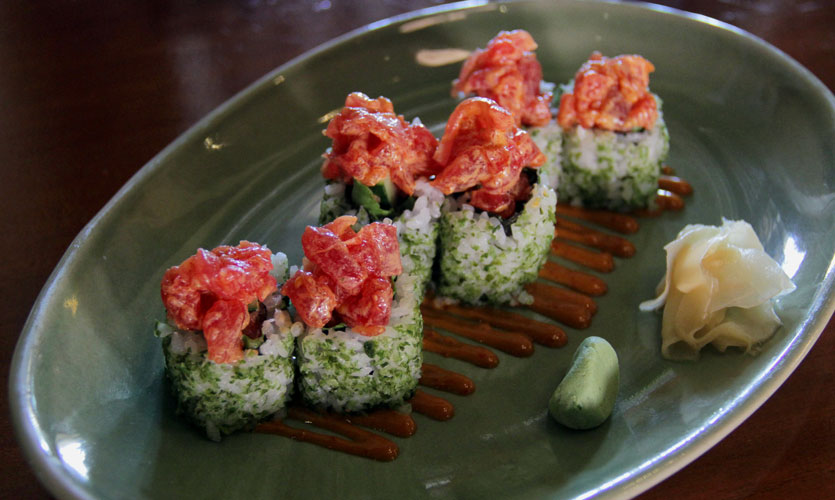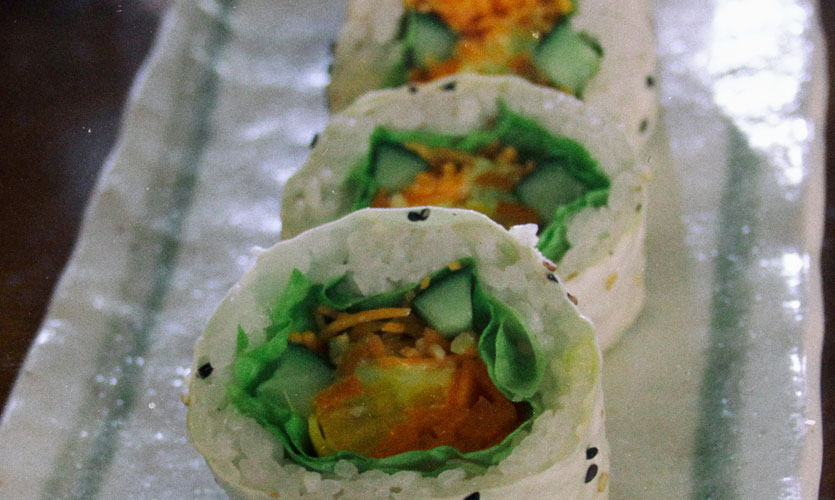 For mains we tried out a Bento Box which is a great option as it has a variety of items. When you pick this you are not just having one dish but a little of many items on the menu. There are a few varieties of the Bento boxes of which the chef recommended the TEMPURA BENTO BOX (Rs 1,300/-) to us. In this one you get a Miso Soup, Tempura, Sashimi, a fairly large bowl of yummy garlic rice and two items which are the Chef's specials which could vary. What we got was the crumbed chicken and a delectable wasabi flavoured mashed potato. I love it when they put wasabi into mash potato! The tempura vegies were also done just right retaining the crunch.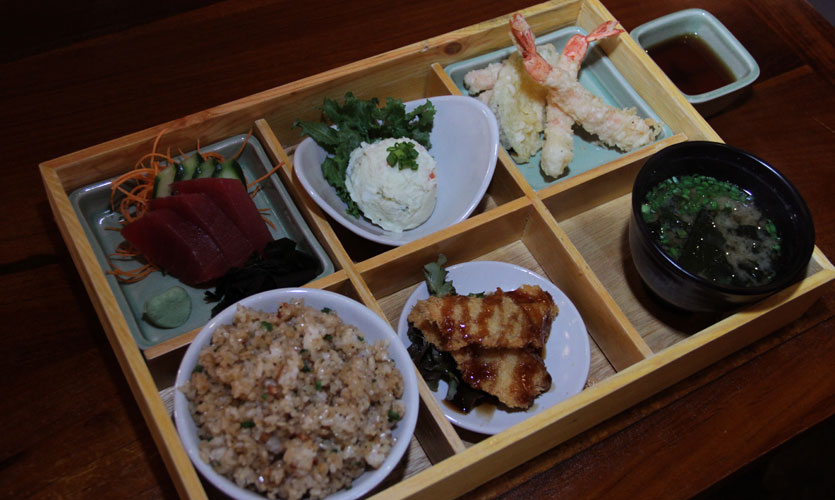 For dessert we tried out the BLACK SUGAR ICE CREAM. It resembled a chocolate ice cream with juggery, but I was told that this substance much like juggery was not actually our regular juggery but a Japanese ingredient called Black Sugar. It was indeed a delicacy that you must try out when you drop by.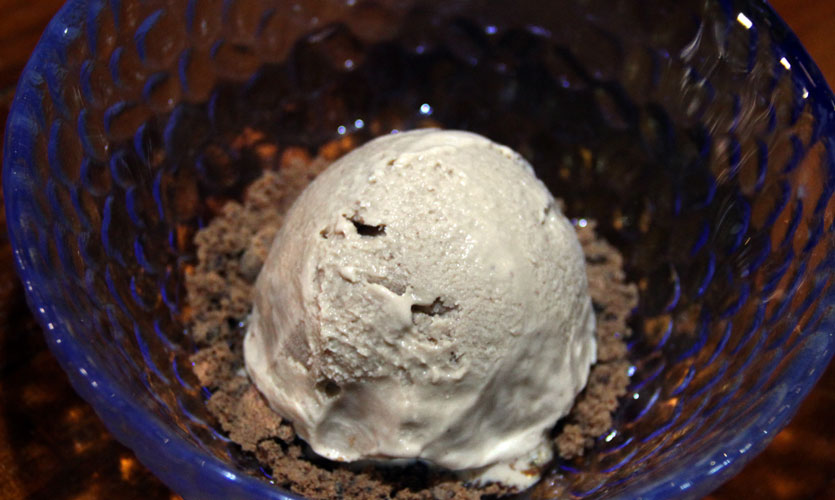 After having a super thirst quencher the MADEIRA RED (Rs 400/-) a pomegranate drink, we tried out their HOT SAKE which was delicate and smooth and was also good on the palate.
It paired well with the Japanese Cuisine.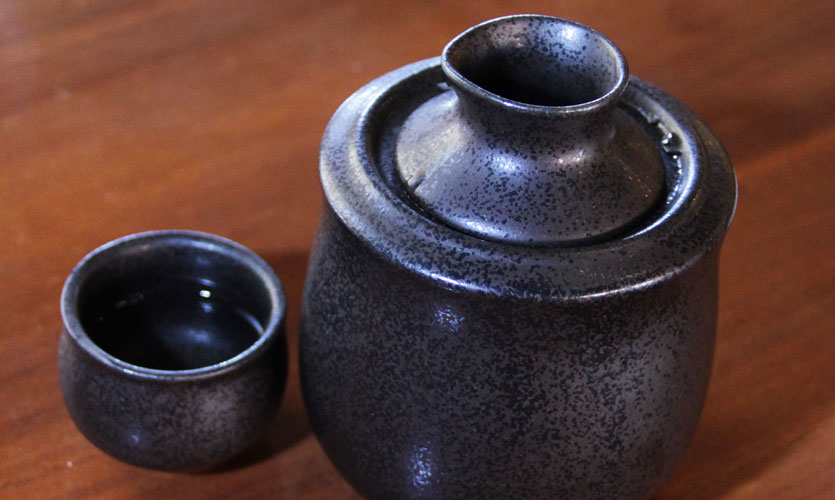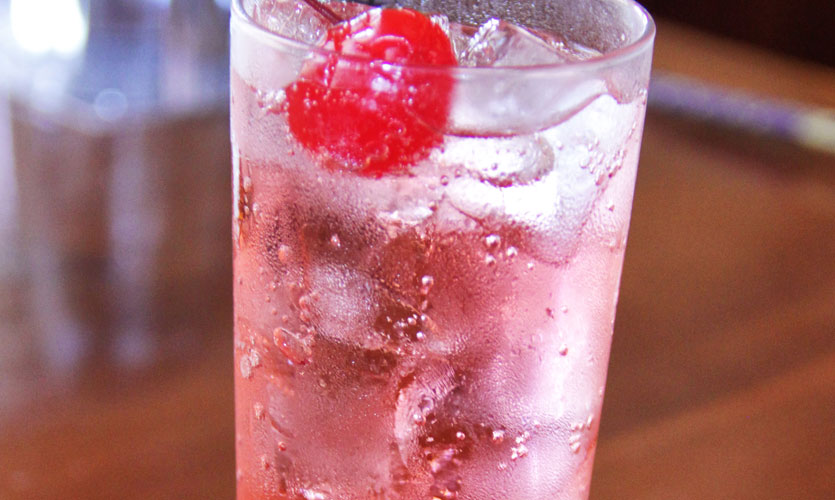 Their extensive menu and the interesting bar area would I'm sure delight you with delectable dishes that combine with impeccable thirst-quenchers, cocktails and beers to complete your dining experience, be it a hang out with friends or even that special date with your loved one.
For reservations call 0112441275
Location- Old Dutch Hospital Complex, Colombo 1
Photos Pradeep Dilrukshana