Harpo's Pizza & Pasta, the first home grown pizza brand celebrates 10 successful years with the launch of the first wood fired Harpo's Pizza Roaming Truck.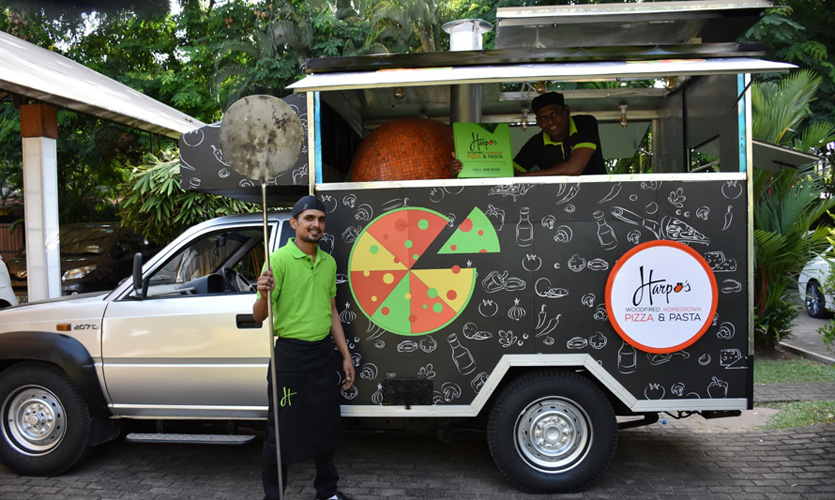 "It has been an exciting journey for the past 10 years… creating and developing a brand that is now established as the first homegrown pizza brand and I am proud to have been the first to introduce the thin crust homegrown wood fired pizza in Colombo . Along with it having a few "first" in the Pizza brand with the first largest 19" pizza, the launch of the first square 22' pizza and now it gives me great pride to launch the first woodfired Roaming Pizza truck where our pizza brand can be brought to your next party or event"
- Harpo Gooneratne
The Pizza Roaming Truck is designed to offer max 50 pizzas at a event in 5 flavours, offered in Regular 9" or Large 12" pizza size along with a selection of Calzone & Cone pizzas. It can be reserved for an event within Colombo and suburbs. The first Pasta Cart is to complement the Pizza Roaming Truck or can be reserved on its own. It offers a selection of Pastas from Spaghetti Agliolio, Penne Alla Arrabiata, Spaghetti Carbonara and Spaghetti Bolognese which can be enjoyed at your next home party or event.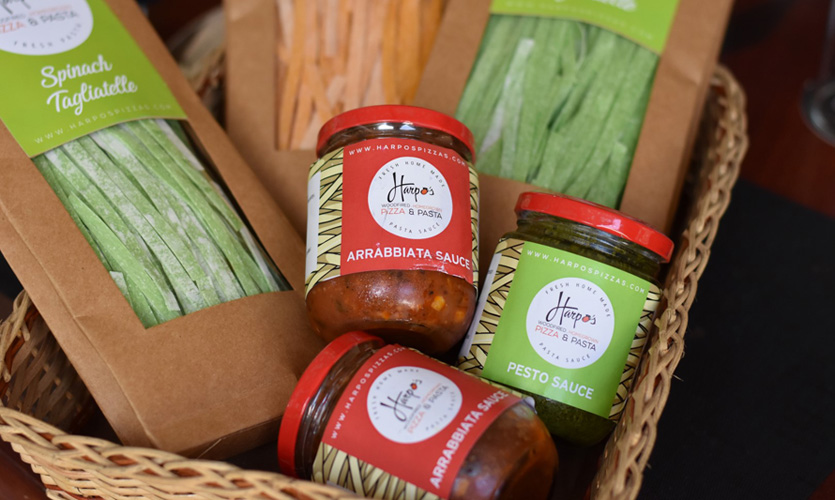 Launching along with Harpo's Pizza Roaming truck is the new re-usable multipurpose breakaway pizza box, in order to re- use and store to avoid wastage.
The anniversary celebrations also include the launch of Harpo's ' Retail Range of fresh Pastas and Sauces which include Tagliatelle, Spinach Tagliatelle, Beetroot Tagliolini & Riccota Tortellini in 200 gram packs and Pesto and Arrabiatta sauce to go with it. The retail packs are available at Commons Coffee House, Harpo's Pizza Nugegoda and Mt lavinia.
The introduction of the first Cone Pizzas is a great food experience for kids and family to enjoy in all 30 flavours for dining in Available at the Mt Lavinia Harpo's Pizza & Pasta Parlour.
Harpo's Pizza brand is expanding and the emphasis is to be innovative, dynamic and introduce new ideas while offering quality products.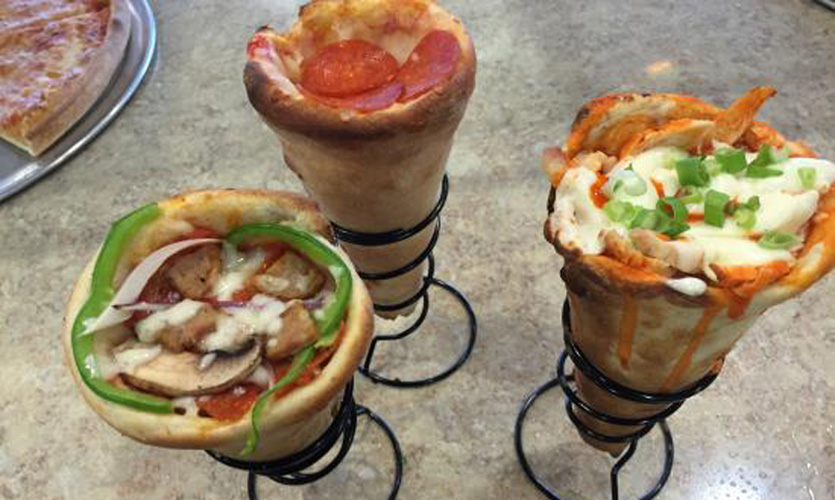 Harpo's Pizza & Pasta continues to deliver new creations, old classics, fresh homemade flavors and whether you're on the go, dining in, or taking - away ,one can discover how Harpo's pizza & pasta is revolutionizing the homegrown Pizza & Pasta industry .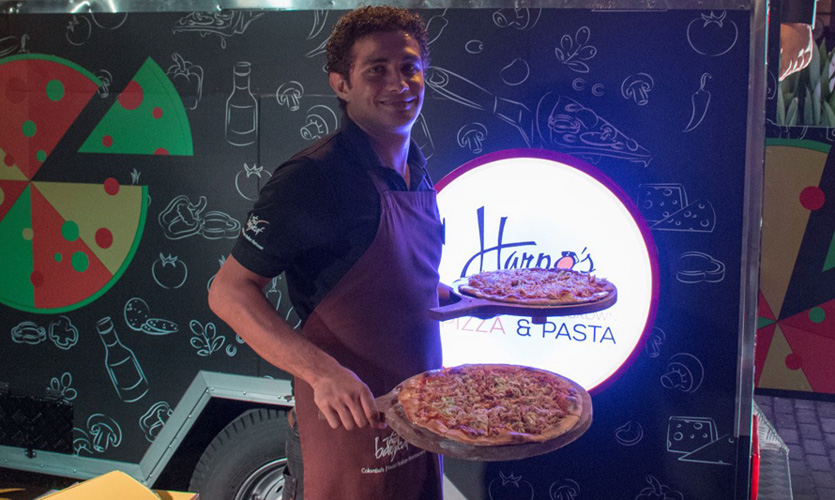 Delivery 486 9000.